A new Israeli study recently found a new way to combat one of the challenging diseases affecting cotton cultivation in Israel and around the world - charcoal rot, caused by the Macrophomina fungus.
In a series of experiments conducted by Dr. Ofir Degani from the Migal Galilee Research Institute and Tel-Hai Academic College, and Dr. Onn Rabinovitz from the Migal Galilee Research Institute's Northern Agriculture R&D, comprised one of the largest field experiments ever conducted in Israel.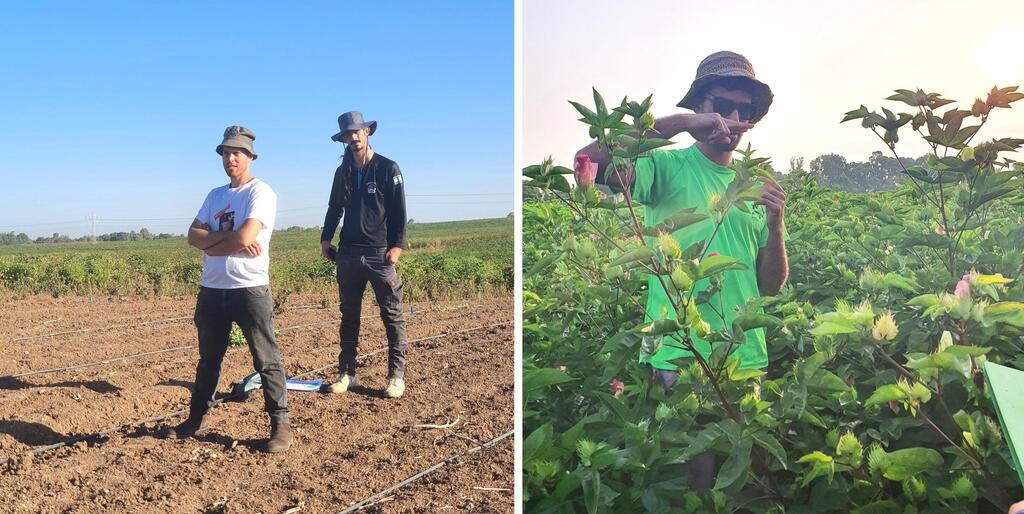 According to the researchers, the experiment's results have demonstrated the high efficacy of biological pest control both separately and in combination with low-dosage chemical pest control throughout a full cultivation season lasting about half a year.
The fungus Macrophomina phaseolina, which affects cotton and other crops, is distributed via the soil and infects more than 500 different plant species from over 75 families. The pathogen causes charcoal rot disease in cotton, with symptoms that develop at later stages of growth including leaf and stem dryness, wilting and eventual death.
Researchers noted that, in recent years, the disease has increasingly spread throughout cotton fields in Israel, which they say is likely related to the development of strains resistant to common chemicals and to global warming, as the fungus thrives in dry conditions and high temperatures.
An ecological solution for cotton charcoal rot disease was recently published in the Plant Science scientific journal Frontiers by a research team led by Dr. Degani, Dr. Onn Rabinowitz, and Dr. Assaf Chen, with the assistance of several agricultural bodies in Israel.
"My involvement in cotton research began about five years ago when I investigated an ecologic approach against another disease in corn," Degani said.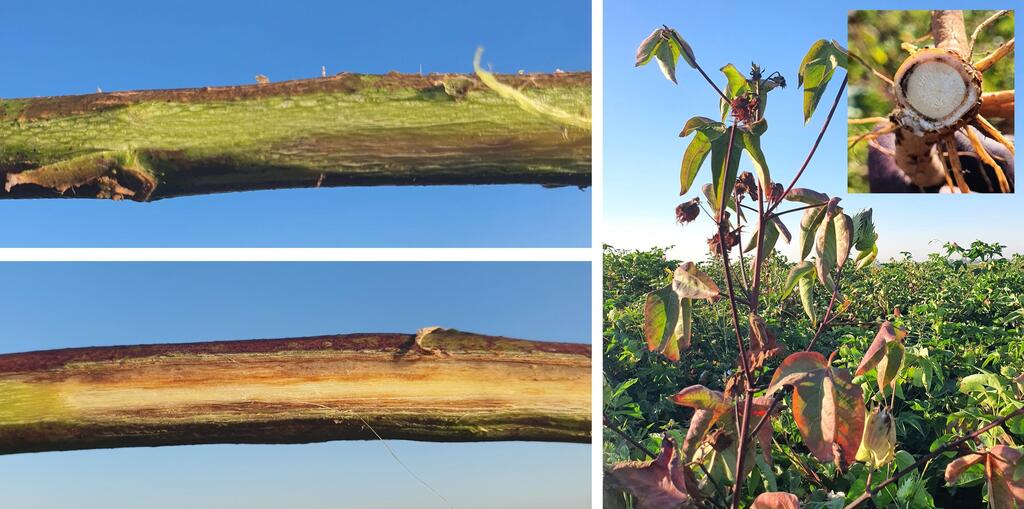 "We discovered that the causative agent of the disease is also present in other crops, including cotton. In fact, today we know that both disease-causing agents, the corn pathogen and the cotton pathogen (M. phaseolina), coexist in both crops while establishing complex mutual relationships that sometimes lead to mutual inhibition and under certain conditions exacerbate outbreaks," he said.
"So, we thought that the impact of biological methods might strengthen and stabilize when combined with low-dosage chemical compounds. This combination is important because it addresses one of the weaknesses of biological pest control based on living organisms – they're influenced by environmental conditions, so their effectiveness isn't always optimal," he added.
"And, in the research we published this year, we demonstrated the effectiveness of integrated biological-chemical pest control in corn. The success in establishing an ecological pest control method in corn encouraged us to apply it against the same disease in cotton," Degani concluded.
In a study led by Paz Bachar and Asaf Gordani from Deagani's laboratory, eight trichoderma fungi isolates were screened against the cotton pathogen. The strains that yielded the best results (T. asperellum and T. longibrachiatum) were selected for biological pest control trials after planting.
At the end of the experiment, 42 days after planting, the final treatment resulted in improvements in plant survival (34%), weight (45%), plant height (32%), and development (56%) compared to the experiment's control group.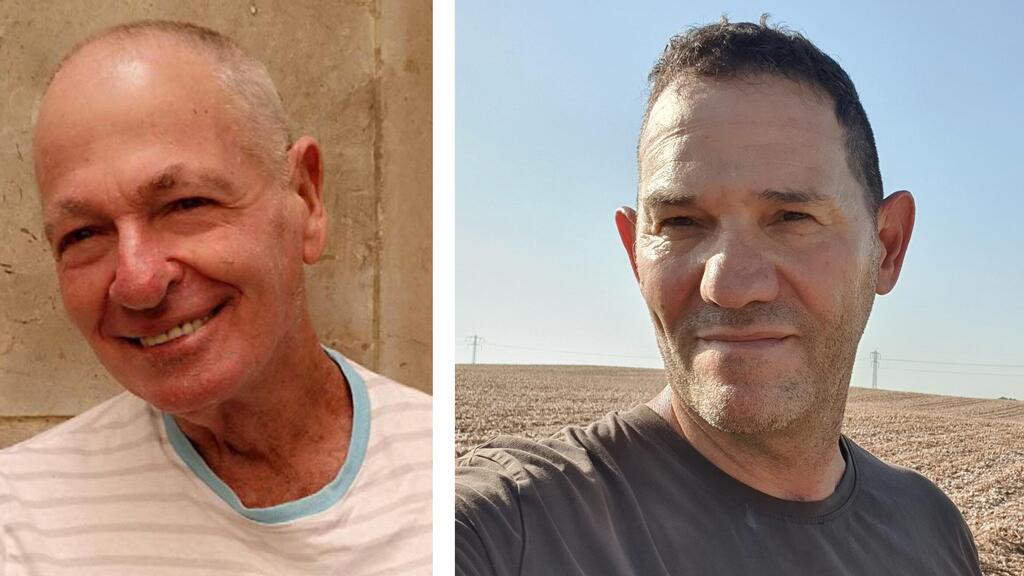 "We're really excited about examining the molecular tracking findings in these experiments," Degani said. "This is a disease that develops in the late stages of plant growth, so it's not likely we will see many changes in the experiments we held with the seedlings. And so, the changes we documented were not statistically significant."
"However, the Real-Time PCR-based test is highly sensitive and can detect concentration differences of up to a million times in the pathogen's DNA in root tissues. When we examined the results at the end of the experiment, we found the biological treatments had reduced the pathogen levels in the plants' root tissues to minimal levels," he explained
Last year, researchers implemented the new pest control method based on these fungi, both alone and in combination with chemical pest control, throughout a full cultivation season (about half a year), simultaneously in individual pots and a commercial field.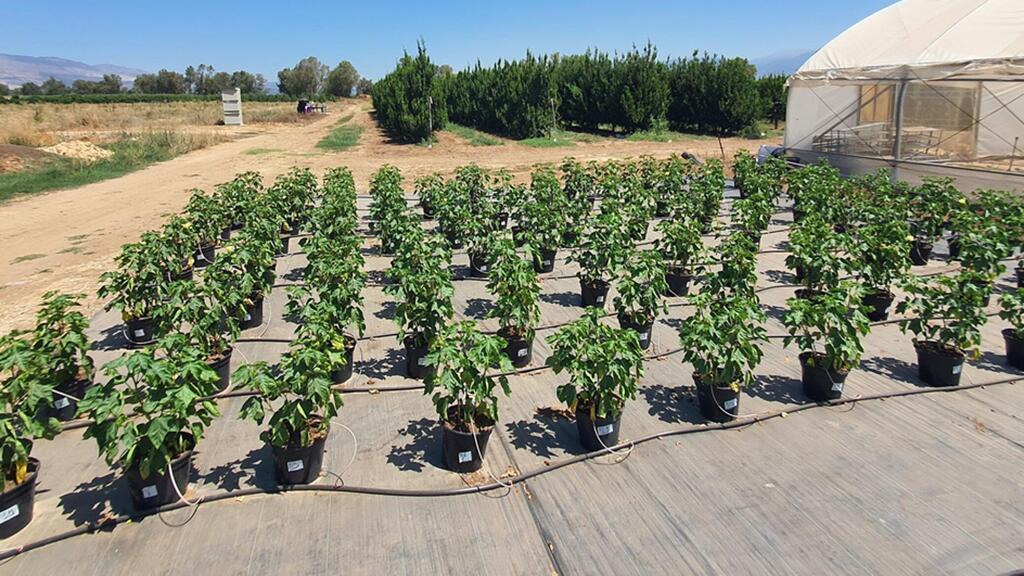 The experiment found that the combination of Trichoderma bio-priming in seed treatment was as effective as chemical priming, based on the Azoxystrobin (250 g/l) chemical agent at a high concentration of 400 cubic meters per dunam (and more effective than a concentration of 200 cubic meters per dunam).
Biological pest control achieved a significant improvement in growth factors and yields. Furthermore, biological priming combined with low-dose chemical priming almost completely eliminated plant infection by the Macrophomina pathogen.
"This work heralds a new approach for pest control treatment, allowing a reduction in the use of chemical substances while maximizing environmental friendliness in this process," according to Degani. "Seed treatment-based approaches are considered cost-effective and suitable for implementation in any cultivation method, without any special requirements."