Doctors from Wolfson Medical Center, who volunteer at the Israeli humanitarian organization "Save a Child's Heart", managed to save the life of a one-year-old Mauritian toddler with a complex heart condition.
Little Raghav, nicknamed Samael, was born in April 2021 in Mauritius, an island nation in the Southern Indian Ocean. His mother, Marie, could already sense something was wrong during her pregnancy, which was difficult and painful. During an ultrasound, her doctor grew suspicious that the fetus she carried had a heart defect.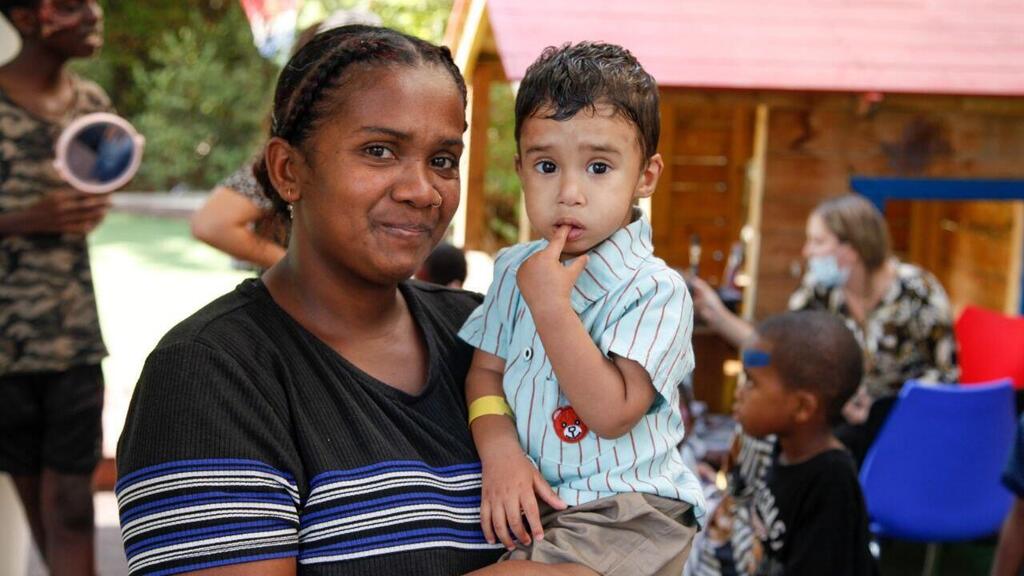 Marie went to a cardiologist to make sure, and he confirmed the doctor's fear. Even before Samael was born, his mother knew he would need complex life-saving surgery.
Samael was born with TOF (Tetralogy of Fallot) – a condition that comprises four congenital heart defects, including a hole in the wall between ventricles and a problem with the flow of blood between ventricles. The condition leads to extreme fatigue from even the smallest action, delays the baby's development and endangers its life.
From the moment he was born, Samael's mother knew he would need surgery. "We prayed for a miracle. The surgery Samael needed was not available where we live, and we knew his life was in danger with every second that passed. But then our story reached Save a Child's Heart."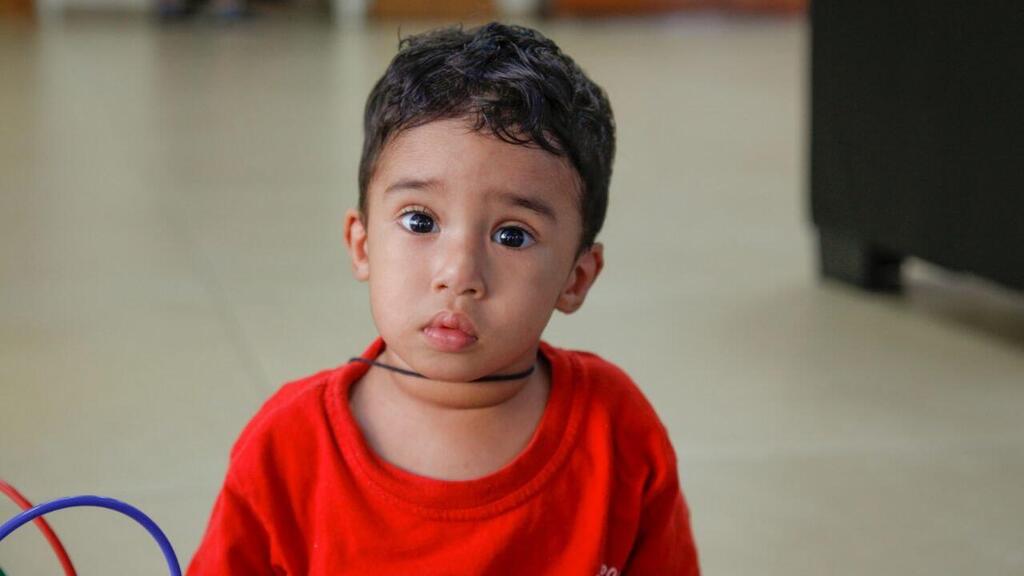 So far, Save a Child's Heart has operated on children from 64 countries around the world and has brought more than 6,000 children to Israel from developing countries and countries with whom Israel does not have diplomatic relations. Now, thanks to a collaboration with the Israeli Ministry of Foreign Affairs and the Israeli embassy in Pretoria, the organization has expanded its activities to include Mauritius, so Marie soon got the news that her little boy would receive life-saving surgery in Israel. "I was very worried at first. I had never been on a plane before, and I was afraid to fly alone with my baby to a distant country where I don't know anyone. But I knew it was the only way to save him. The people from Save a Child's Heart supported and accompanied us from the very first moment, which really reassured me."
Marie and little Samael arrived at the organization's Children's Home in Israel and a few days later, Samael was admitted to Wolfson Medical Center for open-heart surgery. "Samael was a bit scared, but we quickly calmed him," says Dr. Lior Sasson, Director of Pediatric Cardiac Surgery. "We've already performed surgery on thousands of children, but we still get excited and happy every time we manage to reach another child from a distant country. Samael's surgery was a success and will allow him to lead a full and healthy life just like any other child."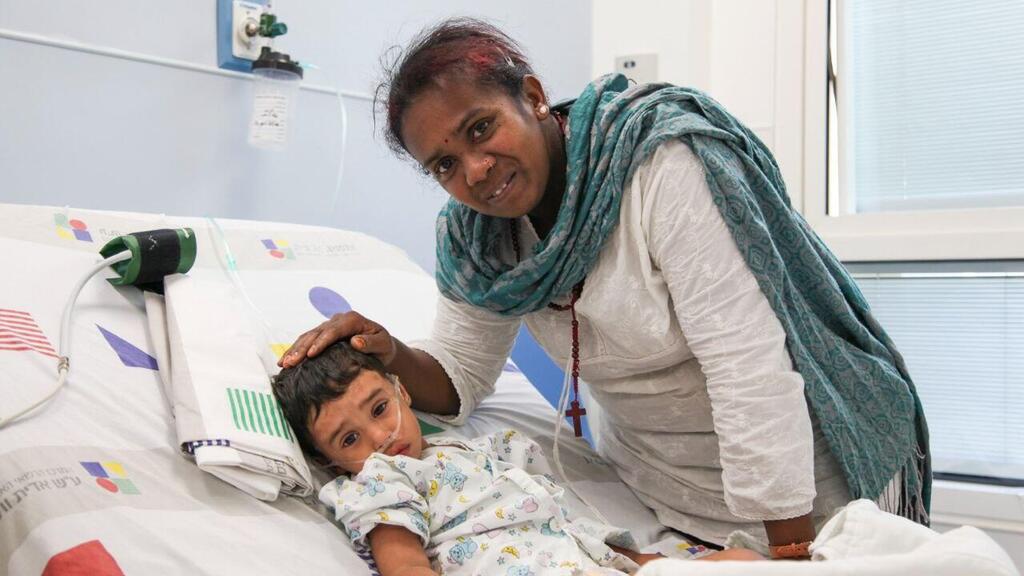 Over the years, Save a Child's Heart has brought thousands of children to Israel from 64 different countries around the world. The expansion of the organization's global activity has made it possible to help the first child from our 65th country – the Republic of Mauritius in the southern Indian Ocean.
So far, Save a Child's Heart has reached children from Tanzania and Zanzibar, Iraq, Afghanistan, Moldova, Kosovo, Ethiopia, the Palestinian Authority/Gaza and other countries, carrying out complex and sometimes secret missions to bring them to Israel for life-saving surgery.