For many of us, technology is nothing less than a lifeline during the harsh days of the coronavirus pandemic - our smartphones, laptops, PCs and gaming consoles all provide us with some much needed escapism.
Israel's senior population, for the most part, has no such privilege. For many of them using a smartphone is often confusing, as is operating a personal computer or a gaming console.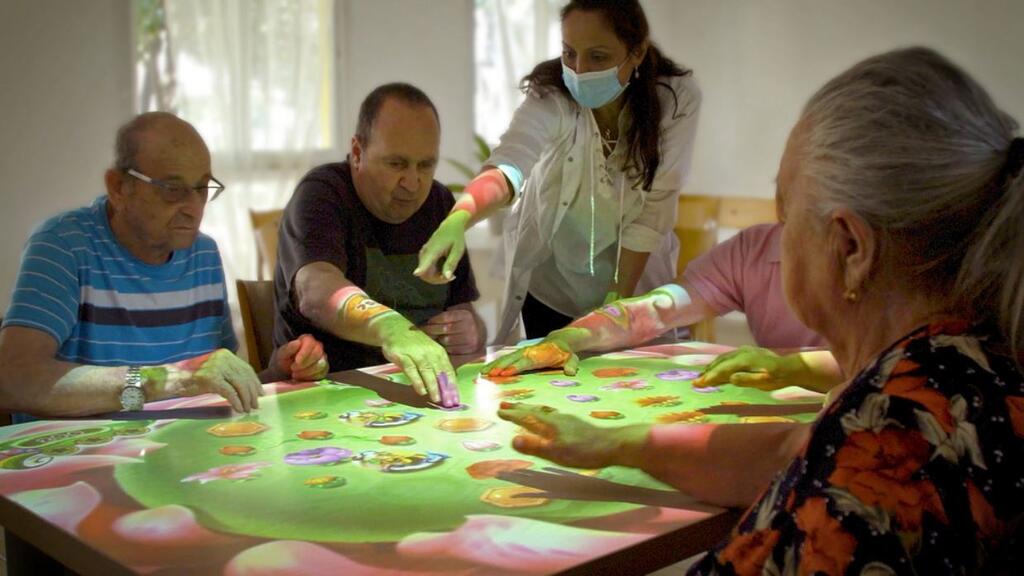 The pandemic-induced closure, social distancing and forced loneliness, sans escapism and entertainment, can lead to severe clinical depression among the older population.
With no apparent end to the pandemic and the subsequent social distancing, several high-tech companies operating in Israel decided to harness their knowledge and expertise in order to aid Israel's older at-risk population.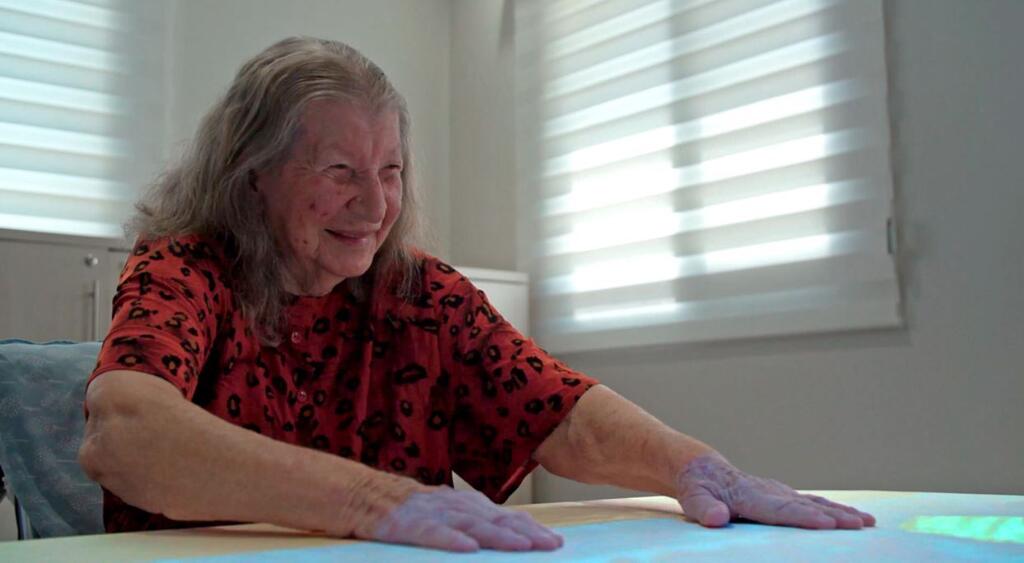 Chief among them is Israel's EyeClick company, the developers of the Obie interactive projection system, which uses a special projector and motion sensors to turn any flat surface into a a colorful, lighthearted interactive video game.
During the pandemic, the EyeClick product has proven to provide much needed amusement, respite and even exercise for the senior population, who can now huddle around the table on which the game is projected and play together with no physical contact between themselves or the staff.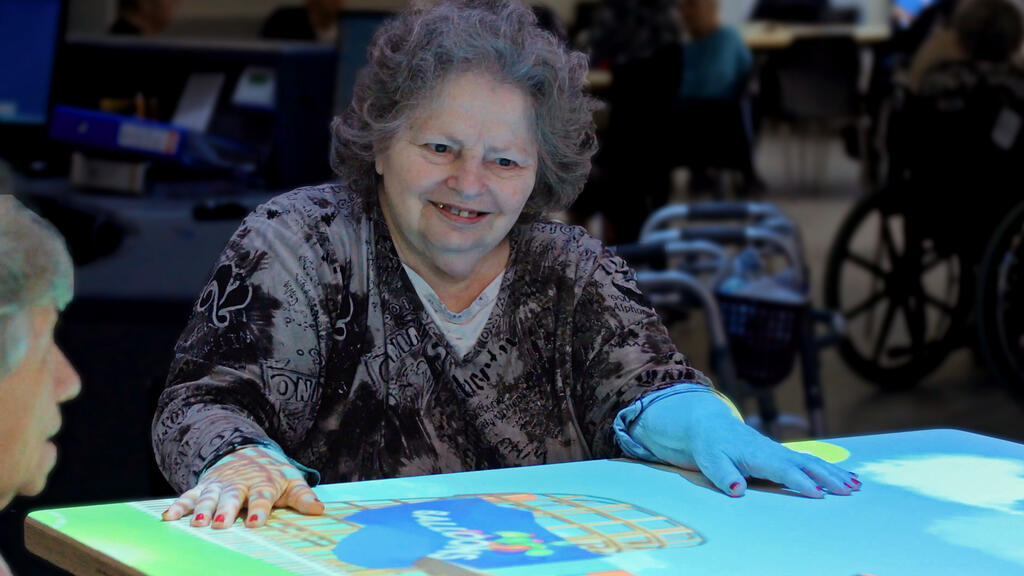 "In recent months we have received more and more requests to specifically tailor the games for adults and seniors," said EyeClick CEO and founder Ariel Almos.
"We built a special advisory team and made a thorough adjustment for our older audience, both in existing games and in the development of new games."
Following the success of the Obie system, the company has established a new business unit that focuses on the elderly population and the marketing of the Obie system in nursing homes, sheltered housing centers and day centers for the elderly.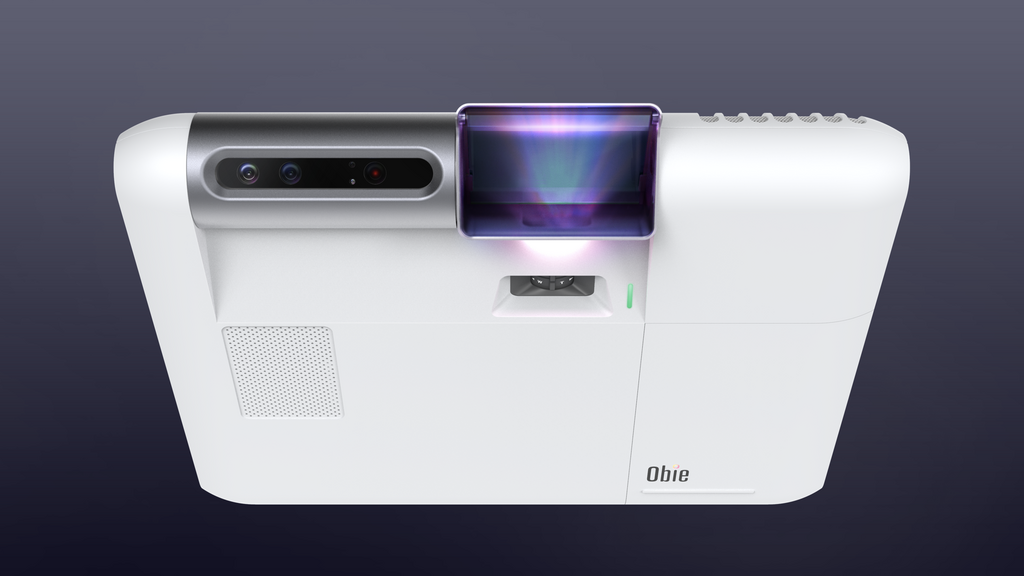 Yelena Goltzker, director of occupational therapy and employment at the Keshet Association for the Elderly says: "The system allows us to simultaneously take care of both the cognitive component and the motor skills of our tenants. For us, getting our tenants to move their hands is a big thing. The game is also colorful and fun and they enjoy it."
Rebecca Black, a geriatric consultant, has been working with the Obie system for four years, even before it underwent its unique adjustment for the elderly.
"Before the coronavirus I really enjoyed seeing how the game makes the grandchildren's visits less boring," says Black. "It's very lacking now and we are all waiting for the grandchildren to return to their grandparents."