To celebrate Pope Francis' visit to Lisbon earlier this month as part of World Youth Day 2023, a tree-planting ceremony, associated with the six major religions (Taoism, Hinduism, Buddhism, Judaism, Christianity and Islam) took place in the Tropical Botanical Garden of the University of Lisbon and included two olive trees sent from Israel.
The Pope invited Israel's Ambassador to Portugal Dor Shapira in order to thank him and to express gratitude for KKL – JNF and the Embassy for the initiative and the execution of transporting the trees.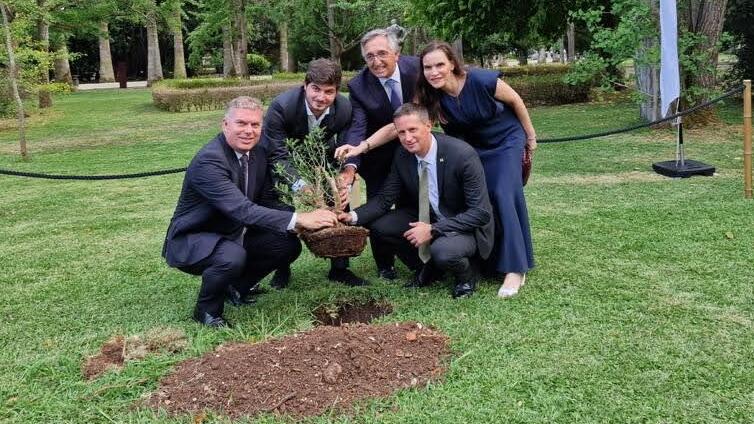 World Youth Day is considered to be the largest Catholic gathering in the world, taking place once every four years in a different city. Over a million and a half Catholics from more than 190 countries arrived in Lisbon to attend the event, headed by the Pope.
The tree planting signified an act of unification and reconciliation between faiths and the olive trees were transported from Jerusalem in a logistically challenging operation. These trees are the only ones that do not originate in Portugal, to be planted as part of Pope Francis' call to care for nature, universal brotherhood and peaceful coexistence between religions.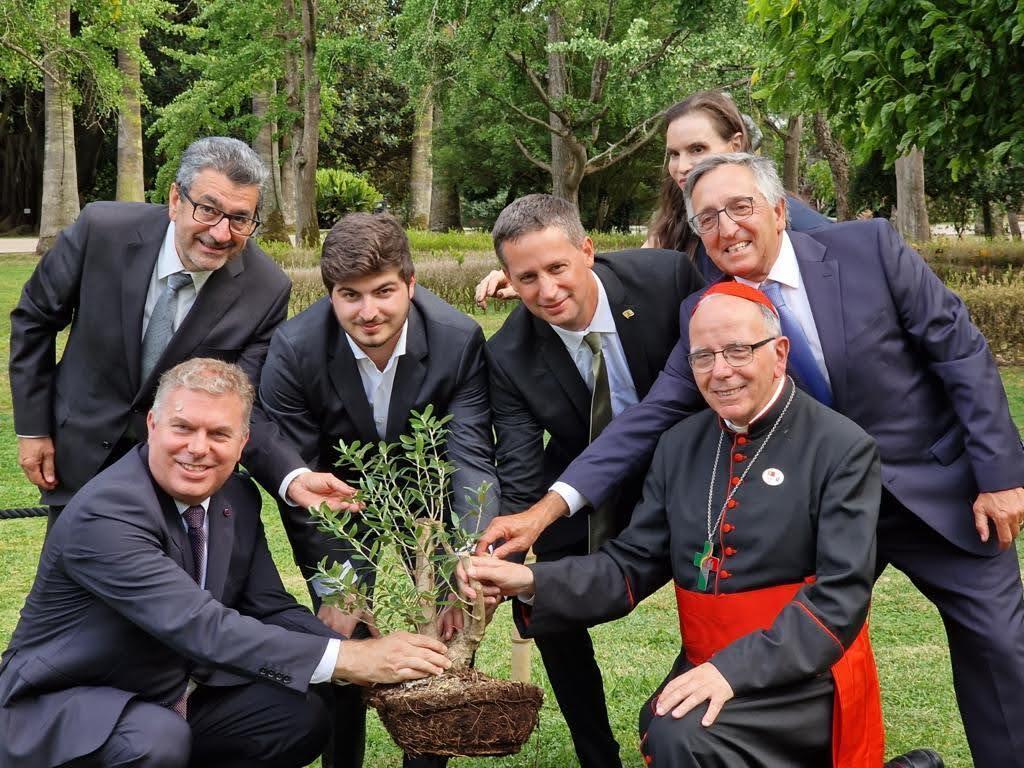 The event was attended by the Vatican Secretary of State, Cardinal Pietro Parolin, the Minister of the Presidency of Portugal, Mariana Vieira da Silva, the Cardinal Patriarch of Lisbon, Dorn Manuel Clemente, representatives of KKL Portugal Jaime Ayash and Danielle Stipp Melamed, representatives of the Muslim, Christian, Taoist, Hindu and Buddhist communities and the Rector of the University of Lisbon Luis Manuel dos Anjos Ferreira, among others.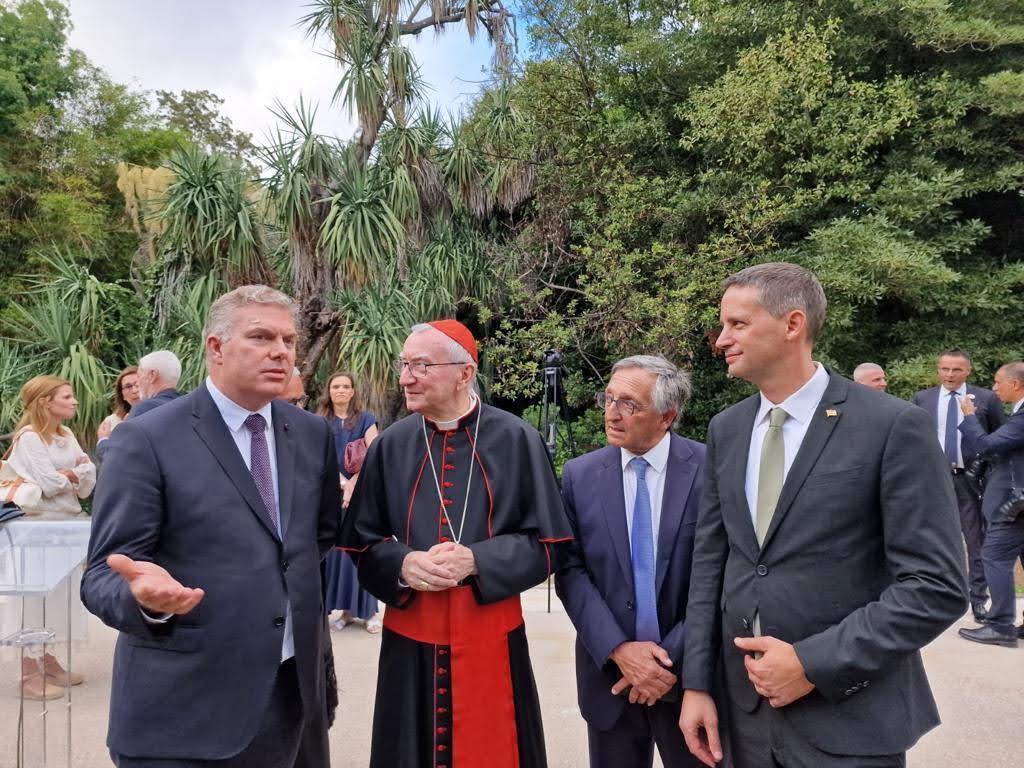 This occasion is expected to have a lasting impact, as these trees - symbols of peace and goodwill - will continue to grow and represent the special bond between all faiths as well as the ties between Israel and Portugal, for generations to come.