Back in May of 2021, when operation the war in Gaza, known as Operation Guardian of the Walls, was at its zenith, and tensions between Jews and Arabs were escalating in all mixed cities nationwide, there was one small gym in Jaffa where things were completely normal.
The iron-pumping routine remained undisturbed by neither Jews nor Arabs. Not one spoke of politics and despite the outside, everyone inside just focused on lifting and sweating.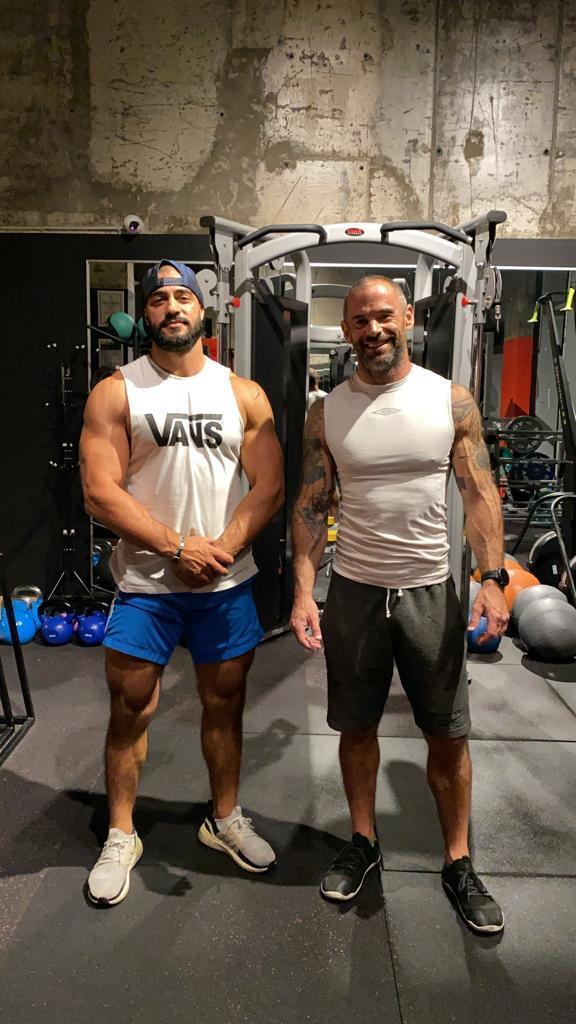 It's been three years since the Sculpt gym in Jaffa has been bridging the ethnic divide through sports. Hamudi Al-Farid, 32, is the gym's owner and is well-known in the mixed section of Tel Aviv. Three years ago, he spoke to Ynet right after placing third in the bodybuilding Mr. Universe competition, of his desire to open a gym.
"I have been into sports since I was a kid. I've always wanted to go to the gym but my parents couldn't afford the fee. I was a skinny guy lacking in confidence, but the desire was always there, so I went to the Wingate Institute and got a fitness instructor certificate, and began working as a trainer at a gym."
With time, it dawned on him that he would like to see all of his clients in one location, so he opened a studio in Jaffa, and with time not only became a full-fledged gym, but also a symbol of Jewish-Arab co-existence in one of the largest mixed cities in Israel.
"The point was to have a place that accepts everyone. Arabs, Jews, Americans, Russians, men, women, and it's fun to see everyone together," he says. "And it's not just during the workout. When they're done, you can see a Jewish and Arab Israeli, having coffee together. Without this place, they'd never know each other. There were even some business ventures that people came up with together while they were here."
No talking about politics?
"None at all. Those who wish to speak about it can go outside, but not while inside the gym. We respect everyone's opinions but want to maintain a good atmosphere. This gym is a family, and you don't dismantle a family."
Uri Levy, a 34-year-old sports journalist, has been a regular in this gym for a year, signing up after sustaining an injury while playing amateur football. "I was never in a gym before and lost much of my speed because of the injury. It was a very intense year and the workouts helped me through it. There are people of all stripes here, and nobody cares if you're Jewish or Arab. It's not a factor.
"Hamudi and I both speak Arabic so we find common ground and fitness speaks to everyone. The location also allows a wide variety of ethnic backgrounds."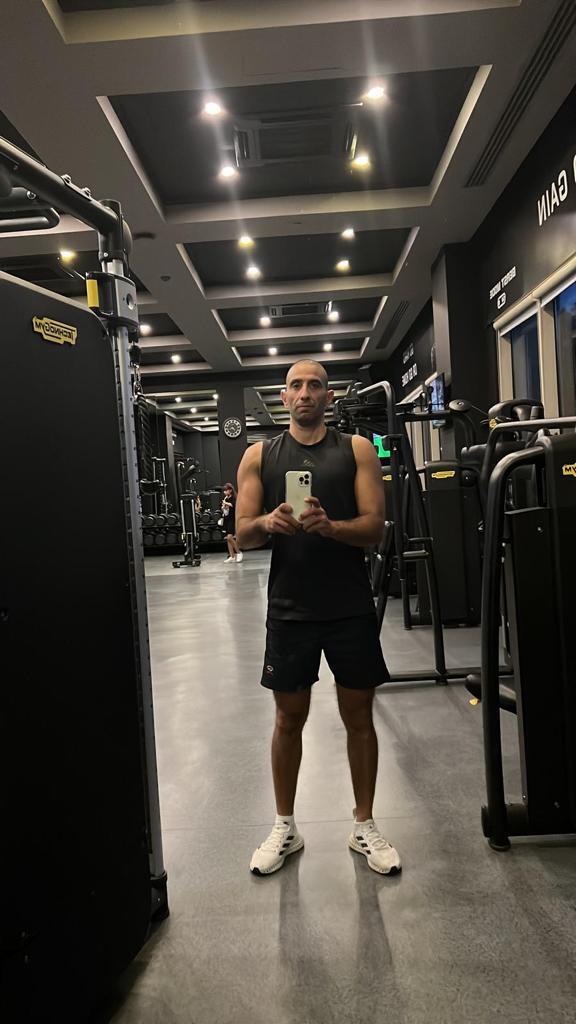 Abd Masri, 42, is also a regular. "This is a family that accepts everyone regardless of background. We speak about everything but politics. During Guardian of the Walls, there was no discussion of it. It was all about taking out your aggression via the workout."
For the past six months, he's been good friends with an Israeli named Roby. "We started talking at the gym and it went from there. Had we seen each other in any other place we never would've spoken. We still meet regularly for coffee and dates."
Roby Vichman, 35, says ethnic backgrounds were never an issue here. "I've been a regular for two years and not once did it ever come up."
Do you think this could work in other mixed cities?
"I don't think so. There's something unique about Jaffa. The issue here is not whether you're Jewish or Arab, but whether you're a good neighbor or not. This isn't some sob story. Just a bunch of guys who wanna work out together.
"Abd and I became friends and so did many other people in the gym. We have this community and everyone knows everyone. This is the real Jaffa, not the stuff you read in the papers."