If you're single and worried of possibly being "too old" to ever get married, this Israeli senior citizen is here to dissipate all societal preconceptions by marrying the woman of his heart on his 100th birthday.
Abraham Nahum, seemingly a hopeful romantic, recently got hitched to Bella, who is some 40 years his junior, in a special ceremony.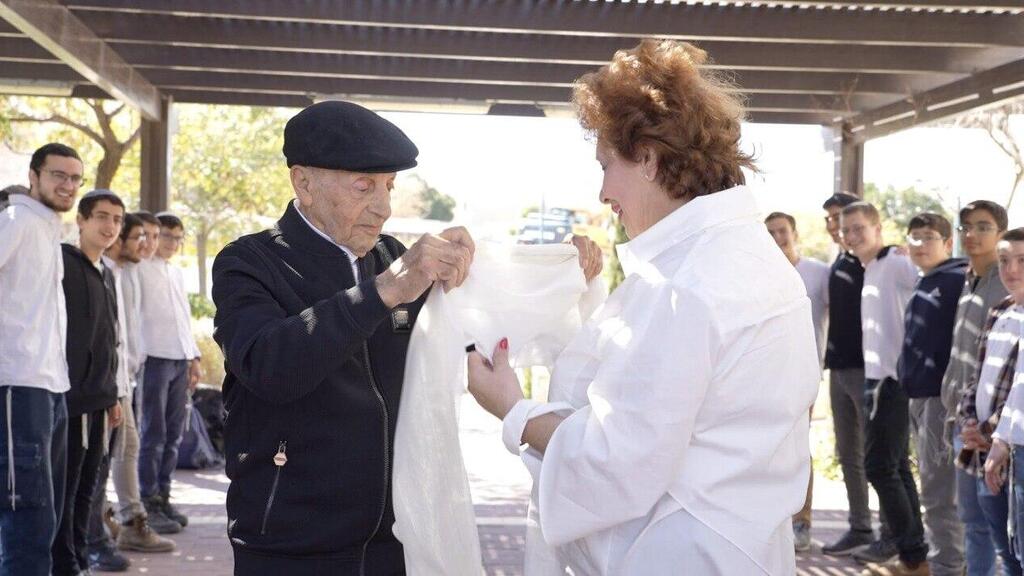 Abraham, an artist, is a widower with a son and a daughter from his previous marriage. For some 24 years, he has been in a relationship with Bella, also a parent to two children from a previous marriage.
As a couple, Abraham and Bella brought two daughters to the world, who are in their twenties today.
"The truth is that I wanted to get married sooner, but I felt like I was in a good enough shape to wait until 100," said the groom. "My name is Abraham, and I felt that it was symbolic, because our father Abraham had a son when he was 100 years old."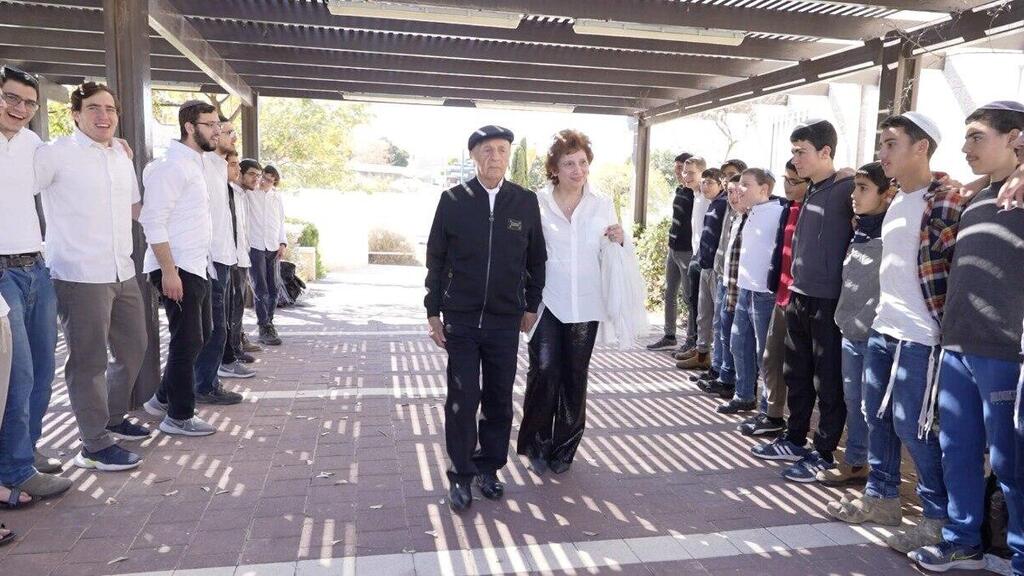 When they decided it was time to take the relationship to the next level, they turned to the Tzohar Rabbinical Organization to help them get married. After delays that added up to almost two years, the couple finally got tied the knot last Friday.
The wedding was held in a small synagogue at Ma'ale Adumim near Jerusalem, and the guestlist included family members, friends, and pupils of the local yeshiva, who came to rejoice with the bride and groom.
"The event was very touching," said Abraham.