Adjacent to Palmachim beach, south of Rishon Lezion in central Israel, lies an IDF air force base. On its own, it's not particularly noteworthy, but when you include an in-base nature reserve, with entire communities of wild animals roaming freely, that's not something you see every day.
Within the military parameter and tall, well secured fences, the local wildlife has entire swaths of land to roam around and go about their lives, undisturbed by human or military activity.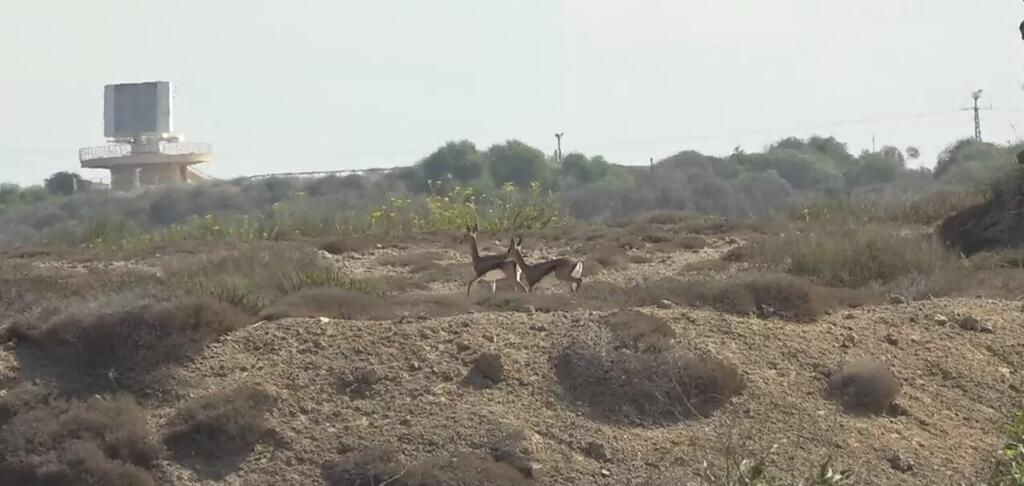 Even a herd of endangered Israeli deer, 90-strong, can be seen galloping around. Outside the base, their lives aren't nearly as secure, with poaching reducing their numbers in adjacent areas to merely five.
Ynet was given special military authorization to come in and film the coyotes, foxes, deer, predatory birds, snakes and even grey Monitor Lizards. A sight to behold for any nature lover.
With the morning sun painting the sky in a reddish hue, we drive inside after soldiers conduct their security check at the gate. We're inside what feels like a Safari, and the local Colonel takes us on a tour.
For many years, respecting wildlife habitat wasn't on the IDF's to-do list, but the new generation of senior officers views this as a calling. "We have a responsibility to get the soldiers acquainted with the local wildlife," the Colonel says. "But we also have a responsibility towards nature. Such varied terrain that sustains wildlife is hard to come by."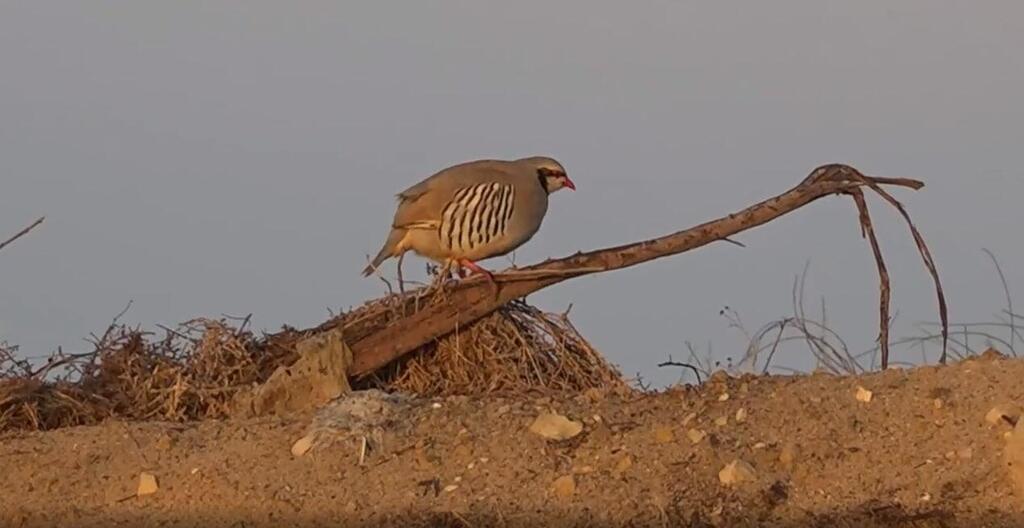 The Colonel drives the Jeep, his eyes carefully scouring the surroundings. "Plenty of deer live here. We count them annually. Last Hanukkah we counted 80 of them, along with jackals, birds and wild boar, to name a few."
We arrive at an old observation tower that allows a wider view of the area. Formerly for aircraft views, it now serves as an observation point for the animals, complete with military binoculars and signs that explain each wildlife species in the area.
At some point, we wondered - Deer walking around the runways offers no impediment for incoming and departing flights? The Colonel smiles and says not to worry.
"We know how to combine wildlife presence with military activity. We discourage the deer from walking around the runways and if we have to, we delay some takeoffs. There's also an audio surround system we use to scare them off if need be. We do everything we can to respect wildlife and instill their importance within the soldiers serving here."
We watch as a deer and fawn walk around nonchalantly in the distance, disappearing into the brush. Then a small group of Alectoris Quails makes their way on the sand. A beautiful jackal walks around like he owns the place, because he does. (Well... kind of)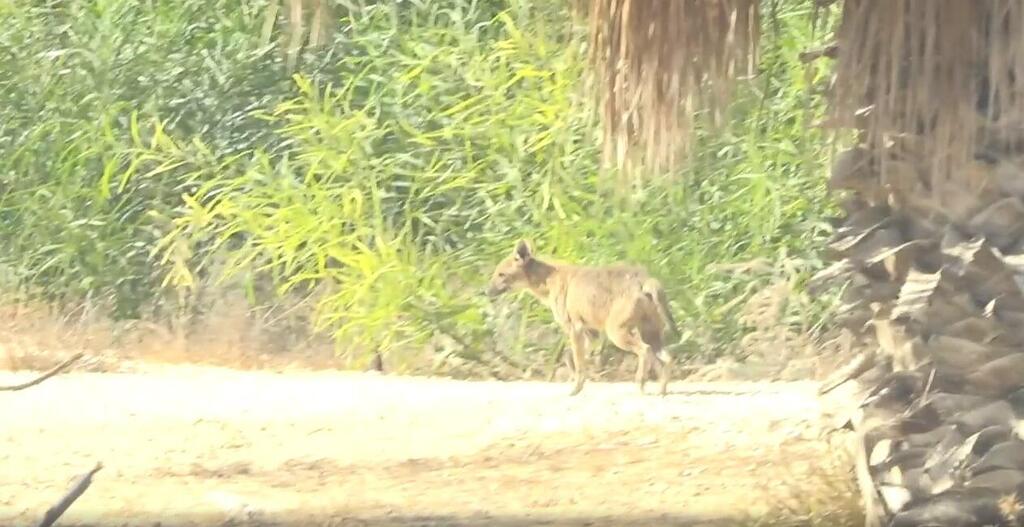 Taking clear and pleasant-to-watch video footage of deer galloping in the sunrise is not an easy task. Whenever we get to a good vantage point, the animals spot us and flee, but a professional wildlife observer from the Nature and Parks Authority comes to our rescue. "The IDF and the Nature and Parks Authority have a good relationship," he says. "We always help when there's a problem. Vegetation grows wild and unfortunately, sometimes an animal meets its end when a car runs into it.
"Outside the base, there are plenty of people who use the space for recreation, like driving their 4X4 through the sand. It scares the animals. Also, you have poachers to drive after the deer and then send the dogs to finish them off when the deer is exhausted. We try to control the area but it's difficult. Inside the base, though, it's heaven for the wildlife."
We then spot an adult deer sitting there, motionless. A great opportunity for a quality snap. Unfortunately, by the time our photographer gets the camera tripod to stabilize the shot, the deer realizes we're there and disappears.
While in Africa it's common to photograph the wildlife next to water sources, not many of those can be found here, so the solution is time-consuming but worthwhile - We create a camouflage net and lie under it, with just the camera lens protruding. And coffee. Plenty of coffee.
Eventually, it works. A deer passed right in front of the lens clearly enough for a beautiful string of snaps that we can be proud of. Too bad we can't come back here with the kids. Oh well.