The routine of intensive treatments, high doses of medications, severe side effects, and constant uncertainty are just the tip of the iceberg when it comes to battling cancer. One of the most challenging aspects is the lack of support during the darkest moments, which persists even after recovery.
A new exhibition, initiated by therapeutic stylist Hadas Rappaport, a cancer survivor herself, and photographer Yoram Elazary, expresses the patients' incredible journey through visual means, aiming to instill hope both in those coping with the disease and in those accompanying them on their journey.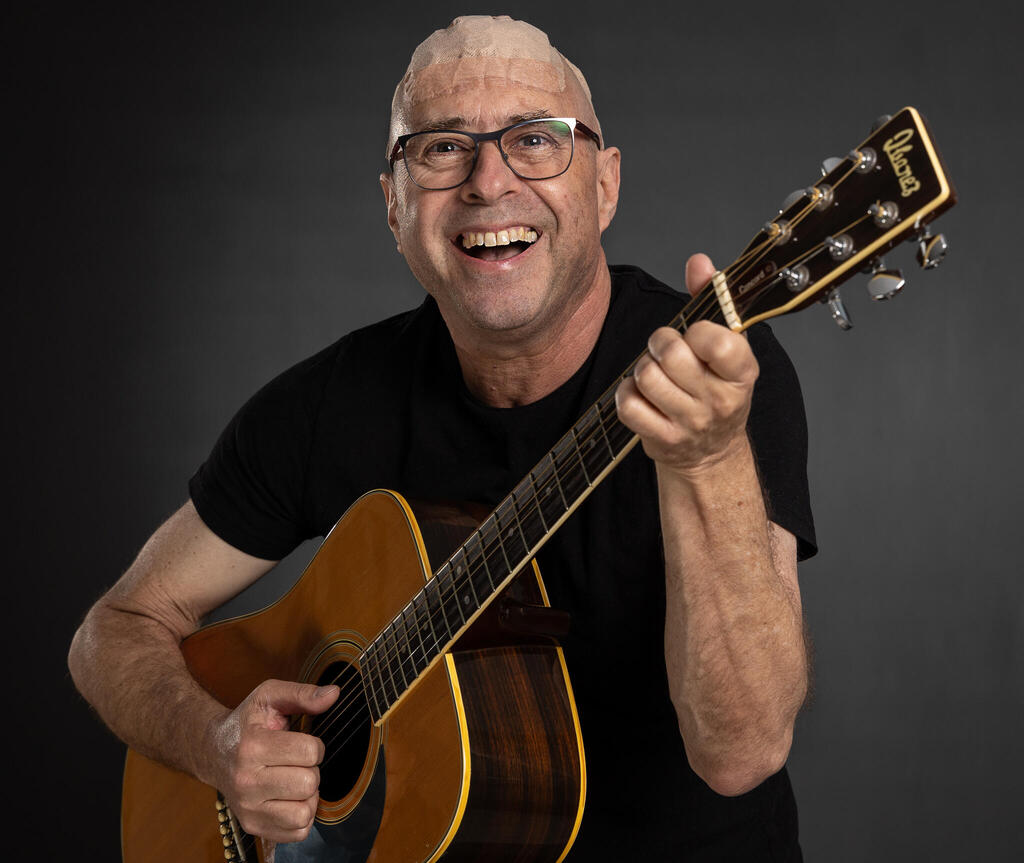 The project displays photographs of thirty individuals coping with and recovering from various types of cancer against a black background, holding a colorful object that symbolizes what strengthened and continues to strengthen them during their hardest times.
"We wanted to use our talents and skills to do good. We sat down and thought about how we could encourage cancer patients and survivors, how we could provide them, their families, and their surroundings with a different and optimistic perspective on the situation they were forced into," explain the two collaborators.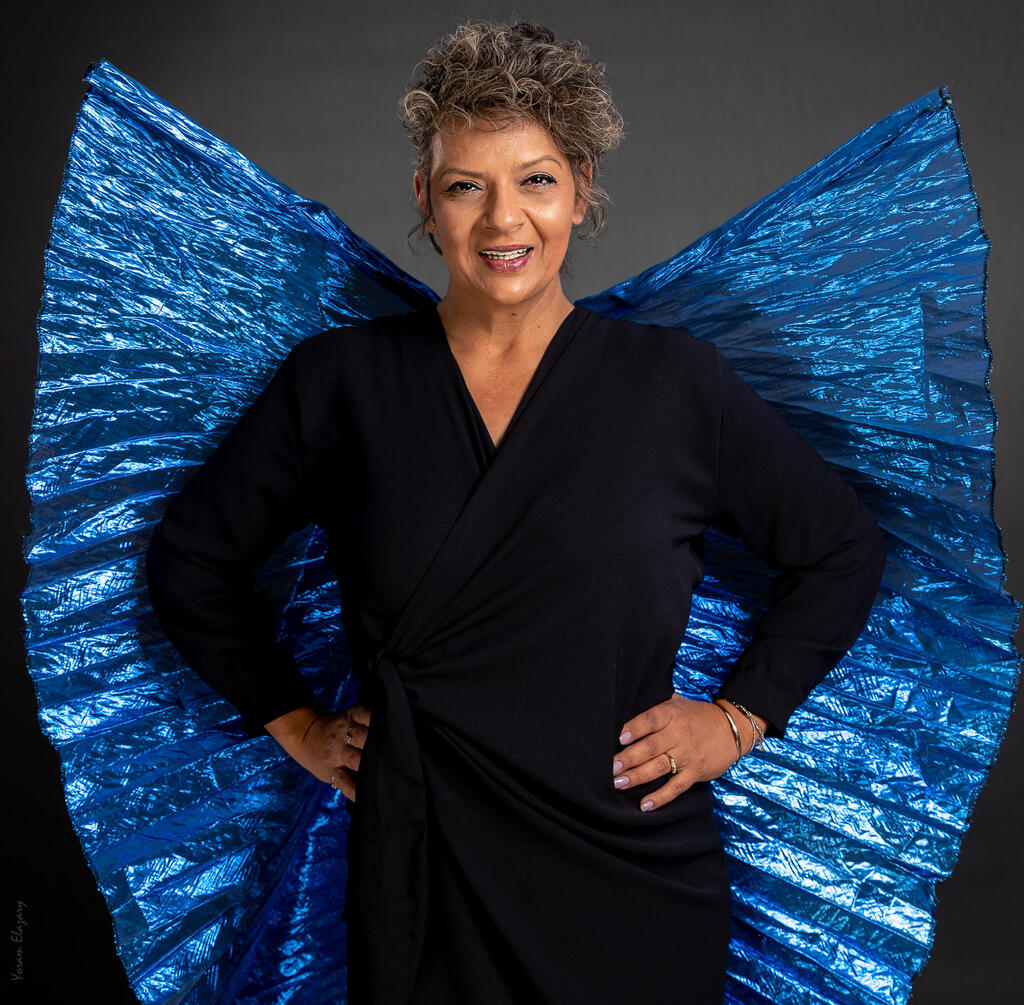 Hadas Rappaport's battle started when she suffered from relentless abdominal pain for two years, which doctors initially attributed to excess weight with a dismissive attitude. She was eventually diagnosed with an extremely rare form of intestinal cancer. After undergoing chemotherapy treatments that profoundly affected her physically and emotionally, she coincidentally found her way into therapeutic styling, where she found relief. "After the treatments, I felt like I had lost my sense of self. It was precisely from that low point, in which I had lost my female organs, that I got to therapeutic styling - a tool that helped uplift my self-image. I brought that aspect to life in the exhibition as well," she explains.
Rappaport met Elazary, the photographer of the project, through his wife, the dentist who repaired the damages caused by the cancer treatments. Once they connected, Hadas and Yoram began jointly developing the project.
The aspirations of the project are to encourage and instill optimism among as many cancer patients as possible and those surrounding them by sharing the photographs. Additionally, the project aims to provide each participating survivor with a pleasant personal experience, strengthening their body image that may have been affected as a result of coping with cancer.
"The idea was to photograph the survivor dressed in black clothing against a black background, holding one prominent and intriguing item - a colorful object that conveys in the photo that 'not everything is black.' The chosen item is not random, rather carefully selected to symbolize the personal light point that emerges from the darkness imposed by the illness."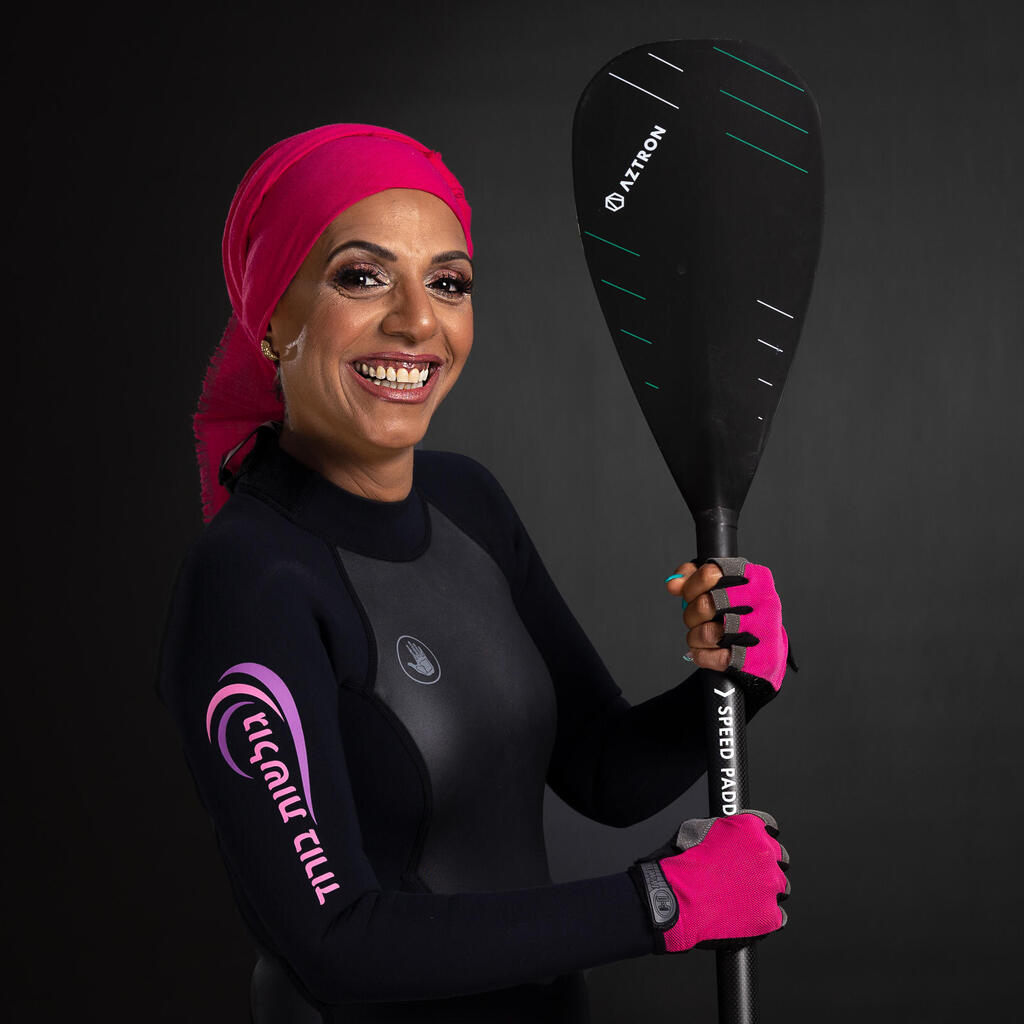 "Some of the survivors chose an item that helped them get through the difficult time, strengthened them, and gave them the power to cope with the illness and anxieties it sparks. Some chose an item that symbolizes a significant external change they made - in their lifestyle, occupation, and more, while others chose an item that symbolizes an internal transformation they went through - in their priorities, personal choices, and emotional aspects."
Shachar Avod (39) has been battling colon cancer for two years and is the only one who chose not to be photographed with an item. Instead, he was photographed with his young son, Eitan, who symbolizes the reason for his life. "In January 2021, Hadas published the public announcement for this project, and I was in my most physically challenging days. After the fifth chemotherapy treatment, I really suffered from all the side effects, I was in the ER once every two weeks, COVID-19 shut me down for three weeks, and I lost several kilograms of muscle due to lack of movement," he recounts.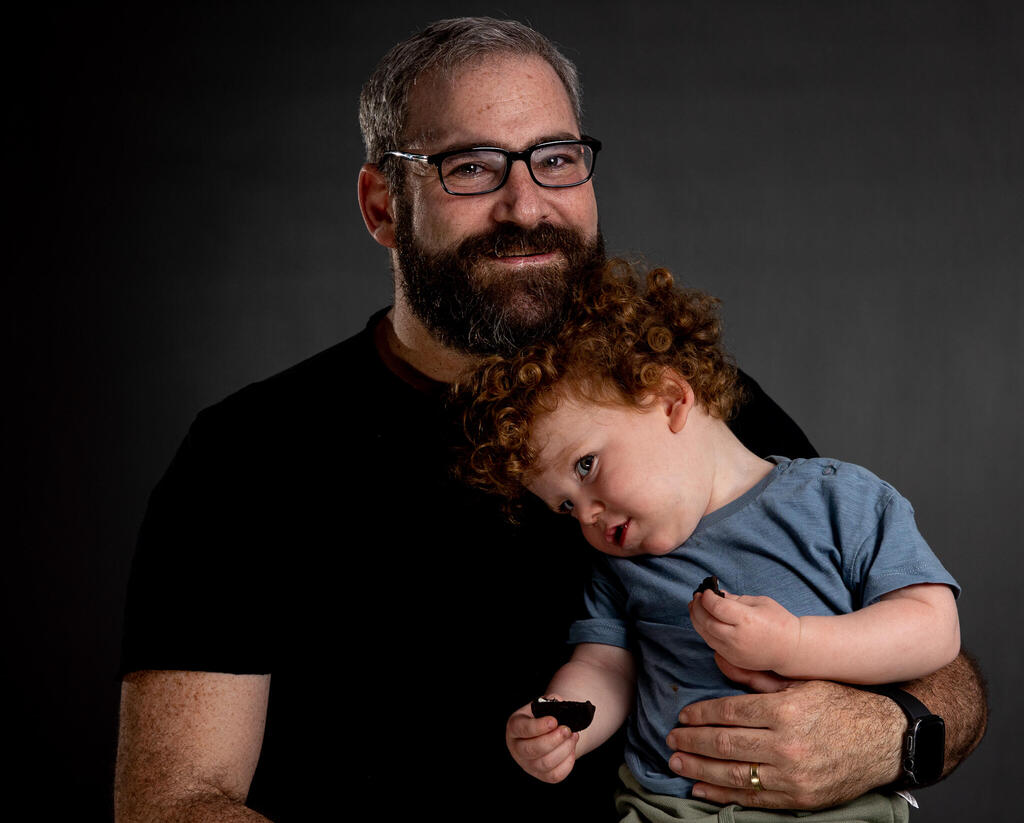 "I was happy about this initiative. Despite being ill in my early stages of coping, I felt the importance of bringing cancer out, and not being ashamed of it. Therefore, I requested that the specific cancer I have be represented. Thanks to my amazing, immediate and expanded family, the will to live intensely burned in me - thanks to them and thanks to the young boy present in the photo."
"I was regarded recovering for half a year, and then I returned to treatments, and soon I am expected to undergo surgery to remove the tumor. Although I am still coping, optimism is still in my life. With Eitan's smile and the support of my family, we will meet again in the future as victors," he promised.
"It was important for us to do something good for them through the photography," summarized Rappaport.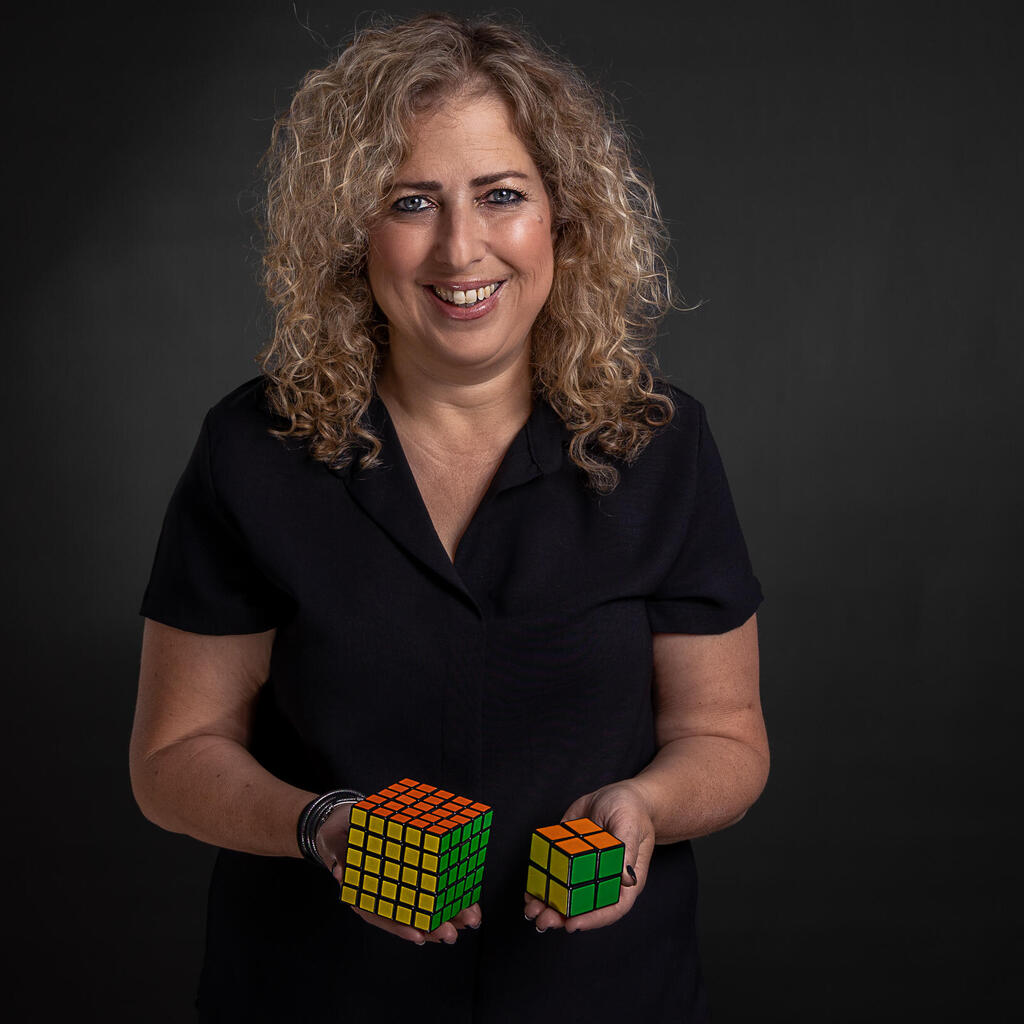 Elazary added that "many patients experience a blow to their self-image as a result of hair loss and surgeries, and we wanted to photograph them and show everyone the beauty they possess. When people hear the word 'cancer,' they immediately think of something difficult and terrible, and many advertisements related to the disease are created with the intention of instilling dread. It was important for us to convey a message that even though it is indeed hard and painful, optimism still prevails, and the smiles and colorful cheeks are what dictate. Through the photographs, we gained their trust. We assured them that they would be beautiful, and I'm happy to say that we kept our promise."
Rappaport is already looking ahead: "The next stage is to reach all oncology departments with these photographs and instill hope in everyone who needs it."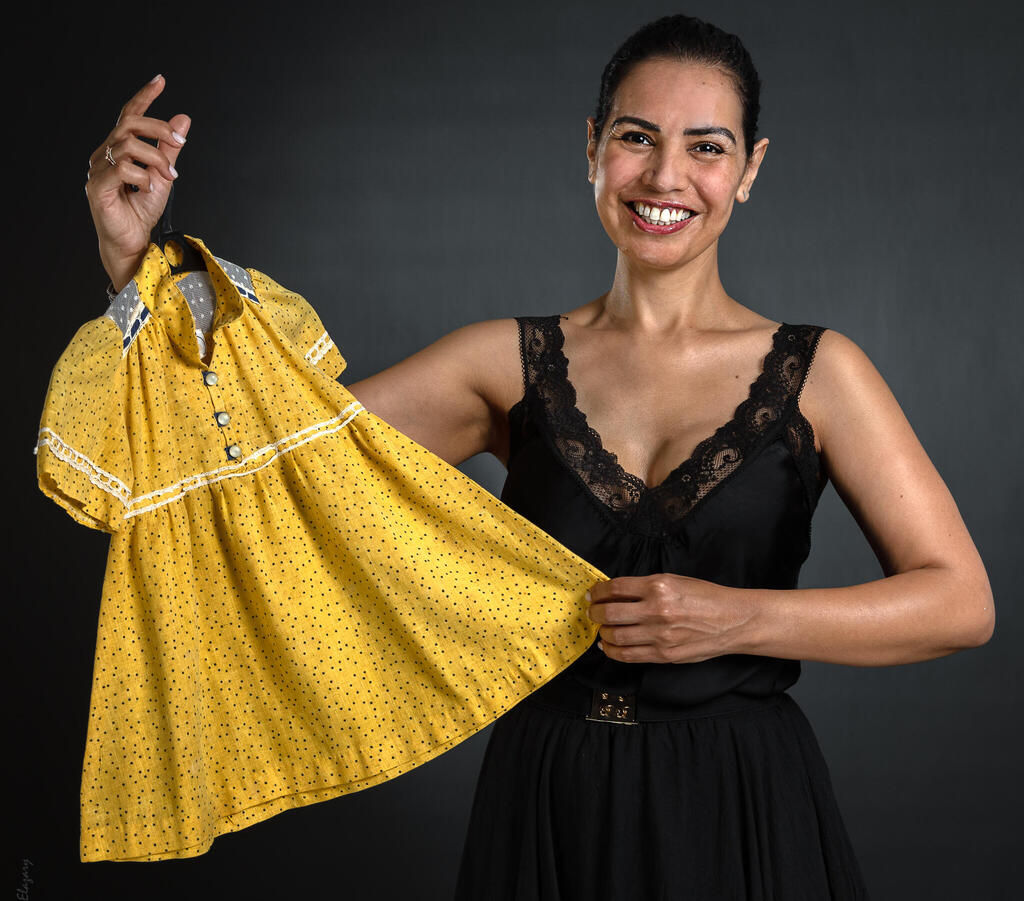 One of the participants in the project, Gilad Rozen, passed away while the exhibition construction was underway, and the photographs are dedicated to his memory.

The exhibition is currently being presented at the Multidisciplinary Center in Modi'in-Maccabim-Re'ut, and it can be visited on the following dates: May 16, June 6, June 13, and June 20. Admission is free.