"Yes it was cold, but I stood during the protest with my coat, holding a sign that says 'I was one of the founders of the Palmach, and I fought to defend Israel', it saddens me to see what happened to our beloved country," said 98-year-old Amos Horev, who is perhaps the oldest person who takes an active part in the protests against the Israeli government's shakeup of the judiciary.
Horev is one of the co-founders of the elite Palmach force — one of the precursors to the IDF where he later went on to serve and reached the rank of major general. After his military service, he became the president of the Technion university in Haifa and chairman of Rafael Advanced Defense Systems.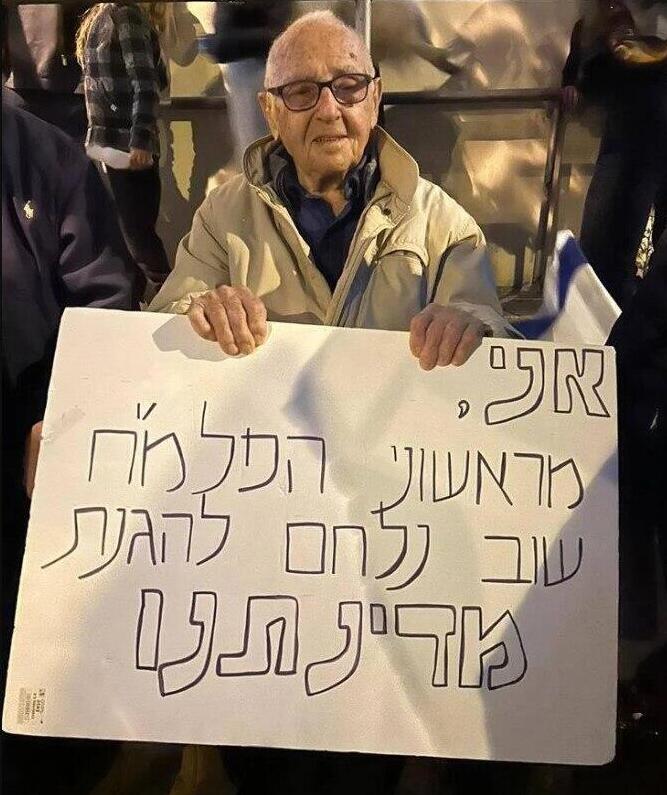 "In three months, I will be 99 years old, I already have seven great-grandchildren, and I'm still taking part in the demonstrations," he says.
Horev was one of the founders of the elite Palmach force which was part of the Haganah, the underground army of the Jewish community in Israel prior to the establishment of the state.
For his service in the Palmach and later in the IDF, Horev was awarded Israel Defense Prize for Lifetime Achievement in recognition of his contribution to the state and its security.
"We fought for the establishment of our state, which was built thanks to brave fighters, some of whom died in combat, and I never dreamed that we would reach such a situation," he says.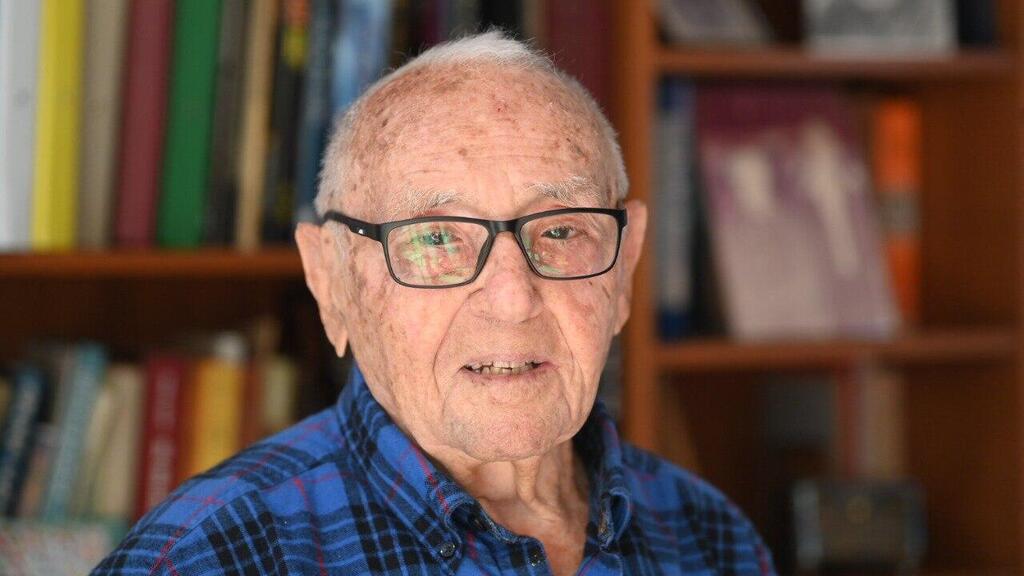 "During the protest, everyone seemed very worried, and tense about the future of Israel, I'm also worried. A lot of Israelis are upset, and hurting due to the state of the country, and none of the politicians takes it seriously, or the words of President Isaac Herzog who called on both sides to reach a compromise," he added.
"I don't understand why this is happening, we got an amazing, wonderful country, and we all have to safeguard it."