In between her meteoric Eurovision success and another huge show planned for Yarkon Park, Noa Kirel put on a different kind of show. The star had the audience on its feet at a Bar Mitzvah at "Ma'arava" Chef Ran Shmueli's luxurious events venue. Racheli Winer, events planner for Israel's very rich: "So much went into this event" she tells us. "The family gave me free rein to the point that I picked out the mother's dress and shoes. They just told me to let them know the next day how much it all cost."
Winer is there to make all the wildest dreams come true for those for whom money is no barrier. These dreams can include things that would leave you speechless - like a million-dollar flower budget.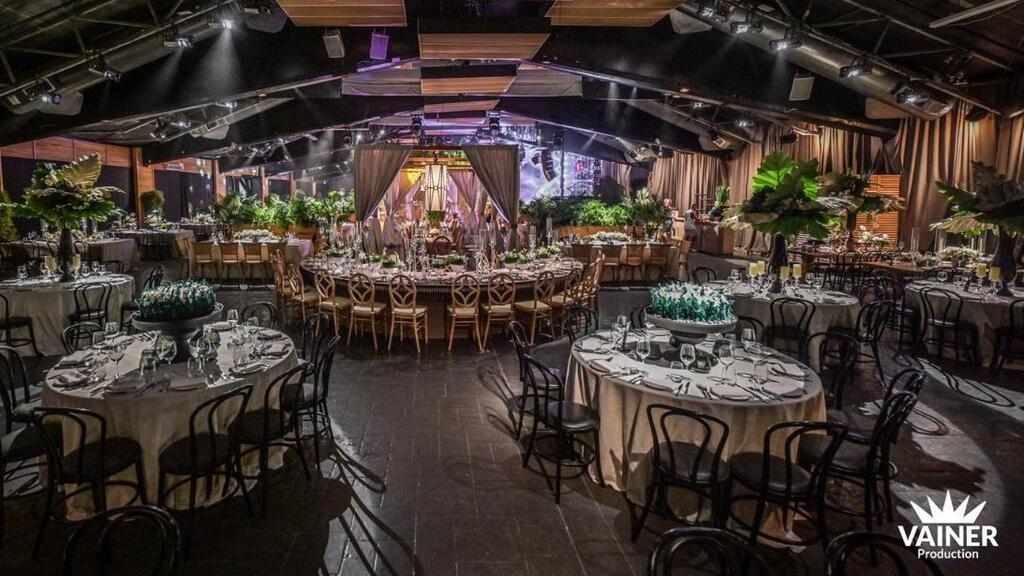 She stresses that all guests count as VIP for her, but admits: "If we have to pay extra attention to a certain person, I have someone on my team whose job that is. We brief her on who to keep an eye on, and there she is, whiskey bottle in hand. Before he's had a chance to raise his empty glass, she's refilled it."
If you thought the COVID-19 Pandemic, rising interest rates and the growing rifts in Israeli society, the security situation, or global warming might have some kind of effect on the luxury events industry - you'd be very wrong. The industry turns billions annually with events with that huge wow factor.
The luxury events industry recently gained exposure in the United States in an article in "The Atlantic" magazine by journalist, author and former luxury events planner, Xochitl Gonzalez who revealed the secrets of industry excesses and confessed to rather morally questionable things she had done for her clients
What do you do when the parents are paying for the event and want to take over? (Answer: You do what they want. They're the money). What do you do when you're putting on an event for Bill Gates? (You tell him he may well be a genius, but doesn't know the first thing about events). How do you reach the pockets of potential clients? (The PR company's secretary creates a specific hashtag for each event and you promise a flattering article in one of America's dozens of beloved bridal magazines).
US-born Elki Jacobs, a pioneer in the field in Israel, is responsible for the "wow" factor for Israel's wealthy party hosts. "We have events with famous artists where the show alone costs a million dollars," she tells us. "For a lot of events we put on, the guests show up from overseas. No one comes just for one day – so it's really a series of events. There are Friday night dinners and Shabbat afternoon events that are usually beach parties. There might be a henna party and then, of course, there's the nighttime gala event with the chuppa and the party itself. It can total five events or more. We can fly 300 people to Greece, India, or to Israel for events. We also do very grand events on a huge scale that we work on for months."
What's the craziest dream you've made come true?
"There's everything. A bride might say she's always dreamt of a certain flower that doesn't grow in Israel at that time of year, so you end up flying in flowers from overseas. People are also very particular about the food. Israel has leading chefs who open restaurants all over the world, so it's very popular to bring in a guest chef to manage the food and he'll set the culinary tone. These events are very conceptual. I come from the theater. I see events through theatrical eyes."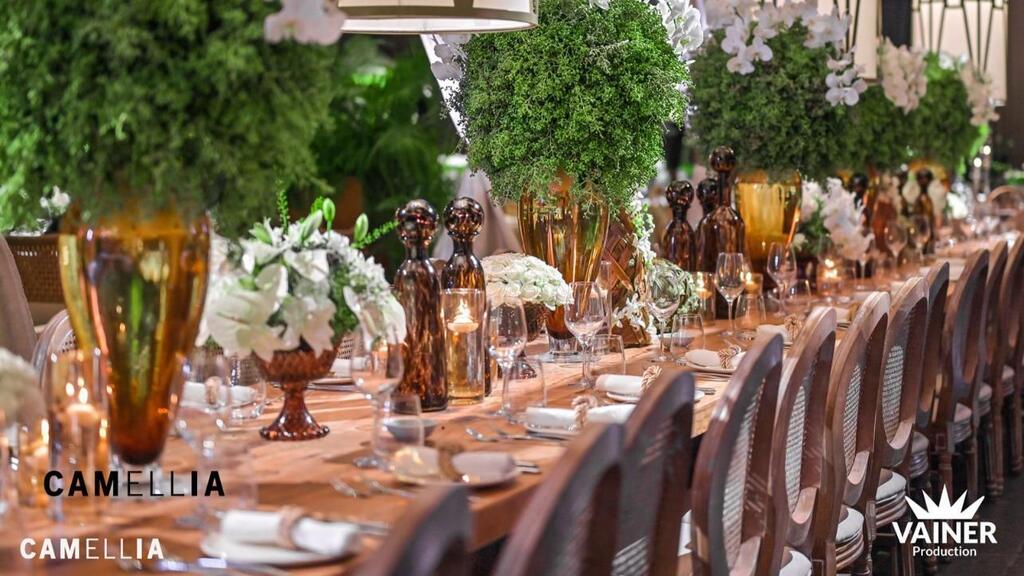 "But an event isn't just design and food. It's a story that I, or the event host, want to tell. That's why every event is different. It's never copy-paste. For big events, we sometimes take a stage director. There are shows and lots of actors at a luxury event."
Jacobs has been in the industry for 30 years – since the inception of luxury events in Israel. "At first, the Israeli crowd didn't really understand the concept. They'd ask me if the flowers on the table come with the hall or with the catering. People now look at it like building a boutique hotel for one night. It just hurts so much when you then have to take it all apart.
Although she was raised in a family that was comfortably off, nothing of her childhood is like the events she designs today: "My father was a criminal lawyer and my mother was an opera singer. We never lacked for anything. I got my sense of aesthetic from my parents and I went with it" she says. "That said, we never had these kinds of events. The events I organize are in no way similar to the events I was at while growing up. Not because we couldn't. It was a choice. Even my wedding was at my parents' home in Connecticut. There were 300 guests. Well, I did marry a kibbutznik…"
In addition to events she puts on for Israelis entailing traveling overseas, Jacobs also plans events for the world's wealthy who choose to celebrate their special days here in the Levant. "It's not only Jews" she explains. "But it's very important for Jews to celebrate weddings or Bar Mitzvahs in Israel. People want to come here and they bring their people with them, especially for the event," she says.
"What's special about our country, is that within very a small radius, from north to south, you can choose varied locations with totally different kinds of scenery. You can organize a night in the desert, the next day an event in the north of the country and then one at the Western Wall in Jerusalem. There are historical sites like Massada where the guests get a whole story through the location. The chuppa might overlook the Western Wall, then you may go to Timna Park near Eilat. Our country is small and we have a broad range of locations."
How does designing an event at an emotional place like the Western Wall differ from a place like Timna?
"When I design an event at the Tower of David in Jerusalem for example, I need to first take the place in. The venue is much more powerful than me. You just need to add something to make it more beautiful. It's a total experience. For guests, there's a story that happens there. A story of taste, sounds, sight, touch – all the senses. An event is a whole experience for the guests. That's our job – creating experiences. "
Has the industry had downturns?
"During the Covid Pandemic, obviously. But it's all back now. It took time, but it happened."
We're conducting the interview a few days before Jacobs is off to a Greek island for a week of back-to-back events of colorful celebrations requiring attention to the smallest details. There's no way around it – you get the "wow" factor by throwing around tons of money.
But there's something else that motivates people who give themselves and their loved ones parties that cost the same as a medium-sized apartment in the country's periphery. You might call it social or status pressure. Everyone already knows they're wealthy, so what would their friends say if they had a modest wedding?
Jacobs is keen to point out: "Think about how much work an event this size provides. I designed an event in India produced by one of the world's top production companies, which happens to be Israeli. The family wasn't Jewish. Five days of huge events. Art and theater on a scale you couldn't imagine."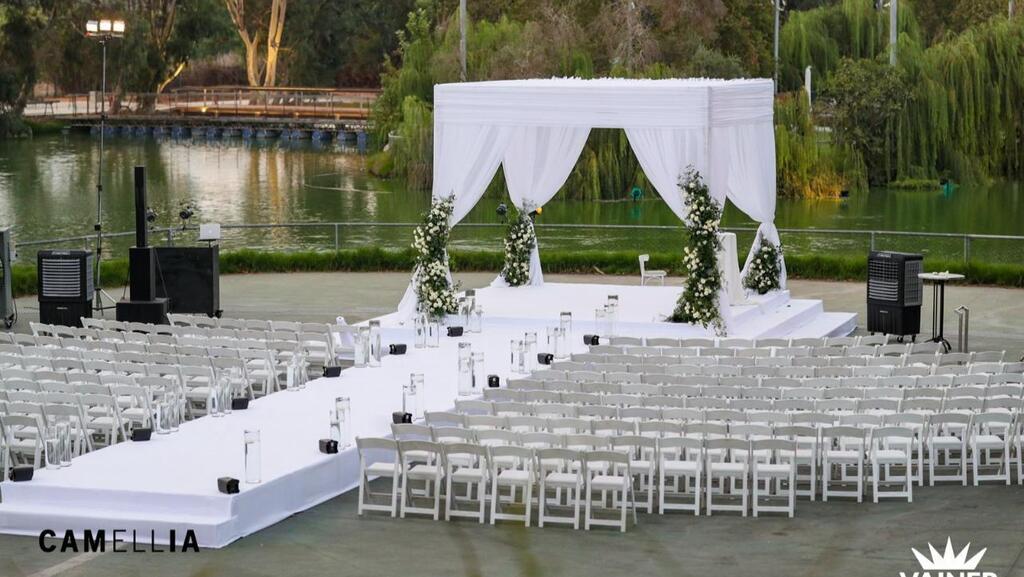 "In the heart of the desert - outside a palace in the city of Udaipur - we put up a winter wonderland, with an ice rink on a lake specially created for the event and we built an entire additional palace next to the original palace. And that's just for a single event. There are lots of hungry people in India, but just imagine how many people work on an event like this. 25 people were employed just for the flower arrangements. So, events like these provide livelihoods for the people working events all over India. These events pay mortgages and put food on the table. The job comes with a huge amount of stress. It's not suitable for people who can't deal with pressure."
If everything you've read makes you want to feast your eyes on Instagram pictures, at least for events organized by Winer, you'll be disappointed. She doesn't promote herself on social media and the pictures from her events don't make their way onto these platforms. In what may sound like a contradiction, people who spend vast sums of money on events don't necessarily want everyone to see them.
"Last week, I organized a Bar Mitzvah that wasn't very big, but it was expensive. The mother looked around and said: 'Everything's so beautiful. Maybe you could take some pictures and post them on Instagram – but please, without our pictures.' Clients like these don't like their names going up. The people who do want to be seen are usually celebrities who are in the public domain anyway. But wealthy people who aren't famous prefer remaining behind the scenes."
How did you get into this business?
"I'm originally from Kiryat Shmona," Winer says. I'm a captain in the IDF reserves. I managed the campaign headquarters for the city's mayor. I'd put on political conferences with Netanyahu and other ministers. When I met my husband, he decided to take me to Herzliya Pituach" she laughs. A mutual friend thought I should meet him. I looked at his Facebook page and I saw a picture of him with Yehudah Levi (a famous Israeli actor.) I wondered what I had to do with this world. He proposed within two months. "
The husband in question is luxury events planner, Asaf Winer. She joined his business and quickly won the hearts of Israel's top point one percent. Some are the couple's neighbors in their high-end neighborhood where they live with their six children - four joint children (four children in five years is some production…) in addition to Winer's own two children.
"At first, we only did business events. Then we did the opening of the Setai Hotel in Tel Aviv on Jaffa's Clocktower Square. This baptism of fire involved a thousand of Tel Aviv's most powerful people. All the celebrities were there. It was at this event that property developer, Bebo Kovo and model-turned-TV presenter, Miri Bohadana made their first joint public appearance."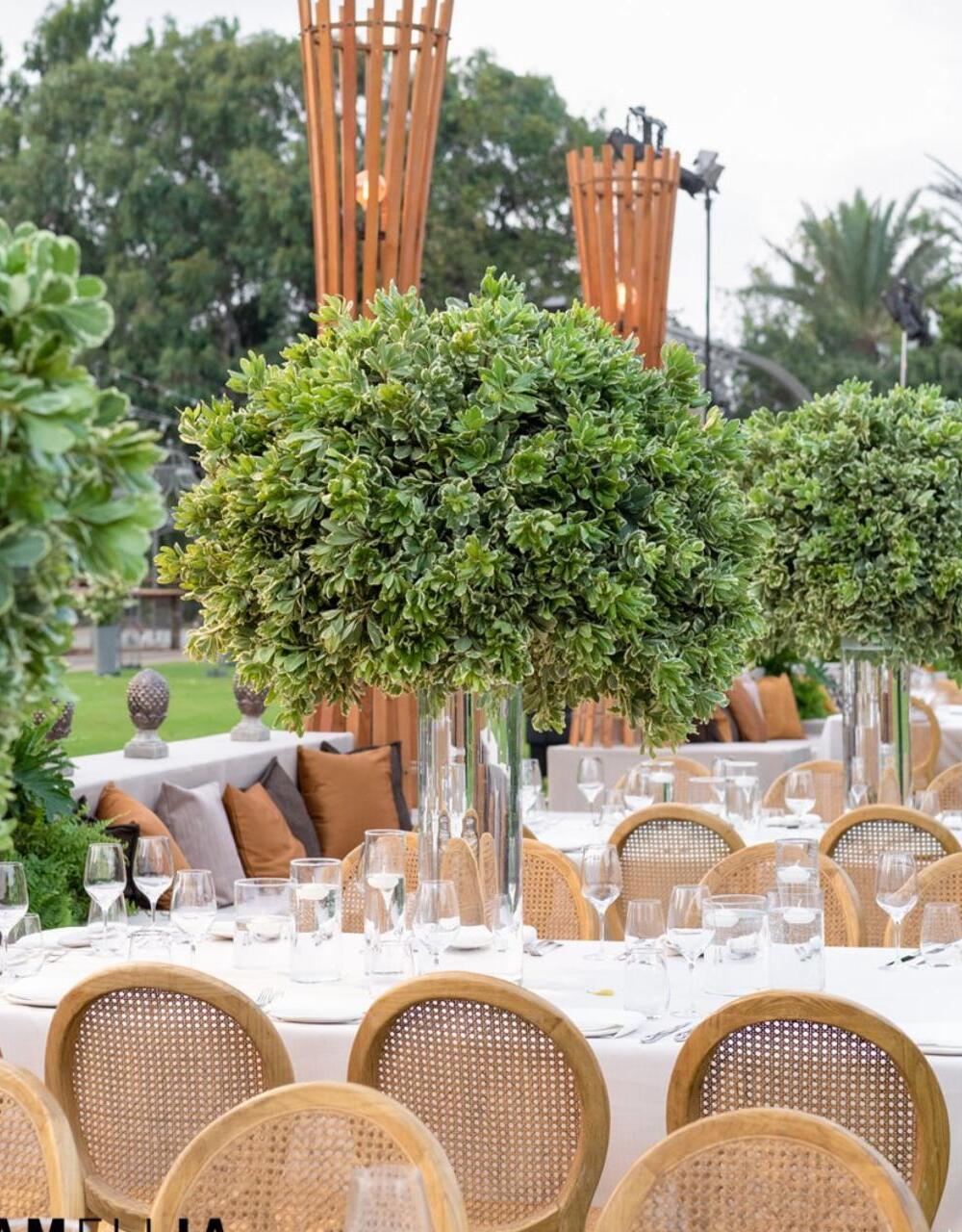 Following that, she says came a "15-day event of a Bar Mitzvah and a wedding with unlimited budgets, meaning we could do whatever we want. It was all over the country. We take care of the guests from the moment they land. We're there with a van sign. It's like this for 500 guests. We put them up in hotels. For this event, we took them from one place to another – Jerusalem, Tiberias, etc. It was crazy. After ten days, some of the Bar Mitzvah guests left and the wedding guests arrived. This is my calling card. "
"Usually, the people with ridiculous requests are willing to pay accordingly. And there's nothing that can't be done. At the end of the day, it's all down to money. In my first conversation, I always say, that being a good events organizer means taking your dream and making it come true. That's what events are all about. "
You're keen to tell us you're from Kiryat Shmona. How do you see this world?
"Rachelli from Kiryat Shmona wanted for nothing. Being raised in Kiryat Shmona doesn't mean I grew up poor. I lived in a nice home. We were six children and our parents always worked so that we'd never lack for anything. I've also worked hard my whole life. My husband and I have worked very hard for everything we have. We didn't have parents supporting us and we didn't inherit anything. Now, all our friends have yachts. If we're not putting on a luxury event, we're invited to one. I always say that I hope God in Heaven gives to those who don't have, and more to those who do," she says.
"I educate my children to understand that material things are nothing. We have these crazy parties because we enjoy hosting. We want to do something nice for other people. We want them to enjoy themselves and we want them to have fun. This is Rachelli Ohana from Kiryat Shmona. I still have my two feet on the ground and I'm not blind-sighted - even if I would have had another 10 million in my bank account. "
Do some people put on luxury events even when they don't have the money?
"Going overboard is a personality trait. Usually, people who host events can afford it. Some people get a kick out of putting on an event at a location no one had thought of. They don't do it for themselves, but for their guests to enjoy themselves."
What's the most important thing in an event for such a person?
"Design. People in Israel have no idea how much design costs. People tell me to make it amazing for 10,000 NIS, but design is very expensive. Design is what makes the people go 'wow.' It's an inseparable part of the content. The food can be nice, but if the design is fabulous, people will forget about the food."
What about an international artist?
"Sure, it adds a lot. Like when we brought the Philipp Kirkorov." (Russian singer, a favorite with Israeli oligarchs.)
"It depends. If the young couple doesn't have any money, the parents pay. I put on an event for 1,400 people where only the bride's father was very rich. He said he was paying for the whole wedding and although they wanted to pay their part, he refused to accept a single shekel from the groom's parents."