Photographer Hans Kaufmann managed to capture the king of image most in his profession only dream of - a moment in history. Kaufmann snapped the minute Holocaust survivor Chaya Lubicz reunited with her sister Yaffa at the Haifa Port after being separated by the atrocities of the Holocaust for over a decade.
This emotional reunion took place just one day before the UN General Assembly vote on The Partition Plan, which led to the establishment of the Jewish state.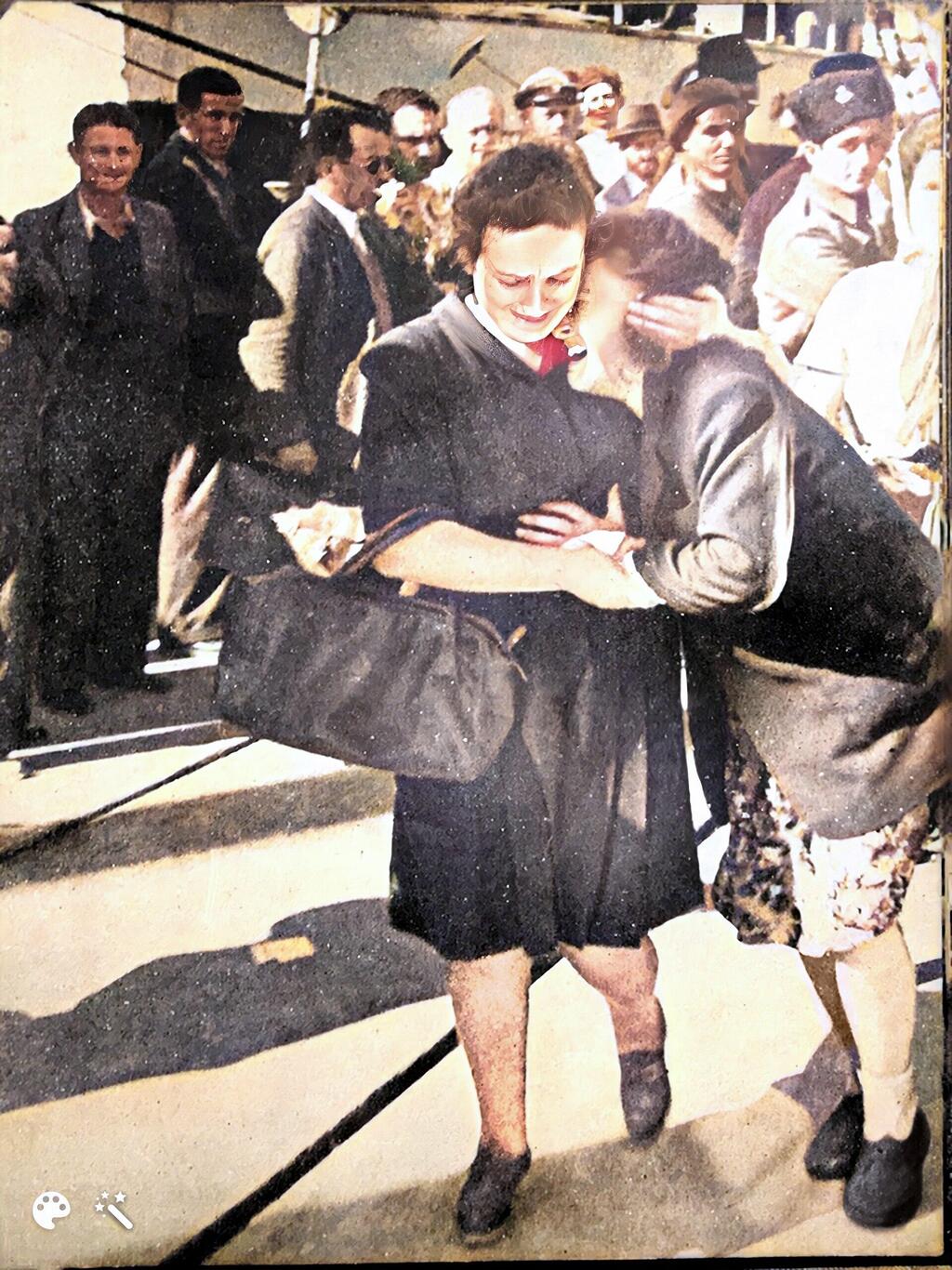 Lubicz arrived on the "Ocean Vigor" ship, carrying Holocaust survivors who had been deported to Cyprus by the British Mandate forces, almost all of whom were young parents with toddlers.
The picture depicts 24-year-old Chaya breaking out in tears while embracing her older sister Yaffa.
Ahead of International Holocaust Remembrance Day, online genealogy platform MyHeritage asked its users to send them their family stories. Yaniv Rave, 49, shared the findings from his own research on his grandmother and her sister - Chaya and Yaffa Lubicz.
"Grandmother Chaya had five brothers," Rave shared. "Yaffa made Aliyah to Israel before the war, in 1935, and so did Masha, another sister, in 1936. Shortly after the war broke out, the rest of the family members were taken to Auschwitz. An additional sister, Frida, managed to escape to a partisans' hideout and her fate is still unknown. Benjamin, the youngest brother, was murdered at the age of 18 with his parents."
Chaya survived the Death March of May 1947. When she was nine months pregnant, Chaya and her husband David managed to board the "Ghetto Rebels" ship. Ten days later, the ship was spotted by a British plane and attacked. After a violent clash on deck, all the passengers were deported to Cyprus, where they were held at internment camps for five months.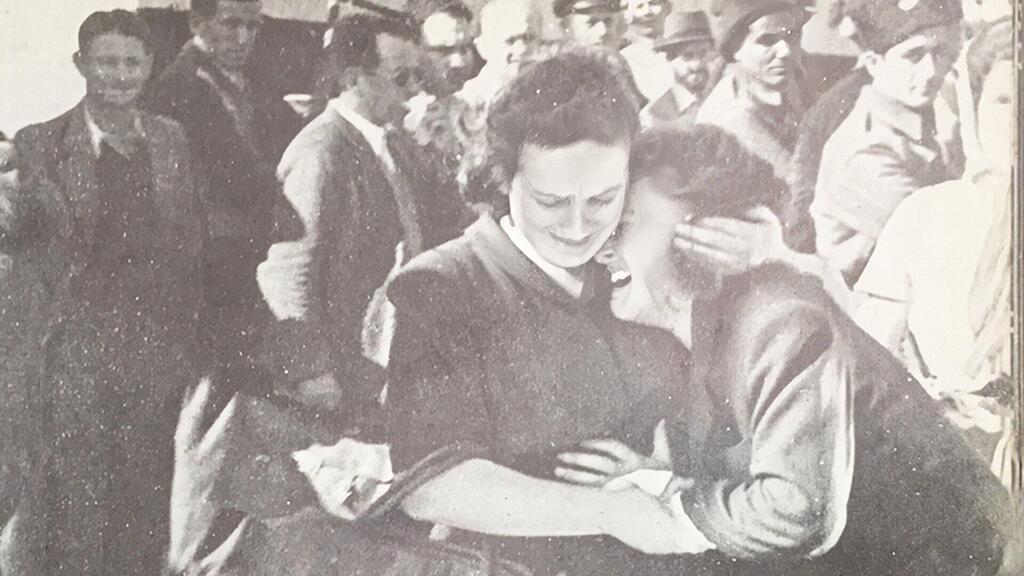 Meanwhile, Chaya boarded the "Ocean Vigor" en route to Israel, where she gave birth to her eldest daughter Zipporah - Rave's mother. During childbirth, the British soldiers took her to a makeshift hospital, and held her at gunpoint to make sure she wouldn't escape while in labor. Zipporah was one of the 609 babies born on the ship.
The heartwarming picture of the two was brought to their knowledge only when it was published in Tekumat Israel (Israel Reborn). Since then, the book and the picture has been on display in their living room.
The grandson said that from the moment the Lubicz sisters reunited, they refused to leave each other's side. They moved to the same house, and later became next door neighbors. Chaya and Yaffa even passed away in the same year.
"I started to research my family's history, and I understood that I knew nothing," Rave shared. "My grandma told me about her past, but as a kid I didn't really listen, unfortunately. This picture was always in the back of my mind, and I felt the need to share what was behind that sincere hug."