Mohammad Abu-Anza, a 22-year-old Bedouin man living in southern Israel, is the first-ever athlete from Israel's Bedouin community to win first place in the national Athletics Competition.
"When I was a kid I wanted to be a doctor like my brother Omar," Abu-Anza says. "But ever since my physical education teacher began teaching me athletics, that's all I do."
"I think there are many talented people that can grow in the Bedouin population, but they don't want it enough," he adds. "Most think that athletics only has to do with running, excluding dozens of more options they can have in the sport."
Now working as a physical education teacher himself, he is also the assistant of the Negev Athletics Club coach, Idan Shapira.
The height of his career came in 2019 when he won first place in the 400-meter dash segment in Israel's national Athletics Competition after finishing with a time of 48.04 seconds. Abu-Anza's time is the 15th best in Israel's history.
Abu-Anza and his community were happy with his achievement, and he even considered beginning his international career with a goal of improving his time to 45 seconds. His plans were delayed, however, following a serious injury to his knee requiring him to attend physiotherapy sessions to treat.
"I always stay optimistic, then and now," he says. "I finished third in the latest athletics competition, despite my injury. I'm only 22 years old and still have a way to go until I'm 30." Abu-Anza's personal records for a 100-meter run stand at 10.84 seconds, and at 21.91 seconds for a 200-meter run. "And I can improve my time when I'm completely healed," he promises.
Israel has other record-breaking athletes from other population sectors as well including Israeli-Arab Christian Juman Gibran, ultra-Orthodox marathon runner
Beatie Deutsch
, and Druze athlete Karwan Halbi who broke the Israeli record for a 1000-meter run.
Alongside his love for athletics, Abu-Anza also enjoys playing football, which he says isn't more developed in his town due to neglect. "The football field in Tel Sheva, where I live, isn't really worthy to be called a field. There isn't even grass growing there."
"And still people wonder why there isn't good football in Tel Sheva, which is only three kilometers away from Be'er Sheva," he says. "I hope things get better, but I'm still focusing on athletics."
When asked if he felt like he was running for the sake of Bedouins in Israel, Abu-Anza said: "I ran for myself and to improve my health, but I also enjoyed being admired. I'd like for more Bedouins to compete in athletics."
Throughout his career, Mohammad talked with his cousin, Murad Abu-Anza, who's a professional Israeli football player. "He never tried to convince me to pursue football and earn well. He always told me: 'do what you love and you'll reach the great heights,' and that's athletics to me."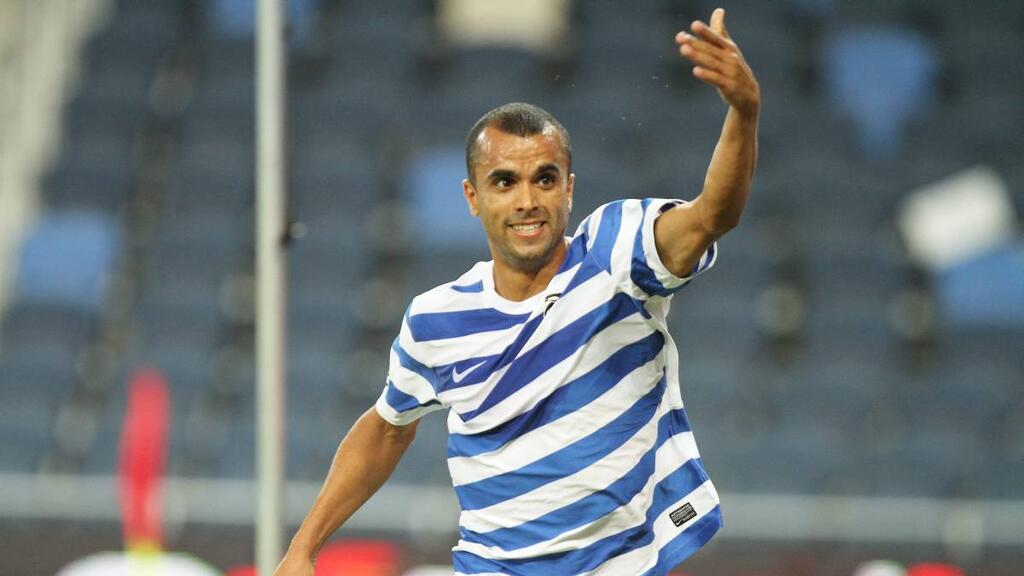 Nahum Shapira, head of the Negev Athletics Club said that he and the entire club worry for Abu-Anza whenever they hear about the high violence rates in Bedouin and Arab societies.
"He's like our own child, everybody loves him. I'm only calm after he tells me everything is okay whenever I hear about another violent incident. There was a time when he would usually travel by bus, which made me more worried," Shapira explains.
Abu-Anza however, ensures that there's no reason to be worried. "I live in a quiet home in Tel Sheva that has nothing to do with violence and my father is loved by his workers in Be'er Sheva."
"I think sports have a calming effect. We need to get people to focus on sports instead of violence. I no longer take the bus, instead, I use the family car to travel, it's safer and more comfortable."
The Negev Athletics Club recently opened five additional sports centers in Bedouin town near Tel Sheva, where the sport is getting new attention following Abu-Anza's success. The club has also launched an eight-month course to train new coaches for the new centers.
"There are several students that look promising in the center where Mohammad teaches," Shapira says. "I believe they'll become the next promising athletes. There's talent there, we just have to find it."
When asked if he has any football players he likes, Abu-Anza said: "I'm not a fan of any football player, but my family is a big fan of Real Madrid."
He added that he does have people he looks up to in the field of athletics. "The South African runner Wayde van Niekerk, who's the world record holder for the 400-meter run with a time of 43.03 seconds. They say his time improved to below 43 seconds, but it's hard to tell."
"Of course, I also like Usain Bolt, whose widely known even by people who aren't interested in athletics. His recent loss in the 2017 World Athletics Competition in London doesn't blemish his amazing career."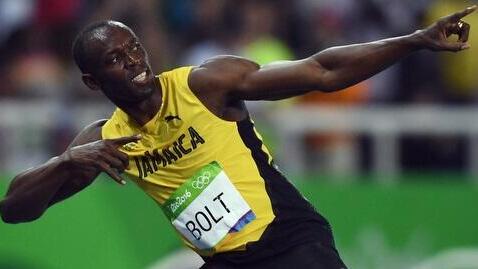 Abu-Anza also says he has people he looks up to in Israel as well. "Juman Gibran is a great athlete. She's planning to retire to pursue her studies in microbiology, but people are trying to get her to continue a little longer."
"I like her because she's a talented sportswoman who also has a career in medicine, which sound to me like an ideal combination."