The story of Kimberly Voch, a 34-year-old boxing and self-defense instructor from central Israel is unusual, to say the least. Her path to sport is reminiscent more of a script for a Hollywood film compared to "traditional" athletes.
"I was in my early 20s, me and my partner had a fight, I don't remember what we fought about," Voch says. "A moment later his hand was pushing my head into the sofa, I could barely breathe."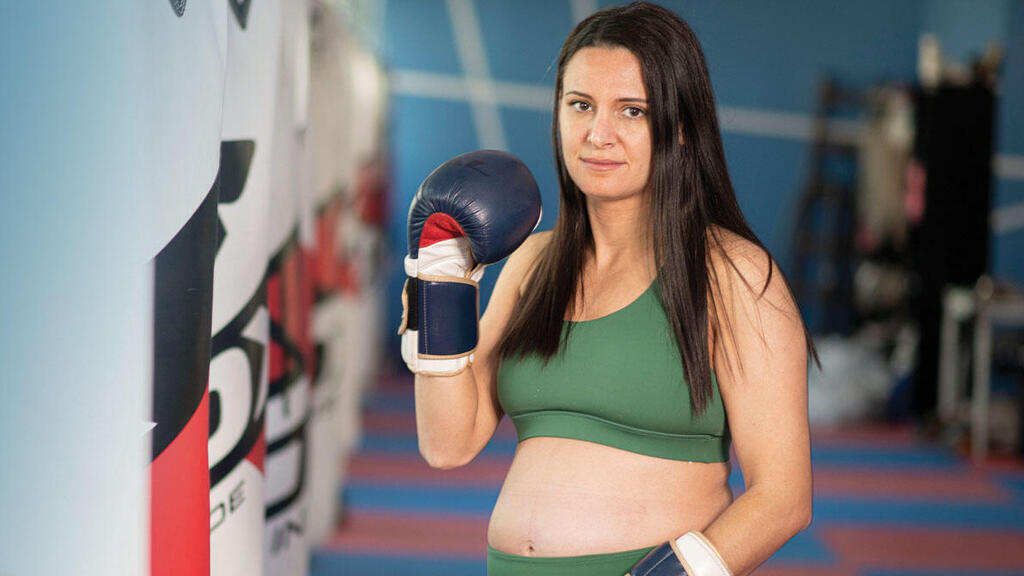 "We lived above a highway and it was always very noisy, but I remember that everything became quiet in those few seconds. I can barely remember myself fighting and raising my head a little and looking around, seeing a ray light enter through the window," she recounts.
"I wondered to myself if this is what it feels like before you die. I didn't feel pain or anger or fear, I accepted the end."
Voch she grew up in New York until the age of ten, with her mother being an Israeli national and her father an American. "There was a lot of tension, anger, and fighting in the house. I thought this is what a relationship was supposed to feel like. My dad left shortly after we arrived in Israel, and I'm not in contact with him anymore."
Voch explains she met her former partner on the bus they would take together for months. Voch says that from the start she noticed unbridled fits of anger her former partner wound occasionally go into.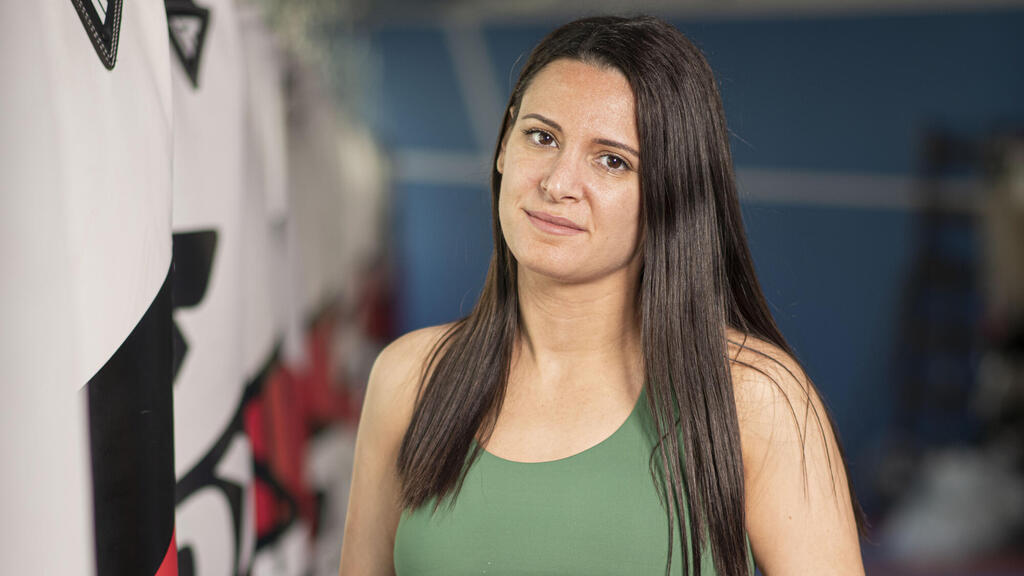 "One time I made dinner and bought some red wine to drink. He got angry about me buying red wine over white, he grabbed the bottle, and hurled it at the wall," she says.
"He also had issues with control, he always wanted to be the highest authority in making decisions, and I kept making compromises. People keep asking me why I didn't leave, but I was young. I saw reality from a different perspective," Voch explains.
"One morning, he told me I had to leave, pushing me out the door. There I was, with nothing on but pajamas, without a cellphone or wallet.
"I walked to a friend living nearby, but forgot that he was abroad at the time. A stranger who was subletting the apartment for the duration of my friend's trip opened the door, and I told him what happened."
Voch says that after hearing her story, the stranger insisted she go to the police. "I told him that it would ruin my life, but he convinced me. I went to a police station and filed a complaint."
Police then brought in her partner, who was handcuffed. "He looked at me and I felt guilty." She explains that her former partner was issued a restraining order against her, but that he asked her to come back once the order expired. "I left, my friends helped me pack," she says.
"I hadn't talked about this for years, I felt like it was a bad dream. I completed a bachelor's degree in communications and traveled abroad, but I realized that there's something in me that I need to process and treat," Voch says.
"That silence I experienced during the assault came back sometimes, and I understood it was my defense mechanism coming out in times of distress. I began seeing a psychologist and going to the gym."
Voch said that during a workout she had at the gym in 2016, one instructor offered her to train with a punching bag.
"It sounded good and I decided to take some lessons. When they closed down the company where I worked in marketing, I saw it as an opportunity and signed up for a Muay Thai camp in Thailand."
Voch arrived at the camp, where she trained six to seven hours every day for a month. "I learned Krabi-Krabong (a martial art that uses two swords), jiu-jitsu, and boxing. I returned to Israel because I had a new job waiting, but I realized that I wanted to spend every minute I had on training."
Voch said that people around her didn't believe the training would amount to anything. "They would tell me: 'You won't become Mike Tyson.'" But, she persisted, and eventually quit her job to focus on the sport full time.
"I decided to work as a fitness trainer and do some sparring matches. I won second place in Israel's boxing championship for women. It was only a few years later that I recognized I wanted to teach boxing, because I never wanted to feel helpless again," she says.
"It boosted my mental strenght as well. You can't be daydreaming in the middle of a fight, you have to be in tune with yourself. It helps build fortitude."
Voch opened her own women-only boxing gym, Kimberly's, in 2020. "A boxing gym is usually a mostly-male institute, and entering it could feel intimidating. I opened the gym during COVID and it was difficult.
"My gym is now becoming more popular. I hear stories from women who train here about incidents of physical and sexual violence they went through, and I'm glad they feel safe here. I want to empower women through boxing," she explains.
"I met my partner, who has his own boxing gym, two years ago," Voch adds. "He heard about my previous relationship and he's amazingly considerate about it. Even now, when I'm pregnant, I keep training."
In conclusion, Voch says, "women should realize that there's nothing more important that their personal safety."