Less than a month after the Israel's biggest civilian tragedy at Mount Meron, the ultra-Orthodox community found itself in the midst of another disaster, which once again looks like it could have been avoided had the organizers taken basic safety precautions.
On Sunday evening, northwest of Jerusalem, the small town of Givat Zeev hundreds of people gathered to celebrate the holiday of Shavuot in a mass prayer service at a makeshift synagogue. However, the festivities were short lived since a stand had collapsed inside the packed structure, killing a 12-year-old boy and a 40-year-old man.
After the casualties were evacuated, Police Commissioner Kobi Shabtai was seen standing in the empty venue with a stern look on his face while outside the building, authorities were trying to roll this hot potato from hand to hand, refusing to take any responsibility or blame for the tragic outcome.
Similarly to the events at Mount Meron, where the investigators are still trying to figure out who is responsible for the deadly stampede that occurred on Lag BaOmer, which killed 45 people.
Meanwhile, police decided to leave the investigation of the incident in the hands of the Tel Aviv District Anti-Corruption Unit.
One person documented the sloppy construction of the bleacher at the venue. The section that collapsed was an extension built from wooden beams and tied with iron wire to a bleacher that was already installed in the venue.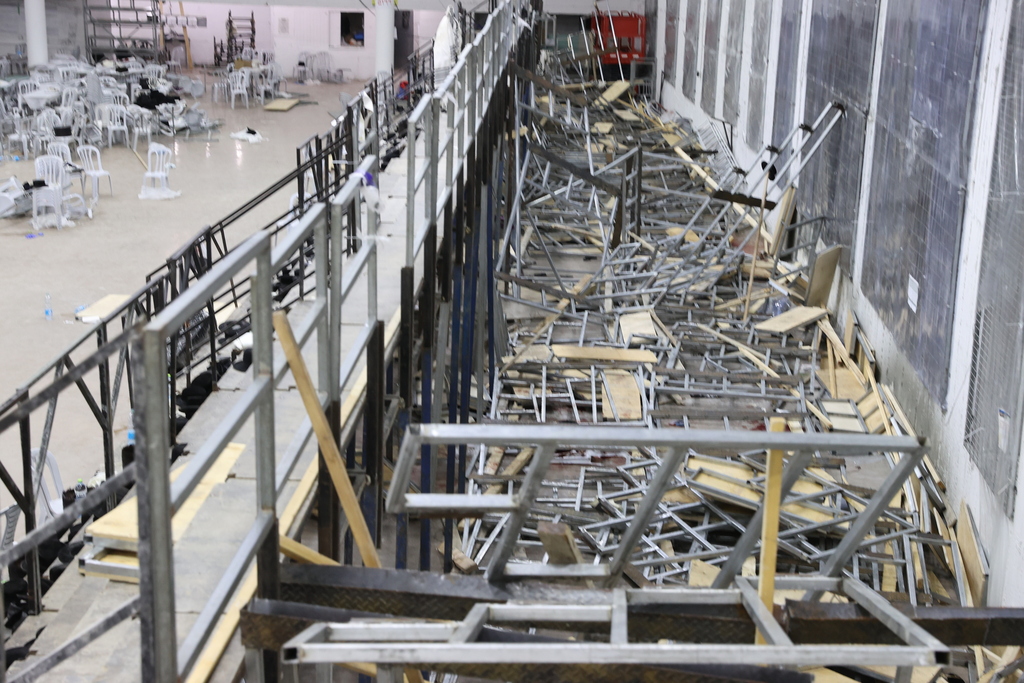 "Nothing is connected or tied together, there are no screws. That's the extension that fell," the man can be heard saying in the footage. Other documentation from the place shows children taking part in the construction of the makeshift bleacher.
Another parishioner who was present at the time of the crash said that he thought that a rocket had hit the synagogue without any siren sounding.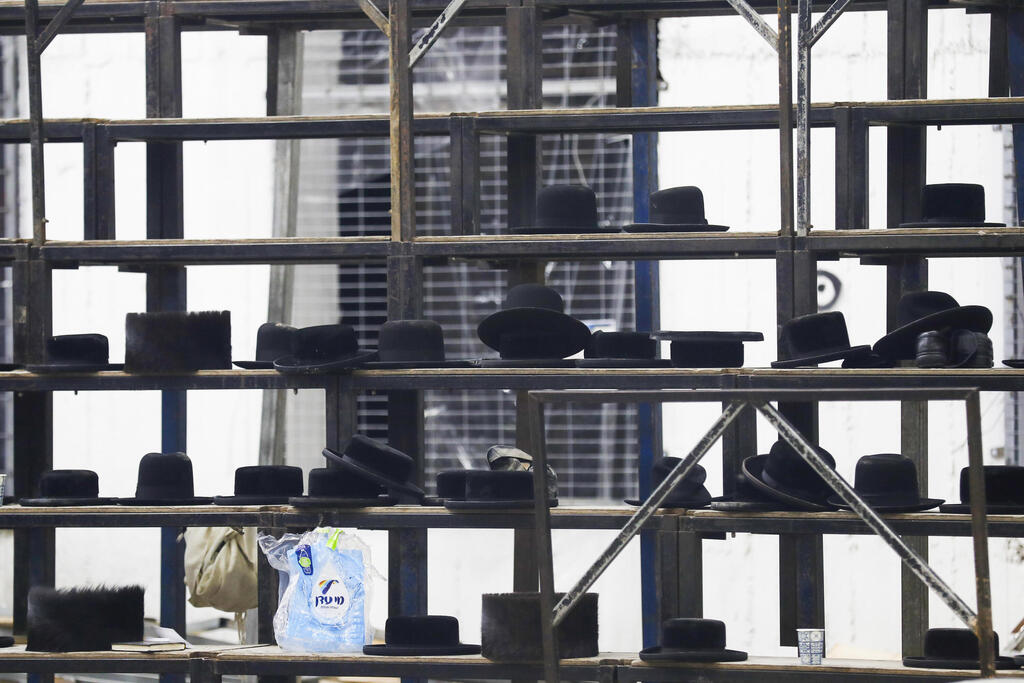 He also drew a comparison between the collapse of the bleacher to Mount Meron. "It seems we haven't learned a thing. It's horrible. One blow lands after the other," he said.
Over 100 parishioners were rushed to Jerusalem's Shaare Zedek Medical Center, seven of them in serious condition, and another 51 casualties were taken to Hadassah Mount Scopus Medical Center, two of them in serious condition and ten in moderate condition — the biggest mass-casualty incident in the hospital's history.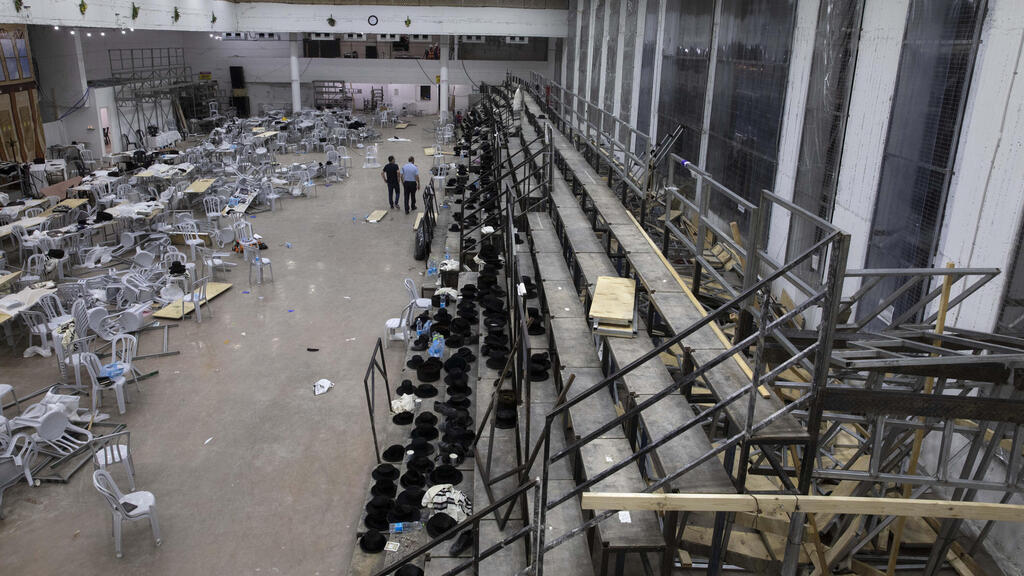 Another 60 casualties were evacuated to Hadassah Ein Kerem Medical Center, six of them in serious condition and another eight in moderate condition. Six others were evacuated by helicopter to Sheba Medical Center in Tel Hashomer and Shamir Medical Center near Tel Aviv.