New testimony by Palestinian minors arrested by the IDF on suspicion of various crimes paint a grim picture of Israeli forces demeaning and acting violently towards suspects, despite their young age.
Between 2017-2019, Israeli security forces in the West Bank and in East Jerusalem arrested 5,000 Palestinian minors between the ages of 12 and 18, following similar detention methods to those used in the arrest of adult suspects.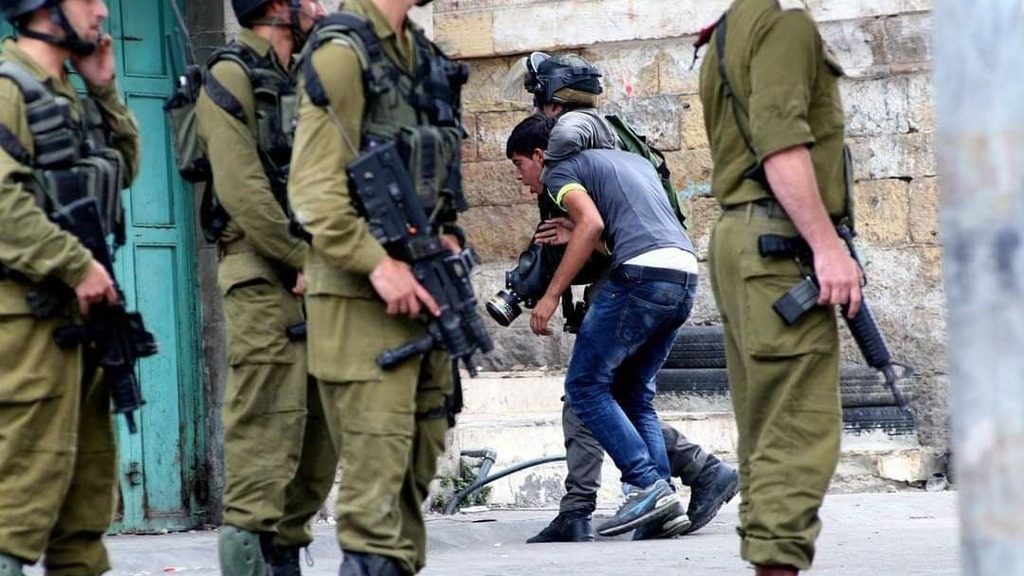 One such case is Issam (not his real name), a 15-year-old Palestinian from the village of Bil'in west of Ramallah, who was arrested six months ago by Israeli security forces.
"It was during the month of Ramadan. I went to the store to buy food around 2:30am. Suddenly an army jeep approached me," Issam says. "My father got out of the jeep and told me that the soldiers had come to our house to look for me."
Issam says he got in the IDF vehicle "and a soldier covered my eyes and handcuffed me. The soldiers started hitting me in the back with the butts of their rifles and cursed at me. They called me 'son of a bitch' and 'brother of a bitch'."
Issam was then taken to an interrogation room, where he was held alone from 4am until 9am.
"I did not sleep at all," he says. "During the interrogation, they showed me pictures from a demonstration in the village and accused me of throwing stones there. The interrogator told me that the pictures would incriminate me in court and that I would go to jail for a long time, but if I confessed the court might decide to release me. I believed him and confessed. My parents were then required to pay NIS 5,000 bail [approx. $1,500] and I was released after three weeks."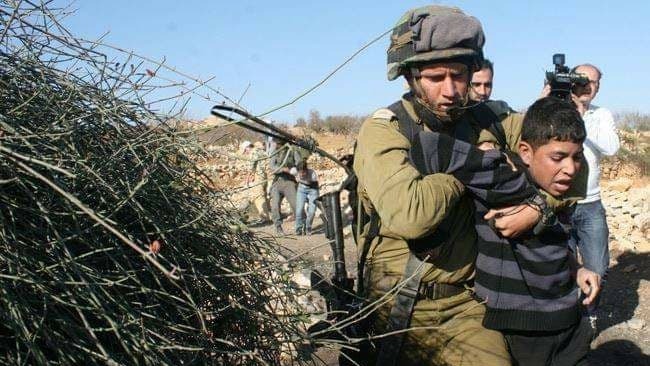 Ahmad (not his real name) from the West Bank village of Izaria near the settlement of Ma'ale Adumim recounts a similar experience.
"My father woke me and told me to get up because there were soldiers in the house. The commander had told my father that they were looking for someone aged 14 to 16," he says.
"They did not give us any documents nor did not say why they wanted to interrogate me. They told my father they would call him from the police station," Ahmed says.
"Later the interrogator showed me pictures of clashes with soldiers and accused me of participating in them. When I denied the accusations he raised his voice, cursed, knocked hard on the table and finally slapped me twice."
According to Ahmed, he was taken in for interrogation again two days later.
"The interrogator did not tell me my rights and did not allow me to speak to a lawyer. He accused me of the same charges and wanted me to give the names of the people in the photo. "
Many of the testimonies present a picture of a uniform arrest method. The boys are taken from their homes in the dead of night by Israeli security forces, alone and without their parents.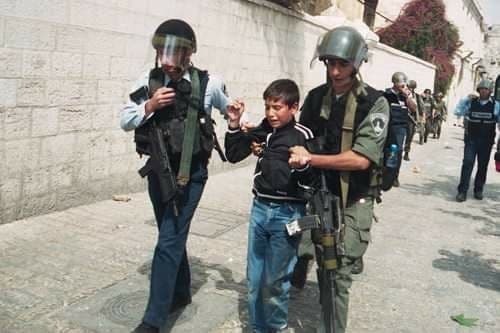 The boys arrive at the interrogation tired and afraid. Many are left without food or drink, and some are not even given the opportunity to use the bathroom.
The law recognizes that experiences such as detention and interrogation during the sensitive time when a minor is forming a personality and identity may impair future development, including mental faculties.
However, unlike Israeli children, Palestinian children in the West Bank are arrested and tried by the military, which is not subject to an order to protect their dignity and development.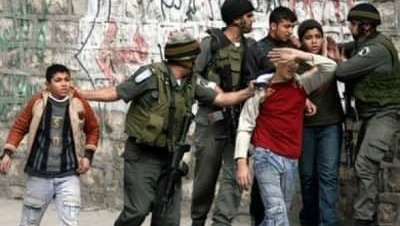 Furthermore, the Israeli government refrains from applying the principles of the
UN Convention on the Rights of the Child
to West Bank territories, and therefore there is no set of rules and legal norms to protect minors there.
The IDF Spokesperson's Unit said in response: "In recent years, many Palestinian minors, sometimes at a very young age, have been involved in terrorist activity and incitement to commit terrorist acts. As a result, many Israeli civilians have been wounded or murdered. In these cases, the security forces have no other choice but to take measures to both protect human life from the acts of these minors and to see justice done.
"It should be emphasized that most arrests in the West Bank, both of adults and minors, are conducted at night for operational reasons and due to the operational complexity of the area."
First published: 08:49, 12.04.20