Aside from saving lives on a daily basis in the clinic, some doctors have tuned to TikTok to share their knowledge and tips on today's most buzzing social media platform.
Frogi, a popular online youth portal, drew our attention to a number of medical practitioners whose content became viral.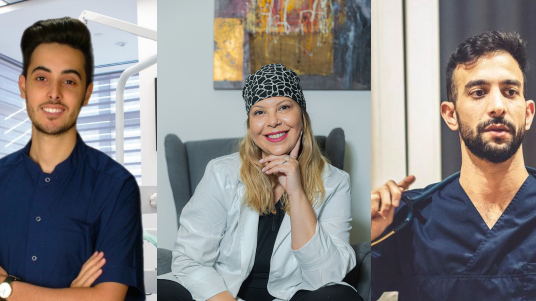 Take Edna Tokarev, for example — a registered nurse, a nursing counselor, and also a pediatric intensive care specialist.
Edna has over 61,000 followers with whom she shares uplifting videos from her workplace. "I got to social media by chance during COVID," she explained.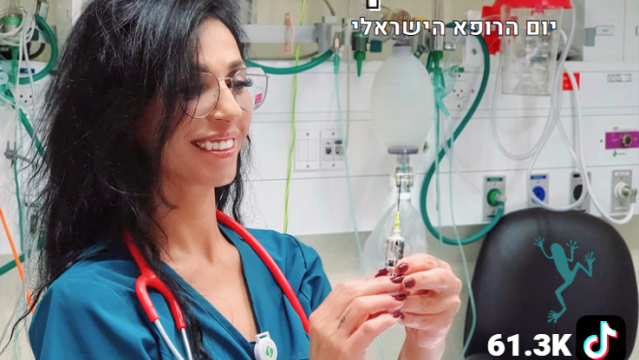 "I stumbled across videos that many medical teams from all over the world posted which made me smile, and I liked the sound in one of the videos. One day I got to work early, I had students that day and I decided to take a video with that same sound in the background, and I just danced to the sound of the music. After a few hours, I saw I had 'K' followers and asked my students what it meant, they said that this meant thousands of views and I got very excited when I realized from the comments that the viewers connect with what I do."
Tokarev said that her goal is to lighten up her day-to-day routine and share it with her followers. "It's psychologically relieving," she said, adding that it helps her cope with the difficult sights she encounters on a regular basis, including death and serious ailments.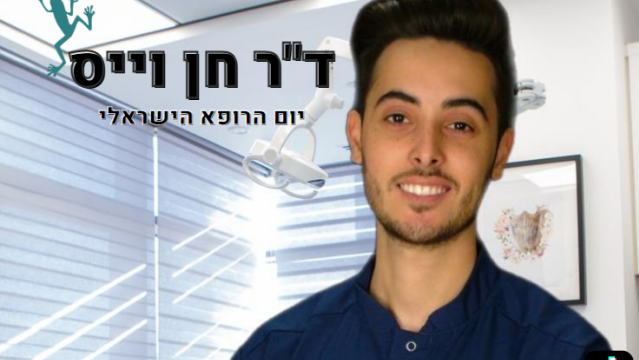 Dr. Chen Weiss takes a more professional approach to the content he shares. With some 30,000 followers, the dentist and TikTok influencer provides tips on teeth whitening, how to choose the right electric toothbrush, and more.
"I thought it would be cool to share knowledge and value regarding dentistry on TikTok because there was no one else who did that when I started," Weiss said.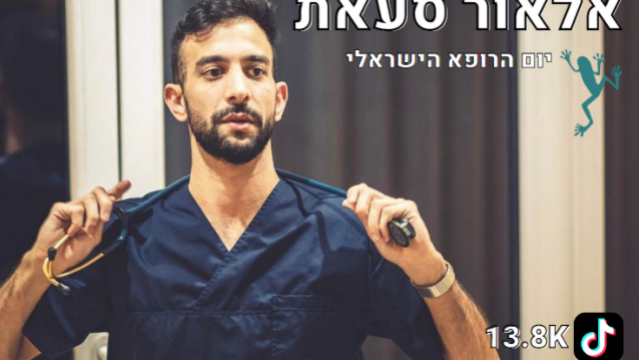 Next up is Elor Saat, a medical student in the Gynecology Department at Kaplan Medical Center.
Saat uses TikTok as a platform to educate his over 13,000 followers on different diseases and medications with a humorous spin. He tries to simplify medical terms into language that anyone can understand, and make his medical advice as accessible as possible.
Yet another viral medical influencer is Dr. Tzachi Shelkovich, a dermatologist who performs aesthetic treatments for wrinkles, discoloration, and scars, and has also invented a protocol for treating hair loss. Dr. Shelkovich that digital presence is a significant advertisement platform in his field.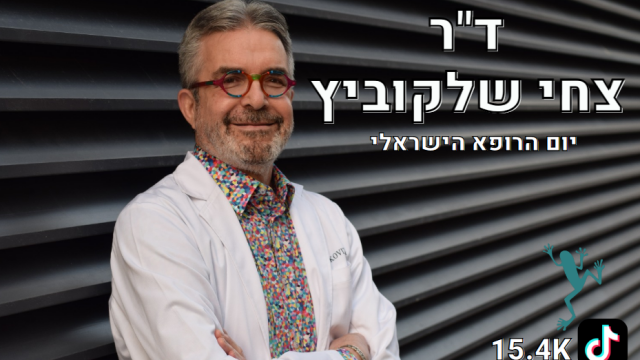 He shares videos on topics such as avoiding hair loss or treating skin dehydration, and the causes of acne. He gets inspiration for his content by reaching out to patients and asking them what information they would benefit from most.