On October 7, as Black Saturday dawned on an unsuspecting nation, Dr. Daniel Trotzky, the deputy director of the Shamir Medical Center, was in Eilat with his children. Their bonding time predominantly involved challenging snorkeling excursions along the coastline. "Early that Saturday, my cell phone started receiving a series of WhatsApp messages from my team at the unit and the hospital," he recalls.
At that point, according to Trotzky, it became evident that an unusual situation was unfolding. However, the extent of the event was still unknown. Regardless, he decided it was best to leave Eilat at the earliest opportunity. Trotzky, 44, married and father of three, specializes in emergency medicine. He holds the position of a medical director and fellow in the Ma'oz program and serves as an administrative reserve for the Ministry of Health.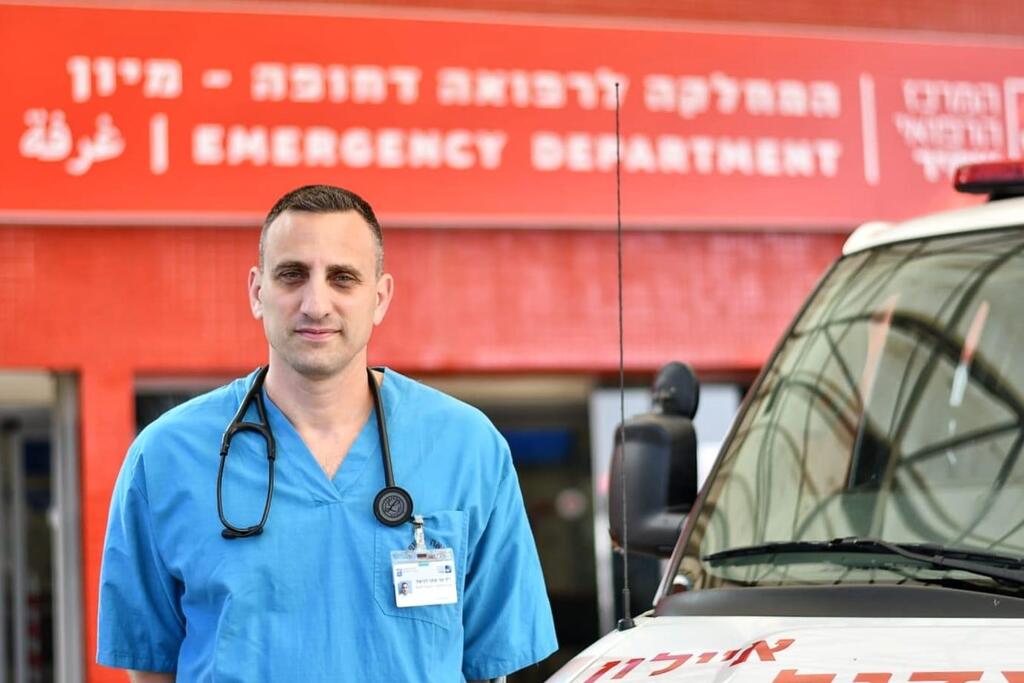 "We began our northward journey when I requested a friend meet me on Route 6 to take the children back home, while I proceeded to the hospital," he recounts. As he journeyed north, he kept receiving updates from the conflict-stricken area, a situation that presented a challenging dilemma.
"Honestly, I was caught in a conflict between two responsibilities - my duty as a medical officer to the special unit where I was a regular soldier and now serve in reserves, and my commitment to the hospital. Besides being the deputy director, I also represent emergency management," he tells Ynet.
"The choice was especially tough as I was acutely aware that both the military and civilian sectors needed me simultaneously," he explains. However, given his obligation to be present at the hospital during a crisis, the predicament resolved itself. "I reached the hospital by 11:30 a.m., by which time it was clear that we were dealing with an incident that involved multiple casualties. Without hesitation, I joined the management team in addressing this situation," he adds.
How does the hospital brace for such an event on a moment's notice?
"We follow a specific emergency protocol that outlines the steps for preparation, which involves mobilizing critical teams - mainly trauma specialists, orthopedists, surgeons, vascular experts, nursing staff, intensive care personnel and lab technicians. It also includes bolstering the emergency medicine department and more. Simultaneously, the hospital's general director, Dr. Osnat Levzion Korach; head of the Emergency Medicine Department, Dr. Gal Fahis;, and I manage the emergency room, shifting patients to the wards or releasing them."
But such a multi-faceted endeavor takes time, and you're receiving new patients every minute. How do you deal with that?
"Each person in charge had a specific area to look after. Some folks were tasked with handing out protective vests to the teams. We split up the area into different zones based on the severity of injuries: minor, moderate, and major. Our lab team brought in coolers loaded with blood supplies and different blood-related products to the trauma rooms. Meanwhile, patients were gathered in the regular patient rooms. We unlocked the emergency storerooms to get more equipment and cleared out all the operating room.,"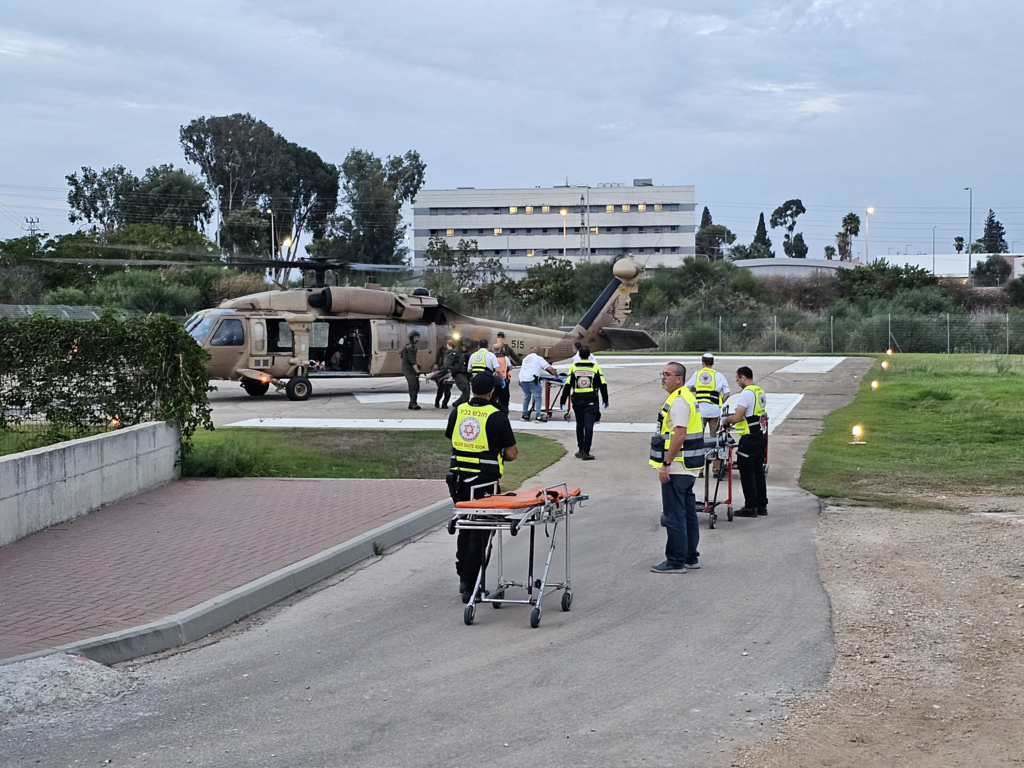 When did the influx of wounded began arriving and how did you manage them?
"In the initial phase, we attended to the injured soldiers brought in by helicopters. Fifteen were transported via the Sikorsky CH-53 Sea Stallion and three came on the Black Hawk. The first evacuees suffered severe and life-threatening injuries. We performed CPR on some, while others were swiftly taken for emergency surgeries. Concurrently, we also received injured patients from Barzilai and Soroka Medical Centers. In the first 24 hours after the war broke out, we provided treatment to 170 casualties, and by the end of the week, we had cared for 280 wounded individuals."
Is there an image seared into your mind from that horrible day?
"After receiving a call about a man who had arrived with dead bodies in a van, I stepped outside the police station. I saw a man in his 50s, leaning against a van, smoking. As I walked towards him, I said, 'I gather they were close to you.' He replied, 'My son was at the Nova party in Re'im. When I heard about the tragedy there, I decided to drive south as quickly as I could to get him.
"Based on our last conversation, I found where he was, so I brought him and his two friends back.' I was confused because his wife was in the passenger seat and I didn't notice any injuries. So, I asked him, 'Where are your son and his two friends?' He pointed to the luggage area. I immediately called a team to gather information and remove the bodies. What remains etched in my memory is the look on the father's face. He was resolved and confident, like someone who believed he had done the right thing."
The Health Ministry is starving hospitals of appropriate funding. How does that come across in real time?
"At our emergency medical department, we have 67 beds. We managed during this unprecedented event due to improvisation, but it's clear that we need to expand significantly, adding more beds and improving standards. Until there's government support for this, we've been raising funds and, in essence, depending on donations. For instance, we've built secure areas where the state only funds a portion of the total construction cost. Therefore, if we don't solicit donations, we simply wouldn't have anything."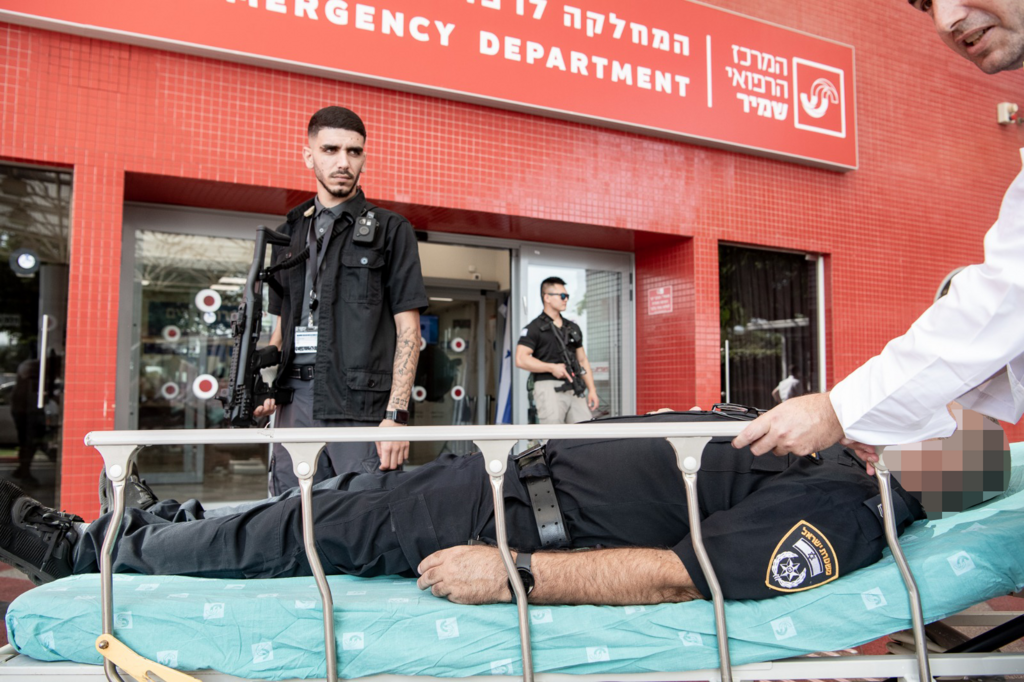 Inside the sheltered underground floor, you allocated specific beds for those with life threatening wounds. How was that choice made and which of the wounded received priority?
"This is a challenging and intricate matter. We faced numerous dilemmas and opposition before making the tough call that those who can't reach the safe room during a warning should be the first ones to go underground. As a result, they are located below ground, while everyone else is above ground. Note, however, that some of the wards and operating rooms are not shielded."
How did you get over the longing for your special operations reserve unit?
"I didn't. That's why in the middle of the first week, when I saw hospital operations running smoothly, I went off to join my unit for four reserve duty days."