Capt. Yitzhaki Keshev, who recently died at the age of 55 due to an illness, saved Doron Dreilich's life at the Battle of the Chinese Farm during the
Yom Kippur War
. Dreilich, who never managed to thank his savior before his death, met with Keshev's daughter, Sharon, some 50 years after the event.
"I searched for him for years, and when I finally found him, I learned he had died. Yitzhaki was a humble and polite man but he was also a hero, a true patriot. I'm alive thanks to him," Doron said. "I think he deserves a citation for his heroic act, which was never officially recognized."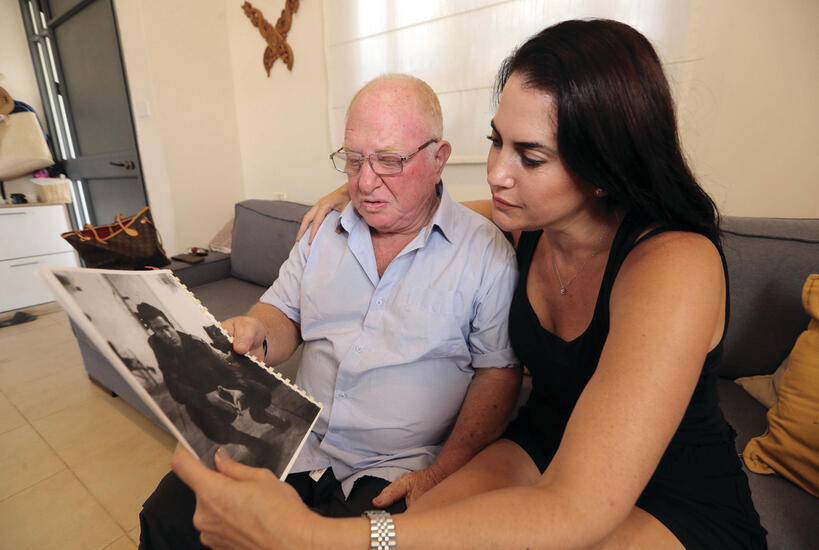 Doron Dreilich, 74, who served as an officer in the IDF's Paratroopers Brigade, first met Yitzhaki Keshev, who was a reservist officer at the time, at the beginning of the Yom Kippur War. Yitzhaki, who was born in the Bergen-Belsen Nazi concentration camp in 1946, was 27 at the time. The second time they met was during the Battle of the Chinese Farm.
"The sun began to rise, and the morning mists dispersed as hundreds of Egyptian soldiers descended from the nearby hills and opened fire on us," Dreilich recounted. "I felt a hard blow against my back and sprawled to the ground. Something pierced my abdomen. When I tried to get up, I saw an Egyptian soldier in front of me firing an RPG and missing our armored vehicles."
"I felt shrapnel tearing through my left hand, breaking several ribs and piercing my lung. I tried to call for help from some soldiers passing by, but instead of words, blood gushed from my mouth. I lay there, seeing the soldiers moving away from me and retreating, thinking I was already dead. I tried to lift my head so they'd see that I was alive," he said.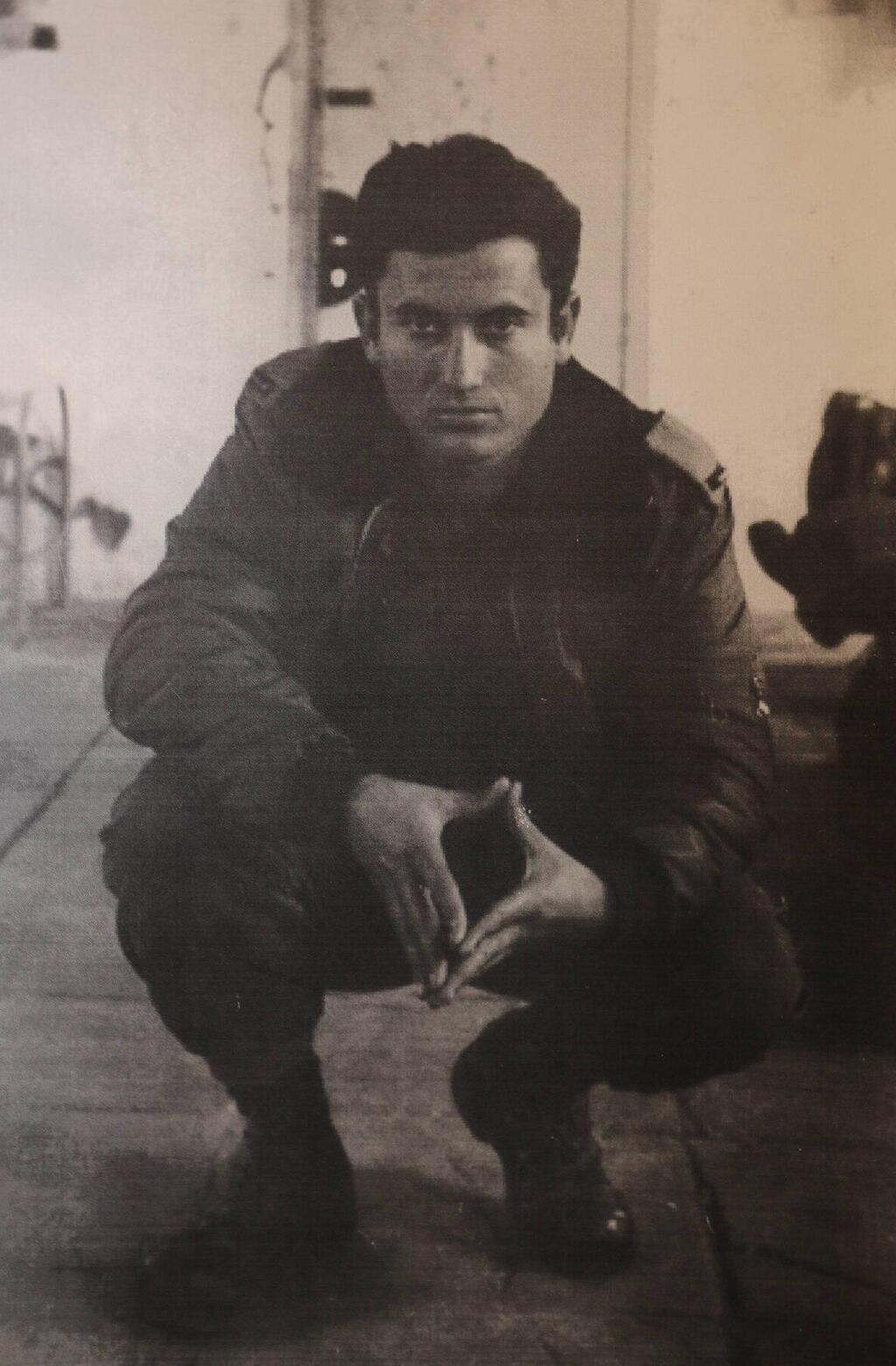 "Sometime later, I saw a hand reaching out to me, and I recognized Yitzhaki. He grabbed my battered hand and, as he was pulling me, he yelled at the soldiers to stop. He dragged me for tens of meters. He realized I was alive and rescued me before the Egyptians reached me. I passed out from the pain and woke up inside an armored vehicle. I lay there and saw Yitzhaki trying to climb into the vehicle. It turned out a bullet had torn through his left hand, passed through his chest, and grazed his right hand.
"At this point, soldiers threw him inside the vehicle with me. We lay inside the only tank left, which belonged to the unit's commander. Yitzhaki was groaning in pain and asking for medical attention. It took some time before someone finally attended to him. The panic was overwhelming. I felt the blood gushing from my back and couldn't speak.
"Finally, I managed to move my leg to get their attention, and receive medical treatment. We reached the military camp quickly, where I could hear the doctor caring for me say I wouldn't survive. As they were putting me into the helicopter, I lost consciousness. A few days later, I woke up in a hospital in Be'er Sheva," Dreilich concluded.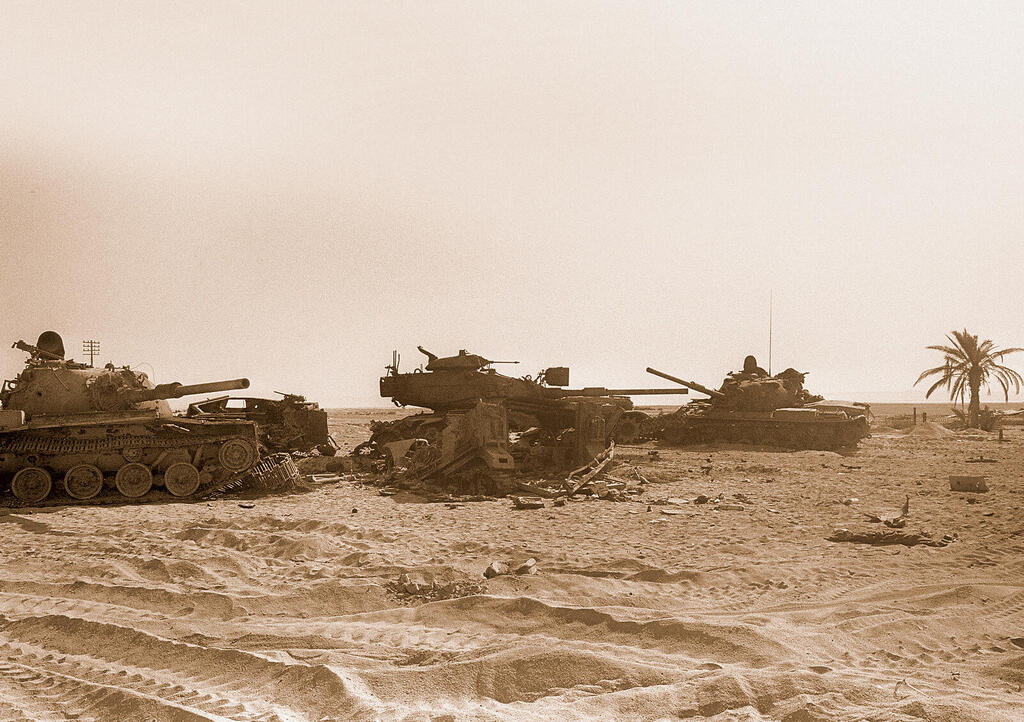 Sharon Keshev, 43, Yitzhaki's daughter and a mother of three, couldn't hide her excitement when she met Dreilich , an agricultural worker from Kibbutz Netiv HaAsara. "My father told us that when morning came, the Israeli soldiers realized they were surrounded by Egyptian soldiers from all directions, and were ordered to retreat," she recalled.
"The few soldiers who remained froze and were in shock. He walked among them and slapped them to get them to snap out of it. When he was making his way out on the armored vehicle, he noticed Doron was wounded. He jumped off, went to pick him up, ran back to the vehicle again, and was hit by a bullet that went through his right arm," she said.