Hagit Rhein, mother of Maj. Benaya Rhein who fell in the Second Lebanon War, was spat on in the face on a street in Tel Aviv.
I recently wrote about women with head coverings being targeted on the street. I had some testimonies, and I regretted every email I received in response. These are still just extremists, I told myself, people living on society's fringes.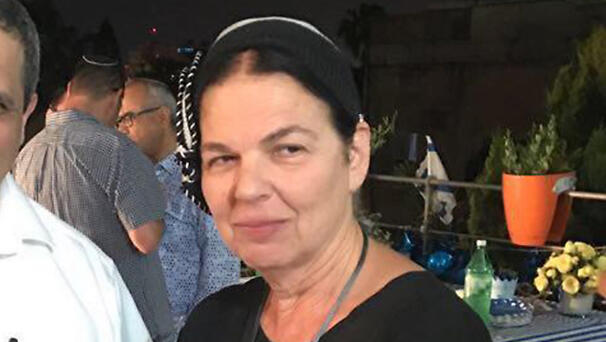 "I'd prefer not to talk about it," Hagit told me at first. "I'm made to be a peacemaker, I want to diffuse the sparks. After all, Uri, [author] David Grossman's son, was also in the tank where Benaya was killed. I have been talking about both of them in my lectures for 17 years already, since the war."
Ultimately, she agreed to recount her story. She came to Tel Aviv for a demonstration carrying an Israeli flag. They sang Hebrew songs, Avigdor Kahalani spoke and then someone came over and asked her if the protest was for or against the judicial overhaul.
Hagit didn't finish her sentence, she just began saying that she came because she's against insubordination, and she was spat on, after which swears were also directed at her.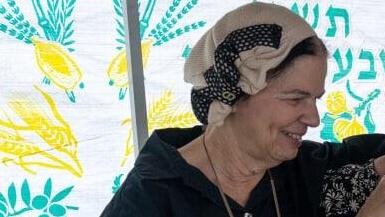 "It happened a few months ago, and I still feel that I haven't recovered from that insult. I can still feel it. I froze on the spot, as if attacked. I was so hurt that I didn't talk about it at first. I left and went back to my car humiliated. The road seemed endless to me. And then I sat down and tried to breathe deeply until I calmed down a bit," she says.
"I remembered how my mother used to tell me that in Poland, she would be spat on while heading to school and have 'dirty Jew' shouted at her in Polish. And here I am in Israel, and a Jew is spitting on a fellow Jew?"
After that, she messaged me on WhatsApp. "I really wish we could keep things calm. I don't hate those who spat on me. I'm hurt, but I don't hate. I know from experience that once you truly know someone - you love them. We all need to be responsible adults, to push this extremism aside."