Shirley Halperin, an Executive Editor at the prestigious Variety Magazine, says she would often dream of writing for the popular publication when she was younger.
"It was my dream job," she tells Ynet, describing her long and illustrious career.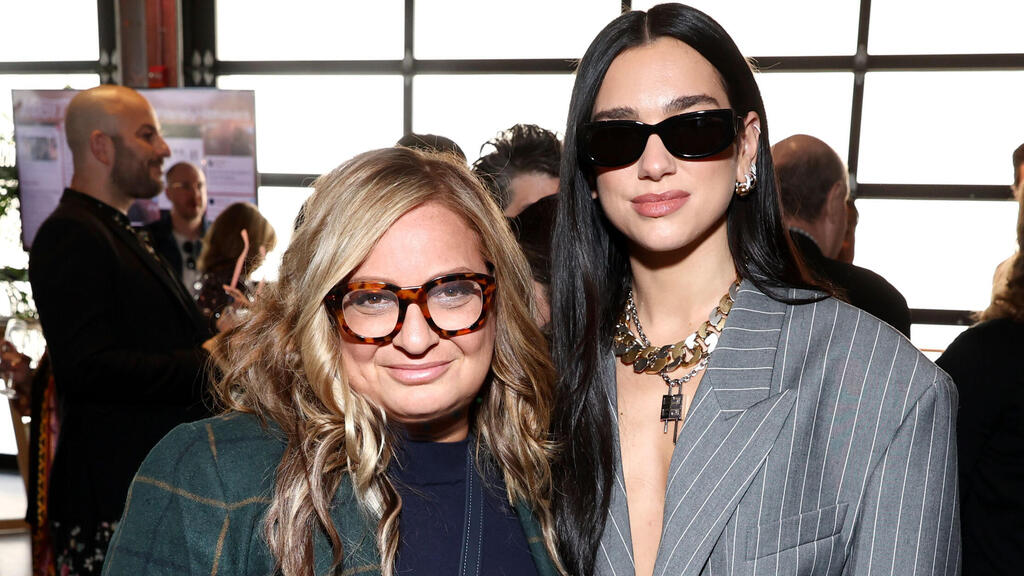 She was born in central Israel's city of Yahud, but after Halperin's father got a Job in the U.S. in the 1980s, the family moved to New Jersey, where she was enrolled into an elementary school.
"I studied with a large group of Vietnamese children, and only began to speak English well in the fifth grade," Halperin says. Her mother, a Holocaust survivor, taught Jewish literature in the U.S. while encouraging the family to speak only Hebrew at home.
In the early 2000s, she traveled with American boy band NSYNC during their U.S. tour following the release of their hit album "No Strings Attached."
"I loved it very much. Justin Timberlake was still dating Brittney Spears at the time, and I learned so much about journalism from touring with the band. We were in stadiums with 70,000 screaming fans. It was something," she says.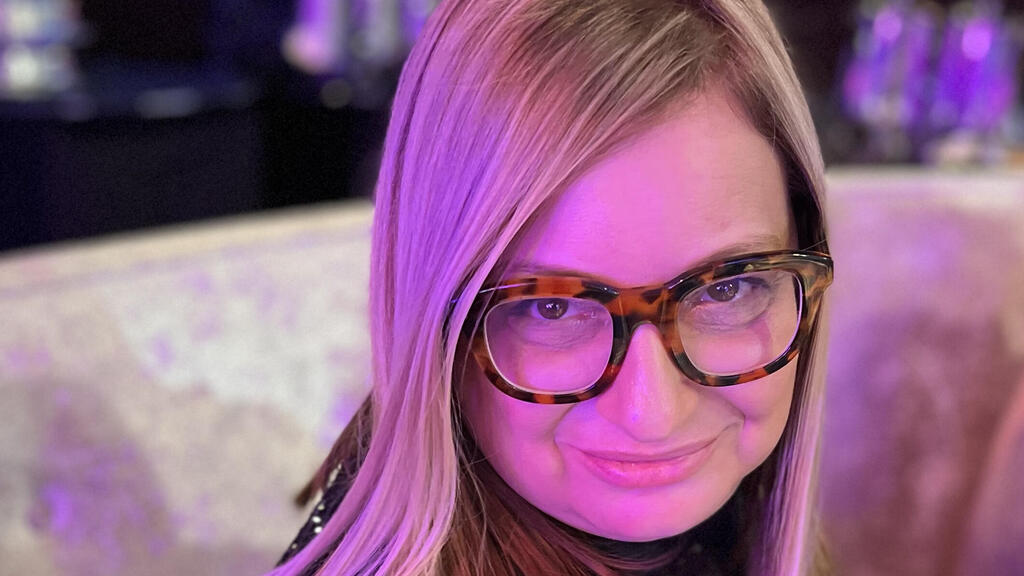 Halperin says her love for music grew during her stays in Israel over summer vacations, where she would go out to parties. "I learned about music from being here in the 1980s. We would listen to Depeche Mode, Duran Duran, the Beatles, and Elvis Presley," she says.
European music wasn't popular in the U.S. at the time, and her knowledge of the different music genres gave her an advantage from an early age. Her teachers noticed her potential and passion for writing, and placed her in an advanced English class.
"My SATs score wasn't high, and I didn't feel like my English was perfect, but I still became a writer, proving that these tests don't determine anything," she says.
Halperin grew up in a religious Jewish community, and says she was always a supporter of Israel. "I learned a lot from my friends about what was going on in Israel and never encountered antisemitism."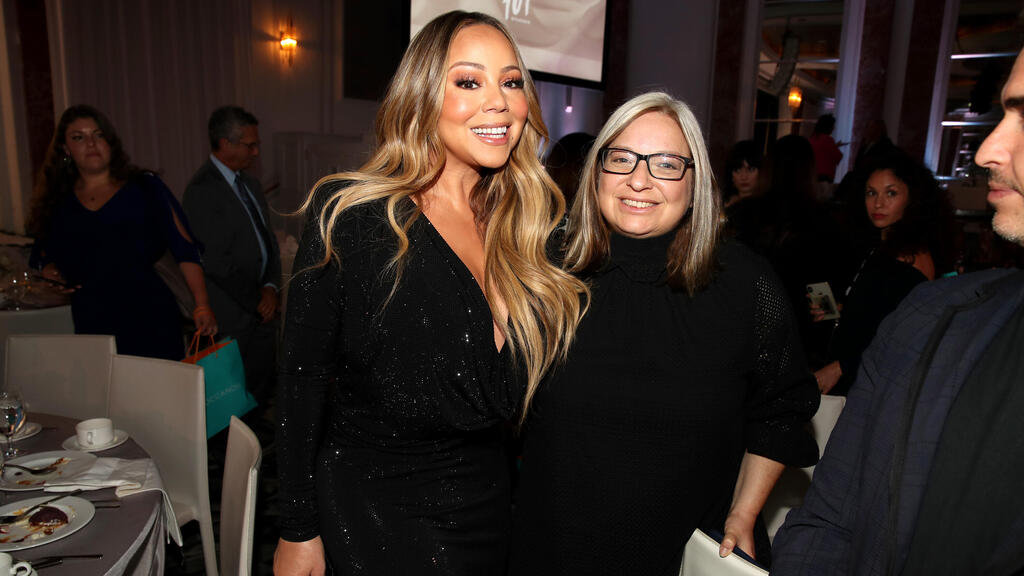 But now she says, some days are more challenging. "We are being only asked about the treatment of Palestinians and 'apartheid' in recent years. When things escalated in Gaza, we sometimes went under the radar. We were a group of Jewish people working in the industry and thinking 'what are we going to do?'"
"I studied Arabic in college as part of my Middle Eastern studies and journalism classes in college, so I wanted to cover these topics for CNN.
"In my college years, I was an exchange student at Haifa University and brought a magazine about marijuana that I enjoyed reading, called "High Times Magazine." I read it from start to finish. When I returned to the U.S., I decided I wanted to give journalism a try."
She joined her school's newspaper and wrote about a Paul Simon concert in Central Park as her first article. "I loved my job at the newspaper and wondered whether I wanted to cover more serious topics or continue covering music."
Halperin made her choice at the a booming and profitable period for the music industry in the 1990s, with the introduction of CDs. "At the time, even a fledgling reporter could experience the music scene in New York, so I said 'fuck it, I'll just establish my own magazine.'"
Halperin's parents supported her, and she founded her own publication. But, she got her first shot at advancing her journalistic career when she interviewed the American rock band Fish for an article.
"Along with the band members, a group of journalists were also present, some smoking dope," she says. Realizing that they worked for High Times, she asked them if she could intern for the paper, and was accepted. "I began as a transcriber and then I did photo editing and was promoted to managing editor. It was a fun job."
Halperin says managing the paper's crew was difficult. "They would never arrive at the office before 12pm, even if there was a meeting at 11am. I didn't know what to do and was only 25, but I learned a lot from that job."
Halperin remembers a photo shoot with rock legend Ozzy Osborne, for the cover of the magazine. "Marijuana wasn't legal in New York then, and we would 'rent' big amounts of weed and only pay for what we would smoke," she says.
"During the photo shoot, I saw Ozzy stealing our marijuana and putting it in his pocket. We were later charged $800 for the amount."
Halperin continued her career in different media outlets, including Entertainment Weekly, LA Times, and Hollywood Reported until 2017, when she landed her the job at Variety and established the magazine's music column.
The up-and-coming journalist excelled at her job and the connections she made through her work opened many doors.
"When the Hollywood Reporter was first launched, I had a big scoop about Jennifer Lopez who was about to join the American Idol judges panel," she says. "I called the magazine's editor and said 'I have a scoop for you, but you'll have to give me a job.'"
"I had people who followed private jets and told me where Jennifer Aniston was, or when Brittney Spears was getting married in Las Vegas. We covered everything," she says. "I was the reporter on anything to do with Jessica Simpson and spoke with her father almost daily."
Halperin has some funny stories to tell, like about the time she interviewed famous rapper Snoop Dogg. "I went to his house because it was interesting to see where he lived and because I liked weed."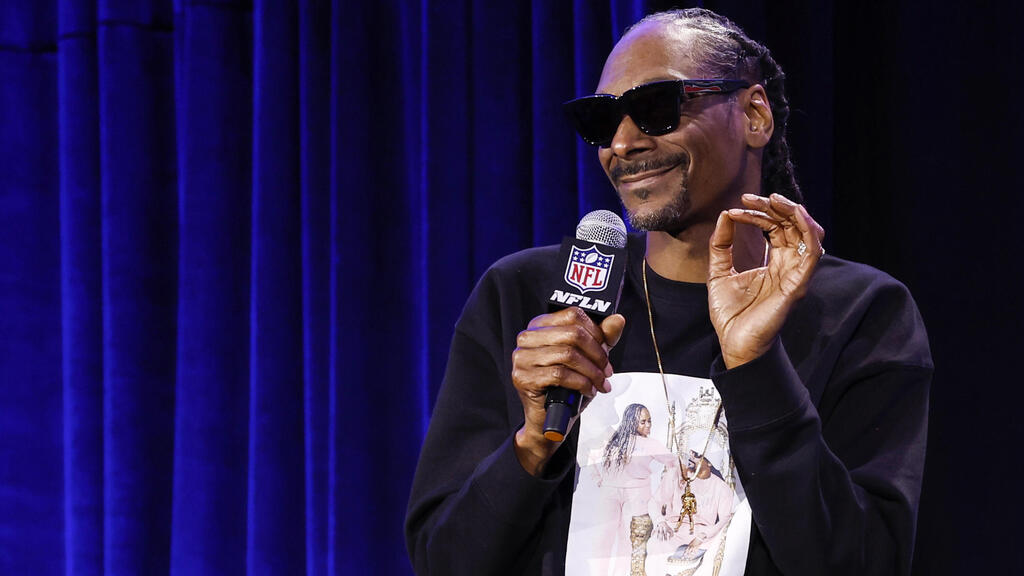 When they two shared a smoke, she says she had a mind-bending experience. "Do you know what it's like to lose your train of thought completely, not being sure about your next question? It was worse than that," she says.
"After that, I laid down rules for when I could smoke weed," she says. "I would not smoke at all if I had to interview people on the red carpet. I needed to be precise and get quotes in a short amount of time."
Halperin has been working in entertainment magazines since 2010, and says that she really enjoys the backstage and business side of the industry. "There are more women working as journalists there today, but not many," she says. She notes, however, that there are advantages to working in a male-dominated industry.
"People didn't take me seriously at first, but later thought 'she knows what she's doing,' especially when I spoke to musicians who could tell I have a true interest in music and not just gossip."
The music industry has changed drastically since Halperin was starting out and she says that while she doesn't upload any videos herself, she is on TikTok all the time.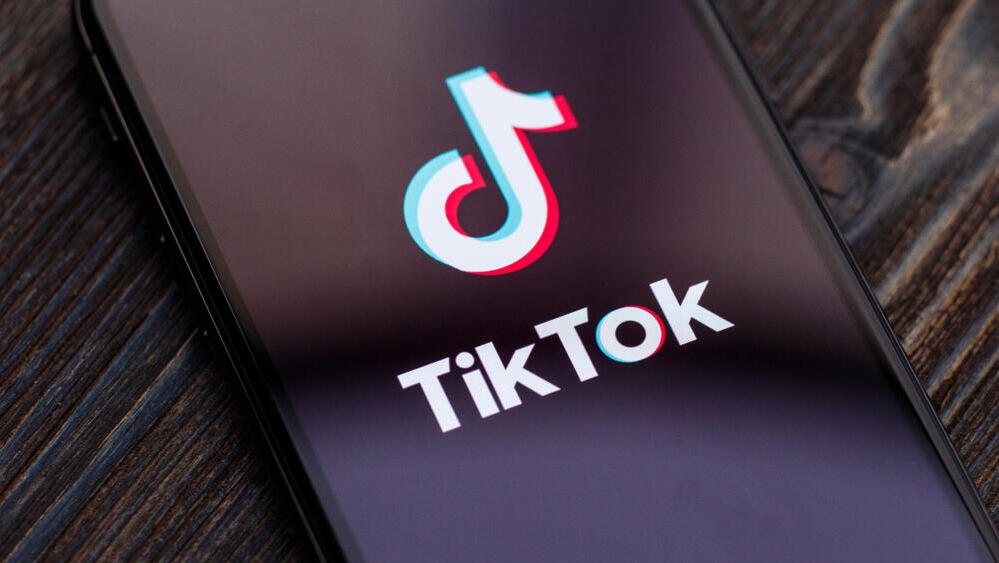 "It's interesting to see how things evolved. Today artists are signed based on very short videos. Before, they had to release three albums before being recognized. Today most artists don't even reach the release of their third album," she says.
Commenting on how viral online songs could become nominated for awards, such as the Grammys, Halperin says it's a surprising phenomenon.
"Artists today don't have time to find their voice. Producers have to gamble with billions of dollars on artists, based only on a short clips and without knowing the rest of the artists' music.
"But, I don't miss the days when white male rock bands ruled the scene. I like the inclusiveness and ingenuity. I love Lil Nas X, I think there's a lot more exciting music than before. I do still think about songwriters and how much they're being paid."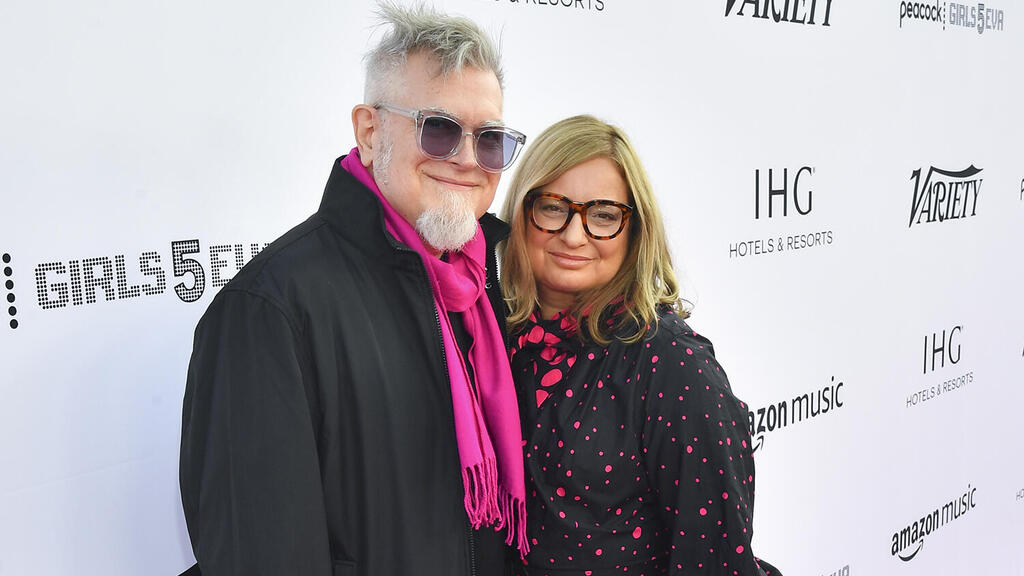 Halperin started at Variety wanting to bring more focus to people working behind the scenes, so that they receive the appreciation they deserve, and to write about musicians who compose music made for movies and television shows.
"This wouldn't be covered some years ago, and composers weren't paid attention to. Today, they are very interesting and covered in the press."
She says she still listens to Israeli music artists, but doesn't think that Hebrew songs would do well abroad. "It's a difficult language. People would have a hard time singing along to Hebrew songs," she explains. "But if the musicians have good English, they should use it in the international market, which is far bigger: Asaf Avidan and Dennis Lloyd succeeded because they sang in English."
Halperin believes Israeli pop stars Noa Kirel and Jonathan Mergui could succeed in the U.S. market under the right circumstances.
"Noa has everything a pop star needs. I also support Mergui and wrote about him. I saw him performing a few times in the U.S., mainly to an Israeli audience. They haven't hit the market yet, but it takes time. They need to spend a lot of time in the U.S. It's a very competitive market," she says.
Halperin says she intends to mark Israel's 75th Independence Day in a special edition for the Variety, hoping to bring to readers' attention to things going on in Israel.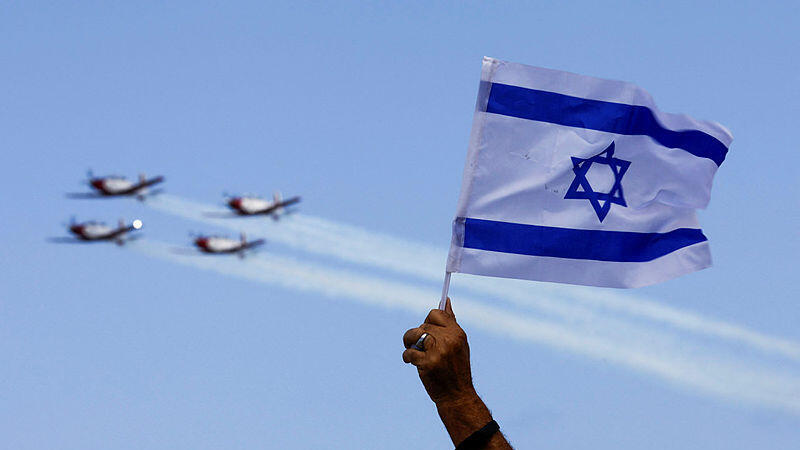 "I want to emphasize Israeli creativity that has also brought new TV show formats to the industry," she says, admitting she is a fan of ultra-Othodox drama Shtisel, which is streaming on Netflix.
She also believes the Abraham Accords opened a new path for international artists to perform in the Middle East. "It's time to acknowledge Israel's contribution to the entertainment industry."
Halperin has already started working on ideas for the next issue of the magazine, including an article about the upcoming Captain America film, starring Israeli actress Shira Haas.
She also plans on writing about Arab musicians and their hesitation to perform in Israel at the cost of becoming pariahs in the Muslim world. Halperin says she will also write about the burning question: Who are the people running the Boycott, Divestment, and Sanctions (BDS) movement.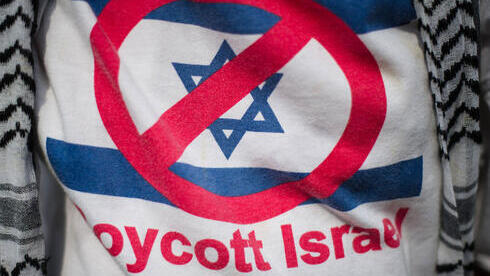 "They are an organization promoting such a strong message, but who is in charge? Who runs it? Why do they concentrate on the music industry? Music should connect cultures, not divide them," she says.
Halperin still has some musical greats that she would like to interview. "I have not yet interviewed Paul McCartney, and I would be glad to, although I am not sure what I would ask him that he hasn't been asked before. I felt the same about David Bowie, who passed away in 2016," she says.
"I was close to these people, and sometimes the fantasy was better than reality," she says. "I interviewed Madonna and it was a great interview. She's the type of person you could ask anything. I also like people who read books, like Coldplay's frontman Chris Martin. It's also great if someone I'm interviewing had visited Israel, like Justin Bieber."