Tair Harif, a 40-year-old mother of six from Jerusalem, is a parents' group instructor traveling to Paris.
"Five years ago, during my sixth pregnancy, my husband and I wanted to take a vacation. As we knew how complicated it would be to find someone to take care of the children for a few days, we decided that I'd go on my own. That's what I did - I went to Paris on my own."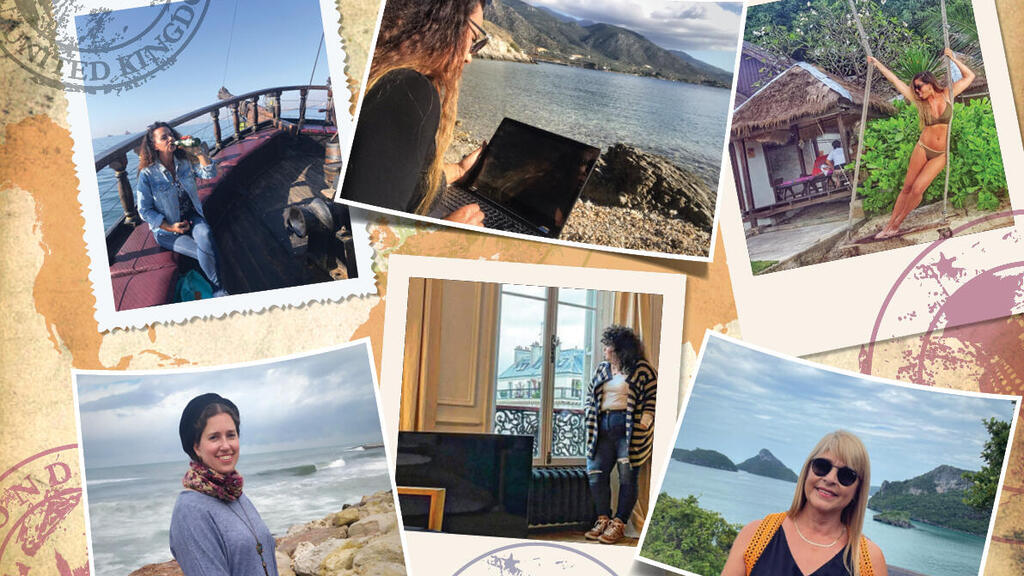 "Two days into my vacation, my husband found an arrangement for the children and joined me for the last two days of the trip. But, the time I spent in Paris before he had arrived was perfect, and I could have carried on being there on my own. I realized how much good it did me. Since then, I've started taking more vacations on my own."
Your decision to go to Paris on your own, before you knew he'd be joining you isn't such an obvious one, is it?
"True. I've had a chaotic two years in all aspects of my life: We moved house; I changed my field of work; I had friendships fall apart. I felt I could no longer be wholly in the relationships in my life. This is where I felt I needed to be whole – on my own."
Didn't you feel that it was too much alone?
"As a mother of six children, I obviously don't have much alone time, so I especially enjoy it. For me, going on vacation on my own has its own, special quality."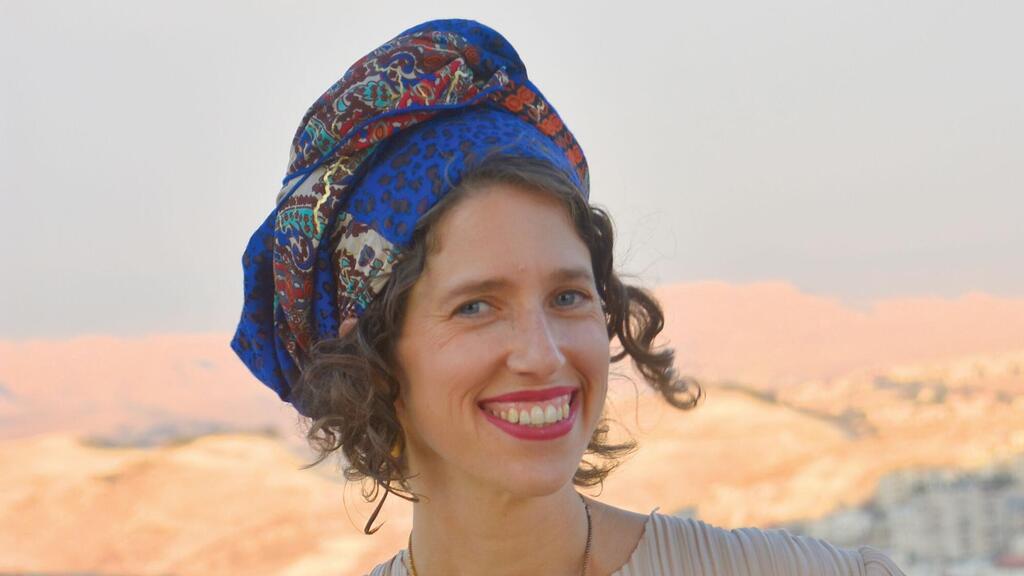 What did you do in Paris?
"I didn't have a plan. I walked around the streets, I took the Metro, I just went with the flow - with myself. I was pregnant. I'd left a clan of five children and a husband at home, and I was just in my own, quiet space – without having to think about anyone else's needs, without having to adapt myself to anyone. I ate when I wanted. I slept when I wanted. I went out exploring when I wanted."
Isn't being alone a bit embarrassing? Like sitting in a restaurant on your own?
"Being on my own isn't embarrassing for me. Not for one moment did I think about what other people might be thinking about me. I was a little afraid of being bored on my own, but I soon discovered that not to be the case at all. It might not be a nice thing to say, but it was great.
"I think a lot of people might try to overcome the 'alone' by using social media. If you share your experiences and you get 'likes' - you feel less alone. I didn't even do that."
"I was never afraid. No woman should stop herself because she's afraid. Being alone is the foundation for creating intimacy with yourself."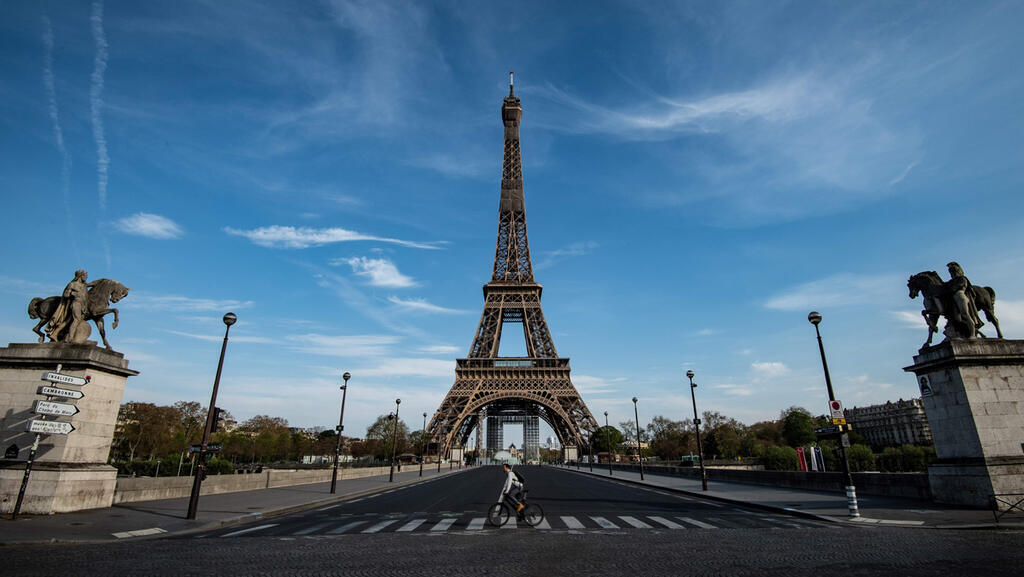 Have you taken vacations on your own in Israel?
"I went to Nahsholim, I stayed in a lovely hotel, where I also wanted to be alone. As a former kibbutznik, I don't want to be in any kind of commune, however nice it may be. I once went to Tel Aviv and slept in a dorm with ten women I didn't know, where I actually did feel alone. I understood how important it is for me to be on my own on a vacation like this."
Tair's tips for traveling alone:
Bring along things to fill your time: a beloved playlist, podcast or a good book. A notebook and pen can also make you feel less alone.
Make a general schedule of things you plan to do, leaving room for free time.
Keep away from your phone as much as you can and be with yourself.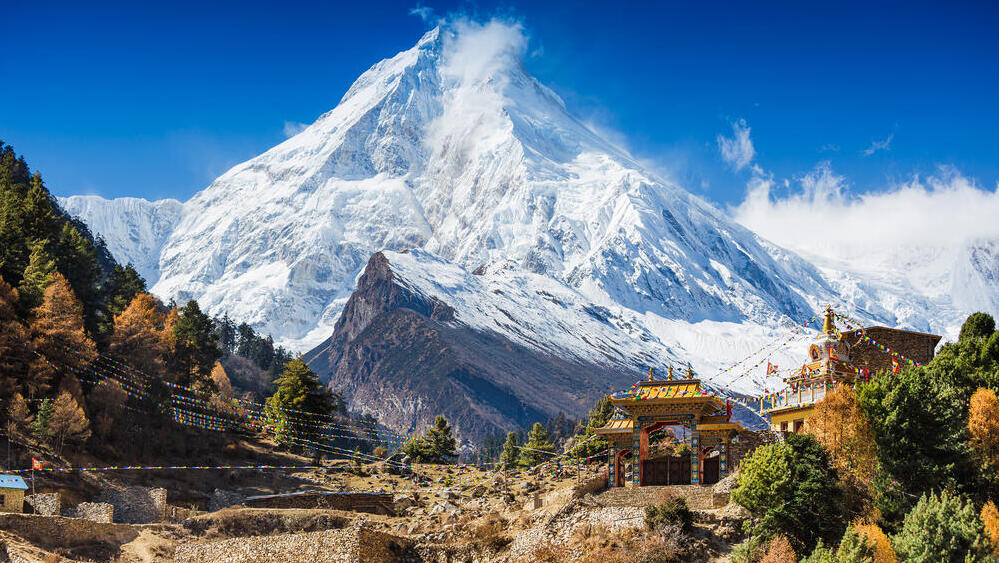 Sara Shmueloff, a 67-year-old retired teacher and mother of four is traveling alone to Nepal and Thailand.
"After getting married at 19, raising four children, marrying and divorcing two husbands, losing two brothers and caring for my aging parents on my own, after a long career in teaching - I felt the urge to be on my own. I felt I needed to get away. It was now or never. I'd been dreaming about it for years.
"I watched the movie 'Eat, Pray, Love' about a woman who goes traveling on her own and it inspired me. I felt that the time alone would give me time reflect on life from a different perspective. To pick up a few tips and ideas, I joined a Facebook group called 'Women traveling alone and sharing.'"
Shmueloff started off in Nepal, volunteering in a local school. From there she continued to Thailand where she spent a month. Volunteering allowed her to be alone, but still within an organizational structure."It was an amazing experience," she tells us,"I could bring all my experience and knowledge to that school."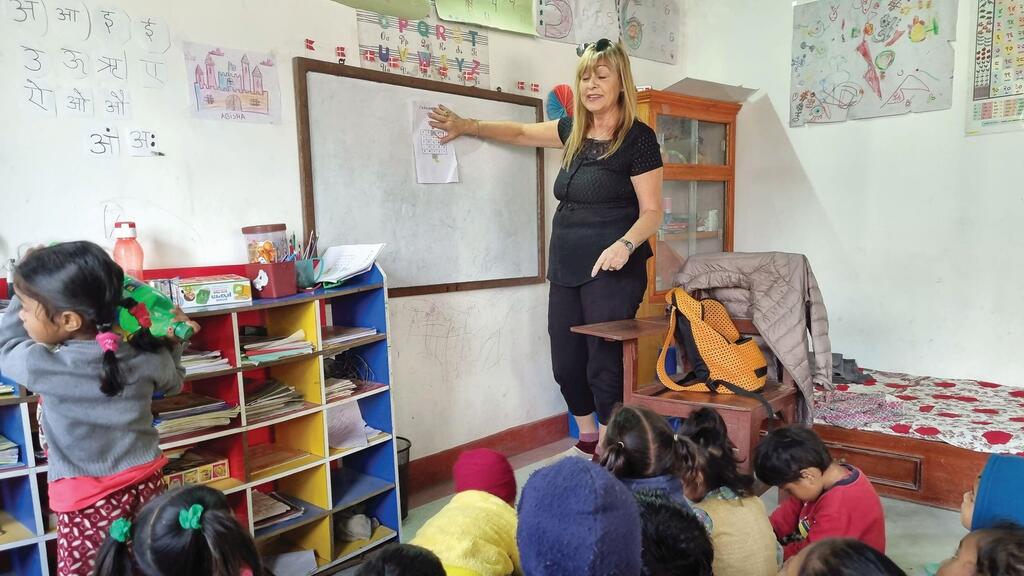 Did you feel you connected to people there?
"Yes. I'm sociable and I connect easily to people. I travelled a little with some of the other volunteers, who were mostly very young. One day, I took a guide to take me to see sunrise at Mt. Everest."
Then you carried on to Thailand.
"Yes, from there to Ko Samui, which was a real vacation for me – no structure at all."
Do you think you'll do it again?
"Definitely. Traveling alone is different. The guide told me that Buddha's eyes are half closed because he's always looking inwards. That spoke to me. We need be at peace with ourselves. Only then can we be at peace with our surroundings.
"I started looking inwards during the pandemic. I had to be with people all the time. I couldn't be alone for a moment. I understood that I enjoyed being on my own, when I do exactly what I want. I believe I will go traveling again - for shorter trips, to closer destinations. I also like being with people and love being with my friends and my four children."
What did your children think of your trip?
"They were loved the idea. They understood that it was my 'post-army' trip."
Sara's tips for traveling alone:
Go traveling knowing that no one has made you do it.
Each day, plan the next day - even if it's just lying on the beach or watching Netflix.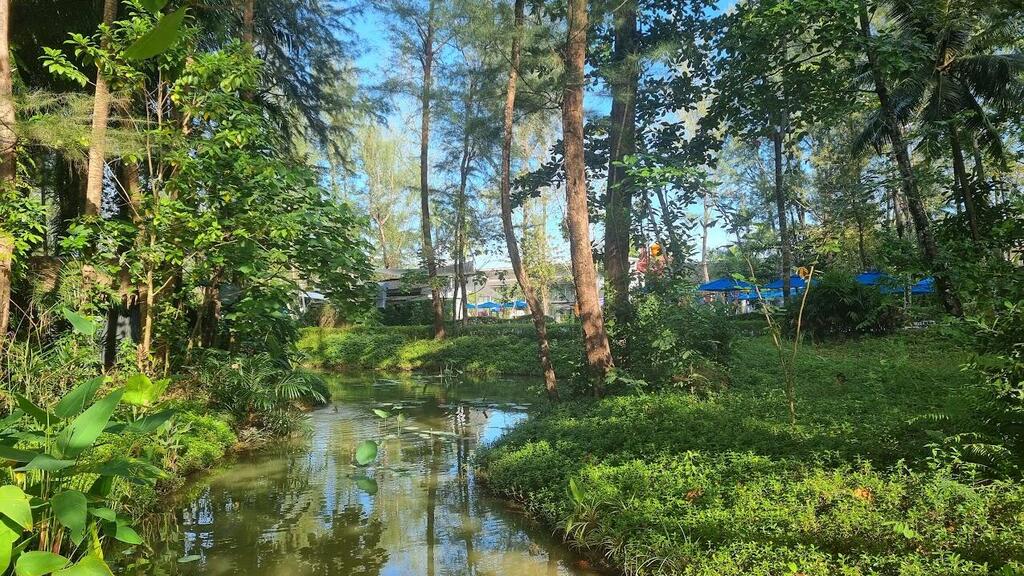 Meital Vaknin, a 35-year-old designer, and family business manager has traveled to many locations around the world.
"I was 27 when I took first my first overseas trip on my own. I went to the United States. I've since been to Thailand, Turkey, Spain, Holland, Greece, Cyprus and France. On first dates, I'll always say that I need a lot of space and that I travel overseas on my own."
Even when you're in a relationship, you prefer traveling alone?
"Completely. I once flew with a boyfriend to Amsterdam. I very quickly said to him 'Let's go around separately.' I love my freedom. I'm a free spirit and I don't like being restricted. Generally, I'm nice and sociable, but when I'm on vacation I want to do what I want to do, without adapting myself to anyone else.
"If you have to make compromises to make other people's dreams to come true, that's okay in daily life. When I'm overseas, however, I want to focus on what I want to do rather than keep to someone else's schedule. I need my space. Maybe that's why I'm still single."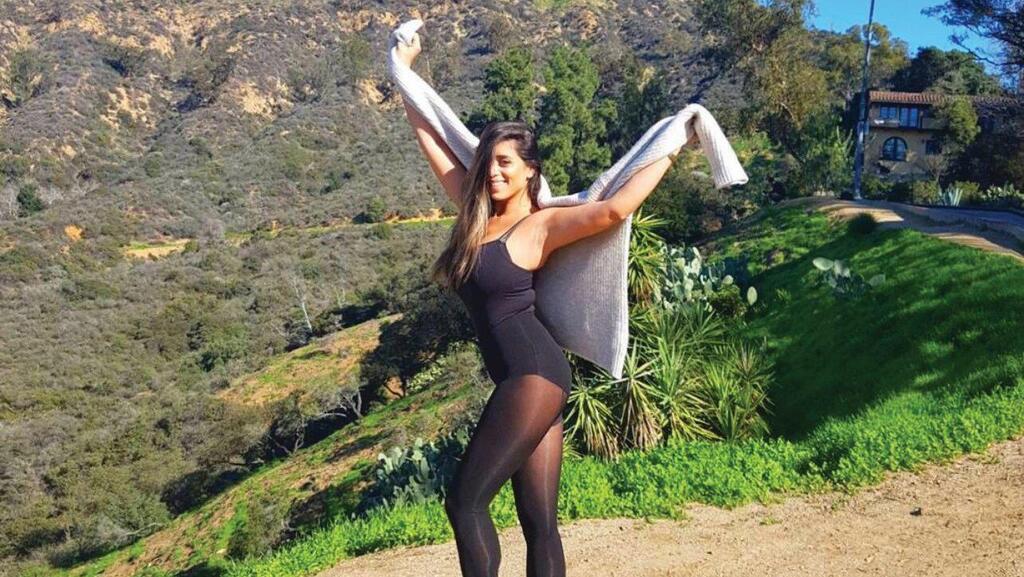 "My parents were concerned at first. My father's a worrier, but they got used to it. The reactions I get from my surroundings is that it's weird. People look at me like I'm nuts. I can't see why. I make four or five overseas shopping trips a year, and I enjoy myself just fine."
Along with enjoying yourself, are there difficult moments? Maybe times you are afraid?
"There are, but you get over it. The first time I went to Thailand on my own, I got sick. I took myself to the hospital with a temperature of 41°C (105.8°F) and yes, I wanted my mother to be there to hold my hand, but I made it through. I had good insurance.
"I recovered and carried on. I'm really not afraid. When I was in New York, I walked around on my own at night. I can take care of myself. If I suspect anything, I'll take a picture of the taxi driver's number and send it my parents."
Have you always been so independent?
"It's funny - I really haven't. As a teenager, I would never sit on my own in a café. I'd take the food in a take-away bag and eat it at home or in the car. But I've changed. I don't care anymore. I'll sit and eat on my own. I'm not embarrassed at all. I've opened up. I've changed."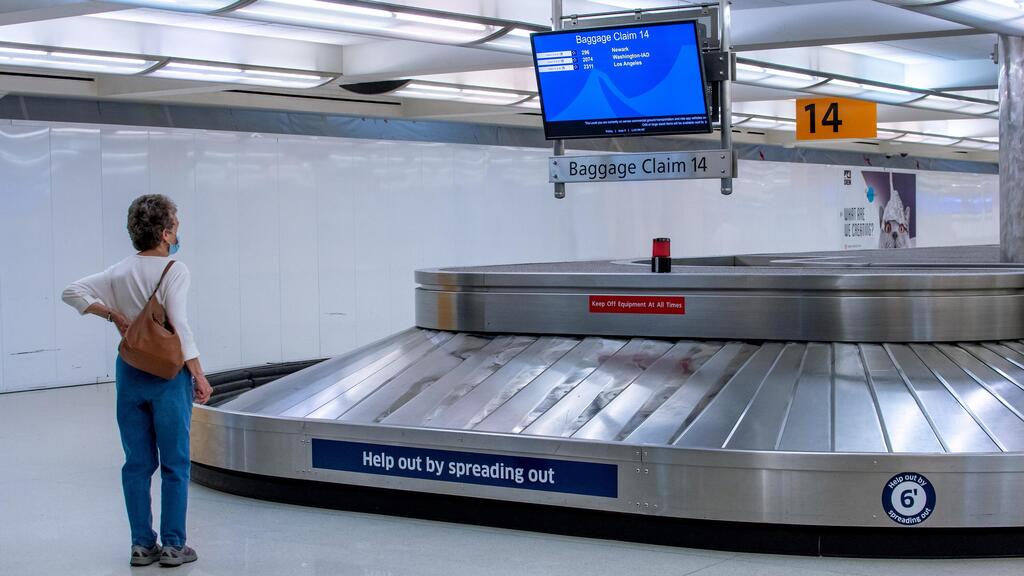 Meital's tips for traveling alone:
Get good insurance that covers any damage immediately.
Wear a comfortable, concealed pouch under your shirt that can hold your phone and your passport.
Send your location to someone close as frequently as possible.
Never accept a drink from a stranger. Always drink from a bottle that has been opened in front of you and hold onto your own glass.
Don't go back to hotels with strangers. No matter how exciting this handsome stranger might be, you never know what he has planned.
Book a hotel room for one night only. Take it from there.
Never commit to anything – that's the fun of traveling.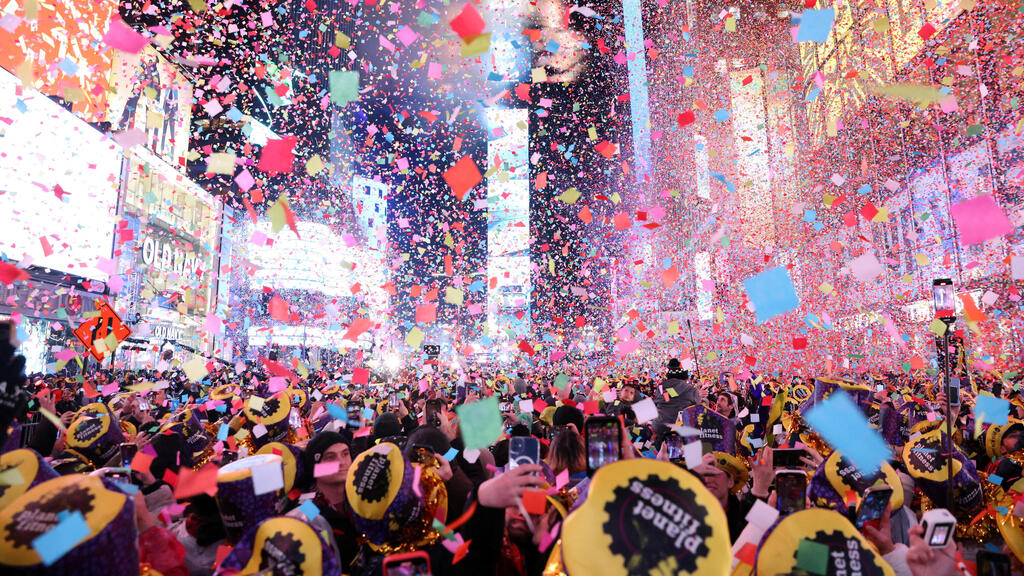 Ofira Azulay Kadosh, a 54-year-old mother, life coach and real-estate broker from Shoham is traveling to Greece.
"When I was 45, as we were moving home and our new home wasn't ready, we had to go and live with my mother-in-law. It was supposed to be for two months, but it went on for a year. In that time, I didn't have my own home.
"I wasn't working. I felt disconnected. That was when I went to Amsterdam with some girlfriends. One night, I went out to a bar and found myself writing. The next trip – to Greece – I took on my own. I took myself off for a month to write about my first ever experience of being on my own. This is how my (self-published) book 'Make the Right Choice' about mid-life was borne."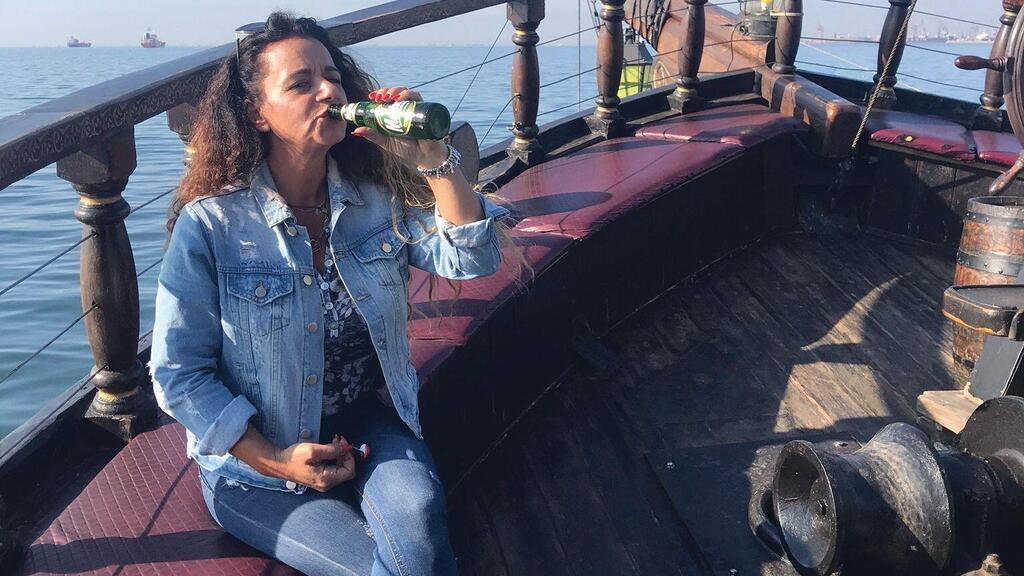 Why did you want to be alone?
"Firstly, I'd never been alone and I wanted to try it. Secondly, I wanted to face my fears. Even when I'd go away with my husband or with friends, I'd always get away for a few hours on my own to do things I wanted to do. When I'm with my husband for example, he gets tired after half an hour. When I'm with girlfriends, I'm less into shopping and I want to see the city's neighborhoods."
What did you do in Greece?
"I rented an apartment and a car in Volos on the Pelion peninsula and I went stargazing. I also took my laptop and wrote a book. It wasn't easy. I cried a lot. I had anxiety attacks. There were a few times that I just wanted to leave. At home, they told me 'You're not coming back. Deal with it.'"
"I missed my family. My body collapsed. In that month, I was sick three times. I couldn't get out of bed and the landlady had to bring me soup. I saw it as a cleansing process. A lot of it was about fear. I drove to Mt Olympus.
"As I started the ascent, the road gradually got narrower and the bends sharper. It was mid-November. There wasn't another car in sight. Mid-way, I decided to turn back. I only just managed to make a U-turn, one inch at a time. The whole experience was paralyzing. I felt helpless."
How did you deal with it?
"I mostly wrote. I had a lot of video calls with my family. I did what I felt my body and soul were asking of me. I'd talk to myself and sometimes to my husband Yossi, as if he was right next to me."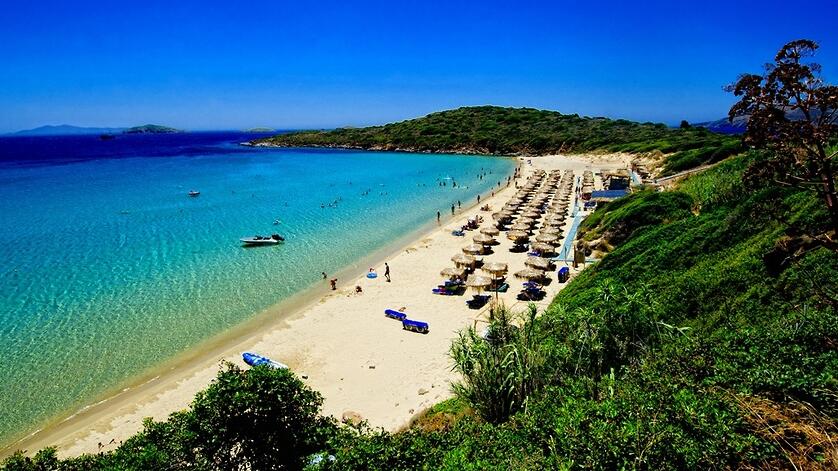 How did you feel afterwards? Did you feel empowered?
"I still haven't processed the experience. I sometimes re-experience some of the things, but from a safer place. I went back there a year later with Yossi to show him where I'd been and to experience them with him."
"Definitely. Now I'll be able to enjoy the total freedom."
Ofira's tips for traveling alone:
Go with your gut feeling.
Traveling, there's always lot of temptations around you – both Israelis and non-Israelis who'll invite to join them. These can be distractions. If you're traveling alone, I don't think it's worth interrupting the 'alone', but rather try enjoying your own company.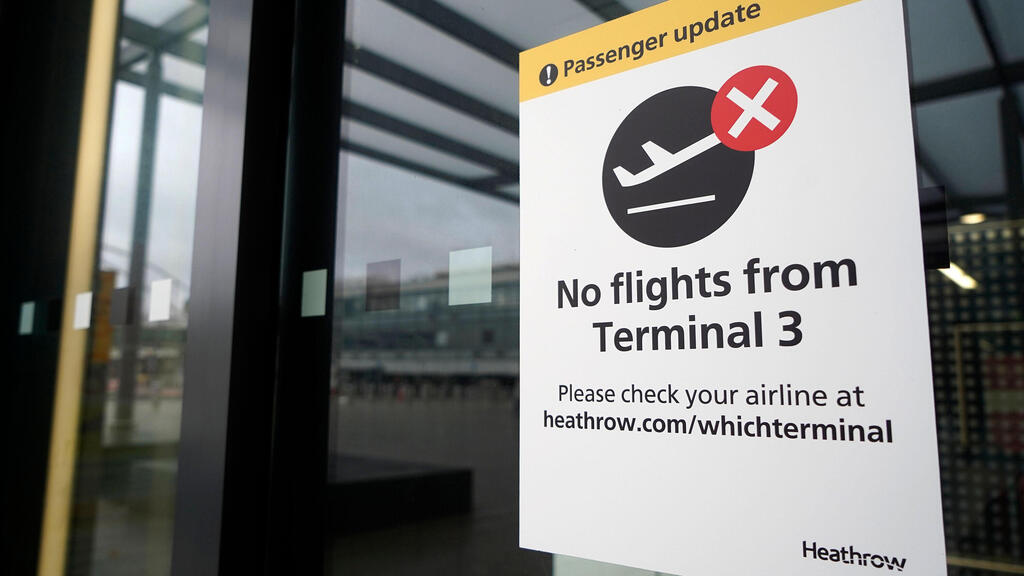 Lilach Brit, a 29-year-old actress and theater workshop instructor is traveling to London.
"Even when I was a little girl in the caravan park in Bat Yam, I remember going out on my own in the afternoons. I'd walk around and find friends on the way – so I wasn't afraid of traveling on my own."
"My first trip alone was seven years ago. It was to Mitzpe Ramon. With my dog I went to stay in a villa with an amazing desert view. I enjoyed myself so much that I decided to make it a tradition. Since then, I've been going somewhere on my once a year. I've stayed on a yacht in Eilat and at a seaside apartment in Nahariya."
What do you like about a vacation on your own?
"Apart from enjoying being on my own, I think it's important to be your own best friend for a moment. When you're on your own for a few days, you hear yourself think – away from life's noises, where you always have to be 'on it' all the time."
How did your Israel getaways turn into overseas trips?
"After an acting for camera class, I needed to process a lesson we'd just finished, so I went for a walk in Nahalat Binyamin Street in Tel Aviv. There was an old man with a microphone singing about the streets of London. I felt this was a sign from the Universe and that was it.
"I took a trip to London which turned out to be the closest I've ever been to myself. When you travel on your own, there's something that draws you closer to yourself. You consult with yourself. You calm yourself down when you're afraid, and you're proud of yourself when you overcome challenges."
What challenges did you overcome?
"I have an anxiety attack on every trip. I've learned to cope with them. I do a breathing exercise and try being in the present rather than in the past. I remind myself of the good things – that I'm on vacation and there's a beautiful view in front of me. I'm on my own and I've nowhere to run to, so this is my chance to develop self-empowerment and comping mechanisms. The attacks really do get less severe each time."
Is it easier for you to meet people when you're on your own?
"I've always been sociable and I connect to people very quickly. When you're on your own, you're more approachable. It obviously also depends on your mood. In London, for example, I went out in the evening for drinks and I met a group of Londoners and we had an amazing night together. We talked about life."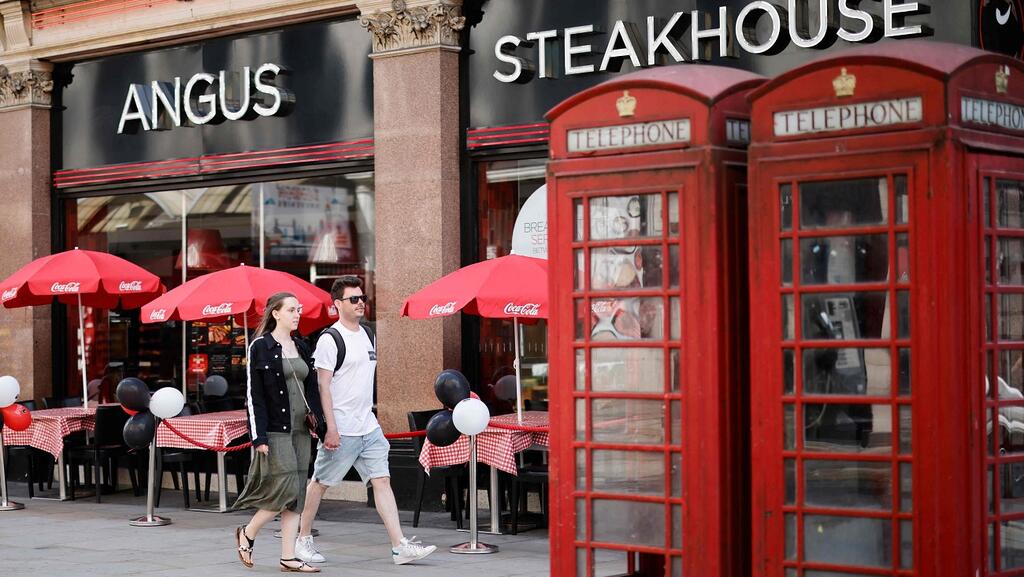 "If I hadn't been on my own, maybe that wouldn't have happened. I really fell in love with London. I think if I'd have been with another person, it would have ruined that romance. When you're on your own, you're not focused on your partner and what you're going to see and do. You're completely focused on your relationship with the place."
Lilach's tips for traveling alone:
Have a good friend in Israel on hand in case you need to a warm and friendly voice at the end of the phone, in moments you're feeling cold and alienated.
Have a skeleton plan, but leave room for spontaneity.
Set time aside for lunch at a Pizza Hut, chilling out in your room doing nothing, just recharging.
Stop every now and then to breath, look at your new surroundings.
Do whatever makes brings you joy. Play music while you're getting organized in the morning, eat with your hands, get lost in a museum, go out for a drink at a bar at the end of every day, go with the flow and join a group that invited you to come along, smoke a cigarette, see a show, lie on the grass in the park, dance alone in your room, take a long bath – whatever makes you happy, just do it.
You never know, you might find things that you've done on vacation that you'll end up doing every day... it'll make your every day that little bit more pleasant.