As the IDF intensifies its strikes on Gaza, targeting commanders and officials of Hamas, many of its top leaders enjoy relative safety and luxury far from the conflict. On October 7, when hostilities erupted, Ismail Haniyeh, Hamas's political chief, was in his residence in Qatar. His predecessor, Khaled Mashal, along with other former Gaza-based leaders, also resides there, transitioning from life in the besieged territory to more opulent surroundings in the Gulf state.
The United States previously supported Qatar's decision to host Hamas leaders, believing their presence would maintain open communication channels. However, this stance might be shifting. U.S. Secretary of State Antony Blinken recently cautioned Qatar against maintaining its "business as usual" approach with Hamas. Meanwhile, National Security Advisor Tzachi Hanegbi raised eyebrows by praising Qatar for its role in negotiation efforts regarding the release of hostages.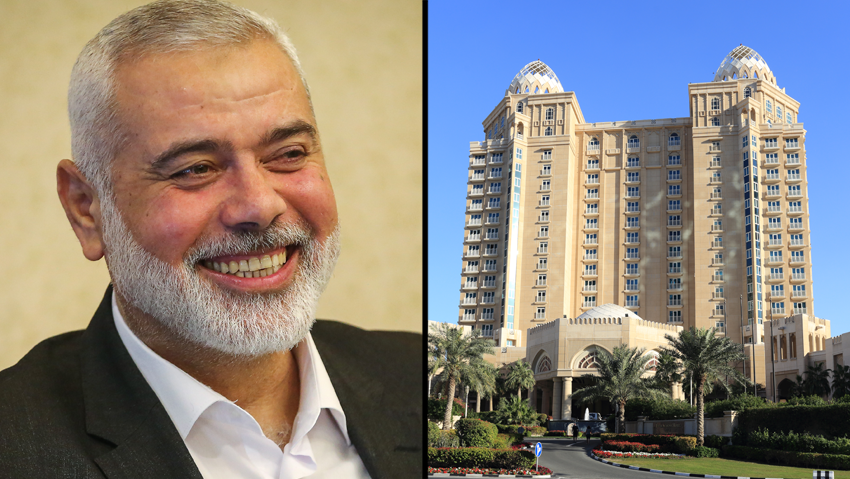 Haniyeh left his luxurious residence in the al-Shati refugee camp in Gaza over two years ago, relocating to a more comfortable life in Doha. While his wife and children joined him, his brother stayed in Gaza, experiencing the destruction of his home due to Israeli strikes and the loss of family members. Meanwhile, Mashal has lived in Qatar since 2012, after Hamas shifted its offices from Syria due to the onset of the civil war there.
The Al-Arab newspaper reported that Israel aims to prevent Hamas leaders from operating out of Doha, especially given their frequent appearances on Al Jazeera, Qatar's state-run channel and the most-watched in the Arab world. However, Qatari officials assert that hosting a Hamas office in their country aids in "peace-building efforts."
Since the onset of the war, Hamas officials in Qatar have met with diplomats and envoys from various countries, including Russia and Iran. Last week, Iran's Foreign Minister Hossein Amir Abdullahian publicly met with them.
A Qatari official told the French news agency AFP that the establishment of a Hamas "political office" in 2012 was coordinated with the U.S. However, the current U.S. administration seems less receptive to Hamas's presence in Qatar, where the U.S. maintains its largest naval base in the region. Notably, Washington supported Qatar during a 4-year naval blockade by its Gulf neighbors, including Saudi Arabia.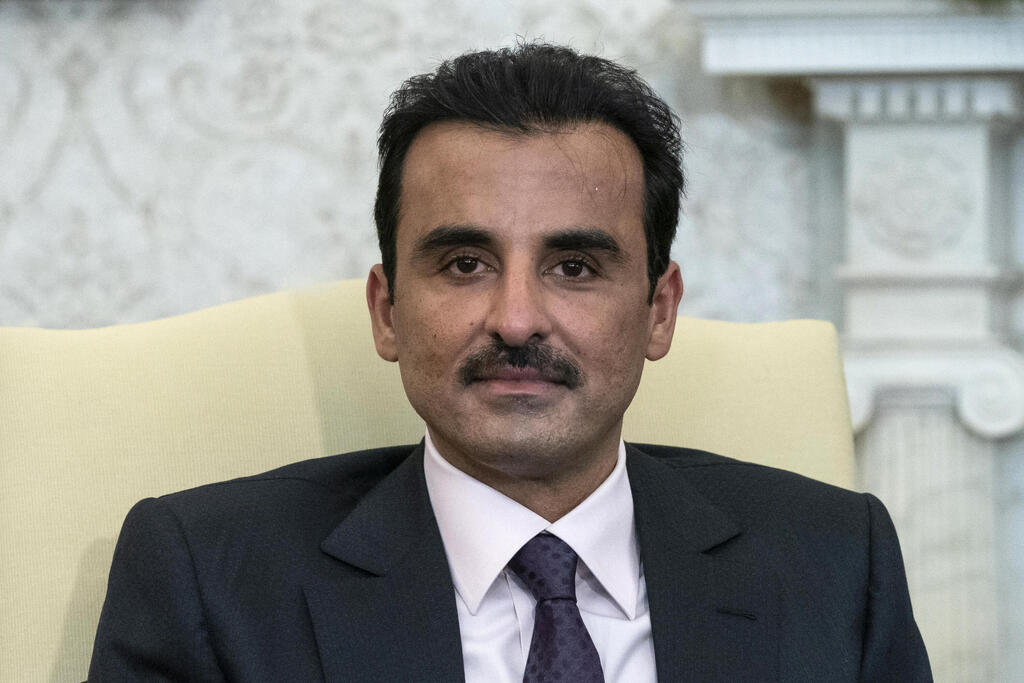 The UK-based Asharq Al-Awsat quoted an observer of the Gulf who said there must be a clear separation between Hamas and the decision-makers in Qatar but warned expelling Haniyeh and others would result in the West losing what he described as supervision and control over their actions.
Although Israel publicly expressed gratitude for Qatar's efforts in negotiating a hostage release, former prime minister Naftali Bennett said that was a mistake. "The Israeli government is making a grave moral and practical error," he said. "Qatar actively funds, aids and strengthens the Hamas terrorist organization and while Israel's objective is to eradicate Hamas, Qatar seeks to protect and preserve it. How can we effectively combat our enemy while complimenting its primary sponsor?" he said.
In Turkey, President Recep Tayyip Erdogan has
characterized Hamas as a liberation movement
and has allowed its senior members to reside in its cities. On October 7, as the massacre was underway, Ismail Haniyeh was in Turkey. Erdogan denied reports he was considering expelling Hamas officials. "While Ankara vehemently opposes civilian casualties under any circumstance, its relations with Hamas remain unchanged," he said in interviews.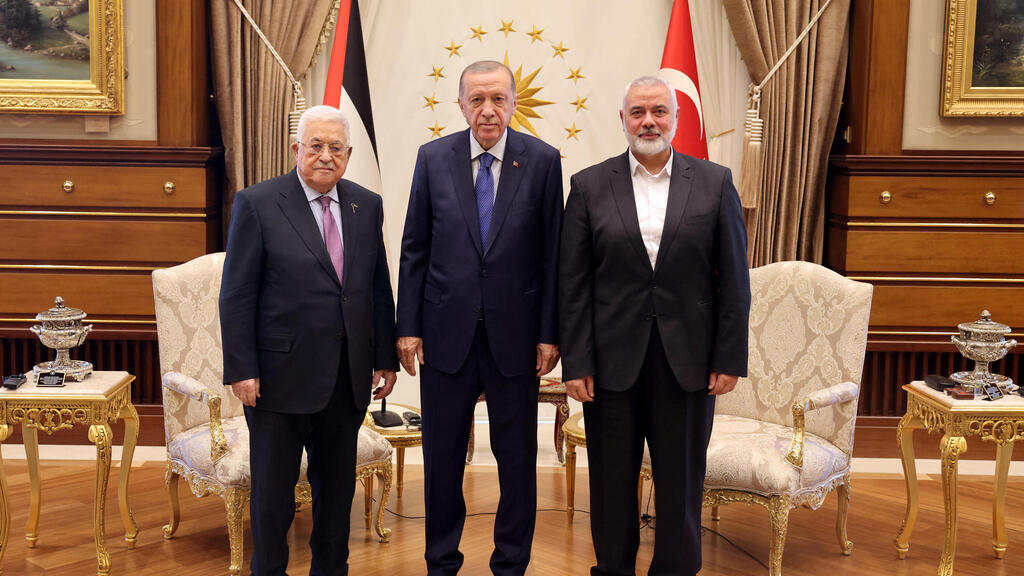 Erdogan addressed the situation in Israel by asserting, "Hamas is not a terrorist organization; it is a liberation movement engaged in defending its land". He announced he was scrapping plans to visit Israel, explaining, "Our concern lies not with the State of Israel itself, but with its policies regarding the Palestinians. Israel has taken advantage of Turkey's goodwill. Consequently, I have decided to cancel my planned visit."
The Turkish president emphasized "the need for Israel to halt the 'terrorist settlement' activities in Ramallah and other areas, cease attacks in Gaza and put an end to assaults on Israeli territory. He called for an immediate prisoner exchange and emphasized the importance of keeping the Rafah crossing open for humanitarian aid"
In response, the Israeli Foreign Ministry expressed "strong condemnation for the Turkish president's support of Hamas. The Ministry affirmed that the president's defense of the terrorist organization and his provocative statements would not alter the undeniable reality witnessed by the world: Hamas equals ISIS".
Additionally, Lebanon is home to key Hamas figures, such as Saleh al-Aaruri, the deputy head of the terror group's politburo, renowned as the organization's strategist. Recently, al-Aaruri convened with Hezbollah Secretary-General Hassan Nasrallah and Islamic Jihad leader Ziad al-Nakhala in Beirut. Osama Hamdan, Hamas' representative in Lebanon, is also based there.