"It was 7am when I let the female fighters know: The terrorists you took out four hours ago were the ones responsible for the attacks on innocent civilians in the West Bank settlement of Almog, south of Jericho. They couldn't believe it," says Lt. A. from the Bekaa Levia Battalion (translated from Hebrew as 'Lions of the Valley').
"That's how you respond to those who question the worthiness of mixed-gender combat units," she says.
On Monday morning, with eyes half-shut after grueling night activity at the Aqabat-Jabr refugee camp, southwest of Jericho in the Jordan Valley, with adrenaline traces still present in their veins, 30 soldiers - male and female - received the news of their successful raid to take out wanted terrorists.
It was their first actual run-in with terrorists, and they were the ones who managed to successfully complete the mission even though the operation that included special forces from elite Duvdevan and Magellan units.
On the bodies of the five slain terrorists, as well as the other two who were seriously wounded, they found vests packed with grenades, loaded ammunition clips, assault rifles and handguns. Those findings left no doubt as to what these terrorists were planning.
Lieutenant A. did not go to sleep along with her subordinates, following one of the most successful operations since the first IDF mixed-gender battalion was formed 23 years ago. She needed to make sure they received not only physical but also mental support. The Magellan unit was the one who helped with post-operation support, when usually it's the other way around.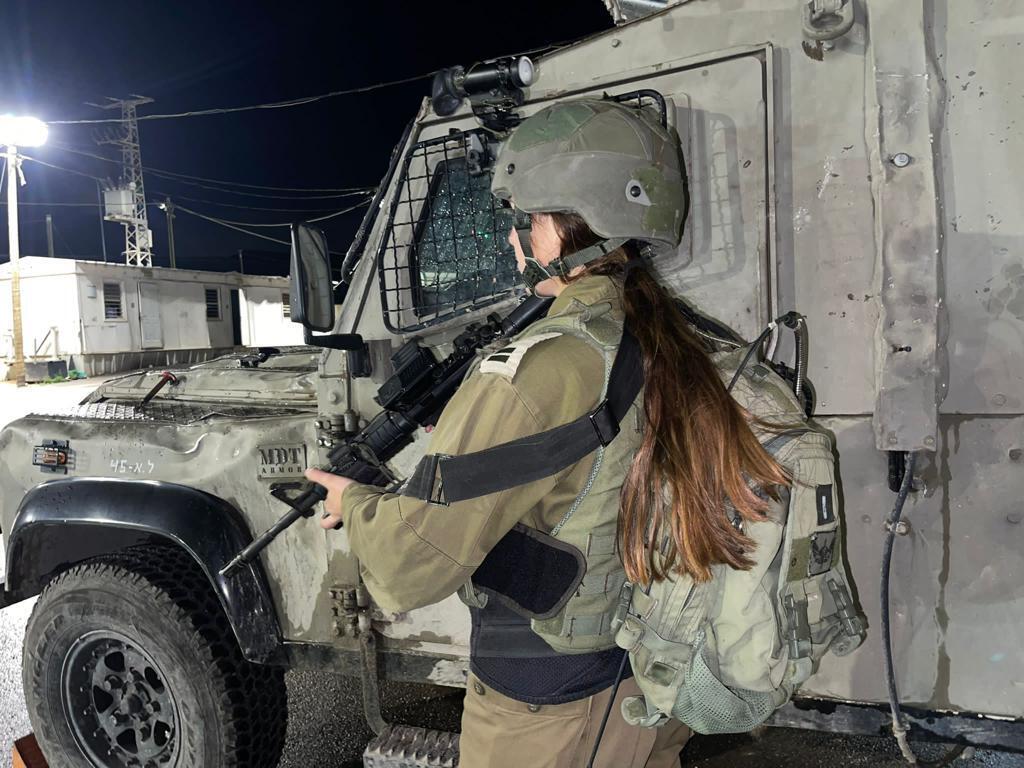 "We have proven to the naysayers that mixed-gender units get things done, even when it's complex," she says.
The members of the battalion arrived at the villa where terrorists were holed up, even though they weren't certain these were the people they were looking for.
The troops first examined the nearby storage facility, and upon entering were immediately fired on. That's when their operational prowess came to the fore. They surrounded the structure, maintained operational parameters and procedures and effectively dispatched the terrorists.
"We felt like we accomplished something meaningful," she says. "We were acknowledged by Duvdevan and Magellan. Personally, I never felt the need to prove anything simply because I'm a woman. Our female warriors do not lower the bar, and the IDF would be wise to utilize them."
Sergeant L., also from the battalion, spoke to Ynet Radio about the operation. "Our squad leader took two rounds in her bulletproof vest, but was able to recuperate and immediately joined in, firing at the terrorists.
"We responded well under extreme pressure. I don't want to think about what would have happened if we hadn't.
"When it comes to these sort of operations, I will trust the man beside me, and they will trust me. Gender makes no difference."