Emily Weintraub made Aliyah from Brooklyn, NY one year ago with the intention of serving her country and immersing herself in Israeli society. To fulfill this mission, she began volunteering at the Shaare Zedek Medical Center in Jerusalem through Sherut Leumi (National service in Israel) and is now bound to receive a presidential award of excellence.
Her fondness for Israel started when she came to study at an American Jewish seminary in Israel, after which she decided she wanted to come back and serve her country, in which she hopes to live long-term.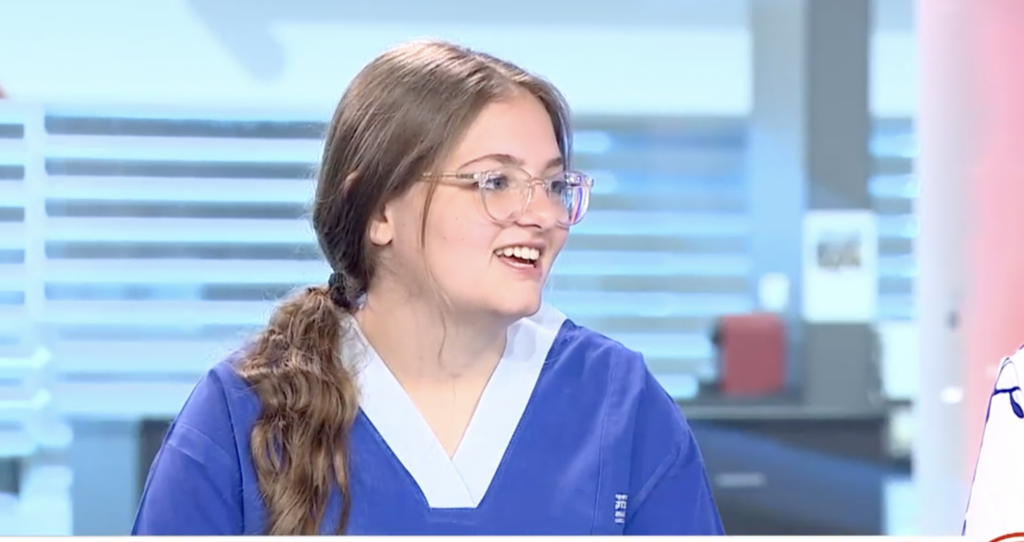 Emily's Zionism seems to run in her blood. Her twin sister also made Aliyah and is now a lone soldier serving in the IDF.
Emily admits that assimilating into Israeli society was not easy at first, but that the people around her fill her with warmth and support.
"In the beginning, it was really hard, but my tzevet (team) in my machlaka (department) at Shaare Zedek are really warm," she told Ynet. "Everyone is inviting me to Leil Haseder, they all wanted to make sure I had a place to go."
"They give me the hug that I need," she added.
Dana Zimmerman, the director of the program for girls who come from abroad to do Sherut Leumi in Israel (
National service in Israel from the Diaspora
), proudly explained that Emily is one of 5,000 girls who chose to make Aliyah and volunteer in Israel.
These girls come from all over the world, and Zimmerman said that her job is "to give them support, and housing, and help."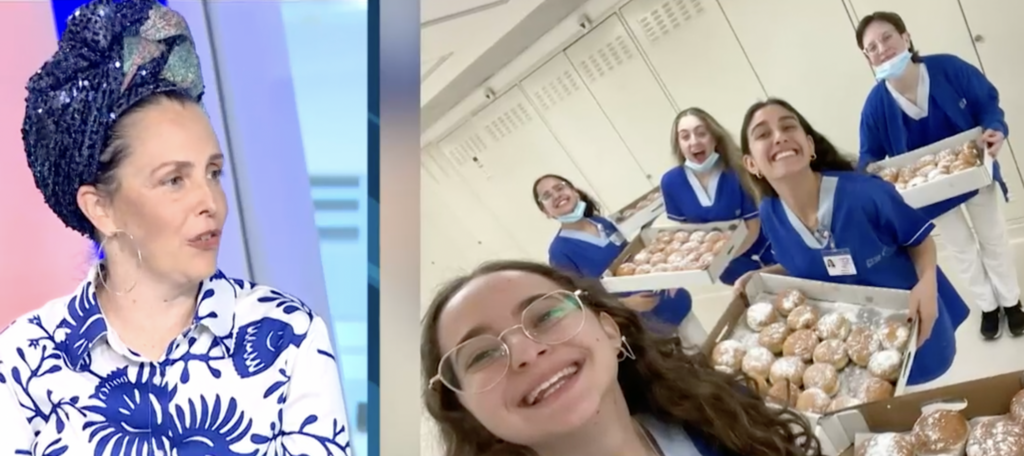 "We very much believe in preserving the strength of the Israeli society. That is our goal and mission," she emphasized.
Emily, like many other girls who embark on this journey, plans on staying in Israel after she finishes her volunteer service. Her dedication and excellence in volunteering earned her an award from the President, an occasion her parents plan to attend. Looking ahead, Emily aspires to study medicine in Israel, continuing her commitment to serving the country she now calls home.
Young zionists like Emily Weintraub exemplify the dedication and resilience of those who leave their families behind to serve Israel. Their experiences, though challenging at times, are met with the support of their fellow volunteers, colleagues, and programs designed to facilitate their integration into Israeli society. Through their contribution and passion for the country, they exemplify the unity and shared mission that define the strength of Israel's society.