Four years ago, when she was 17, Dorin Edri got on a bus at the northern city of Kiryat Shmona and headed to Tel Aviv to pursue her dreams of being a model. She has not looked back since.
The last time she went back to visit her family, they sat down at the local mall for dinner. "There were looks," she says. "I couldn't make out what they were saying, but the stares they gave me, told me all I needed to know."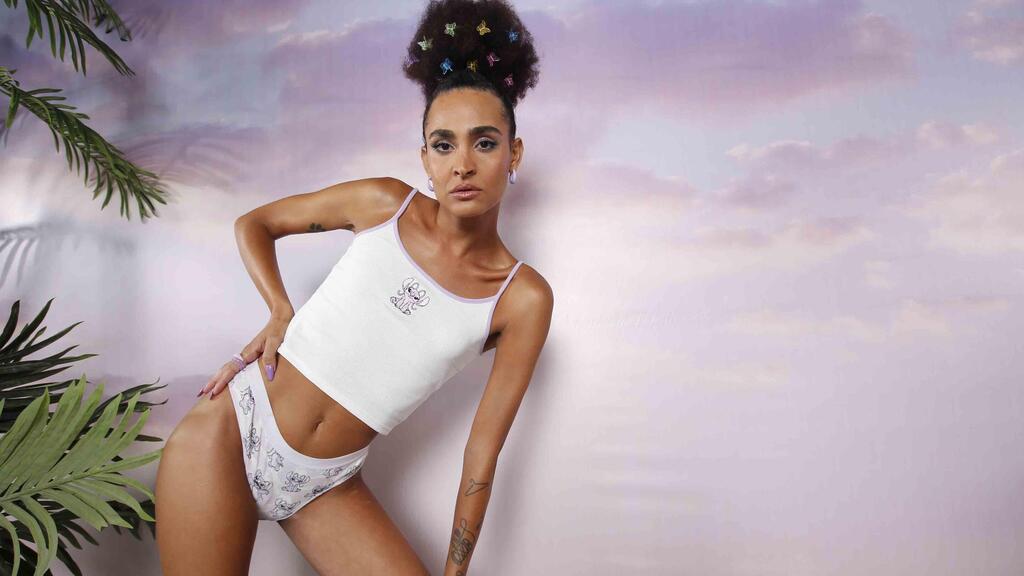 "The vendor stuttered while he spreading hummus on my Pita Bread. He wasn't used to seeing a trans woman. In Tel Aviv, I can walk around and no one gives me a second look. Some leer but that's about it, but when those people in Kiryat Shmona were staring at me, it made me lose my appetite."
Residing in Tel Aviv for almost a decade now, it's fair to say the city has reshaped who Dorin was. From a scrawny boy, harassed and bullied, to a successful model who's making it on her own.
At 23, she was approached for a photoshoot by art director Tal Ziv, and since then her curly mane has already adorned several campaigns, including Calvin Klein's LGBTQ campaign. Now, she has joined the lingerie brand "Fix" as its ambassador.
In this one, she will be working side-by-side with famed presenter Shahar Hayun. "I'm seen as equal," she says. "As a trans woman, to work on such a lingerie campaign is huge."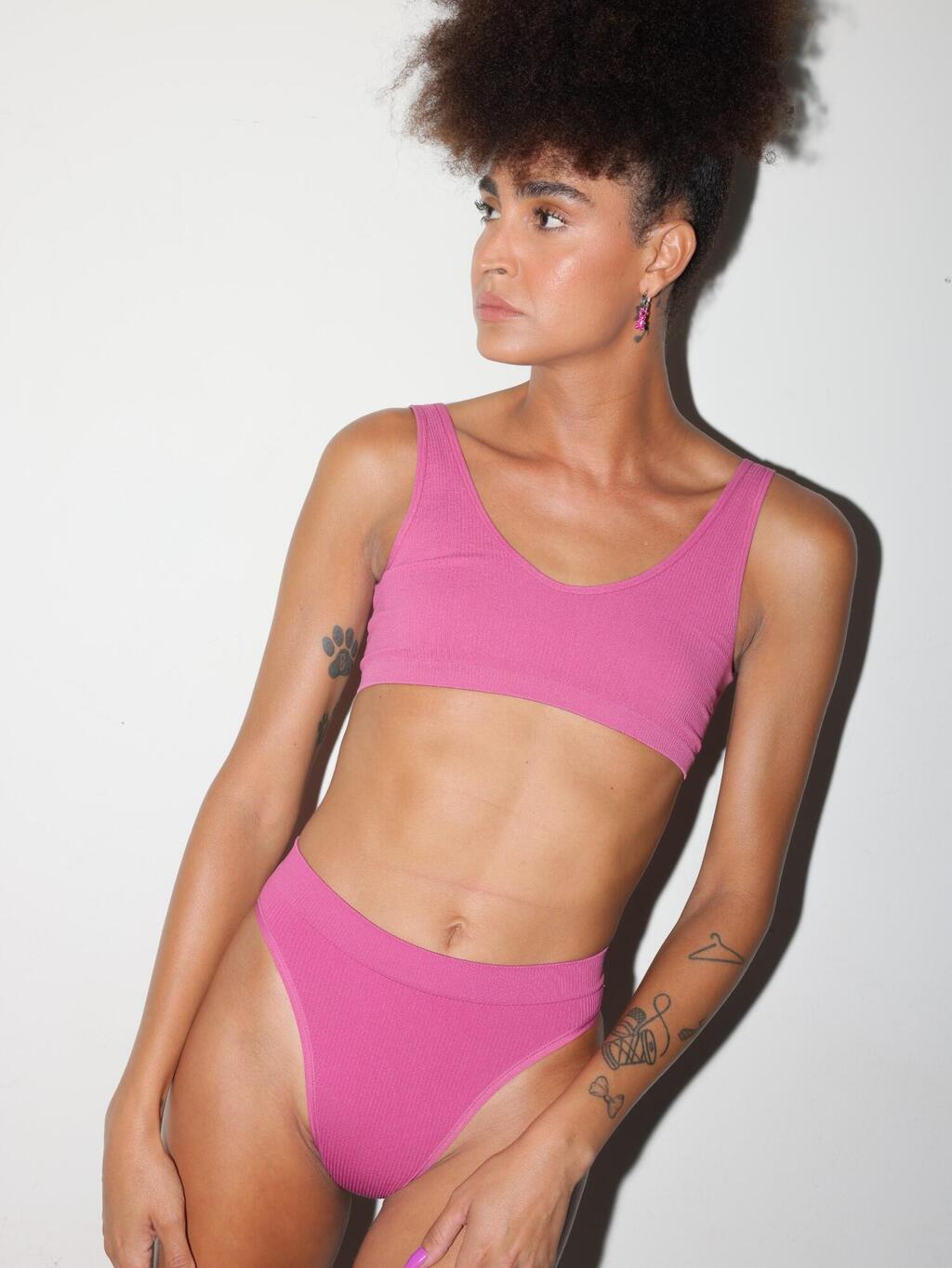 "There was some concern about what to wear and how I would look around the other girls. I just told myself 'Dorin, be yourself and you'll be fine.'
"My legs were shaking and the air conditioner froze my butt off, but not once did I feel inferior to other girls, because they were biologically born as women or because they had bigger breasts than me. A few years ago, I would've strayed away from the camera lens, but I was actually able to rebuild confidence in myself through it."
When will be the moment that you can say you've made it as a model?
"When I'm doing photoshoots overseas, although with Fix I can say I've reached a milestone. Plenty of models shy away from underwear shoots because it's a tough field, but I did it as a trans woman. It's a seal of success."
Fix targets girls and women under 30. Do you feel your presence will advance the cause of trans acceptance within those age groups?
"It shows girls from the trans community that success is possible. There's been a substantial shift in what is considered beautiful. Today's models aren't beautiful. They're special."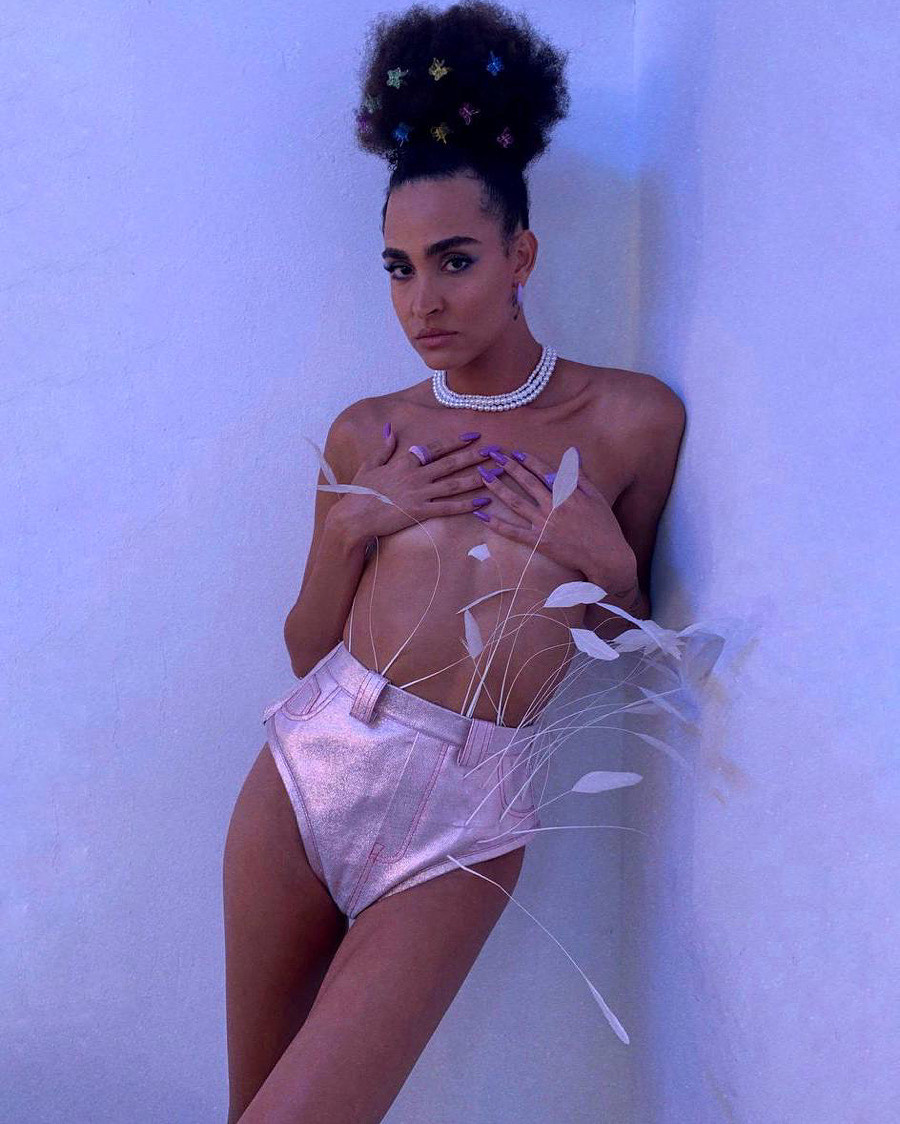 "I feel special. I always draw looks when I walk down the street."
Is it possible you're being used as a trans gimmick?
"It's not a gimmick. It's the kind of exposure that's required to reach more audiences."
If you were a biological woman looking the way you do, do you think you'd still be hired?
"It's a tough question, but I guess not. I never thought I'd be a model. I always imagined a nine-to-five existence, which is kind of what's happening to me as a manager for influencers in SWEETWEET. While it feels superficial to call myself a model, I do enjoy getting my picture taken. Perhaps I need to let go of that mindset."
Edri was born to parents who are both deaf. Much like her siblings, she's also has hearing problems. "Sign language is my native tongue," she says, adding that she relies on lip reading and her hearing aid.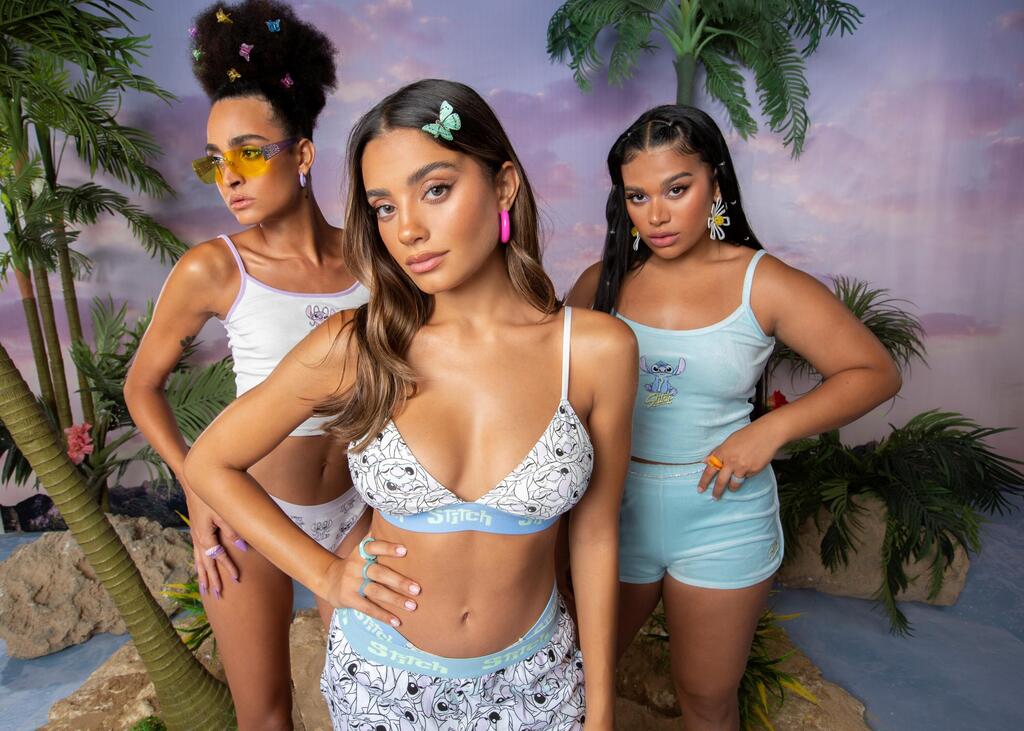 "I'm not gonna lie, my childhood was rough," she says. "I was bullied and picked on at school and was almost invisible to my family at times, but it's not all their fault. I've hidden much from them. Today, I'm very connected with my family."
After school she was drafted to the Air Force in The Kirya (urban military base in central Tel Aviv) and found an apartment with her big brother. As she began transitioning to independence, she moved in with a roommate in southern Tel Aviv.
"I never told my friends I was gay, but they used to tell me 'Haim, you're clearly gay.' Deep down I knew I wasn't gay. I was a woman. Acting manly never worked for me, and I felt really down. After a failed suicide attempt, I decided I needed the operation for gender realignment.
"I remember locking myself in a room and swallowing pills, crying. My roommate knocked, I opened and broke down. Later, I told a friend I want to be a woman. He already knew. Everyone did."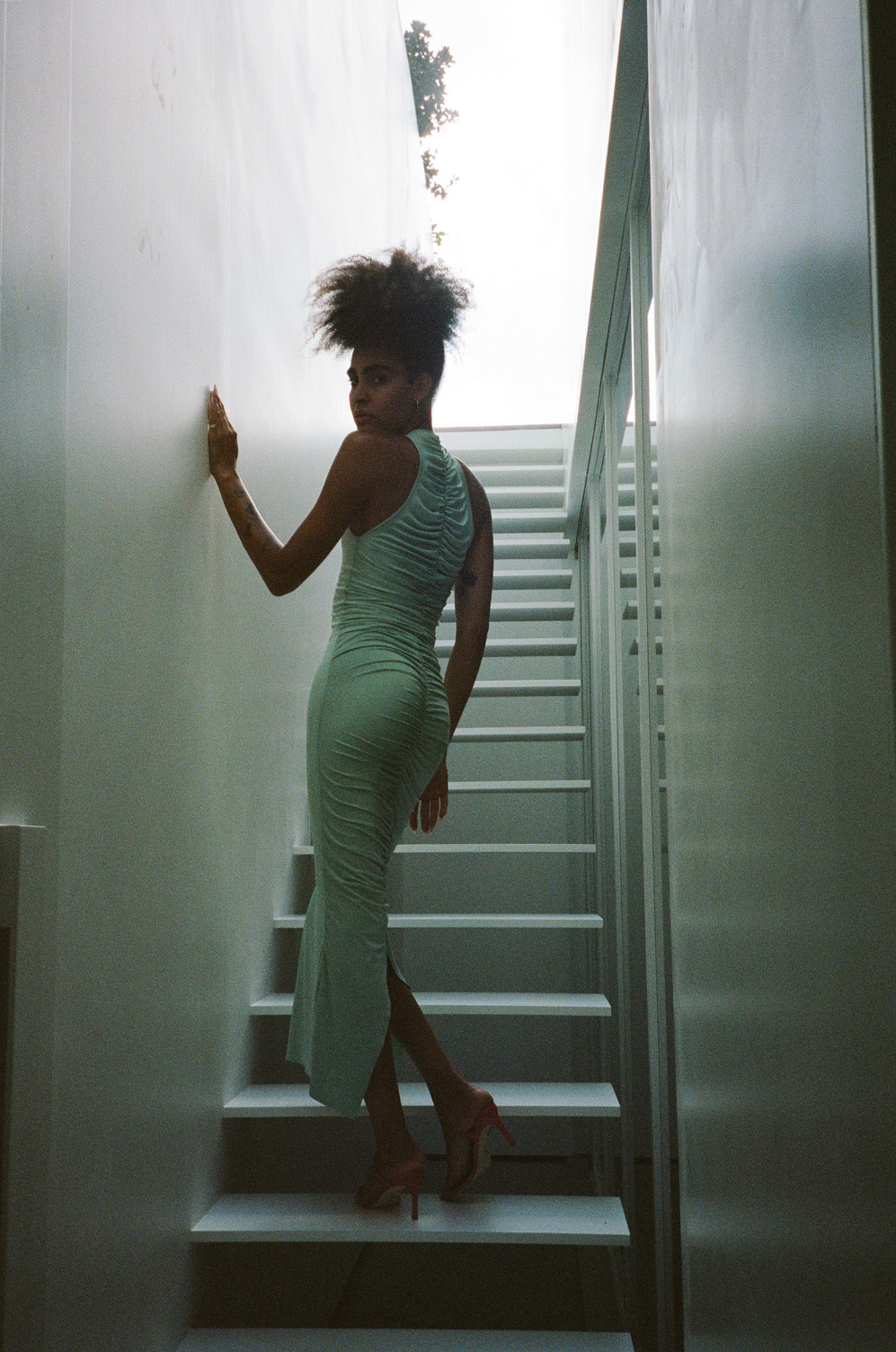 The journey began by removing the beard and then came the biggest hurdle: Disclosing it to her family. She wrote a WhatsApp message to her sister and later received a reply, saying, "You think I didn't know? Thank god you're admitting it."
"I was relieved when she told me she accepted me," she recounts. "My brother asked why I didn't do it when I was 14. I guess it's a process I had to endure first.
"When trying to get some info about gender realignment surgery, I wrote
Bell Agam
(transgender actress) and we met in a coffee shop. She arrived with a thick binder full of info. I adore the fact that she made that time for me. She pulled me out of the darkness and advised against hasty plastic surgeries. All I did was a small nose job, but plenty of trans girls go on the black market because they don't wanna wait."
She lasered off all her body hair and began taking hormones, while seeking therapy to deal with all of it. "Hormones throw you mood swings all over the place. The time of being in between in the worst. People refer to you as a man when you feel like a woman. I was unemployed for six months because it came up in every interview and they threw my resume to the garbage after I left."
Two months into the process, during a video call with her mom, who noticed the lack of facial hair. "She asked me if I wanted to be a woman. I knew denying it would only hold me back, so I said 'yes.' She accepted it, but asked me to keep it from my father for now, because he wouldn't accept it. At least not yet."
That proved to be a mistake because the word of her transitioning got out to the father pretty fast. "My brother confirmed it was me and said he's behind me, but my dad couldn't take it. He mourned me. He thought it happened because I moved to Tel Aviv. Family dinners became uncomfortably quiet. No one said a word. Over time, things loosened up and I told him he's welcome to join me on this ride because I'm not getting off. Mom was okay with it, so everyone had to be."
Many trans people who come out are subject to alienation and resentment.
"My story isn't quite that hard. I've heard stories of those coming out that were chained, locked up and even cut with a knife. About a year later, my dad said he wanted to talk. He spoke to my uncles, who all told him to accept it. He realized he was the only holdout."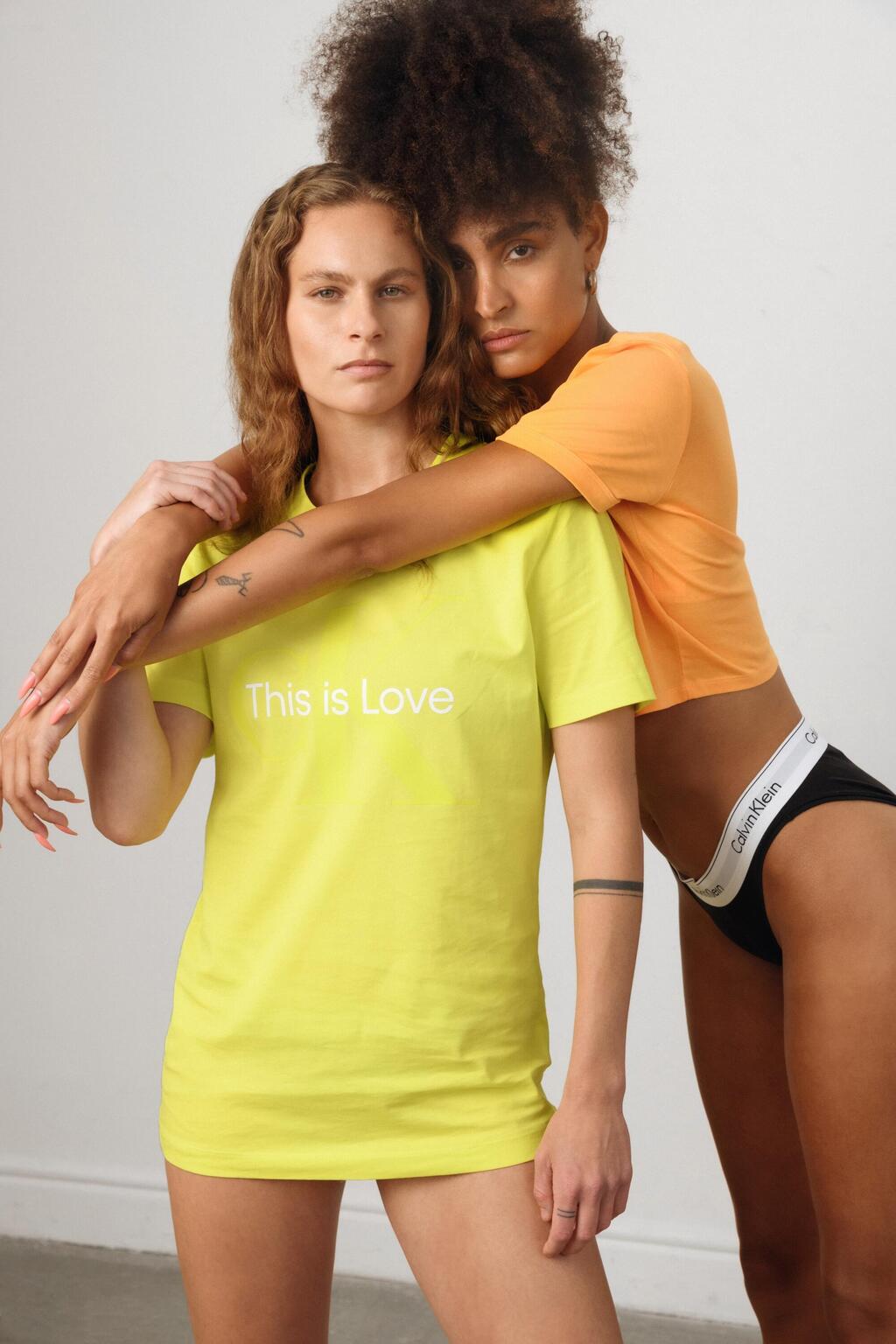 He eventually became Dorin's No.1 fan. When she appeared on the cover of Haaretz newspaper, he gave out free copies of the issue all over Kiryat Shmona. "My message is to not be afraid and stand tall as you are. People need to know we're here to stay."
"Discrimination is still strong and many can't find a job. I know what it's like to get rejected. It makes you feel small. In Tel Aviv, things are somewhat better, including Marsha College - The world's first LGBTQ college, which connects trans people with places of employment. Ultimately, I think those who are willing to fight can achieve what they want."
Not sure I agree. Not everyone has the fortitude to fight like that.
"Nothing's impossible, though some things are definitely challenging. It's a matter of how bad you want it. Some girls prefer quick, easy cash."
What do you think about Romy Abergel (a trans influencer who opened an OnlyFans account to fund her transition)?
"She's very brave and went through an amazing transformation. If people want to monetize their bodies via Onlyfans, they are more than welcome. Our bodies can be an asset, and you can make a lot of money through it, but it's not for me."
Even if means not getting the surgery?
"There are other ways. A bank loan, for example. We're talking about a $17,000 operation here."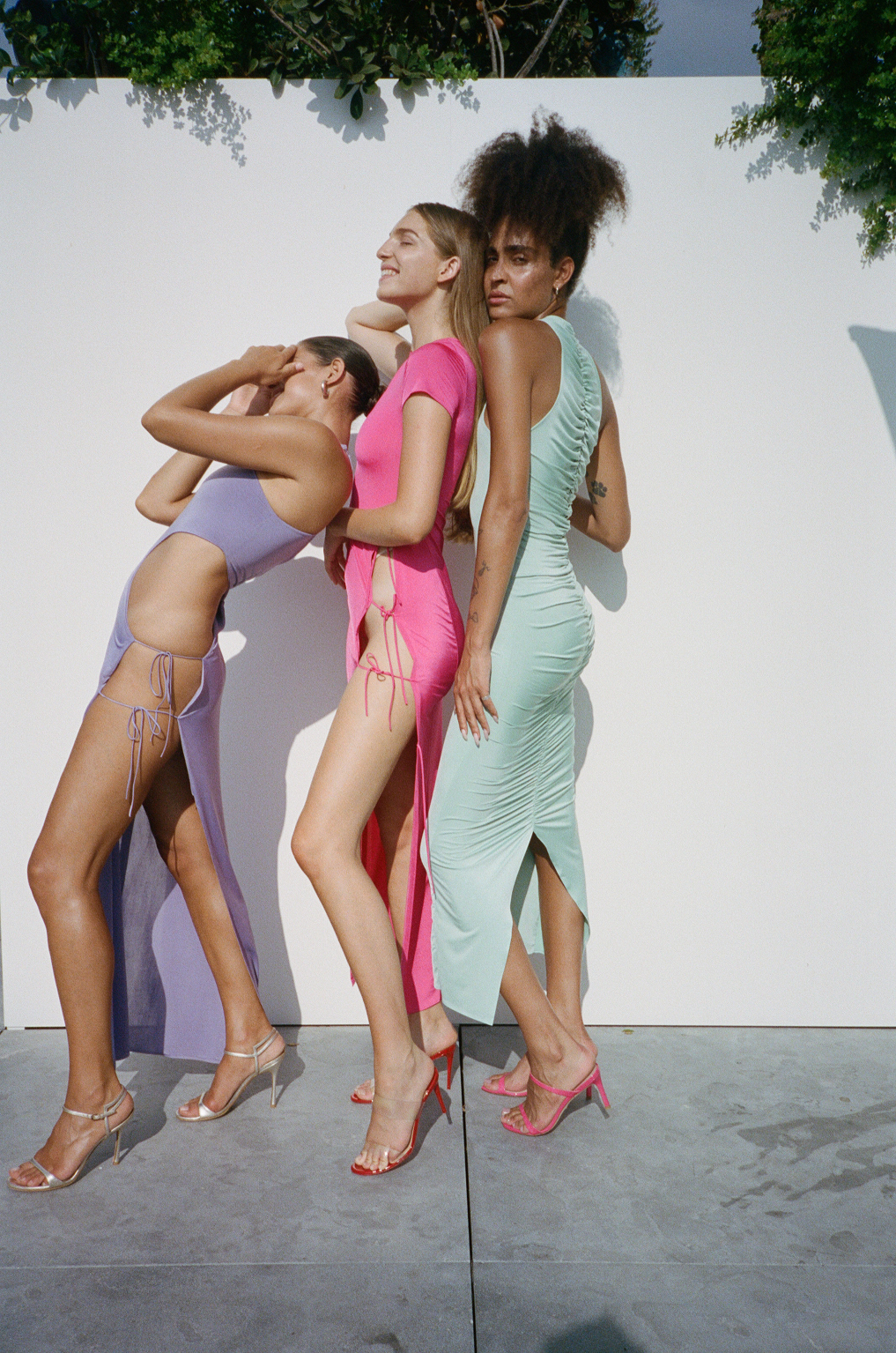 Currently living in southern Tel Aviv with two dogs, Dorin has set her sight on something else - A boyfriend. "I've never had a real relationship, but I'm open to it now. I spent the last year tasting a lot of what Tel Aviv has to offer, but it would be great to come home to someone. Someone loyal, who would know I'm his and he's mine."
You think today's environment is ready to date a trans woman?
"He'd have to be ready, not me. My mom has been on my case about bringing someone over for a weekend dinner."