It was 15 years ago that a ceremony was held to mark the memory of Imad Fayez Mughniyeh, Hezbollah's number two and the man known as their "chief-of-staff".
Present were Hassan Nasrallah, Hezbollah supporters and members of a then-little-known brigade. Mughniyeh's words, "Jerusalem, is my will, it is the resistance and the weapon" sounded in the background.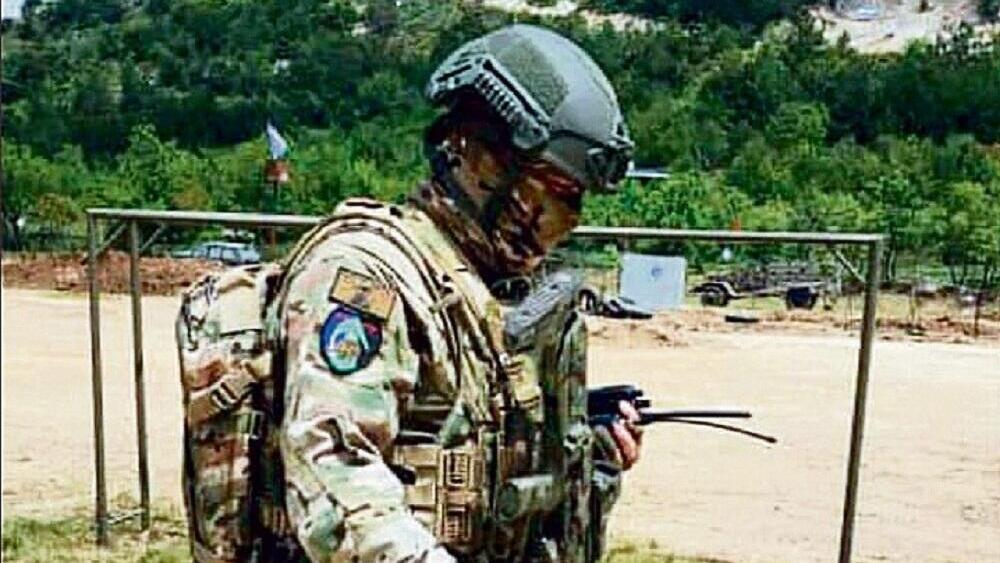 The connection between Mughniyeh and that brigade is far from incidental. Reports indicate he's their founder, and saw them as a strategic tool for the fight against Israel.
Up until his death, they were known as a Rapid Intervention Force. Afterward, their name changed to reflect Mughniyeh's nickname: al-Hajj Radwan.
Fast forward to 2023, and they're no longer some obscure military reference in the Hezbollah ethos, but rather a 2,500-member strong, full-fledged commando force and the symbol in Hezbollah upping the ante in their struggle against the "Zionist entity".
Just last week it held a tour-de-force, simulating attacking Israeli communities, capturing prisoners and shooting Israeli symbols, including the star of David. With motorcycles, unmanned aerial vessels, well-stocked weaponry... You name it, they displayed it.
This al-Hajj Radwan unit is the one Hezbollah is granting most of its operational attention to. They have experience from skirmishes in Syria and currently dwell in southern Lebanon.
During ceremonies, you can see them entirely covered in black, even down to the blacked-out goggles. Their identities are concealed and their contact with the civilian population is next to non-existent.
On their chest, one can find a roaring lion, a cedar tree and a sword, symbolizing Alī ibn Abī Ṭālib, the last Caliph of the Rashidun Caliphate, the successor state to the Islamic prophet Muhammad's political dominions. He is considered by Shia Muslims to be the first Imam, the rightful religious and political successor to Prophet Muhammad.
"This unit's aim is to infiltrate Israel and conquer swaths of the Galilee," says Orna Mizrachi, a senior researcher at the Institute for National Security Studies. "Their exercise last week showed that that's exactly what they're striving for. They wish to penetrate Israeli territory with captured vehicles, take over a community, hoist up their flag and declare their success."
Can they be stopped?
"The IDF can stop it. The tunnels that were destroyed were supposed to be the means through which the al-Hajj Radwan forces make their way into Israel. At present, we don't know if any new tunnels have been excavated.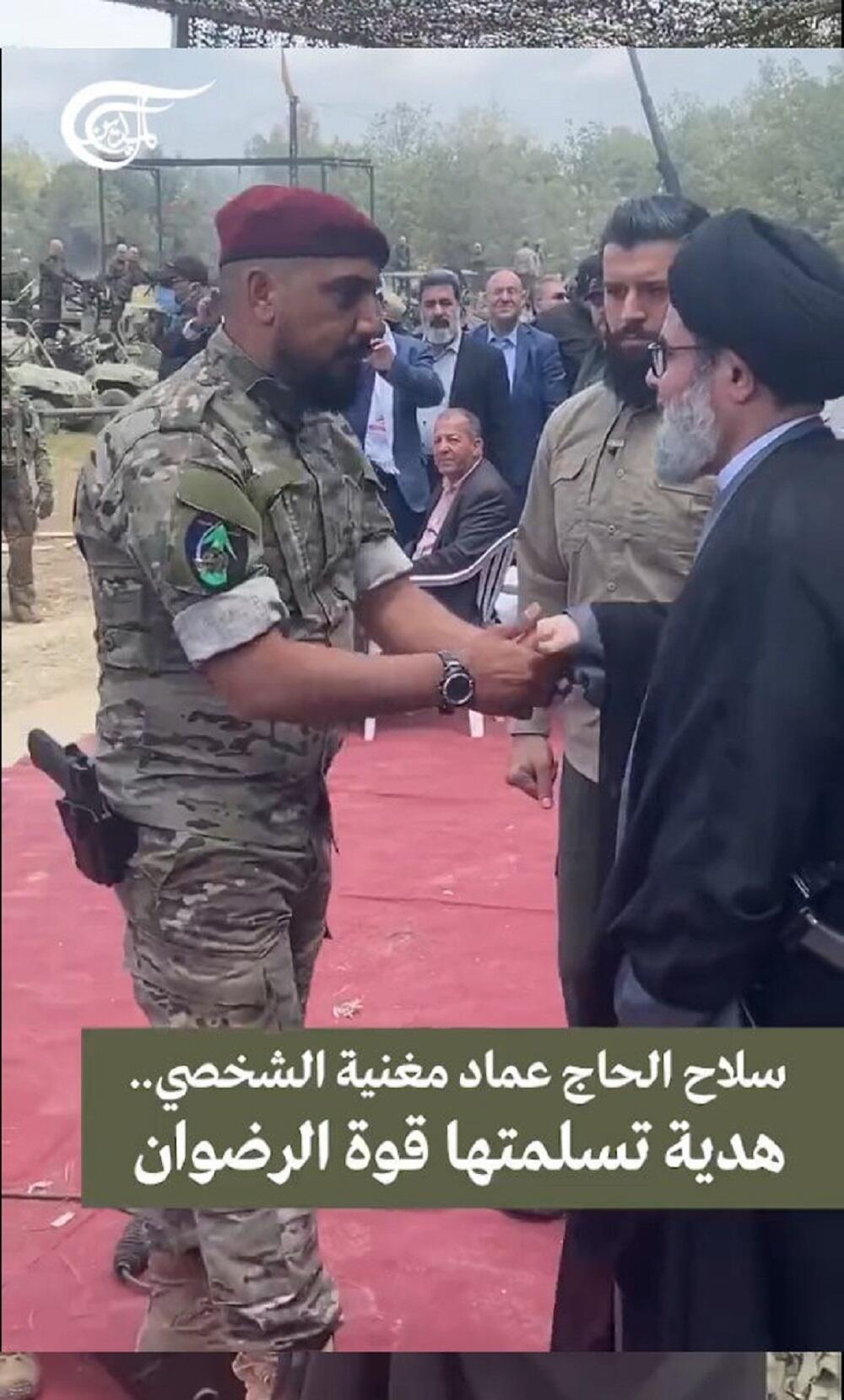 "They're using the term 'conquering the Galilee', which means in the next war, they will not make do by simply launching rockets and disrupting Israeli Air Force activities. They will attempt a ground assault as well. IDF's northern command is aware of this and there's a lot of brainstorming going on to figure out how to counter it, should the need arise."
Being accepted to this unit is no cakewalk. Rigorous distinctions are made, and that's just the beginning. They are trained in sniping, combat driving, Krav Maga, anti-aircraft exercises, explosive ordinance, crawling on mountainous terrain and more.
Tal Be'eri, an expert in the fields, says they receive their training directly from Shia militant movement Sabireen, part of the Iranian revolutionary guard.
"Hezbollah is capable of arming al-Hajj Radwan with any weapon or weapons systems on the market," says Be'eri. "Though we can't tell for certain if all the weapons on display in their latest exercise belong to them."
Naturally, acceptance does not rely solely on your physical capabilities, but also complete and utter allegiance to Hezbollah.
Then you've got endurance testing. Candidates are subjected to long and arduous exercises that exert an enormous amount of mental effort, testing their psychological prowess over a sustained period of time.
While it won't be showcased anywhere in their propaganda, al-Hajj Radwan operatives are also treated psychologically, as there are three psychological care facilities operating in southern Lebanon. Many of them suffer from PTSD, following incursions in places like Syria and others.
A former operative told Lebanese media that soldiers often see combat and react with hysteria, crying and complete loss of emotional control. Despite their public image, they are very much fallible.
Still, their legend grows, and the organization's media arm directs well-scripted videos of their skill, accompanied by less-than-subtle threats about their intentions towards Israel.
The clips show various combat tactics, arctic-style combat, mountainous combat, inflatable marine vessels, parachuting and more. Carefully directed, the close-ups appear in the nick of time to extravagantly display their legendary skill.
Hezbollah's declarations about conquering the Galilee are granted further veracity by their statements about how their rockets can reach Haifa and even Dimona in southern Israel. Retired Lebanese army Major Gen. Hisham Jaber says: "Hezbollah has prepared al-Hajj Radwan for ground insertion into the upper Galilee.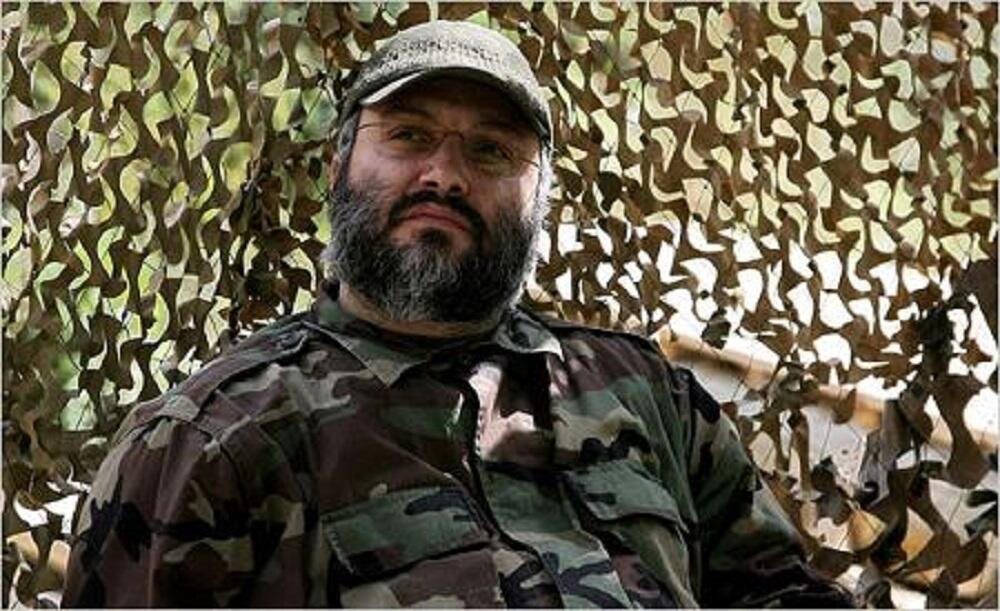 "Within minutes, they'll take over communities and take prisoners and the IDF will be helpless. They won't attack from the air because they'll kill Israeli civilians as well. Tanks won't be of much use to Israel either. This is a strategy Hezbollah is well-versed in."
al-Hajj Radwan was, among other things, responsible for the abduction of the late Eldad Regev and the late Udi Goldwasser, which served as the precursor to the second Lebanon war back in '06. That abduction was planned by Mughniyeh directly.
Haytham 'Ali Tabataba'i is a key figure in the organization. Born in Beirut to a Lebanese mother and an Iranian father, and he was raised in southern Lebanon. His exploits have not escaped the attention of the United States, as they are offering $5 million for any information leading to his whereabouts.
During the Syrian Civil War, when Hezbollah joined up with Assad to take on ISIS forces, 'Ali Tabataba'i gained new and unique authority in Syria: responsibility for building Hezbollah's military infrastructure in southern Syria, near the Israeli border.
On January 18, 2015, he was able to walk away from an Israeli attack, near the village of Hader in the al-Qunaitra Governorate, an attack that claimed the life of Jihad Mughniyeh, Imad's son.
Ali Tabataba'i maintains a very low profile, and it is estimated that he is the one who was entrusted with the "Galilee Incursion Portfolio" from Nasrallah, and he is effectively the commander of al-Hajj Radwan and the one expected to achieve a victorious image for Hezbollah.
Nasrallah's plan suffered a major blow in 2018 with the exposure of the terrorist tunnels that were supposed to be used in an operation. While Hezbollah was forced to reconsider its route, Nasrallah did not abandon the larger plan.
Quite the other way around, actually. Infiltrating Israel became a central objective for al-Hajj Radwan. In order to address this threat, Israel is working, among other things, to construct a physical ground barrier on the Lebanese border, similar to the one in place on the Gaza border.
Experts believe that al-Hajj Radwan's emergence as a sort of omni-capable commando force, has altered Hezbollah's basic mindset, from defense to offense.
Taking the fight to Israel by invading and conquering Israeli land, with Lebanese generals constantly providing an accurate image of Israel's dynamic military nature, with all strengths and weaknesses accounted for.
Hezbollah is a state within a state
"We look to the future with immense promise," says Hassan Hab Allah, the liaison between Hezbollah and the Palestinians. "Israel is losing sleep over our plan to insert al-Hajj Radwan into occupied Palestine."
"I believe that the convergence of fronts is a new development that has become more prominent in recent years," explains Orna Mizrachi. "Iran's support for forces in Syria, Gaza, and Lebanon is increasing, and it may lead to a war with multiple fronts.
"Iran is leading a comprehensive resistance front, involving not only the Shia axis but also the Palestinian factions in Gaza backed by Iran. The objective is to challenge the IDF and open simultaneous fronts, although Hezbollah has never directly engaged in conflict with Israel alongside the Palestinians."
The glue between all these moving parts is religion, according to Dr. Yossri Hizran, a lecturer at the Shalem College in Jerusalem. "Over 40% of Lebanese are Shia Muslims, so for them, Hezbollah's ethos goes beyond a simple military tool, but an ideological fulcrum, sustaining all the elements that comprise Lebanese identity.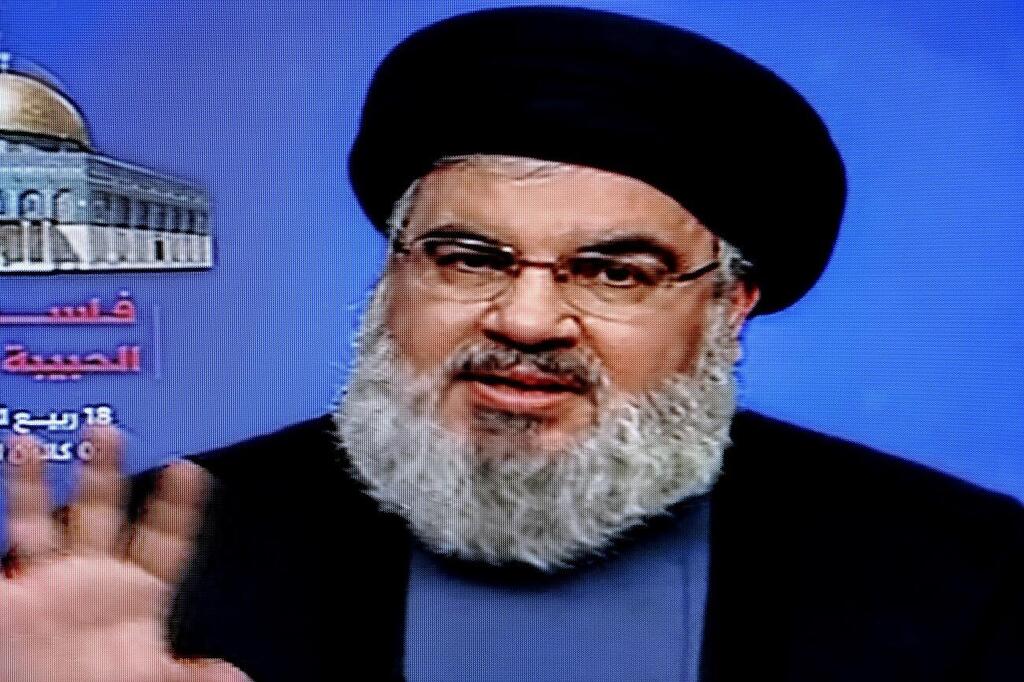 "Hezbollah is a state within a state, operating its own institutions, community centers and military facilities. It heavily caters to civilians, granting a communal, ethnocentric home for many Lebanese citizens."
Hizran believes Syria's role in Hezbollah's prowess cannot be overstated. "Syria serves as Hezbollah's lifeline in terms of weapons supply, support, and strategic and historical ties. Iran is an important source of funding, but not the only one. Iran also cannot provide weapons or financial assistance to Hezbollah without Syria's say-so."
From the Israeli standpoint, they are well aware of al-Hajj Radwan's capabilities and are monitoring it closely. While they do not take this threat lightly by any means, they are of some experience with dealing with Lebanese ground forces, as the Second Lebanon War contained quite a few of those.