Yotam Dahan was out camping Tuesday night with his family on Neveh Yam beach near the northern coastal town of Atlit when he suddenly spotted something sparkling in the sand behind their tent.
The curious tour guide from the Western Galilee discovered a large stash of ancient coins all lumped together, weighing a total of 6 kilograms (13 pounds), and decided to share his findings on Facebook.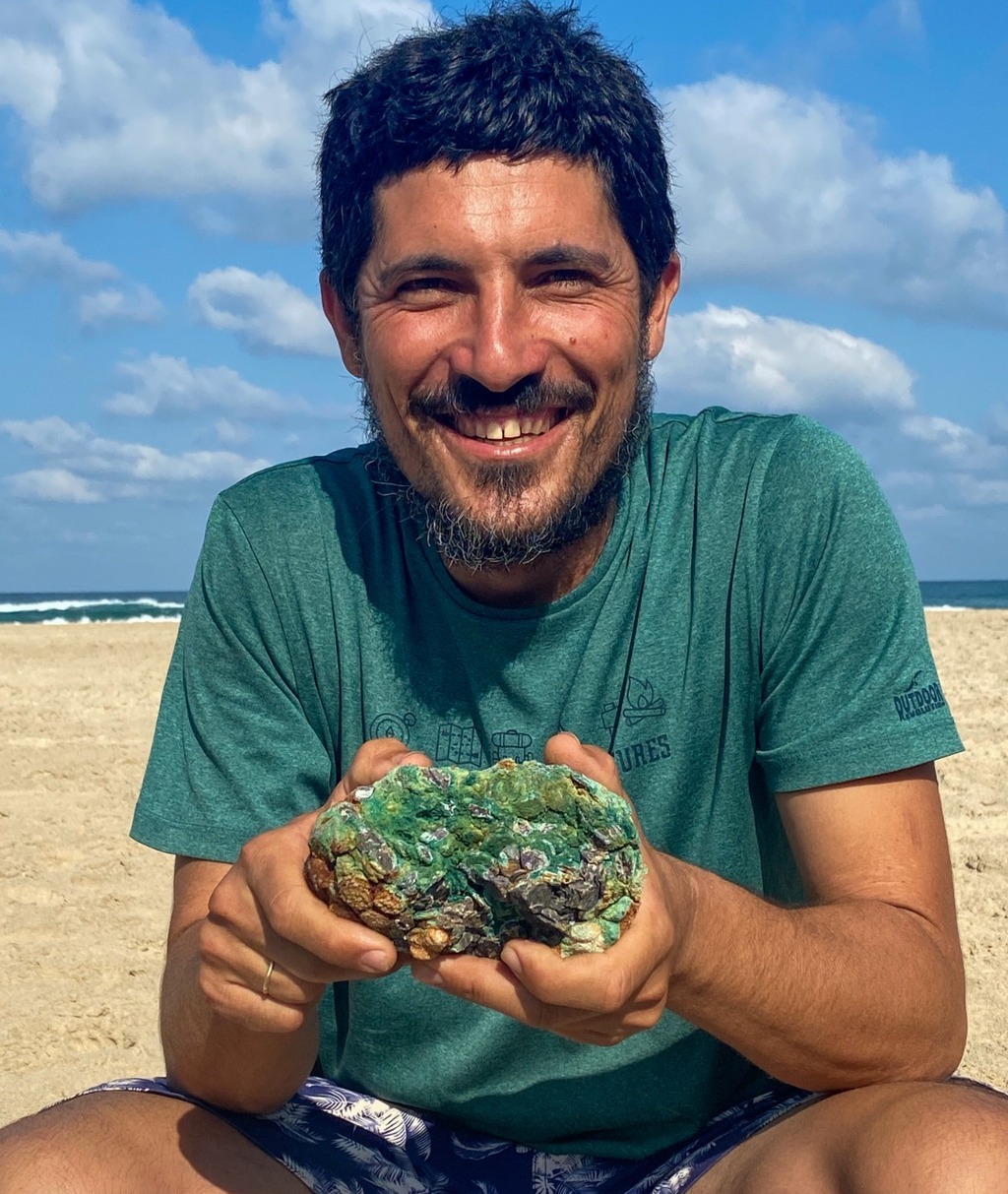 Israel Antiquities Authority (IAA) Archaeologist Karem Said contacted Dahan following his post and the two arranged to meet at the place of the discovery the next morning.
Dr. Donald Zvi-Ariel, a coin expert for the IAA, estimated the doubloons are from the beginning of the 4th century AD. The coins were crusted together after spending almost two millennia in salty seawater.
Said thanked Dahan for showing good citizenship and awarded him with a certificate of appreciation.
"Handing such findings over to the national collection helps us, the archaeologists, complete more parts of the puzzle that is the history of the Land of Israel," Said told Ynet.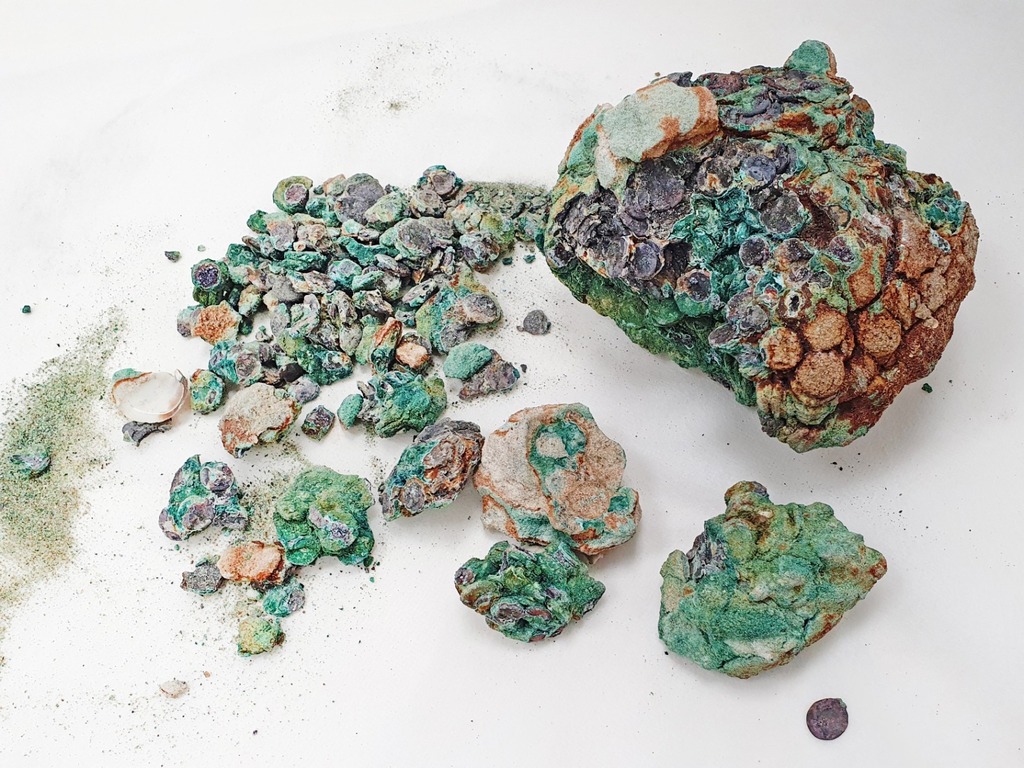 According to Jacob Sharvit, director of the IAA's Marine Archaeology Unit, the site of the discovery neighbors countless other archeological sites that indicate human activity in the area ranging back to the Neolithic period about 9,000 years ago.
There was also evidence of extensive maritime activity in the area starting the Middle Bronze Age some 4,000 years ago.
The rising and falling tides of the coastline have slowly created a natural mooring that served as a shelter for vessels that anchored there for the night or took refuge from a storm.
Archaeological evidence left in the area often indicates that people were caught in troubled waters, and their ship was wrecked ashore along with the cargo that was on board.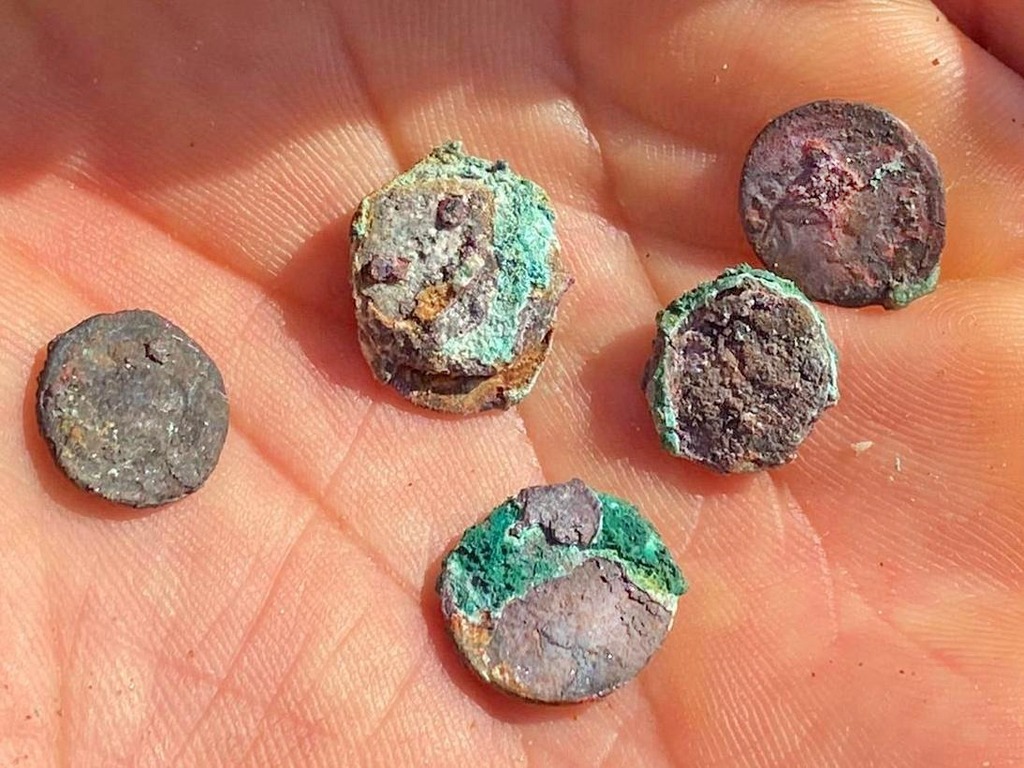 Sharvit further noted that "the large ball of coins and the remnants of cloth left on it indicate that they were kept in a bag and clustered together, taking the shape of the bag as the metal oxidized in the marine environment. Given the large number of coins, it appears that the coins belonged to a ship and were used for trade."
Near the site of Dahan's discovery, IAA archeological surveys found parts of cargo belonging to a ship from the end of the Roman period, which included anchors and pottery.