In the hills of Timna in the Arava Desert, just north of Eilat, lies a secret lake that has become a magnet for some adventurous Israelis unable to travel abroad due to the coronavirus pandemic.
Avid diver Moshe Buzaglo, 26, has documented the underwater world in this rare desert phenomena.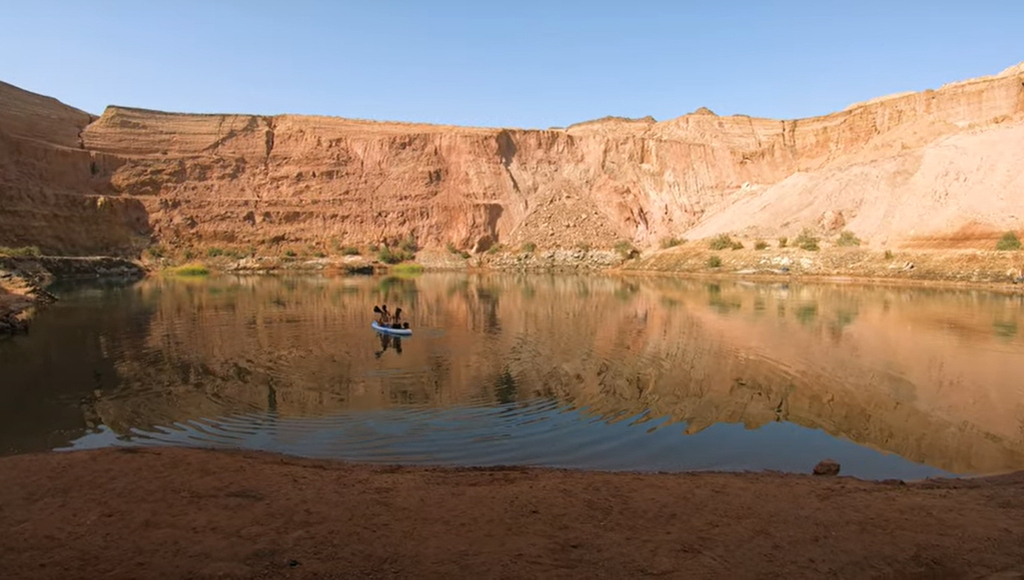 Copper had been mined in the area since the time of King Solomon, but after the modern mines were closed in the 1980s, water from an underground well created a magnificent lake of turquoise water surrounded by red cliffs.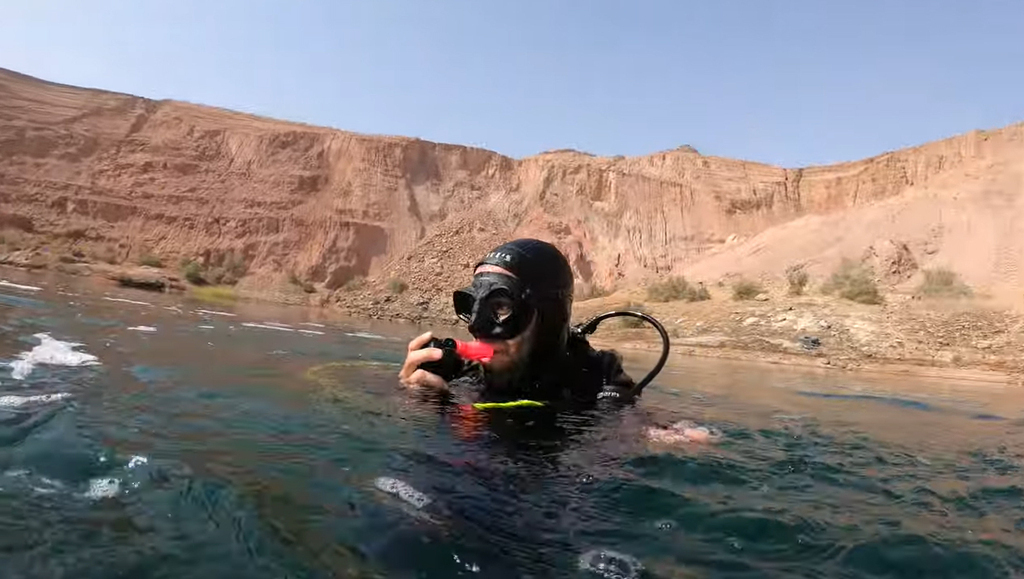 "The water is salty and tastes like iron, but I still had one of the most incredible experiences of my life there," Buzaglo said.
"The water had a mysterious neon quality and underneath it we saw gleaming, beautiful stalactites," he said. "We dove 20 meters to the bottom where the ground was as soft as jelly."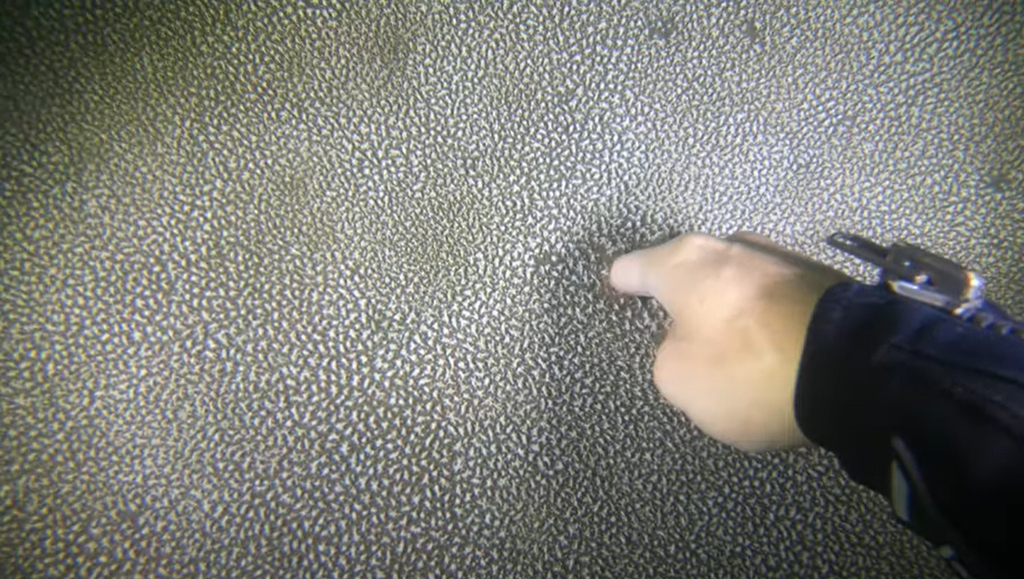 Buzaglo said there were no fish in the lake, but he did see one small creature that he could not identify.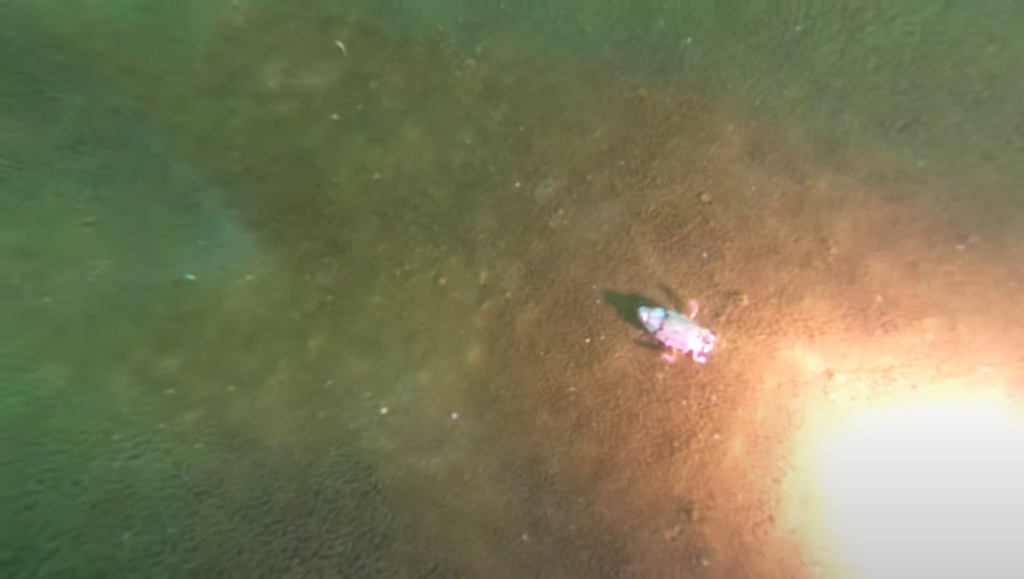 "There was also a lot of trash that was dumped over the years and we did our best to clean up a bit," he said, adding that he hoped there would be a proper clean-up operation so that more people could enjoy the site.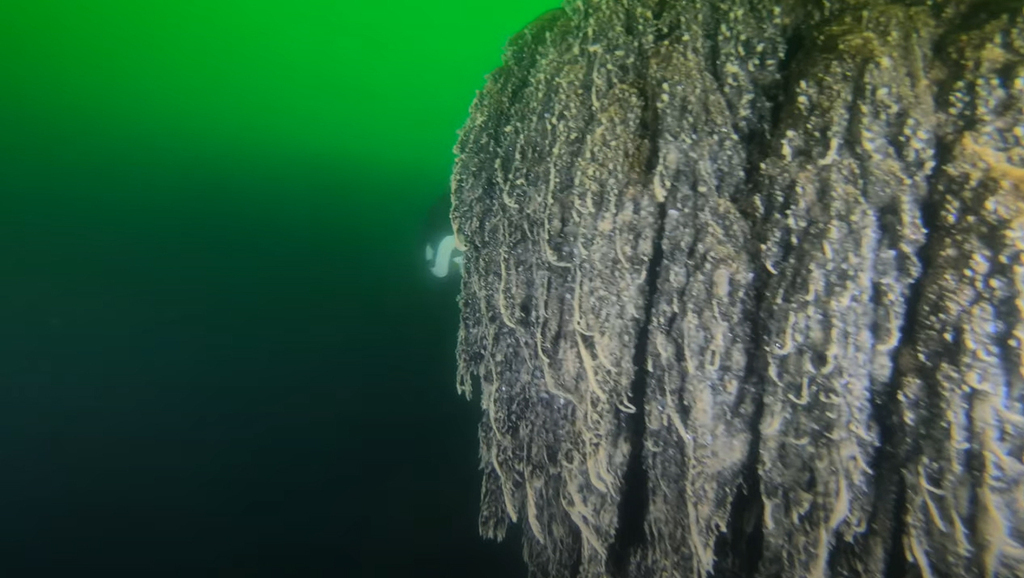 Attempts to develop the area for tourism have failed after the landowners refuse to allow visitors on site.
But that has not seemed to stop Buzaglo from diving in this secret spot with its enticing waters.