Taste Atlas, an experimental travel guide for traditional food, has released its 2022
year-end list of countries
according to quality of local delicacies, notably omitting Israel but adding "Palestine" in its catalog.
Overall, 95 countries made the ranking, even though Palestine is considered as internationally disputed territory and not a sovereign state.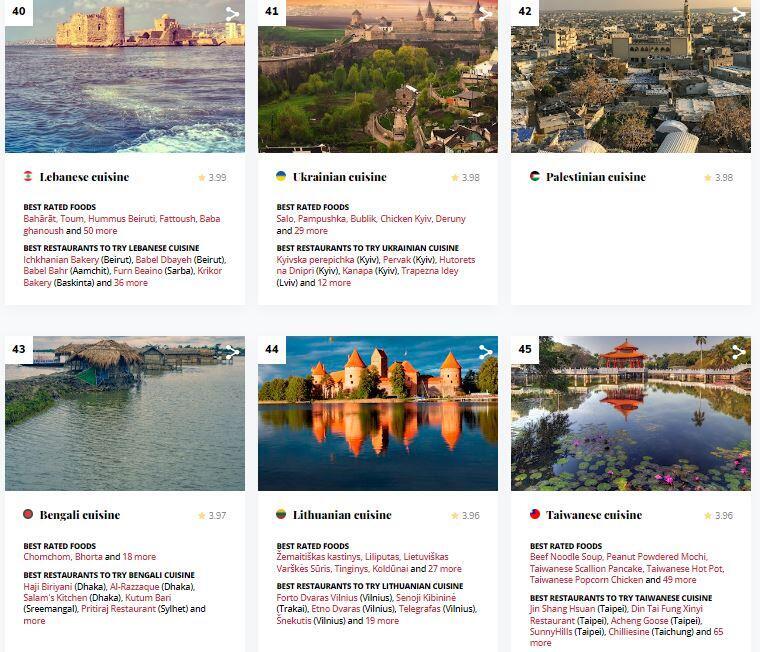 The website, founded in 2018, is headquartered in Bulgaria, and while the exclusion of Israel by itself is not necessarily a cause for concern, Palestine's inclusion appears to be a political statement.
The motive for the move is unclear, and the website itself made no note as to why it decided to take such course of action.
Curiously, the list elaborates on each country with a paragraph of its best rated foods and restaurants, but Palestine has no additional mentions.
Clicking on it takes you to the page that mentions dishes normally associated with the Israeli cuisine - such as falafel and hummus.
Unsurprisingly, Italy was ranked number one in the world, followed by Greece, Spain and Japan. India rounded up the list's top five.