In an interview with Ynet, Dr. Asaf Gayer from Ariel University's Land of Israel Studies and Archaeology Department, talked about the rare find. "This is only the beginning, we have more questions than answers. Small fractures were found on the swords, resulting from use – when striking bone or a shield. You can also see signs of sharpening. They were in an excellent condition," said Gayer, who discovered one of the swords.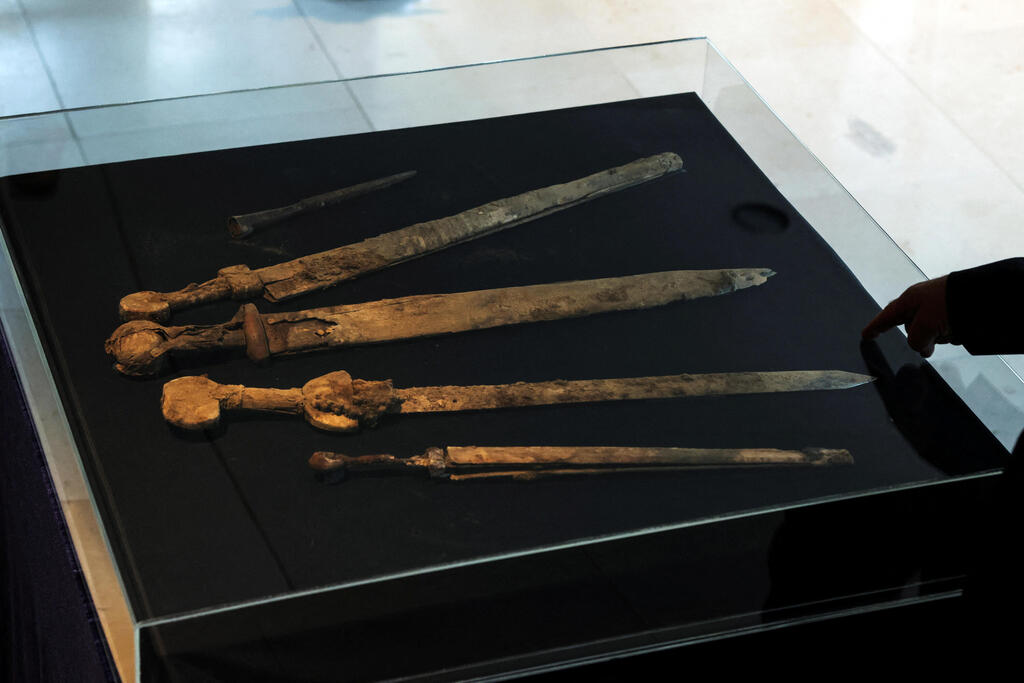 According to the Israel Antiquities Authority (IAA), the swords are remarkably well-preserved, with three of them still having their iron blades, some of which are found within wooden scabbards. Pieces of leather, metal and wood were also found in the cave, believed to be part of the hidden trove. The sword handles are ornate and made of wood or metal.
Researchers are now seeking to gather more information about the swords, which were likely used in battles or skirmishes.
"We still have several DNA tests to perform," added Dr. Eitan Klein, from the Israel Antiquities Authority. "We'll test the blades first. We haven't cleaned them yet, and we'll try to see if there are any remains of blood on them. If some are found, we'll try to determine whose blood it was and the combatant's ethnicity."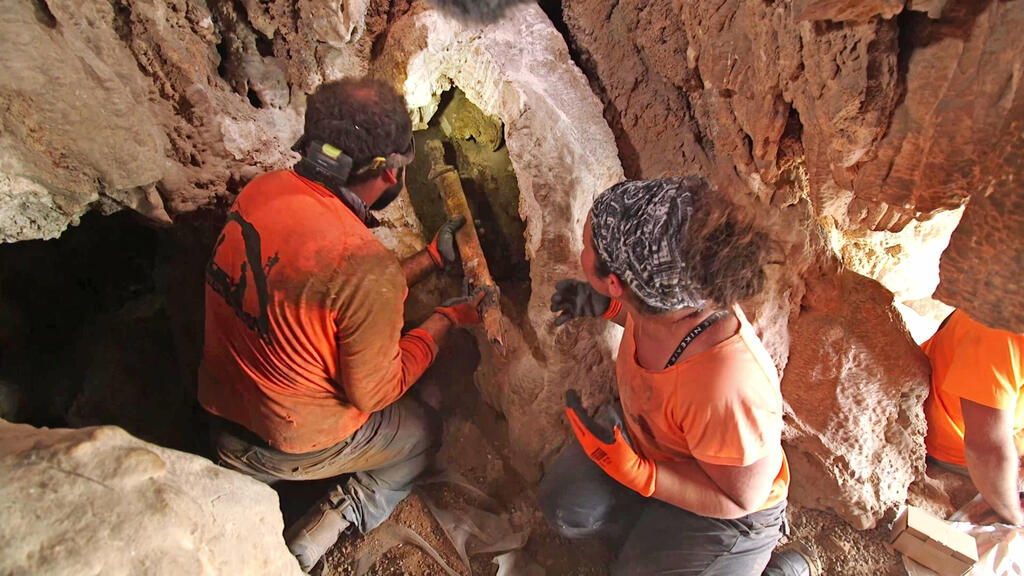 "A force of tens of thousands of Roman soldiers from all over the empire arrived in Israel. We want to identify whether this was a sword held by Romans or Roman auxiliary units that weren't composed of imperial citizens but recruited from among the tribes they conquered: such as the Germans, Dacians, Sarmatians, and others."
The Antiquities Authority said that all the weapons were discovered in a small and hidden cave located in an isolated and difficult-to-access area. Additionally, the cave has a rich archaeological history: About 50 years ago, remnants of Hebrew inscriptions were found in it, written in ink on a stalactite in the ancient Hebrew script typical of the First Temple period.
In the same cave, an iron leaf-shaped arrowhead was also discovered, dating back to the first and second centuries CE. Arrowheads of this kind are known from other archaeological finds dating to the Bar Kokhba revolt, and therefore, this arrowhead may have served a Jewish rebel.