A day after Border Police officers
shot dead a Palestinian man they said rammed his car
into a West Bank checkpoint near the village of Abu Dis, police footage released Wednesday shows the man apparently deliberately turning his vehicle as he waited in line and driving straight at the troops.
The incident, which occurred on Tuesday around 4pm, left one Border Police officer in hospital and the driver shot dead by troops at the Kiosk Checkpoint near Abu Dis.
According to the account of the troops present, a Border Police officer signaled to the vehicle to stop but it then veered off the road, hitting the inspection post.
The officer sustained light wounds as a result of the impact, but can be clearly seen in the video as she is thrown backwards by the force of the car's impact.
The driver, later named as 26-year-old Ahmed Erekat, then got out of the vehicle and started heading towards the troops.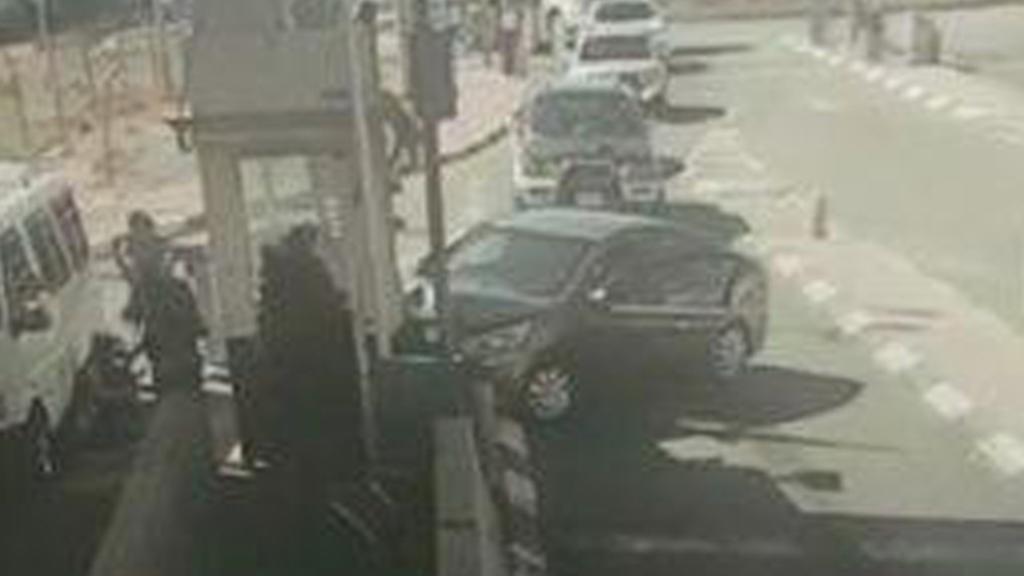 Two Border Police officers who were at the checkpoint fired a number of bullets at him, neutralizing him. Medical teams pronounced the man dead at the scene.
The Border Police said in a statement that the officer reacted as required in such incidents.
This is the second car-ramming attempt at the checkpoint near Abu Dis within two months.
Senior Palestinian official Saeb Erekat, a relative of the driver, on Tuesday accused Israel of killing the driver "in cold blood" and said that he had been due get married soon.
The incident, the veteran politician said, had also taken place on the wedding day of the driver's sister, making it impossible for him to have carried out an attack.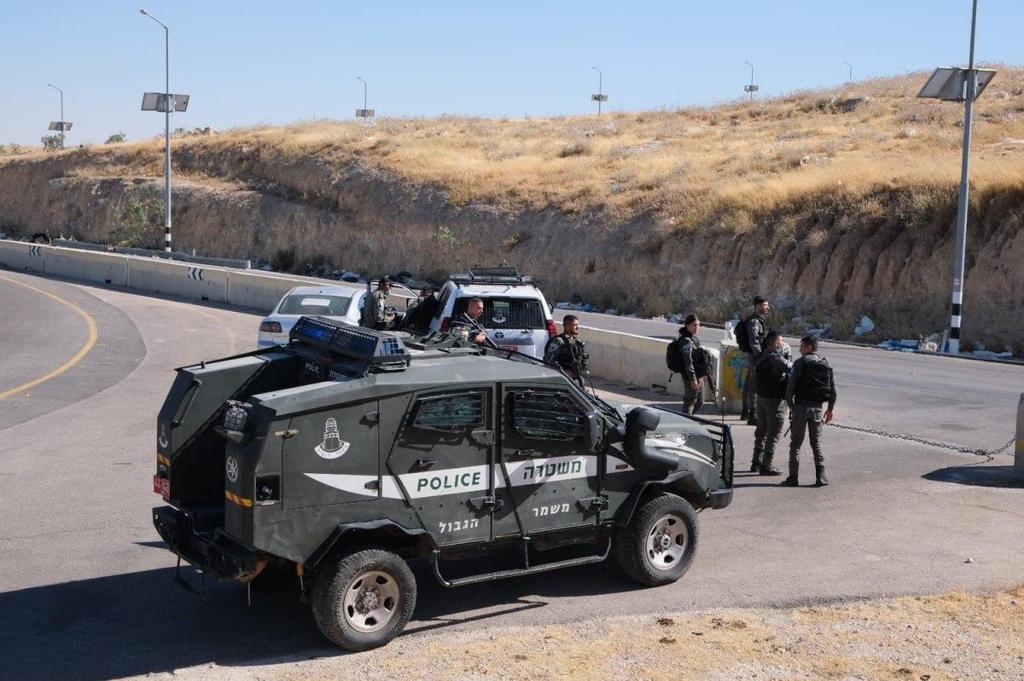 But Ynet on Wednesday obtained a video made by the attacker in which he claimed to have "never betrayed the nation" and denied being a spy, probably after being suspected of collaborating with Israel.
Erekat says in the video that a rumor claiming he is a spy working with Israel had spread online and caused his family great shame, making him slip into depression as a result.