In the shadow of the tensions between Prime Minister Benjamin Netanyahu's office and the White House, Amos Hochstein, a special envoy of US President Joe Biden, arrived secretly in Israel on Tuesday and met with Netanyahu and National Security Adviser Tzachi Hanegabi. Hochstein, who mediated between Israel and Lebanon to achieve the maritime border agreement, told Netanyahu and Hanegbi about normalization talks with Saudi Arabia days after Biden said in an interview with CNN that "we are very far from there" and called the Israeli government "the most extreme" in his memory.
Hochstein's visit to Israel was undertaken in absolute secrecy and was scheduled at the last minute; he was accompanied to Israel by Israeli Ambassador to the U.S. Mike Herzog.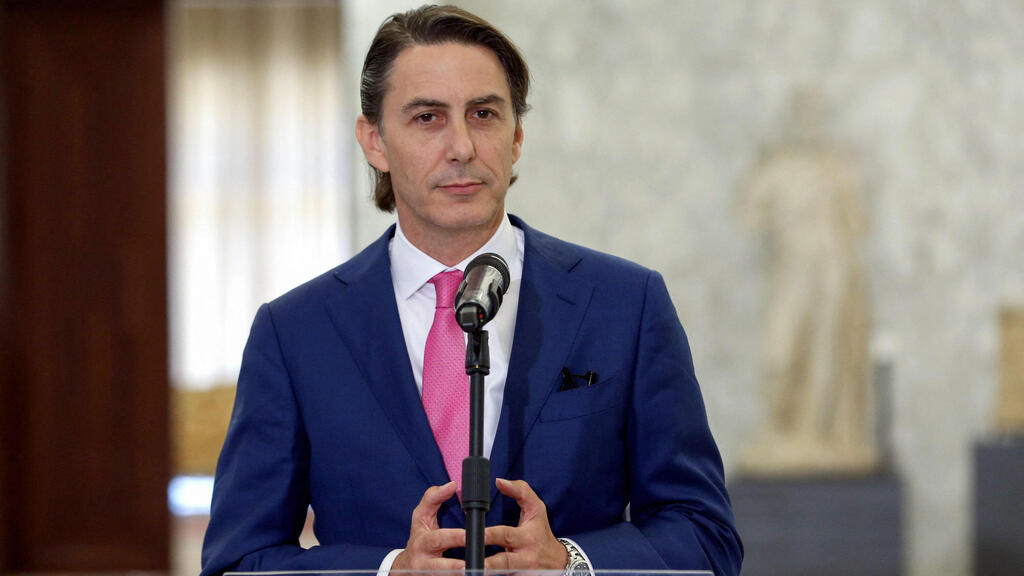 His arrival comes against the backdrop of the presence of Hezbollah tents on Israeli territory for more than two months, which has increased tensions between Israel and the terrorist organization once again. The Americans fear a flare-up of tensions and have worked behind the scenes in order to calm tensions, which is believed to have led to the dismantling of the first tent.
The Prime Minister's Office said in a statement that "Netanyahu met this morning in Jerusalem with White House envoy Amos Hochstein. They discussed regional issues and matters related to the close cooperation between the US and Israel."
According to reports in the Arab media, a deal is taking shape between Israel and Hezbollah that would see the dismantling of the second tent, in exchange for stopping the construction of a new border fence in the Alawite village of Ghajar on the slopes of the Golan. On Thursday there was an increase of security placed around the village, after a mortar was fired from Lebanon towards Israel territory and exploded near the village. Israel responded by firing shells at the area from which the shooting was carried out.
The tent incident on the northern border began in mid-May, when Hezbollah placed two temporary structures – a container and a tent south of the Blue Line, more than 30 meters into Israeli territory. On May 30, another tent was erected next to the first tent, 55 meters south of the Blue Line inside Israeli territory.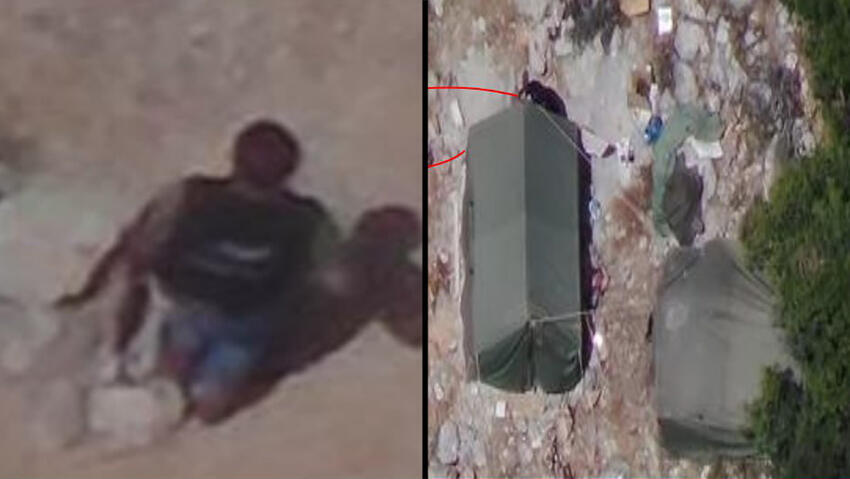 A month later, an appeal was made to the United Nations requesting that it intervene and order Hezbollah to move the tents to the Lebanese side of the border. Israel also asked the US and France to pressure Beirut to move the tents.
The security establishment has prepared several options if the diplomatic efforts to evacuate the tents fail, including removing the tents even at the cost of a confrontation. Senior security officials said about a week ago that Israel will not accept the permanent presence of the tents, which it sees as a cheap provocation. They do not necessarily see them as a security threat to Israel – but there is fear of the creeping progress of Hezbollah and the establishment of facts on the ground.
First published: 18:19, 07.11.23