Emil Lahaziel, 39, has been identified as the Israeli citizen who was shot dead outside a home in Los Angeles yesterday . Lahaziel, a resident of Miami, was married and had five children. His father Jacky told Ynet that "I don't know what exactly happened there, neither does his wife. I didn't hear that he had conflicts with people." In the US it was reported that guests were playing poker in the house that Lahaziel left.
Lahaziel, originally a resident of Ashkelon whose family still lives in Israel, lived in Miami for eight and a half years, where he came to earn a living repairing roofs. His father Jackie shared that "Emil is my oldest son. He lives in Miami and goes to meetings in Los Angeles and meets people he knew there."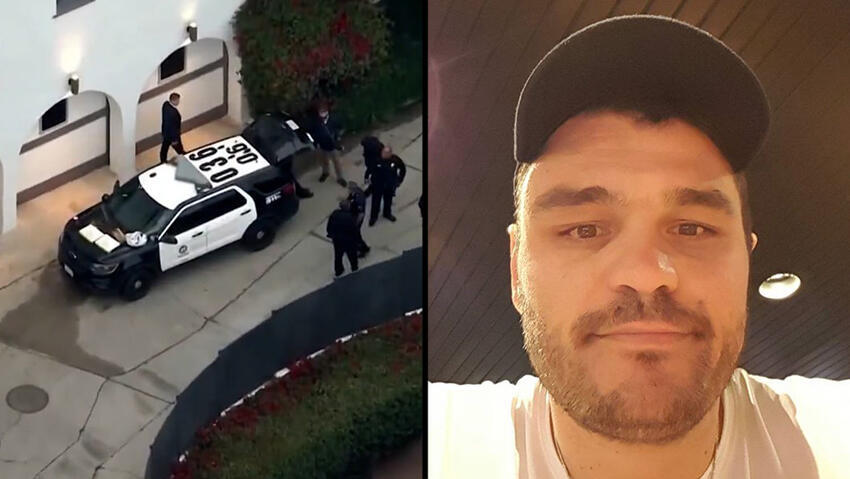 "Emil loved his family and took care of them. He was a child who had achievements in life. It is true that he also had falls, but he knew how to get up. He also opened a car dealership there to improve his financial situation. Emil was a child who was all about giving. He would send money to us, to help us," his father said.
He added that "I was in contact with his wife in Miami. She insisted on burying him there. We are all in shock. No one knows what happened. There are many versions. I understand that he met there with people he knew, but beyond that I have no idea."
One of the eyewitnesses to the murder was Adam Devine, star of the "Pitch Perfect" movies. In the "This Is Important" podcast, he described the moments leading up to the murder: "People on the other side of the street were playing a crazy poker game. They arrived in Lamborghinis, Bentleys, Rolls Royces, I'm sure they were playing cards there."
"It was fun to see, so me and my wife watched from the balcony, it looked crazy," he continued, describing what he saw with his wife, actress Chloe Bridges. "And then comes the sad part. Someone there was murdered. Someone there was murdered. This is not Hollywood, this is a story about my real life."
The American television channel ABC7 reported that, according to one of the neighbors, people were playing poker in the house where Lahaziel was shot.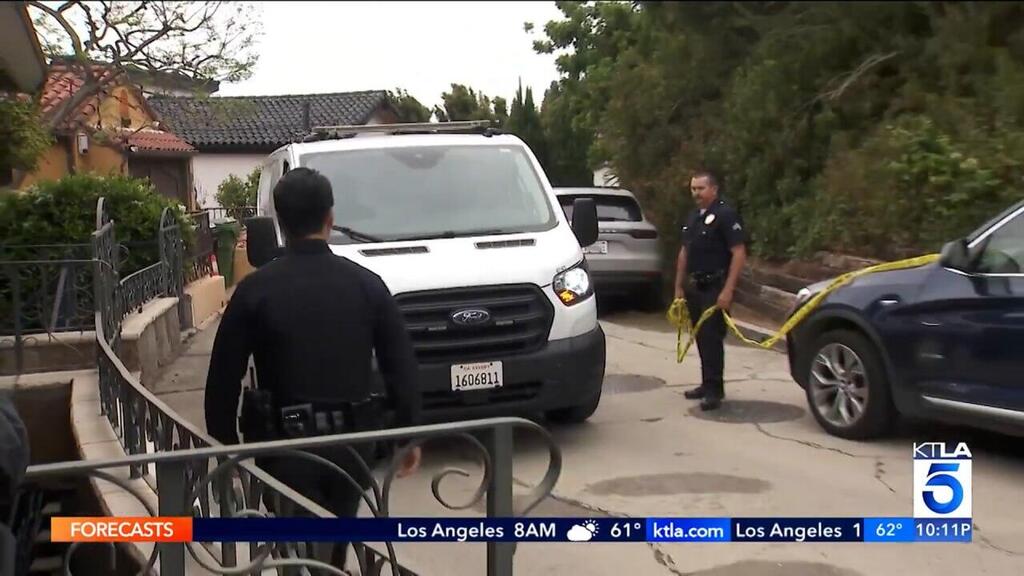 "One of the guests was called outside the house because someone who stopped at the door wanted to talk to him," said the neighbor. "As soon as the guest went outside, the person who stopped by the house shot him. I don't know why, I don't know what the circumstances were, but he shot him and killed him."
Lahaziel, it was reported in the US, was standing outside a house in the Hollywood Hills neighborhood talking to another man – who suddenly pulled out a gun and shot him several times. According to other reports in the local media, the suspect shot him from a car, fled the scene - and has not yet been caught. The motive for the incident has not yet been clarified. The shooting took place at 2:00 a.m. Los Angeles time. Reports in the US said that the rescue teams performed CPR on him, but had to pronounce him dead.
First published: 10:28, 06.08.23