A gunman stepped out of a silver sedan and starting shooting people at an outlet mall in Dallas, Texas on Saturday, killing eight and wounding seven others - three critically, before being killed by a police officer who happened to be nearby, authorities said.
Authorities did not immediately provide details about the victims at Allen Premium Outlets, a sprawling outdoor shopping center, but witnesses reported seeing children among them. Some said they also saw what appeared to be a police officer and a mall security guard unconscious on the ground.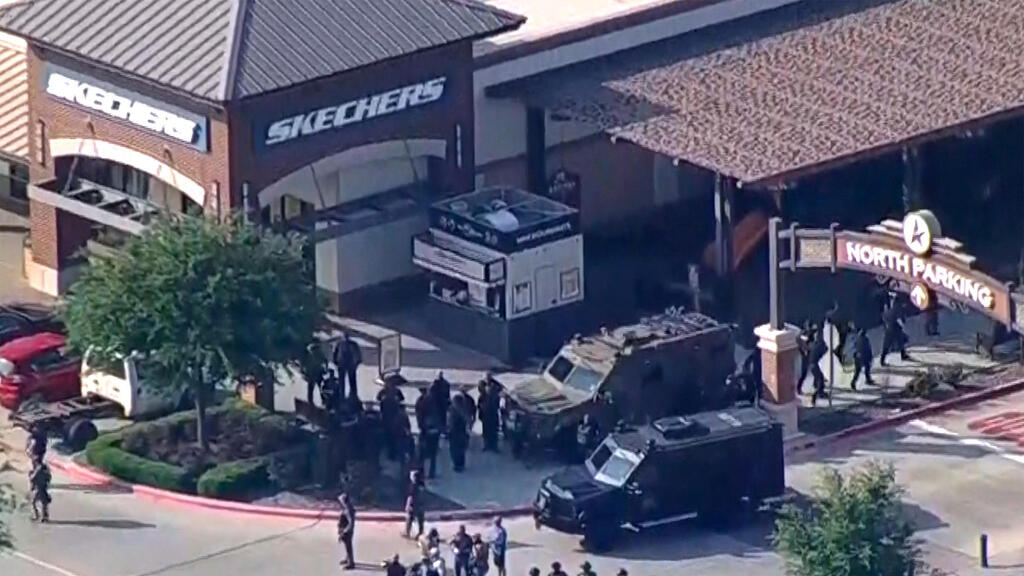 The shooting, the latest eruption of what has been an unprecedented pace of mass killings in the U.S., sent hundreds fleeing in panic. Barely a week before, authorities say, a man fatally shot five people in Cleveland, Texas, after a neighbor asked him to stop firing his weapon while a baby slept.
A 16-year-old pretzel stand employee, Maxwell Gum, described a virtual stampede of shoppers. He and others sheltered in a storage room.
"We started running. Kids were getting trampled," Gum said. "My co-worker picked up a 4-year-old girl and gave her to her parents."
Dashcam video that circulated online showed the gunman getting out of a car and shooting at people on the sidewalk. More than three dozen shots could be heard as the vehicle recording the video drove off.
Allen Fire Chief Jonathan Boyd said seven people including the shooter died at the scene. Nine victims were taken to area hospitals, but two of them died.
Three of the wounded were in critical condition in the evening, Boyd said, and four were stable.
An Allen Police officer was in the area on an unrelated call when he heard shots at 3:36 p.m., the police department wrote on Facebook.
"The officer engaged the suspect and neutralized the threat. He then called for emergency personnel," it added.
Mass killings are happening with staggering frequency in the United States this year: an average of about one a week, according to a database maintained by The Associated Press and USA Today in partnership with Northeastern University.
First published: 08:31, 05.07.23