IDF forces on Thursday, raided the military quarter of the Hamas terrorist organization in the heart of Gaza City, near the Shifa Hospital which is the heart of intelligence and operational activities of Hamas and was used, among other things, to plan and prepare Hamas operatives for the murderous attack on October 7th.
The IDF spokesperson described the quarter as including the central intelligence headquarters and the aerial array headquarters of the terrorist organization, as well as Hamas government offices, including the Ministry of Interior and a police station.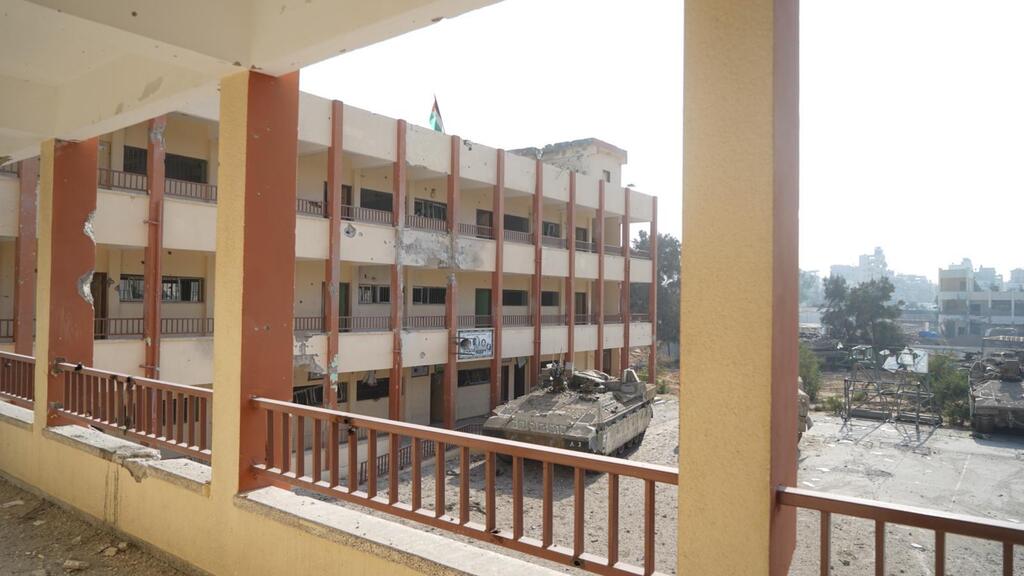 "It also contains the largest training facilities in the Gaza Strip for urban warfare, military outposts, warehouses and various munitions factories (used to produce rockets, anti-tank missiles, UAVs and explosives). Also in the area are commanders' offices, underground tunnel networks and war-rooms from which the Hamas terrorist organization directs fighting and fire," the IDF said.
In a video shot by troops, evidence of the Hamas use of a school room shows rockets, anti-tank missiles, launcher, AK47s and other munitions while just behind the wall, is a classroom where Gazan children attended school.
"All the terrorist infrastructures was found in close proximity to civilian facilities such as schools, kindergartens, medical clinics and mosques. This is further proof of the terrorist organization's use of the residents of the Gaza Strip as a human shield for its murderous terrorist activities," the IDF said in a statement.
Journalists were invited to see how Hamas was endangering its own population when they were allowed to enter an a apartment of a Gazan family that had a a rocket production facility, weapons and a drone storage adjacent to a their daughter's bedroom.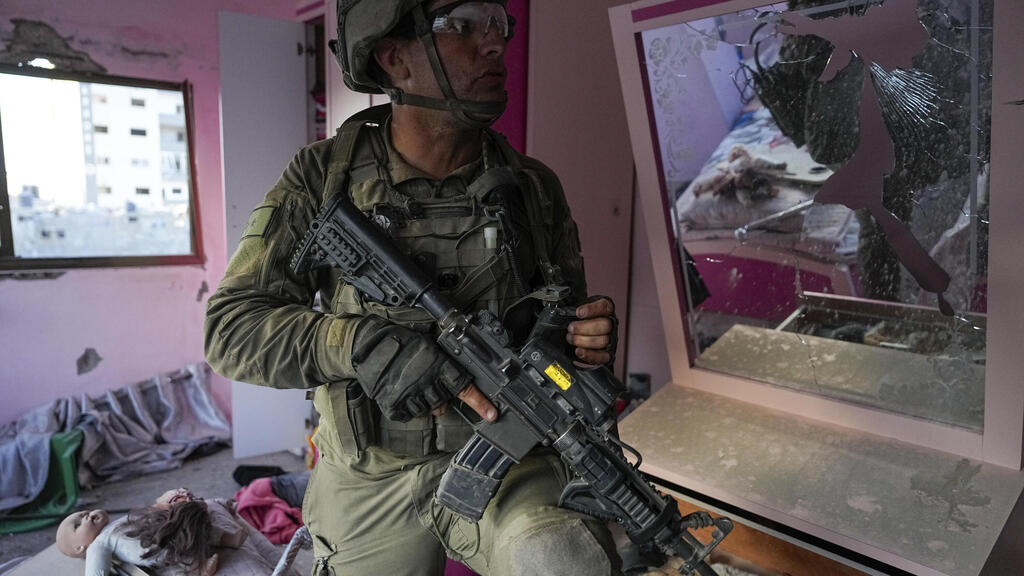 "In one room rockets are being made and in the other, the kids are sleeping," the military spokesperson said. The building was neighboring a school in the Shiekh Radwan quarter of Gaza City.
The soldiers found explosives and Hamas operational plans. In a video released by the IDF a soldier shows that he found a handguide to how to make bombs and missiles. He also showed the shaft leading to a tunnel beneath and a air-conditioning unit used in the tunnel, all in contrast to a bedroom used by little girls and painted pink in a Gaza apartment.