National Security Minister Itamar Ben-Gvir visited Jerusalem's Temple Mount Sunday morning after he avoided doing so on last week's Jerusalem Day as he used to do in years past.
"We are in charge here," he said at the Temple Mount Plaza. "All of Hamas' threats won't help, we are in charge in Jerusalem and the entire land of Israel."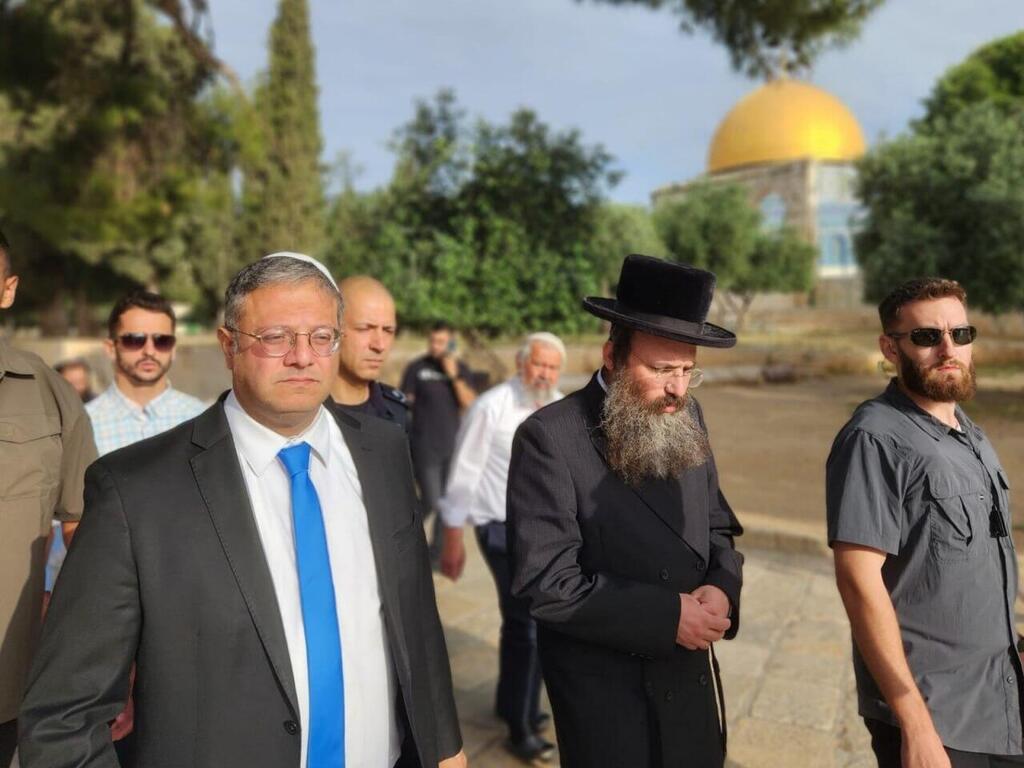 Ben-Gvir praised the police for "doing a wonderful job" in securing Thursday's controversial Jerusalem Day Flag March, an annual nationalist parade celebrating the reunification of the city in the 1967 Six-Day War that in recent years has become a point of contention with the Palestinians.
He also referred to his ultranationalist Otzma Yehudit Party's weeklong boycott of Knesset votes as the far-right faction is at loggerheads with Finance Ministry officials over extra funds for the development of rural areas in the Negev and Galilee regions where a large part of his constituency resides.
"I'm happy to visit the Temple Mount, the most important place for the people of Israel, but we also have to remember our brothers in the Negev and Galilee," he said.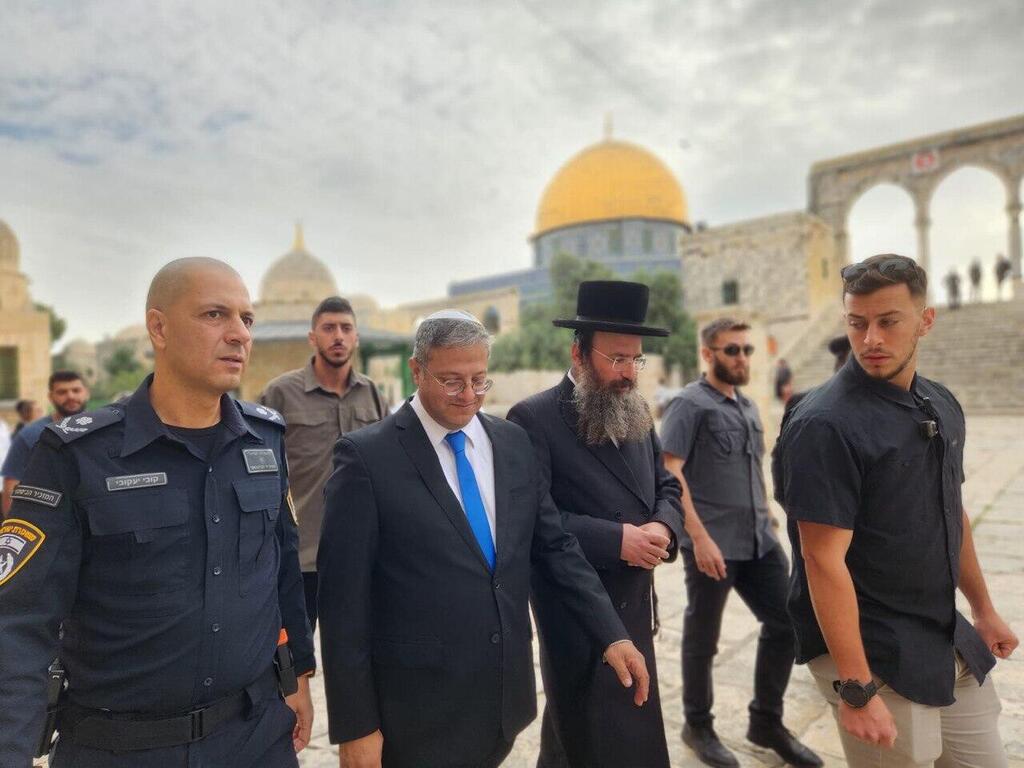 "In the upcoming budget, we must invest there. Jerusalem is our soul, the Negev and Galilee are our spirit. We must invest there and assert ourselves there, be the landlords of the Negev and Galilee. The foundation for that is the budget.
On Thursday, before the Flag March, Development of the Periphery, the Negev and the Galilee Minister Yitzhak Wasserlauf of Ben-Gvir's party, along with the police minister's wife Ayala Ben Gvir, ascended to the Temple Mount. Several members of the ruling Likud Party also arrived at the site, including Ariel Kalner, Amit Halevi, and Dan Illouz, who sang the national anthem "Hatikvah" during their visit to the mountain. The act was condemned as a provocation by Jordan's foreign ministry.
The Jordanian Ministry of Foreign Affairs condemned Ben-Gvir's visit to the Temple Mount, stating that "the ascent of the Israeli Minister of National Security to the Temple Mount and the Al Aqsa compound is a violation of the sanctity of the place – it is a provocative step that must be condemned."
The Jordanian statement says that "this is a dangerous escalation that constitutes a blatant violation of international law and the status quo in Jerusalem. The ministry appeals to Israel with the demand to respect the sanctity of the place."
First published: 08:38, 05.21.23