Foreign Minister
Eli Cohen
met with Hungarian Foreign Minister Péter Szijjártó in Budapest Wednesday and discussed Hungary's intention to move its embassy to Jerusalem.
Foreign Ministry officials said the Hungarians were waiting to declare the move during a special event, possibly in a future meeting between Prime Minister Benjamin Netanyahu and Hungarian Prime Minister Viktor Orbán.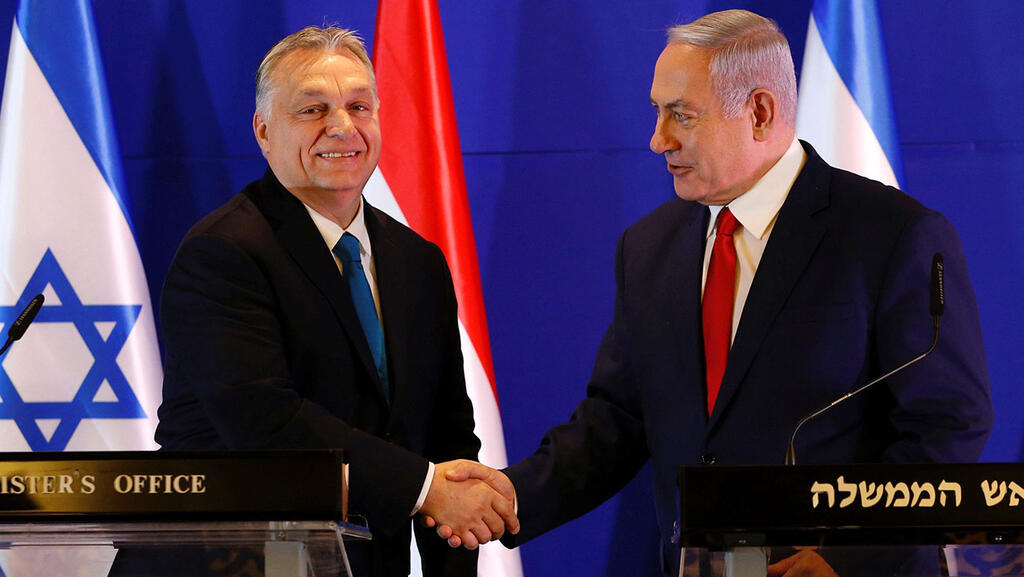 Netanyahu has been urging Orban to make the move for several years and sources in the Hungarian government said that the prime minister's efforts convinced the Hungarian leader due to the close personal relationship the two share.
Should Hungary move its embassy to Jerusalem, it would be the first member of the European Union to do so and would be in contradiction with the EU's position, which does not recognize Jerusalem as Israel's capital.
Cohen was in Budapest, as part of his visit to four European countries: Croatia, Slovakia, Austria, and Hungary. In his meeting with his counterpart, the two discussed the Iranian threat to the Middle East and Europe and the steps that would be taken in response, the war in Ukraine, and cooperation between Israel and European nations in areas of regional security, energy, trade, and tourism.
Szijjártó talked about the EU's biased stance against Israel and said that Hungary would continue to stand by Israel on the international stage.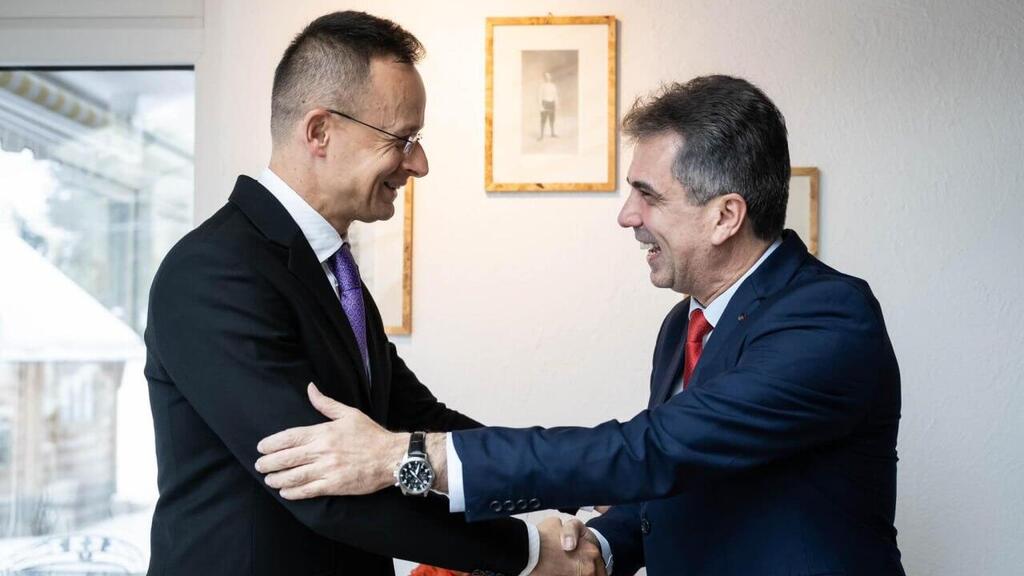 He added that his country would turn to the International Court of Justice in Hague and support Israel's position against Palestinian initiatives there. Szijjártó said that Hungary opposes the Palestinian Authority's practice of paying stipends to terrorists who murdered Jews.
"Hungary has stood by Israel for years," Cohen said during his visit. "Strengthening the pro-Israel front, together with other countries in Europe, is an important political and economic interest for Israel," he said.
"I thanked the Hungarian Foreign Minister for his support for Israel at the International Court of Justice (ICJ) and for his firm stance against the Palestinian Authority's payment to terrorists who murdered Israelis," he added.
"The war in Ukraine has made Israel a strategic asset for European countries, both in regional security and energy. We'd be happy to stand by European countries and assist them in dealing with their new reality."