The central Tel Aviv shooting attack on Saturday that claimed the life of security officer Chen Amir and the Burqa village attack carried out on Friday by settlers both serve as pieces of the same puzzle. Both Islamic and Jewish terror waves all over the West Bank and inside Israeli territory could eventually culminate in a third Intifada, the kind where Israeli security personnel would be stretched so thin they would simply be unable to respond to all other corresponding security incidents that would surely follow.
These terror waves feed each other, birthing more and more attacks. The only thing that is different is the technology that alters the methods through which both sides carry out their respective attacks.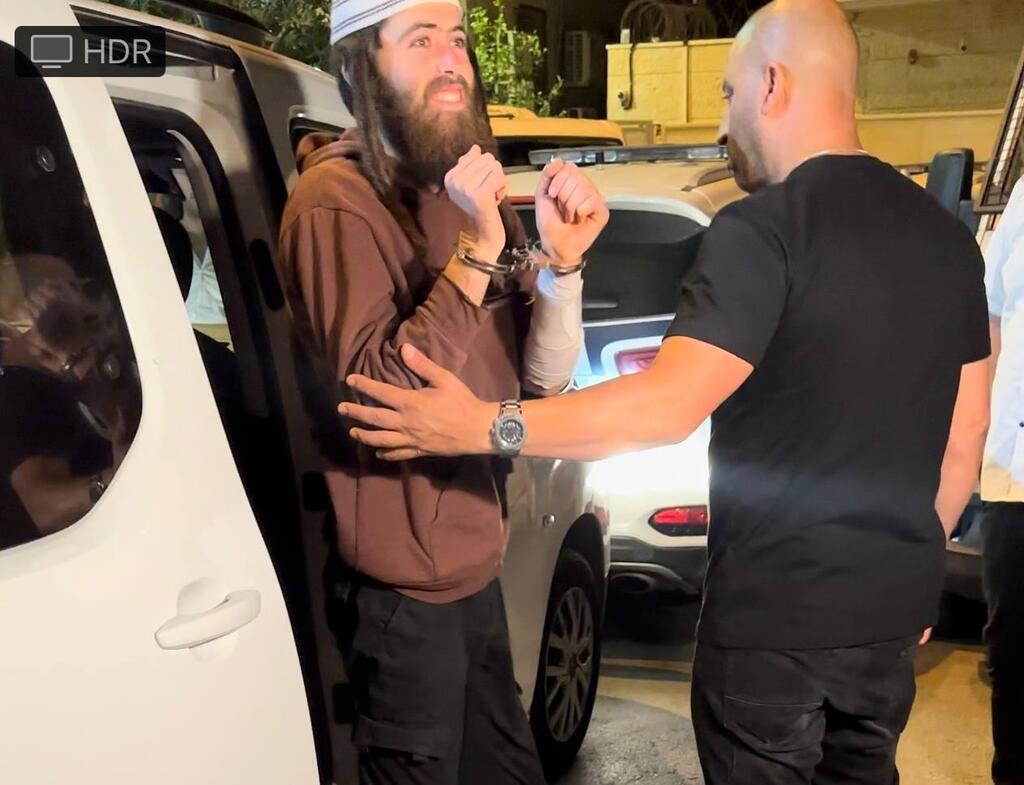 One might speculate that the Jewish terrorist attacks, carried out by outlaw settlers, are even more disconcerting, for they are strategically devised and institutionally encouraged by Israel's political right wing rank-and-file. That is, consequently, the reason the Biden administration has labeled the settler attacks on the village of Burqa as "Jewish terrorist attacks." A thorough examination of the proceedings before and during the attack, unfortunately, proves the Americans correct.
What happened can be accurately described as a premeditated and well-organized act of provocation, specifically designed to target Palestinian civilians, knowing full well their appearance in the Palestinian village would necessitate an immediate response from the locals. This is exactly what the settlers from the Oz Zion outpost were hoping for, since it would serve as the desired impetus to further escalate the attacks.
How else could you possibly explain it? Events began unfolding Friday around 19:00, a time where no one takes their herds out for grazing. Yes, it was still light out, but by that time, livestock are all nestled in their enclosures, ready for a sound good nights sleep. There isn't a single rancher who won't verify this.
Additionally, this was after the Shabbat was ready to start. Is there a rabbi out there who would authorize cattle grazing at that hour, which just so happened to "innocuously" spill into a Palestinian village?
This was clearly an attack that stemmed from the desire for retaliation due to a recent Palestinian attack. Also, who exactly sent a message that misreported the location of the incident, further slowing down the response from the Israel Defense Forces, which gave the settlers more time to carry out their nefarious deeds?
Not to mention two Palestinian cars were set ablaze by the settlers, which begs the question – Why would an innocent cattle grazer carry flammable accelerants to begin with?
It was only around 21:00 when the settlers correctly alerted the IDF to their location, which happened after a couple of settlers sustained injuries from the rocks hurled at them by Burqa locals. One of them was badly injured from a head wound, but not before killing a Palestinian youth.
Whether the settlers had received a seal of approval from a rabbi to carry out these attacks on Shabbat is anyone's guess; it is not too difficult to surmise this attack was a natural follow up to other settler-initiated attacks against Palestinian civilians in recent times.
They all cited prior Palestinian terror attacks as justification, but the practical outcomes were pogroms carried out against Palestinian civilians that were never involved in any terrorist attacks, possibly hoping to incite the third Intifada they're secretly hoping for.
There was a time when these sort of settler attacks could be described as acts of a frustrated and over-exuberant youth, but that time has passed. These days, participants are adults with families, egged on by hard-right members of the Knesset who describe these attacks as self-defense, supposedly originating from a dire necessity to protect themselves from evil, all-destructive Palestinian forces, hellbent on exercising violence without prejudice.
These attacks are in line with the master plan that originated in the mind of one Bezalel Smotrich, currently the country's Finance Minister. He wanted to stir things up to the extent that it would incite an all-out war between the Israelis and the Palestinians. That, in turn, would cause the IDF to raze Palestinian villages and subjugate those remaining to a state that functions as "less-than-democratic." If that reminds you of the second Intifada, that is likely not a coincidence.
This overall approach is not something pioneered by the Israeli extreme-right. Both Hezbollah and Hamas have a military arm, and we never stop blaming the Europeans for being willing to recognize those, while we do the exact same thing, hiding behind the thin veil of self-defense as justification. We have the politicians as the more-legitimate part of the overall apparatus, and the lawless settlers as the military arm that carries out violent acts while being implicitly (and often explicitly) encouraged to continue.
One of the ways in which that is achieved is by strenuously discrediting the IDF's upper echelon, fictitiously blaming them for all sorts of misdeeds, stoking the division and delegitimizing the army ... right up until the moment they actually need them.
On their end, military commanders, spearheaded by IDF Chief of Staff Herzi Halevy, are doing all they can to stop larger swaths of previously uninvolved Palestinians from taking up arms against the settlers, but as time moves along it seems the effectiveness of their efforts is subsiding.
Where does this leave us? We're not entirely certain, but we do know answers are right around the corner, and these upcoming months could showcase the rapid advancement of Smotrich's "doomsday" plan. So buckle up. This is going to be a wild ride.