Israel on Wednesday swore in Isaac Herzog as its 11th president, in a ceremony of grand pomp including honor guards in dress uniforms, mounted police escorts and the blowing of the shofar by IDF rabbis.
The inauguration ceremony at the Knesset in Jerusalem brought to end Reuven Rivlin's seven year term in office, and saw the largely ceremonial position passed from the 81-year-old former Likud lawmaker to the 60-year-old ex-head of the Labor party. Rivlin's own predecessor, Shimon Peres, also led the left-wing party.
Herzog set out for the Knesset at 3:45 pm, protected by police motorcycles that accompany him as he entered the Knesset plaza for the official ceremony that was set to begin at 4pm and overseen by Knesset Speaker Mickey Levy.
Around 100 immigrant children participated in the ceremony, who were taken to the Knesset from absorption centers in Carmiel and Kiryat Yam. Also in attendance were senior Israeli officials including IDF Chief of Staff Aviv Kochavi and chief rabbis David Lau and Yitzhak Yosef.
Herzog, the recent Jewish Agency chair and son of a previous president,
was elected
last month, beating his right-wing rival Miriam Peretz by 87 votes to 26 in a secret ballot of Knesset members. Herzog personally invited Peretz to the ceremony.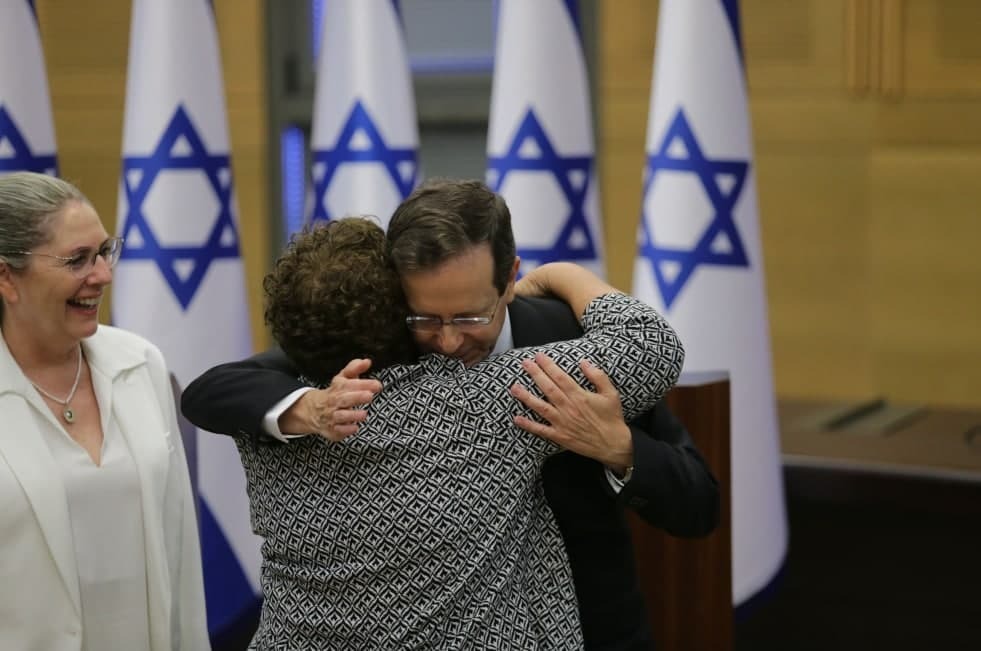 The scion of a prominent Zionist family, Herzog will hold office for a single seven-year term. His father, Chaim Herzog, served as president in the 1980s after a term as Israel's ambassador to the United Nations, and his grandfather, Yitzhak HaLevi Herzog, was the country's first chief rabbi.
His uncle, Abba Eban, served as foreign minister and ambassador to the United Nations and United States.
"The truth is that I am a little envious of you," Rivlin said in a Hebrew message to Herzog published on Twitter ahead of Wednesday's ceremony.
"In a short while you will discover what a great and wonderful privilege you have to be president of all of Israel's various communities - Jews and Arabs, religious and secular, young and old," said the retiring president who has spent much of his own term in office trying to bridge Israel's societal gaps.
Taking office at a time of deep divisions in Israeli society, Herzog said upon his election last month that he intends to be "the president of everyone" and work to preserve Israel's democracy.
While most of the office's function is to receive foreign dignitaries and other ceremonial roles, the president has the power to grant pardons. That could become part of the national agenda if former prime minister Benjamin Netanyahu, who is on trial for corruption charges, is ever convicted.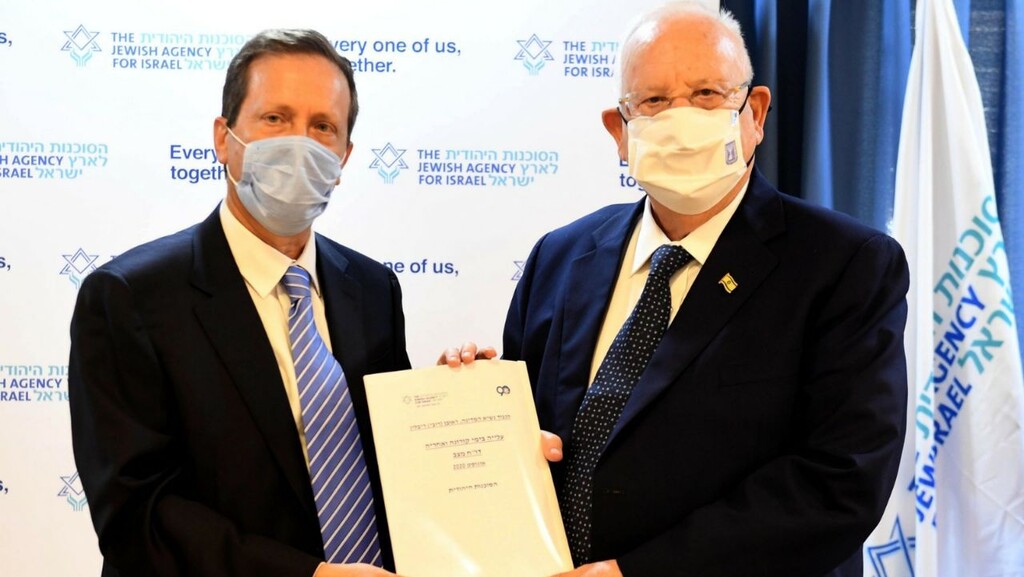 He also is responsible for selecting a political party leader to form a governing coalition and serve as prime minister after parliamentary elections - a task Rivlin has done five times while in office, most recently after the March 23 parliamentary election.
Herzog's inauguration comes less than a month after Israel swore in a new government under Prime Minister Naftali Bennett, who struck a coalition agreement with Foreign Minister Yair Lapid.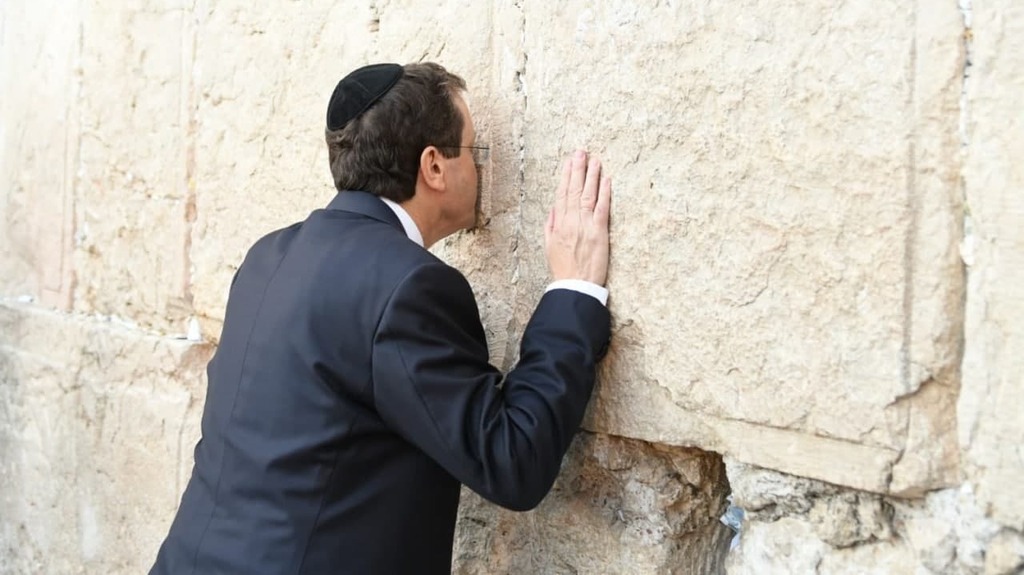 The presidential handover was held for the first time at the official presidential residence in Jerusalem.
Herzog arrived there at around 7:30pm and was greeted by Rivlin. At the end of the handover, Rivlin bade a final farewell to the mansion, leaving it in the hands of the new tenants - President Isaac Herzog and his wife Michal.
First published: 09:41, 07.07.21