Hamas's attempt to undermine the security stability in the West Bank in recent weeks is a result of the terror organization's leadership abroad and within the Gaza Strip joining forces.
The brain behind this collaboration is the leader of Hamas in the West Bank, Saleh al-Arouri, who constantly pushes for more attacks, and tends to travel a lot to Beirut, Istanbul, and Doha in order the strengthen the organization's ties.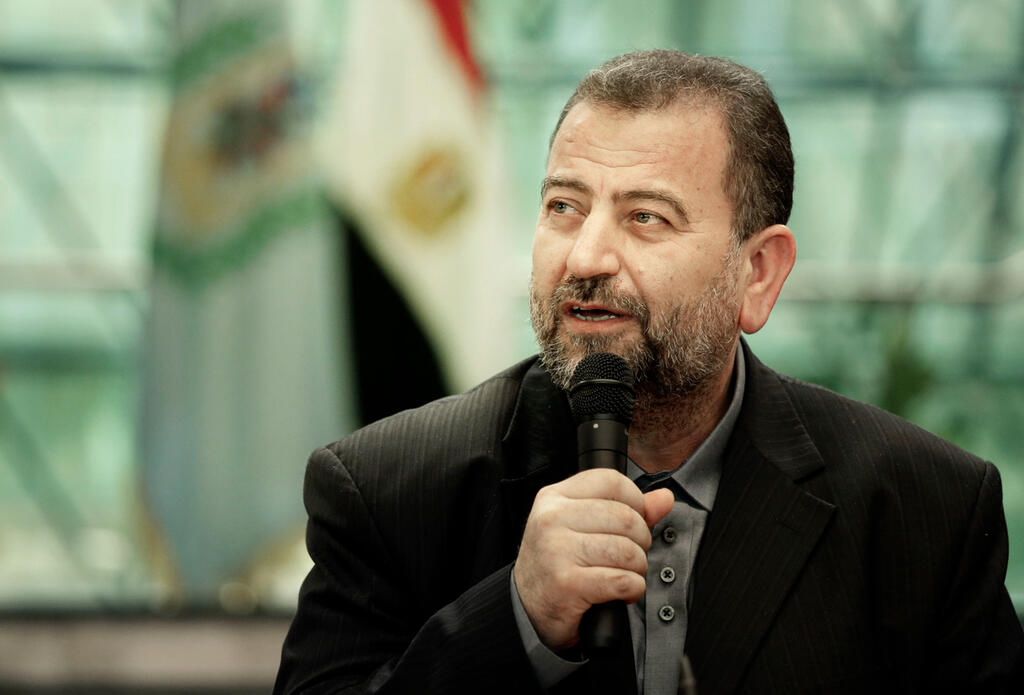 Al-Arouri's title makes it seem that he is one responsible for Hamas' activity in the West Bank, but his credentials are much broader. He spends a lot of his time in an attempt to empower Hamas's military activity outside Gaza, in both the West Bank and Lebanon.
The endless work of the Israeli security forces in capturing armed cells in the West Bank does not appear to discourage al-Arouri, and he continues to devote more and more resources to it. Even last month, when Israel announced it had
arrested more than 50 members of a Hamas cell
in the West Bank, which was involved in planning terror attacks inside Israel, it didn't hurt his motivation to continue establishing other cells from scratch.
To do this, he uses Hamas' "West Bank headquarters" in Gaza, which is operated by prisoners who got released in the Gilad Shalit prisoner exchange deal, many of whom are West Bank-natives. These operatives are trying to create remote-controlled Hamas military squads in the West Bank, recruiting the people they know in the area.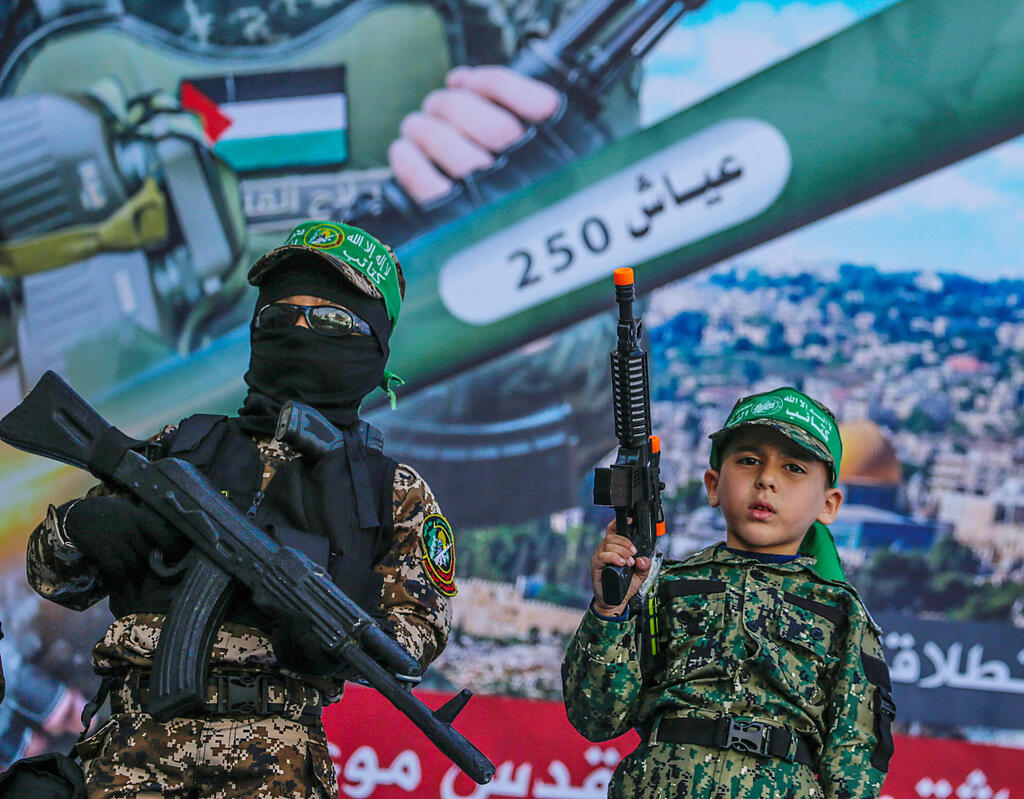 Hamas also got used to the automatic Israeli pardon given to it in the Gaza Strip for the actions it conducts in the West Bank as a desire to keep the quiet on the southern border - even if some of the terror squads that carry out attacks in the West Bank receive instructions from Gaza.
Meanwhile in Gaza, the current quiet is being used by Hamas to rebuild and empower its military capabilities for the next campaign against Israel. In the past seven months since May war known as "Operation Guardians of the Walls," in which Hamas fired some 4,360 rockets, the terror group has carried out an extensive overview and came up with a plan that would allow it to face Israel more efficiently in a future was.
The system it is trying to build is based on the maximum distribution of its abilities so it can function even if some of them are thwarted in the next conflict.
In Operation Guardian of the Walls, Hamas was able to fire more than a hundred rockets within minutes from several places towards one target to make it difficult for the Iron Dome to cope with massive barrages. Hamas now wants to improve that ability to be able to fire more than 200 rockets in a single barrage to challenge Israel's air defense system.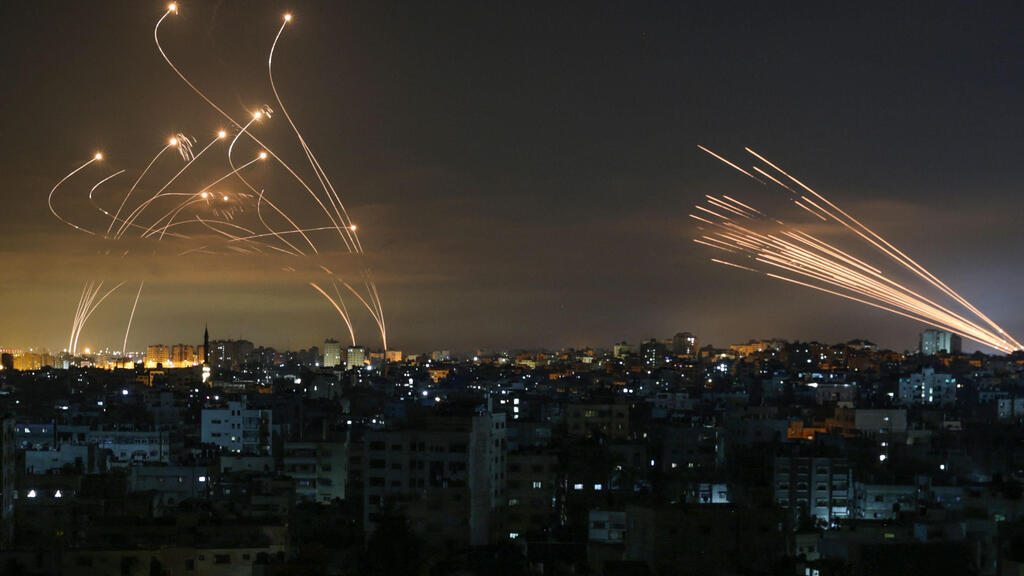 The most significant target that was attacked during the war was Hamas' Research and Development Center, where the organization lost most of its top minds. Hamas is also trying to restore its capabilities with the help of the Lebanese terror group Hezbollah, which is helping it improving its rocket accuracy, development, and production of unmanned aircraft, cyber and electronic warfare to disrupt IDF's operations and the Iron Dome system.
The Hamas naval commandos, consisting of dozens of fighters, also practice on various sea-based operations, including long-distance dives, using fast boats that would allow them to get close to an Israeli oil refinery or beaches to target these locations with anti-tank guided missiles.
But the main ability Hamas is trying to improve ahead of the next war with Israel is kidnapping. In the last few days, the organization in Gaza has carried out a large military exercise, a major part of which was a scenario of abducting an Israeli soldier or a civilian.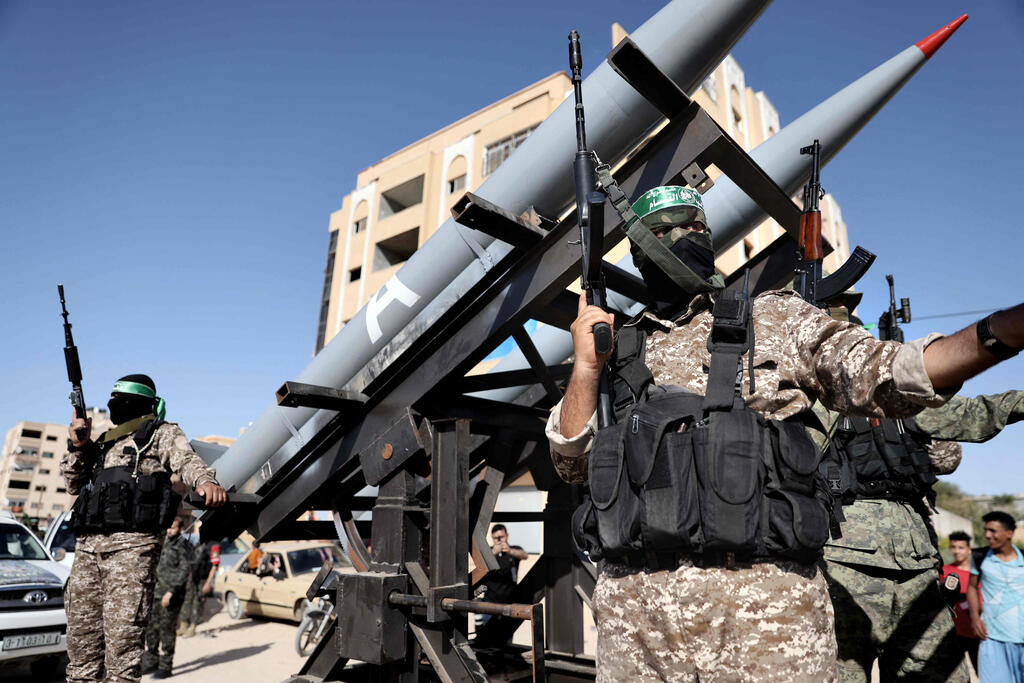 Due to
Israel's completion of the underground barrier
, Hamas is expected to plan an operation to blow up the fence using car bombs and immediately perform a quick penetration through the holes created in it, sending it units in several directions and abducting Israelis.
This plan, by the way, can always take Israel by surprise and will not necessary take place in the wake of another cross-border conflict.
In addition, Hamas also trains to infiltrate Israel using parachutes, and in the upcoming weeks, it will hold another large exercise in which it will focus on firing a rocket barrage at the sea.