Space tourists Keisha Schahaff and her daughter Anastasia Mayer returned Thursday from a brief space voyage, after participating in a commercial flight operated by Virgin Galactic. Schahaff, a native of Antigua and Barbuda in the Caribbean, is married to an Israeli and was seen adorned with an Israeli flag patch on her spacesuit, while her daughter's was decorated with the Scottish flag.
The evening saw the launch of Virgin Galactic's Galactic 02 mission, under the ownership of Richard Branson from New Mexico. After the spacecraft detached from the carrier plane that took it to the appropriate altitude, the engines ignited, and for several minutes, Schahaff and her daughter, alongside Jon Goodwin, an 80-year-old former Olympic athlete diagnosed with Parkinson's in 2014, experienced a state of weightlessness at the edge of space. Also participating in the mission was an astronaut instructor from Branson's company.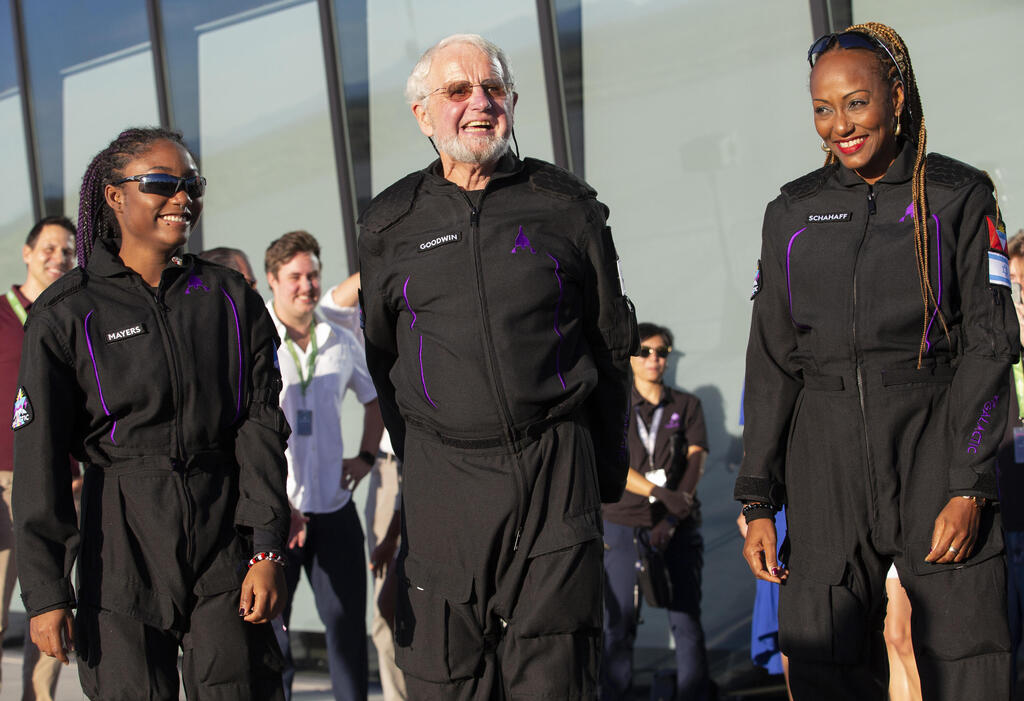 After a few more minutes, the spacecraft landed safely at the airport from which it took off in New Mexico.
Schahaff won the seats on the flight in a sweepstakes in 2021 with Omaze, an American for-profit fundraising company.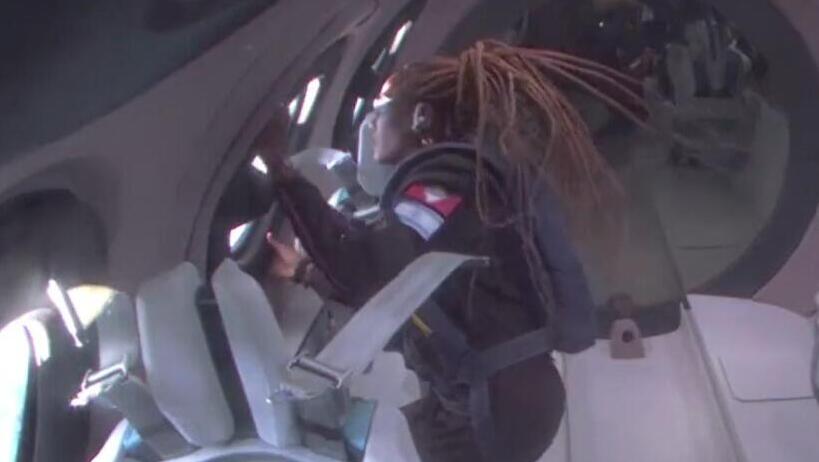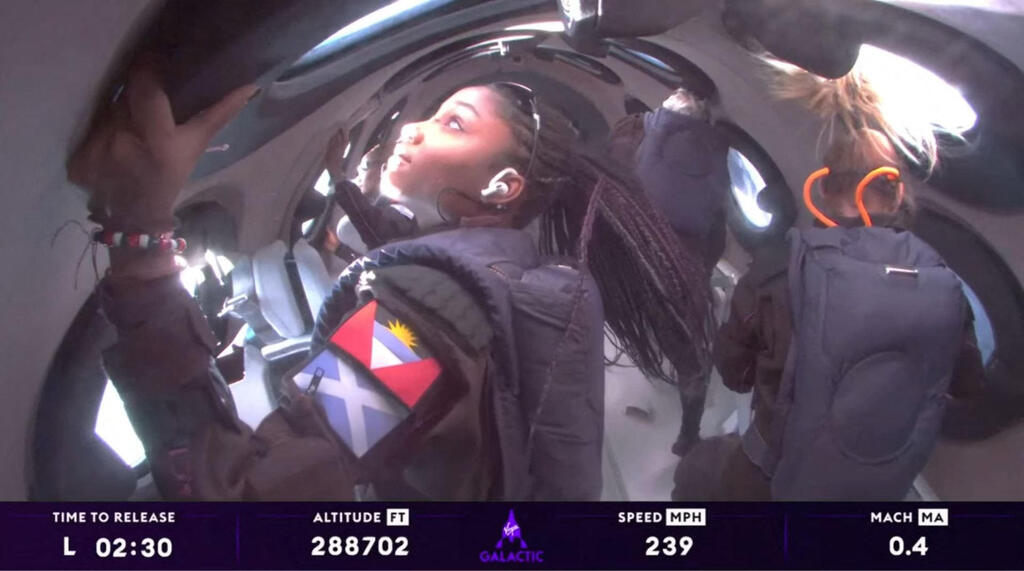 In a November 2021 interview with Ynet, Schahaff recounted her win in the space flight ticket lottery, saying: "It's something I've always dreamed of since childhood, but it was simply an opportunity that arose, and I saw it and decided to give it a try without much expectation of winning."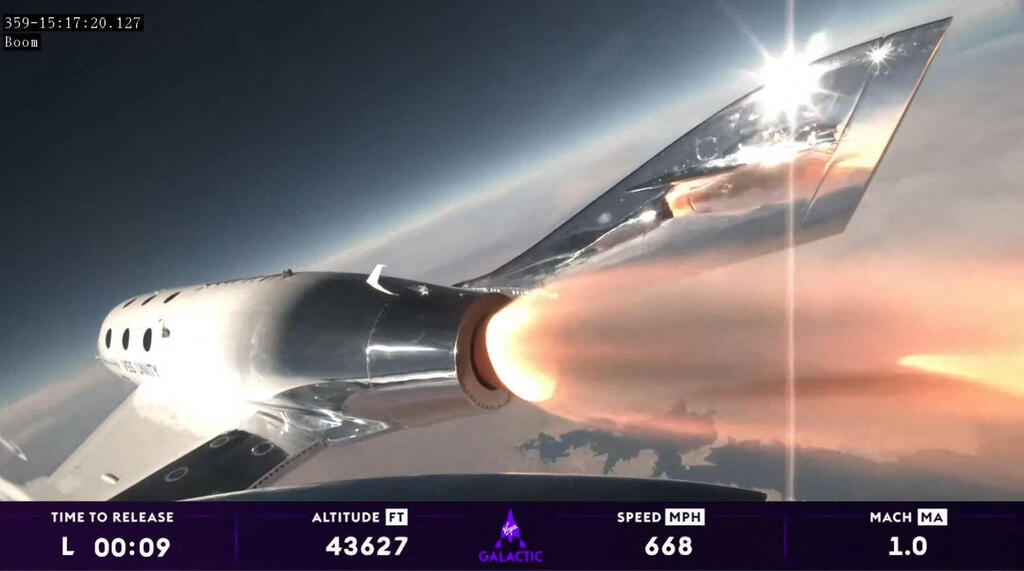 During the same interview, Schahaff shared that she had offered her Israeli husband to join her on the short space flight, but he initially declined, stating that he had no interest in it. "It wasn't my dream, but our daughter was very interested," he said, while expressing great excitement for his wife. "My wife and daughter really love Israel. They will be the first mother and daughter in space - and also the first from the Caribbean. If they had Israeli passports, they would also be the first Israeli women in space."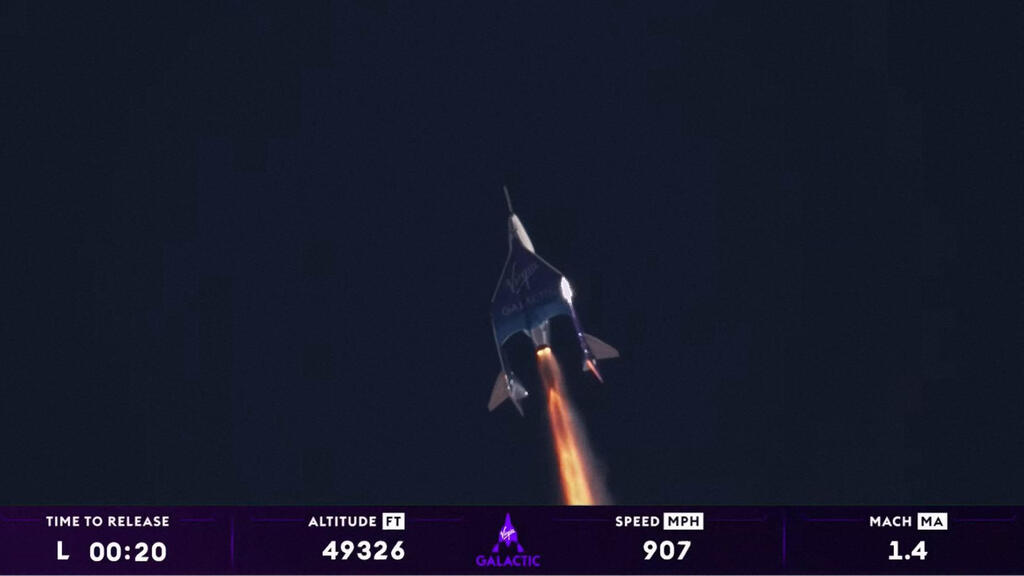 The extremely short flight, lasting only a few minutes, involves the Virgin Galactic spaceplane launching while attached to an aircraft. When the craft reaches an altitude of 15 kilometers, the rocket plane is released. It loses a bit of altitude before the rocket engine is ignited. The rocket plane reaches a height of 88 kilometers. At this stage, all participants in the flight, except for the two pilots, release their seatbelts. They float and gaze downwards through the spaceplane's 17 windows toward Earth.
After three or four minutes of experiencing weightlessness, the passengers return to their seats, and then the plane gradually descends until landing in a manner similar to previous spaceflights.
Virgin Atlantic already has 800 future passengers who have booked spaceflights, and ticket prices initially sold at $250,000 have increased to $450,000.