Tourism Minister Haim Katz is set to be the first member of the Israeli government to make an official and public visit to Saudi Arabia after he arrived on Tuesday, at the head of a delegation participating in the UN tourism conference in Riyadh. Ministers of Communication Shlomo Karhi and Likud lawmaker David Bitan are expected to visit the Gulf nation next week.
Katz's visit comes a week after Education Minister Yoav Kisch was denied entry to the UNESCO conference by Saudi Arabia but officials from his ministry were allowed to attend.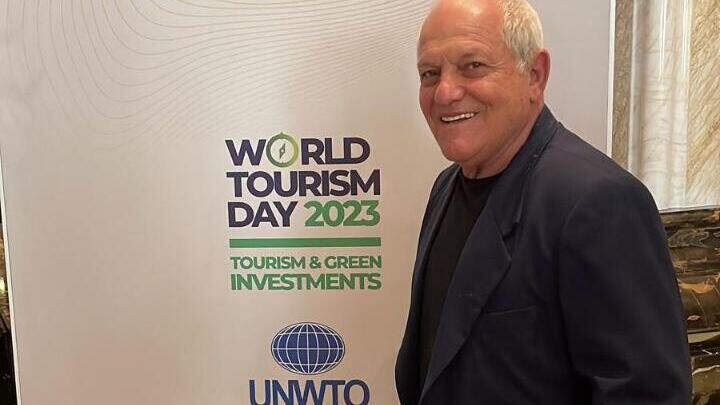 During his 3-day visit, Katz is expected to meet with ministers from Arab nations. "cooperation on matters of tourism is a bridge between peoples," he said. "This partnership has the potential of economic prosperity. I will work to advance Israel's foreign and tourism relations."
Earlier, Saudi Arabia's first ambassador to the Palestinian Authority who arrived in Ramallah, described a decades-old Arab land-for-peace offer as a pillar of any normalization of ties with Israel, an apparent attempt to signal that Riyadh has not abandoned the Palestinian cause.
Expectations of a landmark U.S.-brokered Saudi-Israeli deal have grown over the last week, though the timing and terms remain murky.
Among complicating factors are calls by Riyadh and Washington for the Palestinians to make diplomatic inroads as part of any deal - a prospect unpalatable to Israel's hardline coalition government.
The ambassador, Nayef Al-Sudairi, told reporters in Ramallah his visit "reaffirms that the Palestinian cause and Palestine and the people of Palestine are of high and important status and that in the coming days there will be a chance for a bigger cooperation between Saudi Arabia and the state of Palestine".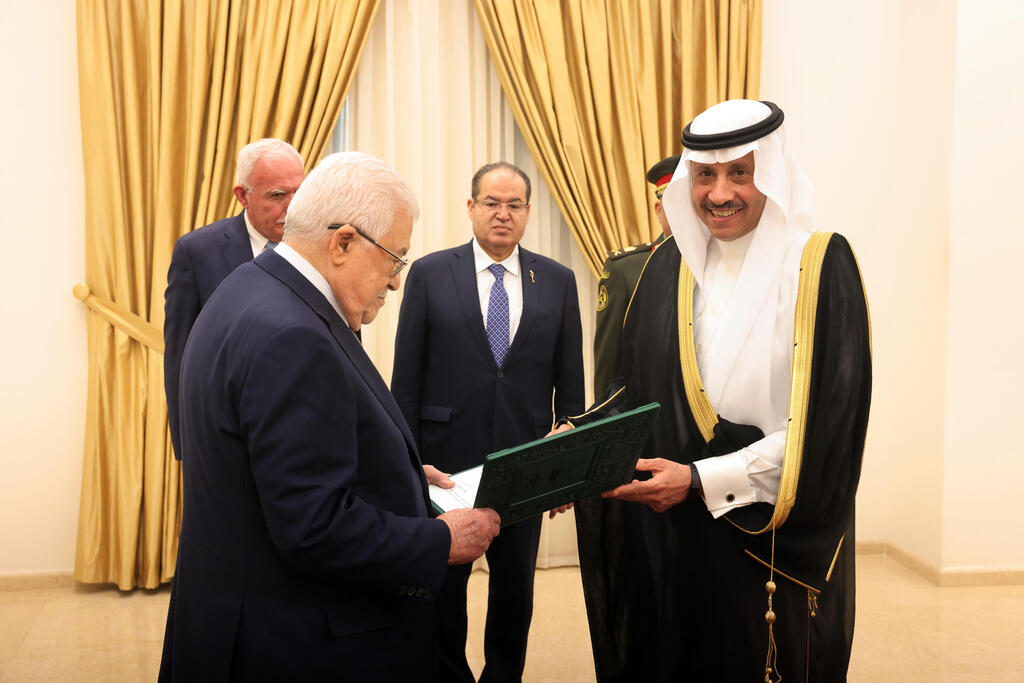 Referring to the prospect of normalization with Israel, Al-Sudairi said: "It is the normal thing among nations to have peace and stability. The Arab initiative, which Saudi Arabia presented in 2002, is a fundamental pillar of any upcoming agreement," he added.
That referred to a proposal aired by Riyadh and later adopted by Arab states widely, under which Israel would get pan-Arab recognition only if it quit territories captured in a 1967 war, including lands where the Palestinians want their state.
Reuters contributed to this report