Palestinians from the West Bank town of Huwara woke up Monday to a horrifying image of burned-down homes and cars, trying to grasp the extent of the damage following a massive riot by settlers, carried out in retaliation to an earlier terror attack.
Palestinian sources said that some 75 homes were damaged during a riot on Sunday night, with 35 of them burned to the ground. Some 95 cars were also destroyed by the flames.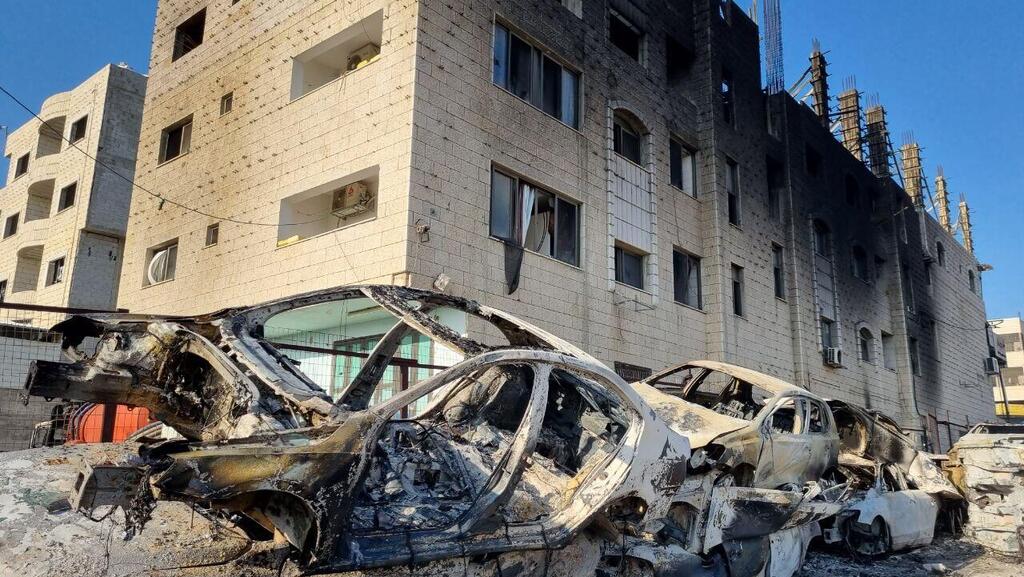 During the riots - which broke out after the
terror attack
that killed two brothers from the settlement of Har Bracha near Nablus - one Palestinian was killed, and hundreds were wounded, many from smoke inhalation.
Just six of the rioters were arrested after the worst outbreak of settler violence in recent history.
According to the Palestinian authorities, 66 Palestinians died in the two months since the beginning of 2023, from IDF or settler gunfire, a staggering figure that causes concern among Israeli security officials.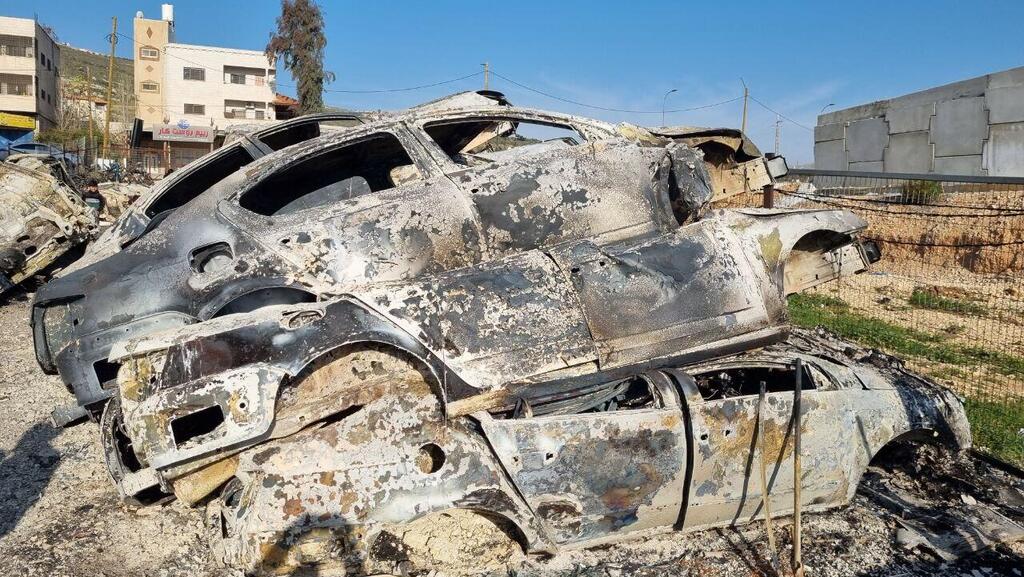 At the same time, 13 Israelis died in terror attacks in the past month alone, prompting the military to bolster troop deployment to the area, with three new battalions arriving on Monday.
The Palestinian town of Huwara, just south of Nablus is a main thoroughfare used by both Palestinians and settlers. Friction there is unavoidable and occurs on nearly a daily basis.
Images of the town, the morning after the settlers' rampage show much destruction.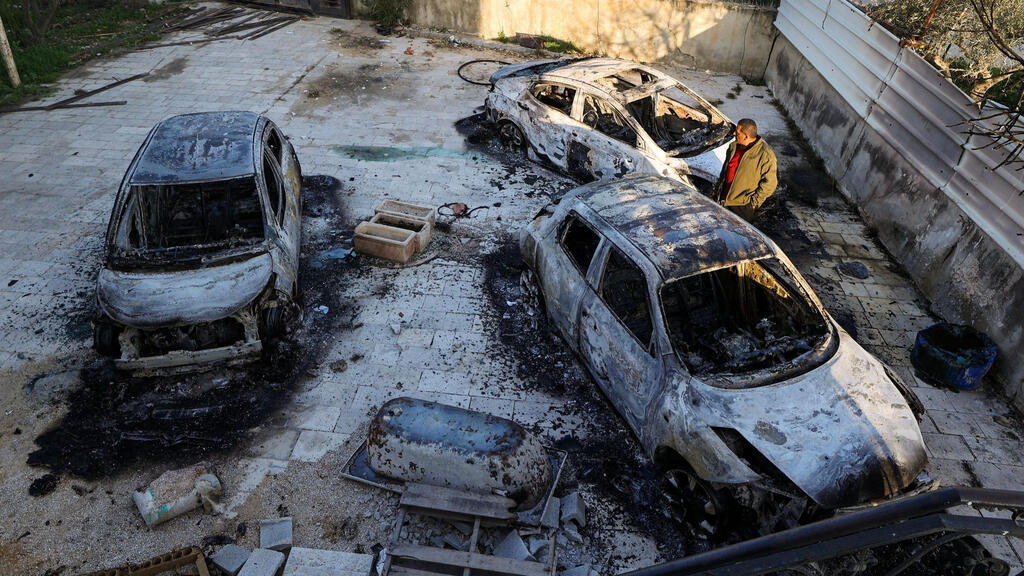 Prime Minister Benjamin Netanyahu urged the rioters to end their violence in a video post on social media, but his request was ignored.
Far-right Finance Minister Bezalel Smotrich also posted a call for the rioters to cease their rampage, but only hours after they began setting fire to homes and property.
Earlier, Smotrich "liked" a social media post by Samaria Regional Council Deputy Mayor David Ben Zion, in which he said that Huwara should be whipped off the face of the earth in response to the earlier terror attack.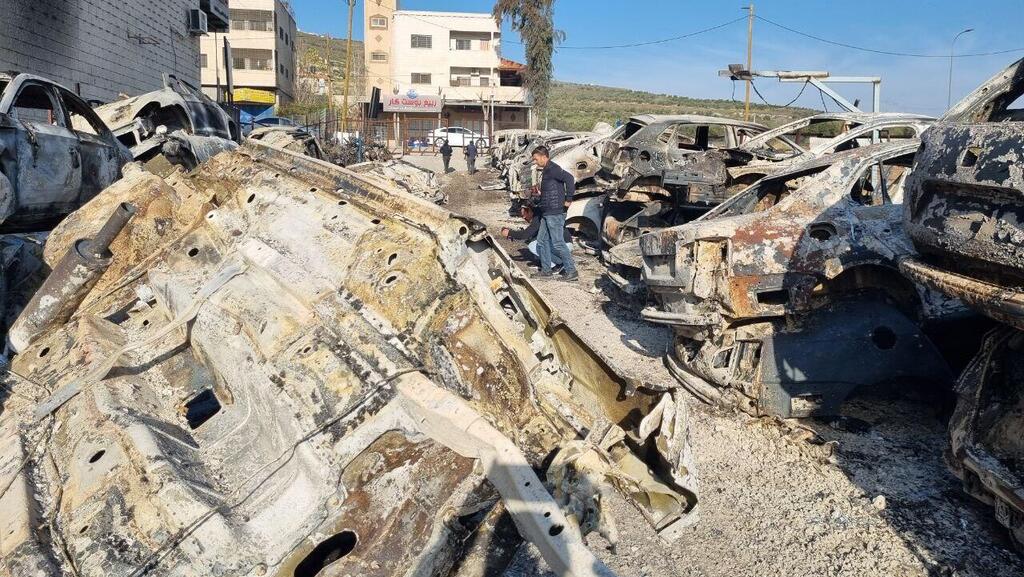 National Security Minister Itamar Ben-Gvir, however, remained silent. The minister who is usually quick to comment on security matters did not condemn the violence of the settlers, many of whom are his constituents.
Members of his Otzma Yehudit (Jewish Power) party, in fact, egged the settlers on.
MK Limor Sonn Har Melech said she supports "the settlers' just outcry." Prominent settler leader Daniela Weiss asked in dismay, "Why should I call on them to stop?"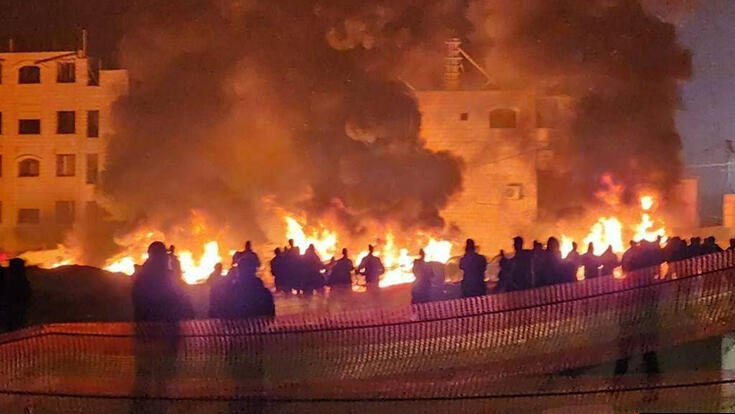 On Tuesday, another member of the party, Tzvika Fogel, said a burned Huwara is what he wants to see. He also called to arrest opposition leader Yair Lapid, who condemned the riots, for treason.
Meanwhile, the identity of the Palestinian terrorist who murdered the two Jewish brothers, Hillel and Yagel Yaniv on Sunday, remains unknown. The manhunt to apprehend him continued on Monday.
He apparently approached their car driving slowly in a traffic jam in Huwara and shot the two from point-blank range.