Less than a month after its inauguration, the new right-wing government in Finland remains embroiled in controversy due to recent revelations of past racist and antisemitic expressions by members of the far-right extremist Finns Party – a major partner in the coalition formed after the electoral upheaval last April, which ousted the left-wing bloc from power.
At the end of last month, a senior member of the Finns Party was forced to resign from his position in the government after it was revealed that he had previously delivered a speech to neo-Nazi activists and humorously threw around the phrase "Heil Hitler." Now, Riikka Purra – both the leader of Finland's far-right party and finance minister – has also been the talk of the town due to the discovery of posts she published in 2008, in which she expressed racist views against blacks and Muslim immigrants, as well as blatant calls for violence.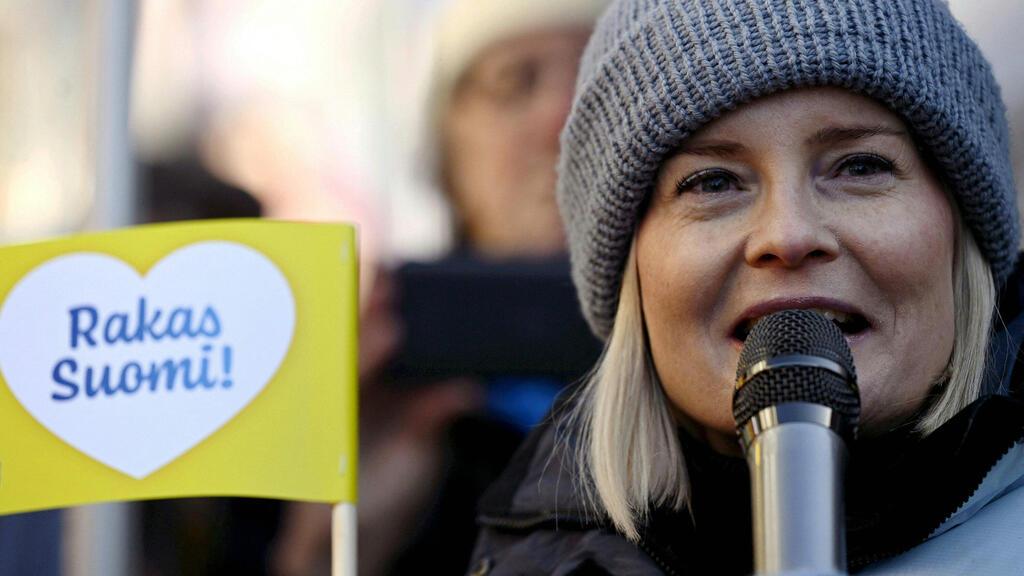 Purra on Wednesday apologized for the posts during a news conference. "There is nothing to defend about the comments I wrote 15 years ago as a private person on a forum of like-minded people," she said. "I would no longer write like that, and I don't do it either. My apology is completely genuine."
The Finns Party is considered a far-right conservative party that strongly opposes opening Finland's borders to immigrants and even supports withdrawal from the European Union. In the April elections, the party came in an impressive second place with 46 seats out of a total of 200, just two seats behind the center-right National Coalition Party. The left-wing Social Democratic Party led by Sanna Marin, who has served as the prime minister since 2019, came in third place with 43 seats.
Last month, National Coalition Party leader Petteri Orpo formed a coalition in which the Finns Party is a major partner. The new government has already pledged to take action to reduce immigration to the Nordic country. Critics define this coalition as the most extreme in Finland's history.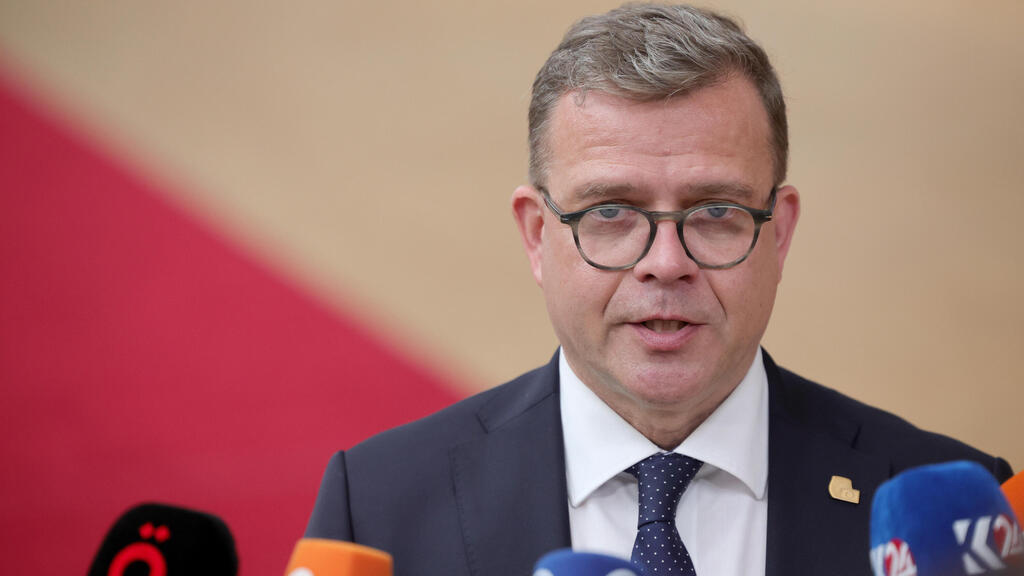 The coalition experienced its first scandal only 10 days after its formation when the economic minister from the Finns Party, Vilhelm Junnila, announced his resignation after his problematic statements were exposed. Among other things, footage from 2019 was leaked in which he was seen stumbling upon political activists of his party and mentioning that one of its members had the registration number 88 in the local elections, which is a symbol for "Heil Hitler" among neo-Nazis (the letter H is the eighth letter in the Latin alphabet).
In March, Junnila had a similar incident when speaking about another one of the party's candidates and reportedly said: "Congratulations on an excellent election number. I know it's a winning number. Eighty-eight, of course, refers to the two H's, but let's not focus on that."
Additional provocative remarks by Junnila in parliamentary discussions in Helsinki in 2019 have also come to light, among them a suggestion that Finland should support mass abortions in Africa in order to combat climate change. Junnila, 41, was eventually urged to resign, and explained that he did so to prevent damage to the good name of the government and Finland as a whole. He apologized for his statements and emphasized that he clearly condemns the Holocaust and antisemitism.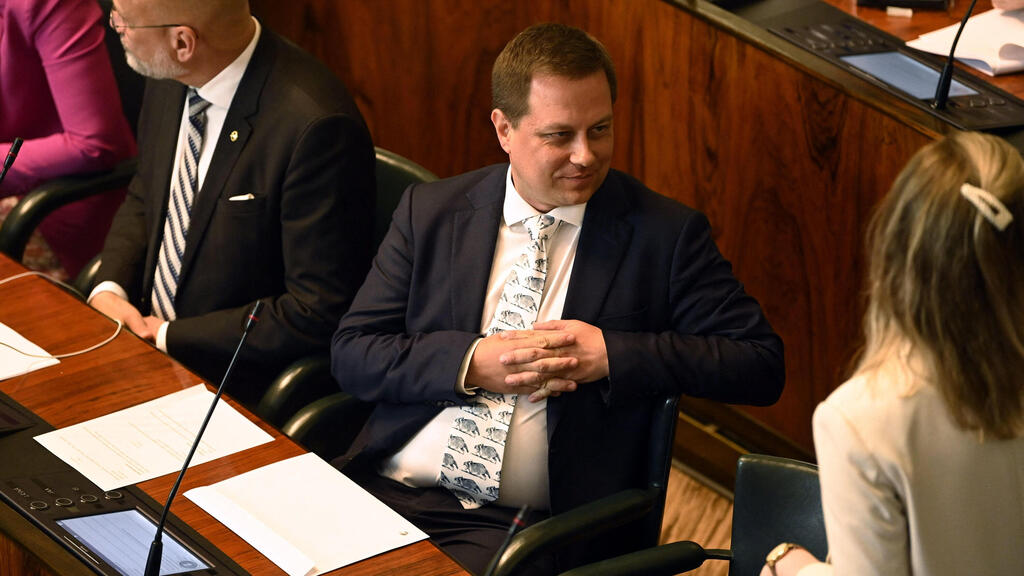 Last week, another senior member of the Finns Party, Interior Minister Mari Rantanen, found herself in a pickle as well. She had to clarify that she does not support conspiracy theories after it was revealed that in past tweets she referred to the "Great Replacement Theory" – a theory promoted by white nationalist far-right conspiracists that claims that white Europeans are being "replaced" by immigrants.
Now, even the leader of the party, Purra, has fallen into this seemingly never-ending list of scandals, as Finnish media recently exposed numerous racist posts that the 46-year-old politician published 15 years ago. Among other things, she wrote about "Turkish monkeys," and used the Finnish equivalent of the n-word in English, accusing them of "selling pirated Vuitton bags." In one of her posts, she claimed that "black men" whistle when they pass by women: "The more Abdullah desires, the more spit comes with it," she allegedly wrote under the username "Rikka."
Additional posts from that same period under the same username that was tied back to Purra call for violent behavior. One of them reads: "Does anyone feel like spitting on beggars and hitting n***** children today in Helsinki?" Another post read, "I am so filled with hatred and pure anger ... What have you done to my soul, Islam?" In yet another post, the same user described a confrontation with a group of young immigrants on a train, saying: "If someone were to give me a rifle, there would be bodies in the train now, you'll see."
Finnish media outlets stressed that they were able to confirm the connection between the user who posted these messages and Purra using biographical details included in the posts. On Tuesday night Purra admitted it she was indeed behind these statements. A day earlier, she refrained from owning up to it, but did say that she made expressions in the past that she would not make today. After coming clean, she came out with an official message in which she apologized explicitly and described her posts as "stupid and absurd." She emphasized that she "does not accept any kind of violence, racism or discrimination."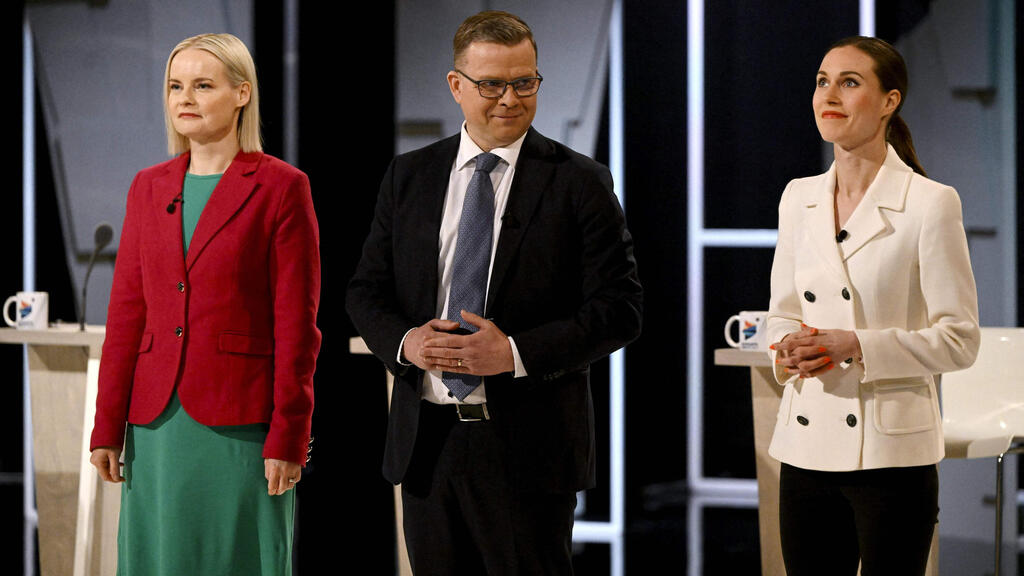 The Finnish opposition rushed to condemn Purra for her statements. Marin tweeted that none of the things exposed in recent weeks from members of the Finns Party surprised her. Marin called on Petteri Orpo's government to "explicitly and unambiguously condemn racism, hate speech and violence."
The recent storm has embarrassed the Finnish government on the international stage, just before U.S. President Joe Biden arrives this week in Helsinki to mark Finland's induction into NATO. Finnish President Sauli Niinistö, who arrived on Tuesday at the NATO summit in Lithuania, stated that the government in his country would be wise to clarify "that it has zero tolerance for racism." Consequently, such a statement was indeed published on Tuesday evening by the heads of the coalition parties, in which the government said that it is committed to equality among all citizens.
First published: 19:02, 07.12.23