Speaker of the United States House of Representatives Kevin McCarthy landed in Israel on Sunday at the head of a bipartisan delegation of House members, at the invitation of Knesset Speaker Amir Ohana.
McCarthy is due to speak at the Knesset plenum on Monday when it convenes for the summer session.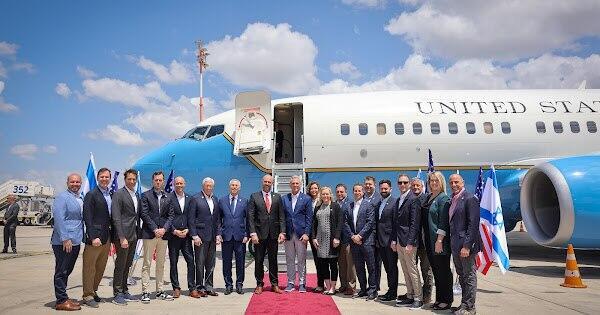 "On behalf of our entire delegation, it is an honor to join you in Jerusalem to celebrate Israel's independence and to reaffirm the special bond between our nations," McCarthy said.
"I have visited Israel more times than any other country, and today, I come for the first time as Speaker of the House of Representatives. The next 75 years of our important partnership promises to be even stronger than the first 75."
Ohana, in his greetings, thanked the speaker for accepting his invitation for his first overseas trip since taking office.
"I highly appreciate the fact that you are leading this important bipartisan delegation and look forward to strengthening the relations between our two Houses. Welcome to Israel, we're going to do great things together," Ohana said.
McCarthy and fellow House members opened their Israel trip with a visit to the Western Wall in Jerusalem where they were received by the rabbi of the Western Wall and holy sites, Rabbi Shmuel Rabinowitz, and by the director of the Western Wall Heritage Foundation, Mr. Mordechai (Suli) Eliav, who explained the importance of the holy site for the Jewish people and presented them with a model of the Temple and the history of Jerusalem.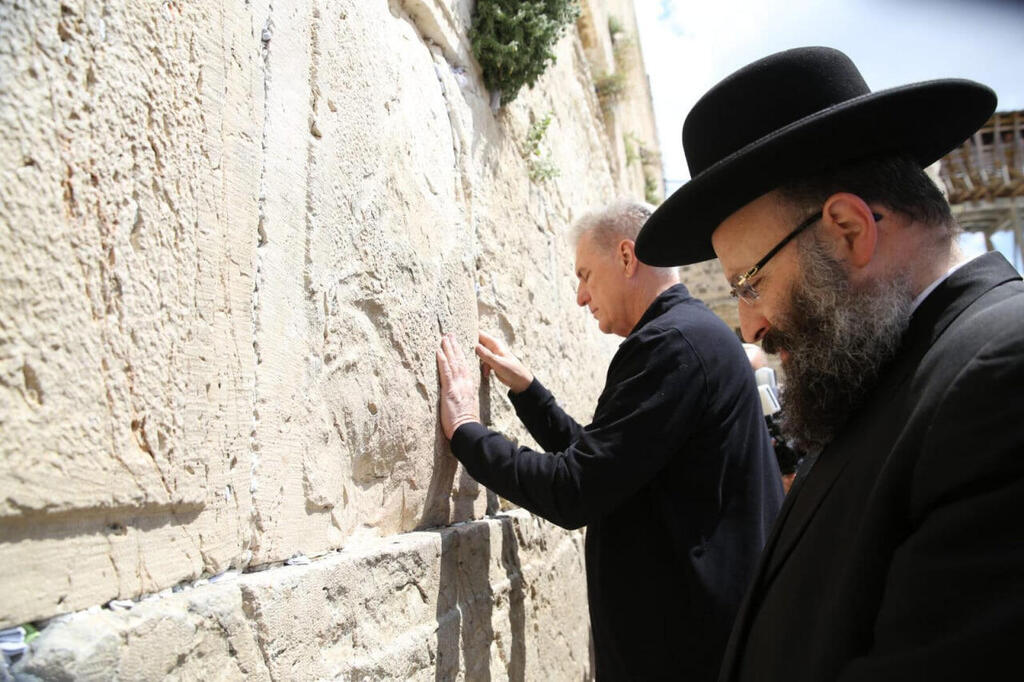 "Israel is a blessed nation, and due to our shared values, there is an unbreakable bond between Israel and the United States," the speaker said.
The visit comes amid increased tensions between Israel and the Democrat administration over the proposed judicial overhaul. Contrary to past years, Prime Minister Benjamin Netanyahu had not been invited to meet President Joe Biden in the White House, since returning to office.
Biden urged Israeli Prime Minister
Benjamin Netanyahu to abandon a judicial overhaul proposal that led to massive protests in Israel, telling reporters last month that no invitation was extended to the prime minister to visit Washington.
Netanyahu responded by saying that he has had a 40-year friendship with the American president but, "Israel is a sovereign country which makes its decisions by the will of its people and not based on pressures from abroad, including from the best of friends."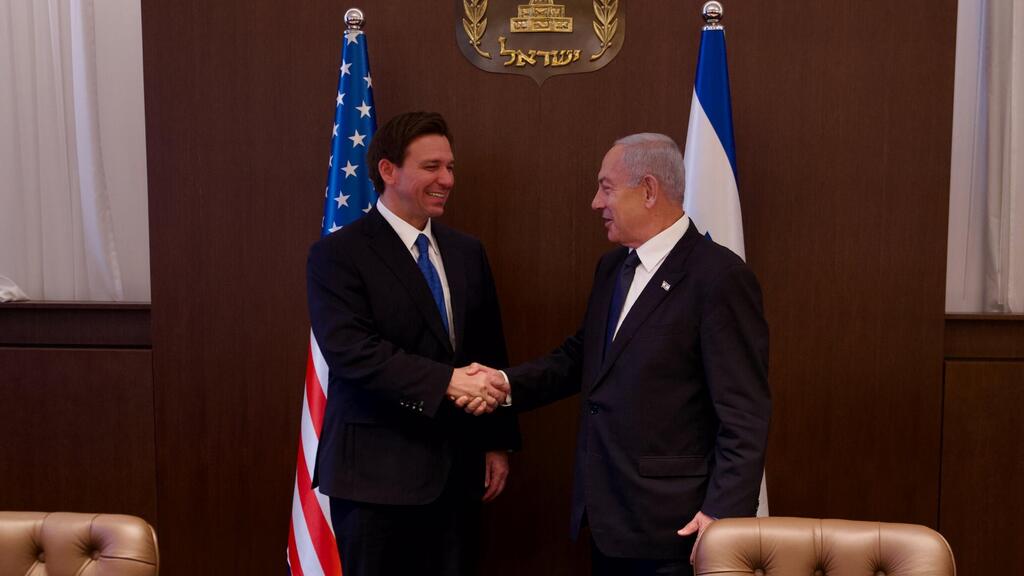 Republican Florida governor Ron DeSantis completed his visit to Israel after meeting Netanyahu on Thursday. The meeting with the perceived presidential hopeful
was not made public
by the Prime Minister's Office nor were pictures released to the media, in a deviation from past practices, likely out of concerns of annoying both Biden and the GOP frontrunner in the 2024 race, former president Donal Trump.
First published: 14:20, 04.30.23