Russia, along with France, Germany and Ukraine, appeared to have asked Israel to mediate between Kyiv and Moscow
amid the ongoing war
.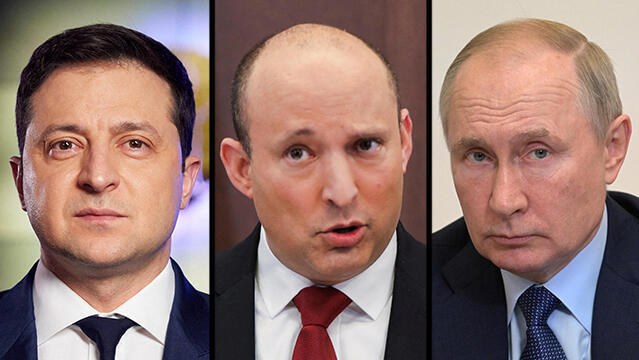 Bennett advised the U.S. of his intentions and received President Joe Biden's "blessing". The prime minister also called Ukraine President Volodymyr Zelensky right after his meeting with Putin to brief him on the discussions. Bennett also spoke with French President Emmanuel Macron.
Before leaving for Moscow on Saturday, Bennett called Foreign Minister Yair Lapid, Defense Minister Benny Gantz and Finance Minister Avigdor Liberman, to advise them on the planned meetings.
After the three-hour meeting in the Kremlin, Bennett flew to Berlin to meet with the German chancellor. According to the Prime Minister's Office, Bennett and Olaf Scholz, spoke for 90 minutes and shared a meal. "The leaders discussed several matters including the Russian-Ukraine conflict," said the official statement following the meeting.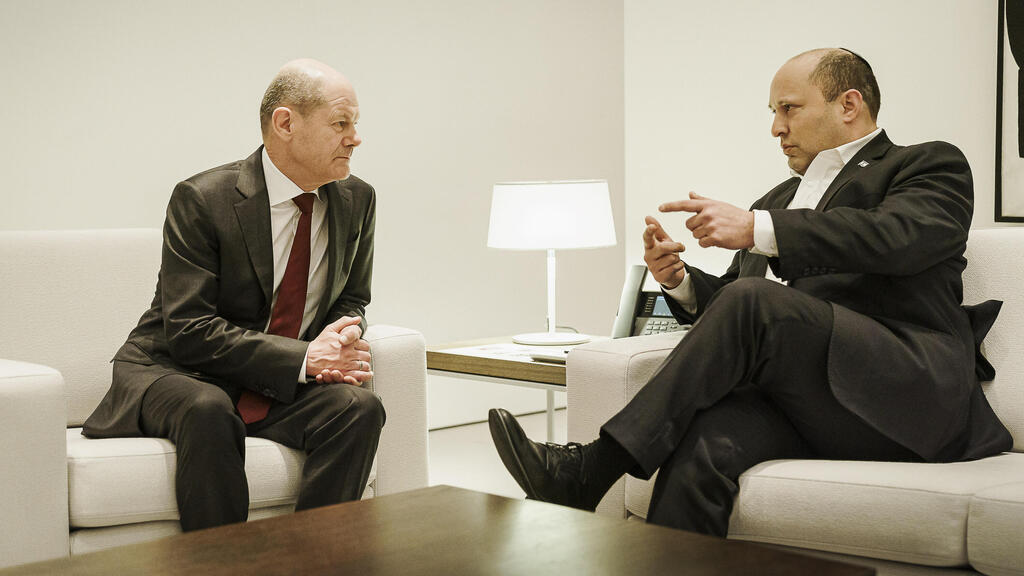 Ynet analyst Ron Ben Yishai said on Sunday that Zelensky's office doubted the mediation efforts would be successful. After the president spoke with Bennett, his press secretary said he would be willing to meet Putin if the Russian president was amenable.
"We cannot evaluate the outcome of Prime Minister Naftali Bennett's mediation until we receive a clear indication from either Bennett or Putin that such a meeting could take place," Sergey Nikiforov said, adding that no new development was reported on Bennett's call with Zelensky.
The need for a ceasefire is said to have been the primary topic of discussion in the meeting in Moscow. Putin reiterated Russia's demand that Israel refrain from providing any weapons to Ukraine.
But Israel's concern for the safety of Ukraine's Jewish communities and of Israelis stranded in the war, was also addressed.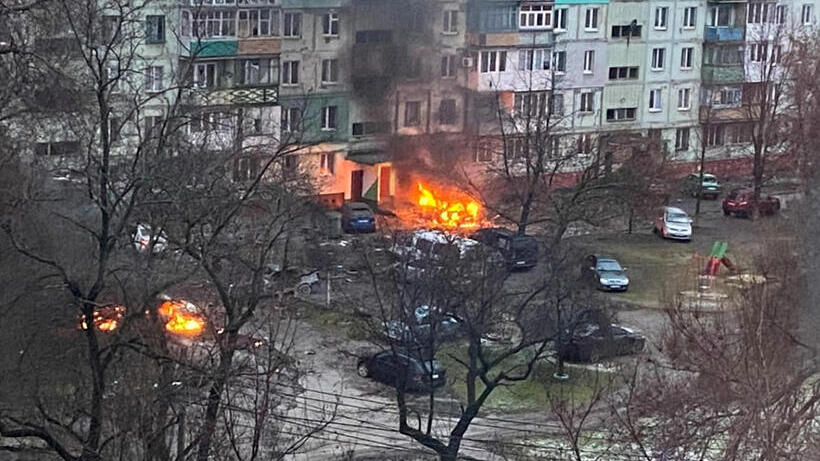 Bennett asked for
humanitarian corridors to be established
, which would enable civilians to safely flee the war. He also requested that Russian Jews wishing to immigrate to Israel, be allowed to do so after Russia banned the withdrawal of foreign currency – a move that would affect the ability of Jews to leave.
The prime minister also raised the matter of Iranian forces in Syria in his discussion with Putin and Israel's continued need for the freedom to operate militarily in Syria. The leaders also talked about the ongoing security cooperation between Russia and Israel in Syria.
An official source added that the leaders also discussed the Vienna talks on the return to the Iranian nuclear deal and that the prime minister repeated Jerusalem's position opposing the pending agreement.
First published: 09:34, 03.06.22