Israeli ambassador to the UN, Gilad Erdan, was removed from the General Assembly plenum and briefly detained by UN security after holding a sign in protest during a speech by Iranian President Ebrahim Raisi.
"Iranian women deserve freedom NOW!", Erdan's sign read with a photo of Mahsa Amini, the slain Iranian woman who became the symbol of the "Hijab protest" that swept the Islamic Republic in September of last year, eventually quelled with a brutal display of force by the Ayatollah regime. Upon displaying the sign, security forcefully escorted Erdan outside, at some point pushing him against the wall.
"The fact that a mass murderer who calls for the destruction of Israel receives a platform in the UN is unacceptable. The UN has reached a new low. While the butcher of Tehran is giving a speech and is recognized by the international community, hundreds of Iranians are protesting outside and calling for help! It's a disgrace that ambassadors are staying to listen to this mass murderer. I left in order to make it clear the state of Israel stands with the Iranian people," Erdan said.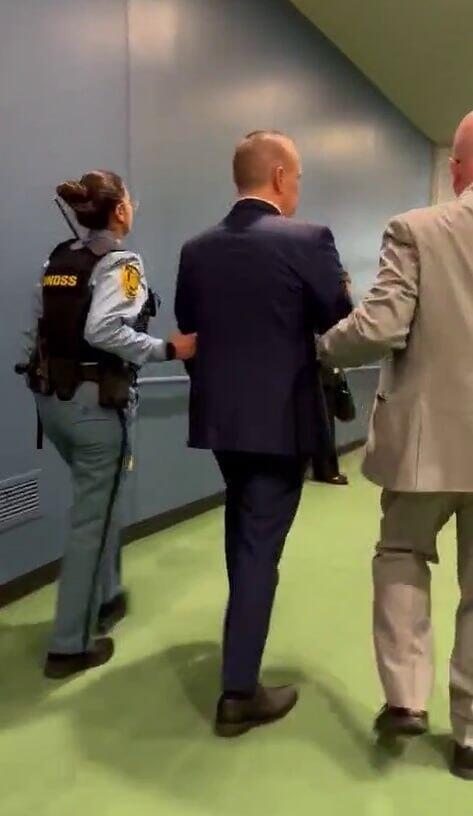 In a post on X (formerly Twitter), the Israeli consulate wrote: "While Iran tries to normalize its reputation by having Raisi attend some events at his hotel and embassy, we wanted to remind them that no amount of PR can hide Raisi's crimes against humanity."
In a separate X post, ambassador Erdan wrote: "While the UN rolls out the red carpet for the Butcher of Tehran, President Raisi, Iranians in New York are here to show the true face of the Ayatollah regime. The leaders in Iran only seek to oppress, starve, and murder their own people, while exporting terror and racing toward nuclear weapons. The world must wake up and listen to the voices of innocent Iranians! The Ayatollah regime must be held accountable for their crimes and pay the price!"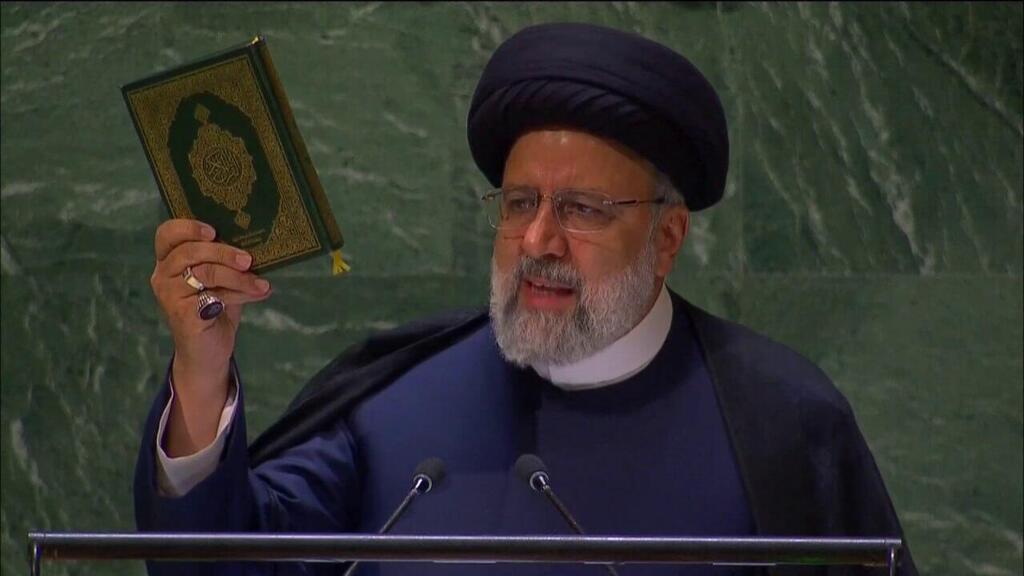 President Raisi blamed the United States for the derailment of the nuclear deal signed by the Obama administration, saying: "The United States must show goodwill and commitment to go back to the 2015 agreement, which they have deserted in 2018. They're the ones who walked away from it."