The IDF Spokesperson's Unit reported Tuesday that "security forces are operating in the Jenin refugee camp," where intense exchanges of heavy gunfire has erupted.
The Palestinian Health Ministry reported that four Palestinians who were believed to be armed were killed and 20 others were injured in the exchanges of gunfire. According to Palestinian sources, the IDF surrounded the house of an official of the al-Aqsa Martyrs' Brigades, the military wing of Fatah.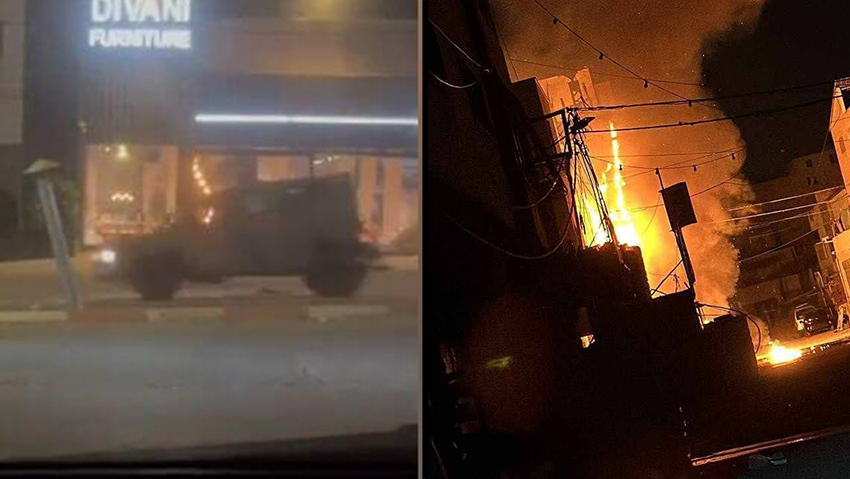 The IDF apprehended two wanted individuals affiliated with the Islamic Jihad and is escorting them out of the refugee camp.
Additionally, as part of the operation, the IDF conducted an aerial strike using a Spike Firefly miniature tactical loitering drone dubbed "Maoz" against a group of Palestinian terrorists.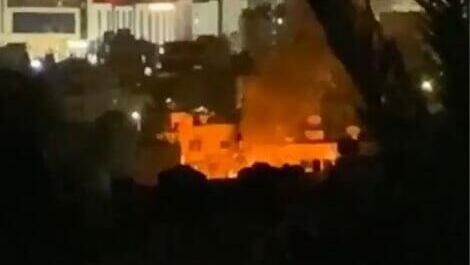 Security officials reported intense heavy gunfire exchange from the forces operating in the area, but there are no reports of casualties among the forces currently operating in the refugee camp.