The fighting in the Gaza Strip expanded to new areas of the territory's northern sector, the IDF said on Saturday.
Duvdevan undercover unit troops, including both regular and reserve soldiers, carried out raids against several targets in the Gaza Strip, dismantling terrorist infrastructure and eliminating numerous Hamas fighters in the process.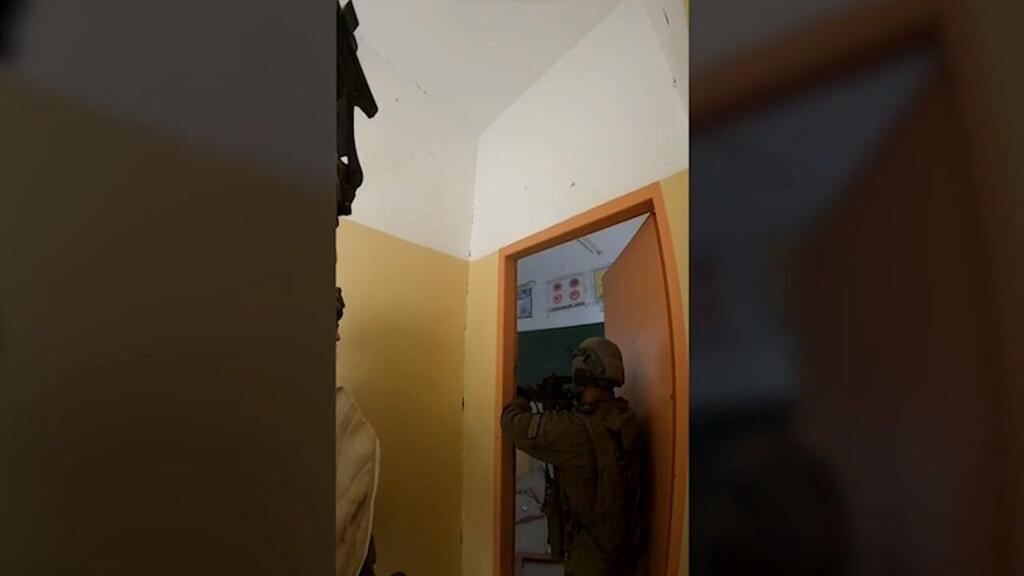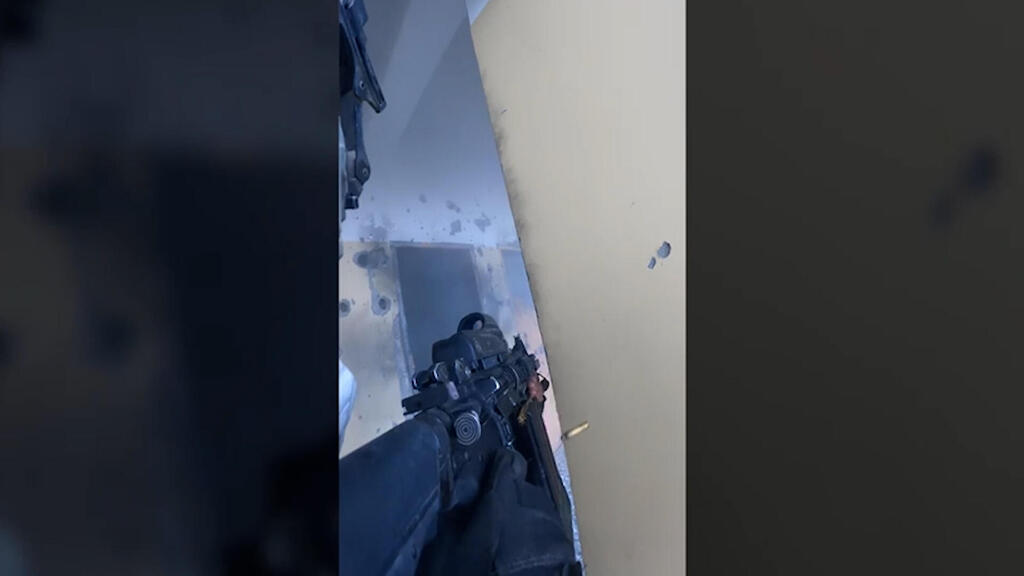 Israeli forces also engaged in combat with Hamas terrorists inside a high school, where a large quantity of military equipment and weapons was found.
"We've got here two vests, an AK-47, seven magazines, 11 grenades, uniforms, a Loew [Alpine] bag and other combat gear," one of the soldiers listed the equipment seized in various raids.
In one of the raids, soldiers arrived at the home of the engineering battalion commander of Hamas's northern brigades. There, they discovered combat materials and training manuals belonging to the terrorist organization.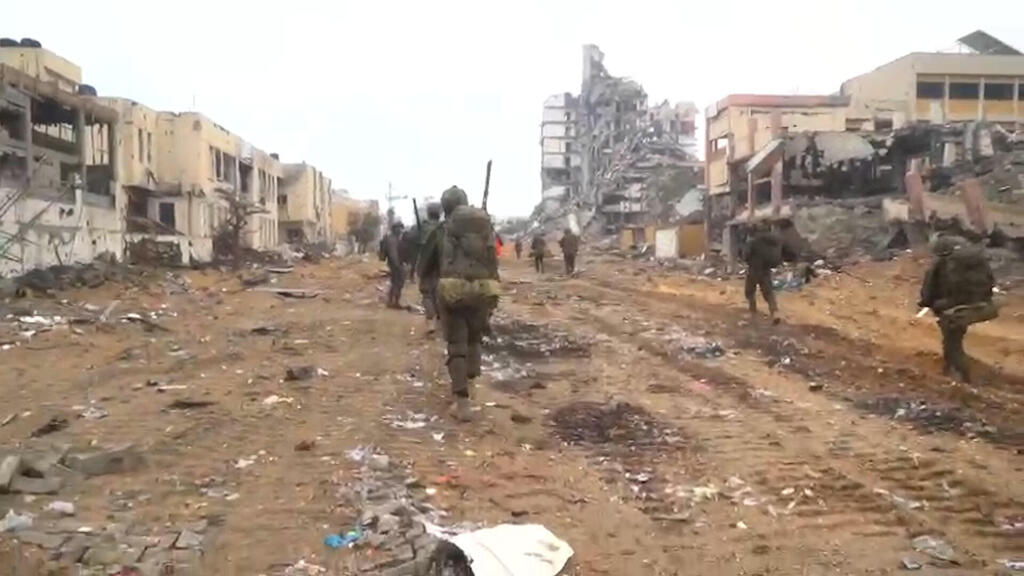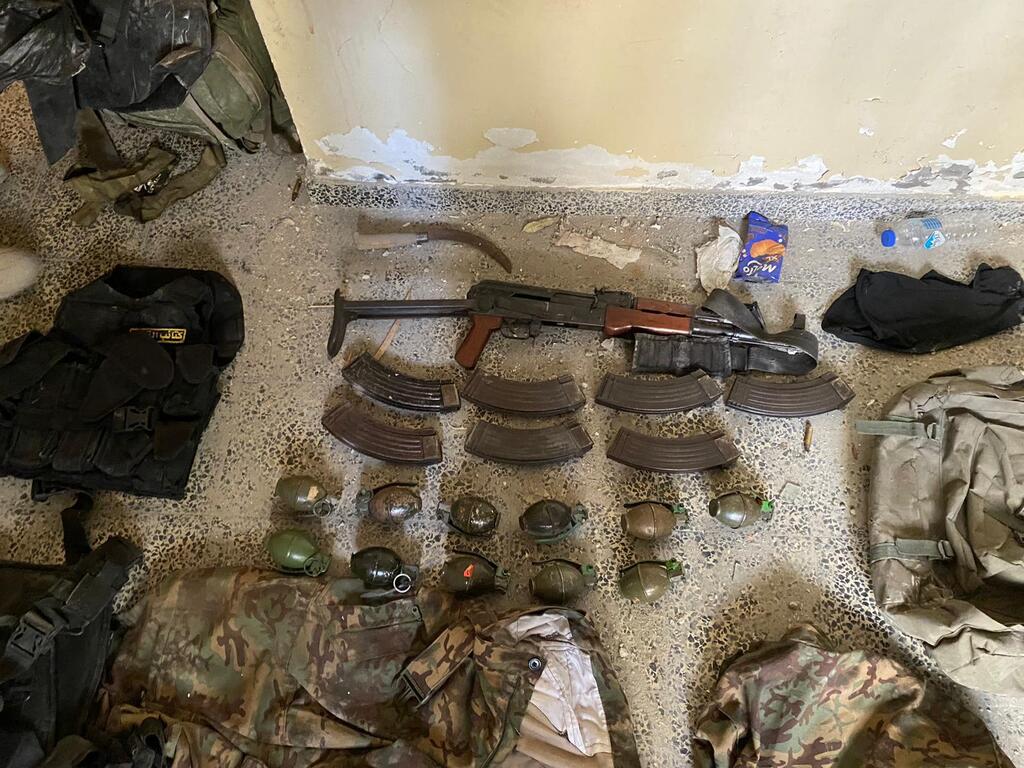 Earlier, the army said that a terrorist cell that fired rockets from the Gaza Strip toward central Israel on Friday was eliminated in an Israeli airstrike.
According to the army, reservists from the Jerusalem Brigade's reconnaissance unit identified the terrorists responsible for the rocket barrage and directed an airstrike against them, successfully executing the operation in less than an hour after the rockets were fired.
Over the past day, Israeli fighter jets and helicopters have struck dozens of targets throughout the Gaza Strip, including terrorists, terror infrastructure, operational headquarters, rocket launch sites and weapons manufacturing labs.
Meanwhile, the Hamas-controlled Health Ministry in Gaza reported that hundreds of people have left Al Shifa Hospital on Saturday. According to the ministry, there are currently 120 patients remaining, including several premature infants. It was also claimed that only five doctors remained at the site to oversee the evacuation process of the injured.
The BBC reported that a Palestinian journalist who had been in the compound told them that he and many others left Saturday morning, waving white flags.
"The hospital was evacuated, except for patients who can't move and a very small number of doctors," claimed journalist Hader al-Zanoun. "We raised our hands in the air and carried white flags."
Al-Zanoun added, "Last night was extremely difficult. The sound of explosions and gunfire was distressing."
He alleged that bulldozers operated in the compound overnight and "created huge holes in the hospital courtyard," causing damage to the buildings.