Anti-government protesters on Wednesday desecrated a monument commemorating Prime Minister Benjamin Netanyahu's father, historian Benzion Netanyahu.
The monument at Benzion Netanyahu Interchange in northern Jerusalem was covered with a sign that read "Interchange named after the dictator's father. The father of a failed and corrupt dictator who became an outcast in Israel and the world."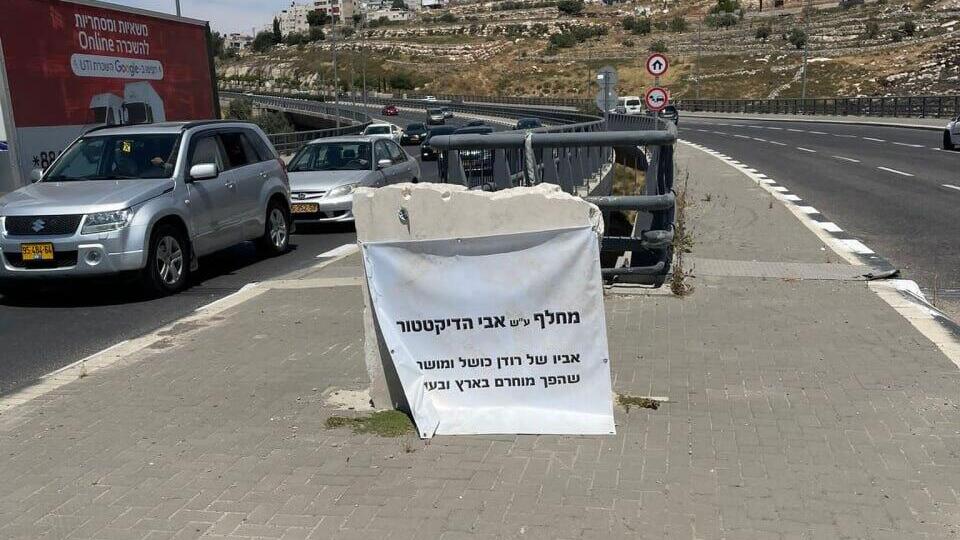 Prime Minister Netanyahu wrote on his Twitter account that "vile people desecrated the monument in memory of my father, the historian Prof. Benzion Netanyahu. We filed a complaint with the police. It's time for them to stop trampling on any norm of decency and common courtesy."
The group behind the act, a collective of former IDF intelligence veterans opposing the Netanyahu government's push to overhaul the legal system, said that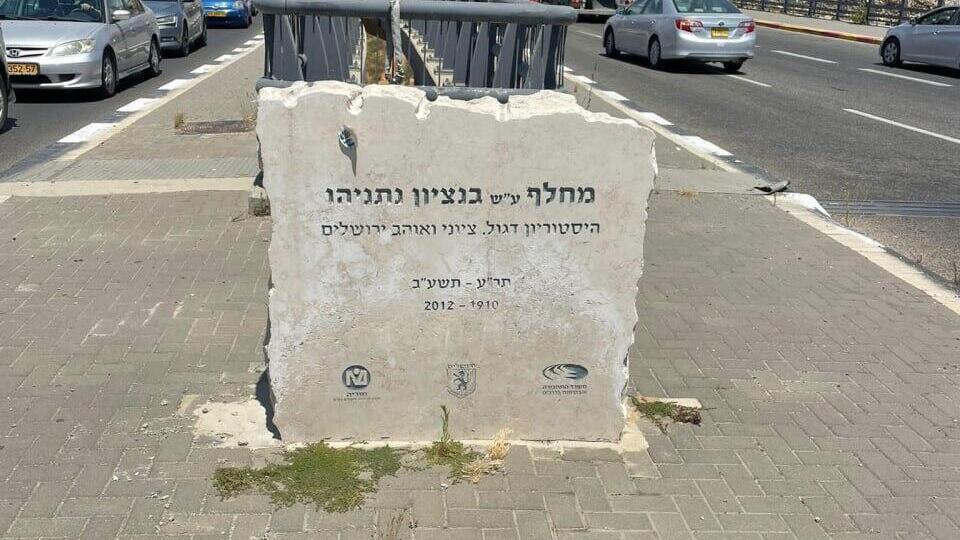 The perpetrators behind the act said that they held a "ceremony to change the name of the interchange named after Benzion Netanyahu on Highway 50 in northern Jerusalem to 'The Dictator Father's Interchange'."